I'M approaching The Hammers away in a state of discombobulation.
I'm all over the show, suffering with low level (but manageable) flu and a series of frustrations. We all love following The Reds but doing so involves making quite large spaces in our life for them. Creating these voids often comes into conflict with other affairs.
I planned to go to the West Ham game. I was very much up for it. Trains booked, hotel room sourced and tickets procured. For once the trip was to be undertaken without my younger son, Raffy, because his mum said he had important tests at school and therefore there could not excuse for any football-linked truantism.
I'm a big advocate of football-linked truantism but not many others (including my wife) aren't.
As it has transpired, rumours of these school examinations have proved ill founded. The tests are not clashing with the big game in East London. Raffy's mum reluctantly accepts he can skive school and come with me to London.
Everything was looking brighter for the boy until he finds out that I do not have sufficient tickets to take him, his brother and myself. I break the bad news to him and he doesn't take it well. He's been in a dark place the past 24 hours. This is the curse that I have burdened him with by luring him into our Liverpool cult from a very young age.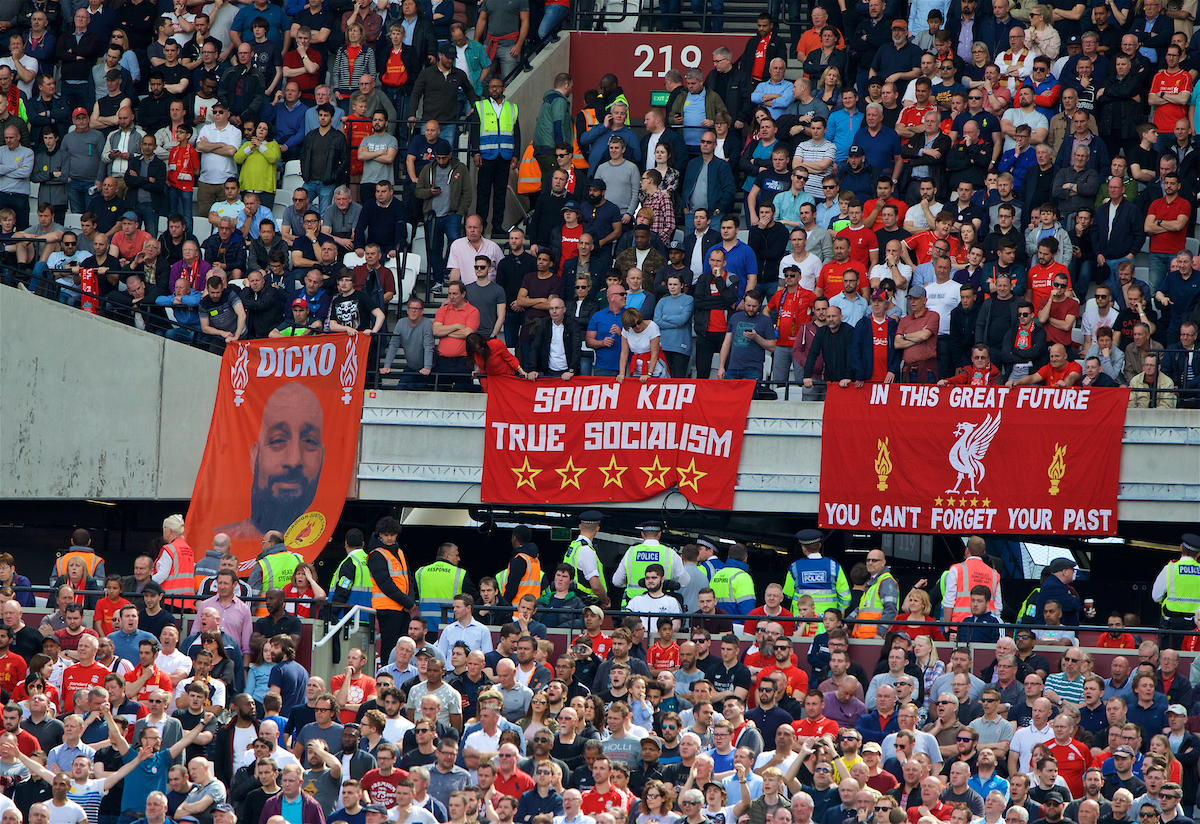 "It's not even on fucking telly, dad," he sobs. I'm broken. I look at his older brother Danny with a stare that says "are you big enough to yield your ticket for your baby (well, 10-year-old) brother?" Is he fuck prepared to give his seat up. He's far too deep into our cult to let sentiment get in the way of him and Liverpool.
What to do? I've decided to be a kind of pound-shop, 21st-century Solomon about it. If the boy can't go, I won't go either. We'll watch it somewhere together on some dodgy box with a 30-second delay in a Scouse speakeasy. The main thing is that The Reds win.
There's nothing like being there, watching Liverpool in the flesh, but equally I've had some of the best times of my life watching The Reds on TV. Heck, I even had to watch to the Champions League final last June on a crappy projector screen in an ice cream parlour/pizza cafe in a sweltering Madrid. The worst place I've ever watched football. The best night of my life.
The Reds are closing in on the big one and it's not time for us to be selfish. There's a lot of preparing how we're going to mark the big occasion when it happens. Chasing down this league title has now become more akin to planning a wedding. I'm normally against such fate-tempting behaviour but its hard to argue with the odds.
Liverpool are nine wins from certainty, and in reality will never need that many. I think we'll need about six. It would be lovely to chalk one of them off in East London on Wednesday night. West Ham are not very good, in dour form and depressing the life out of their fans.
Liverpool are in weird immediate form. Our second string looked complacent at the weekend and the first 11 was well below its best in winning at Wolves the midweek before.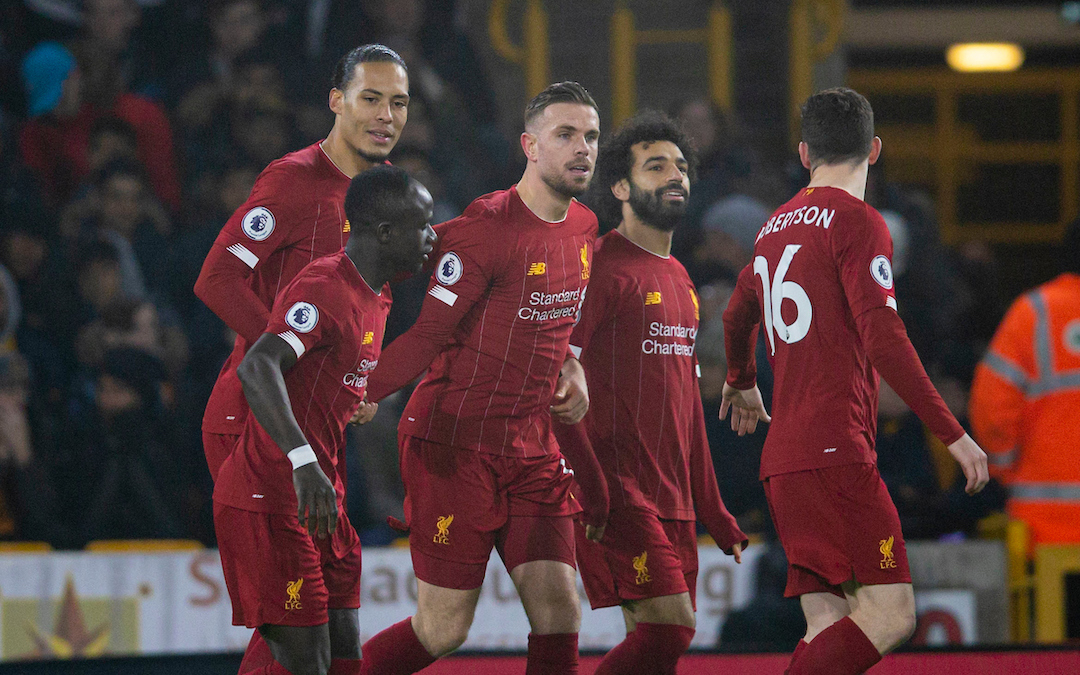 A week's rest for those main men means that Klopp is highly likely to field at least nine of the team that started at Molineux. By my calculations, there are single vacancies available in both midfield and attack.
The contenders for these two specs are (in no particular order): Naby Keita, Alex Oxlade-Chamberlain, Divock Origi, Takumi Minamino and Fabinho. I'm going to gamble, perhaps a bit like the manager, and plump for Naby Keita and Fabinho as my picks.
I can see Klopp setting us up in a kind of 4-2-2-2 formation with Keita and Wijnaldum given license to roam between the lines and occasionally break beyond a front two of Salah and Firmino.
I will be excited beyond reason by 8pm tomorrow. Fuck the Premier League and their weird refusal to allow us television access to all games in this day and age. I will happily be among the thousands huddled around TVs in venues with curtains pulled, suffering delayed and fragmented transmissions.
I'll just be happy to be able to get a glimpse of the greatest Reds the world has ever seen marching relentlessly on to a destiny we have waited 30 long years to fulfil.
Predicted 11: Alisson; Trent, Gomez, van Dijk, Robertson; Fabinho, Henderson; Wijnaldum, Keita; Salah, Firmino
"A win against West Ham will mean that Liverpool will have beaten ALL of the teams in the League in the same season." ✊

📱 Subscribe here for all of our buildup and reaction to the Reds' trip to the London stadium 👉 https://t.co/TEMh9r97WH pic.twitter.com/dcAd084d6z

— The Anfield Wrap (@TheAnfieldWrap) January 28, 2020
Recent Posts:
[rpfc_recent_posts_from_category meta="true"]
Pics: David Rawcliffe-Propaganda Photo
Like The Anfield Wrap on Facebook