"I HAVE no clue yet. I'm about to go and find out."
Jürgen Klopp there, when asked what kind of challenge he expects from Shrewsbury in his Friday press conference.
It was an honest response that elicited no further enquiry from the press pack but it jolted me. I know nothing about Shrewsbury Town, save for the fact that they are struggling in League One. I know far more about Shrewsbury the town; it's a lovely place, old, atmospheric, a tangible size and full of heritage boozers.
Klopp is steering his Liverpool on a course that may come to be seen as one of the great journeys in the history of English league football. It wouldn't be unreasonable to assume that the boss who has engineered 22 wins from 23 league games knows all there is to know about everything. Yet Shrewsbury are a mystery to him.
When the manager admitted to his ignorance on the subject, my first reaction was both surprise and mild amusement that this behemoth of leadership, planning and preparation was still human enough to be a slacker, from time to time.
Intuitively, you feel he knows little to nothing about Shrewsbury because he has bigger fish to fry and that he's entitled to some down time.
I was visualising Kloppo on the couch with Ulla, surfing Netflix, settling on Don't Fuck With Cats, and then getting drawn in. He'd told himself he'd only watch half an hour and then get back to those Shrewsbury tapes that the Melwood white coats had made for him.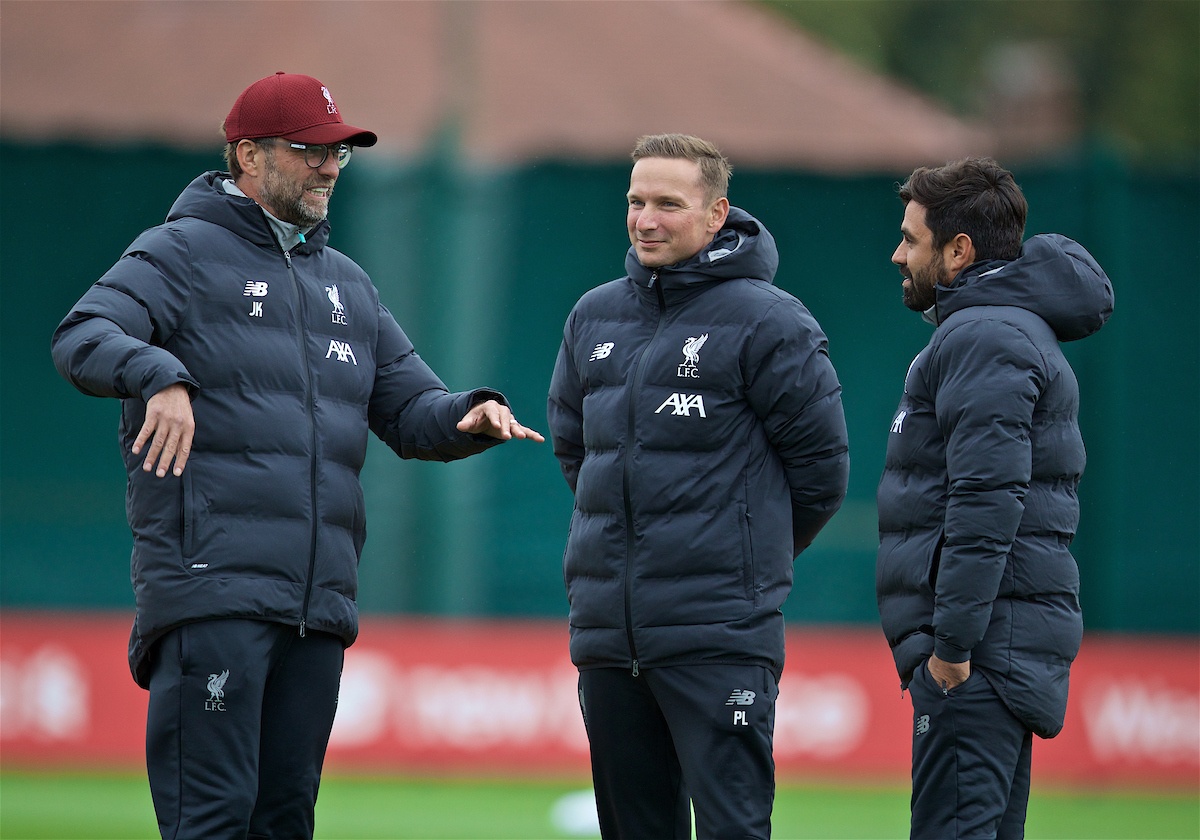 That series is compelling viewing though, and I reckon the boss just had to binge on the whole thing in one sitting. He probably only got to sleep around 2am that night, having not managed to watch any of the Shrewsbury scouting footage.
There's another possibility. The man who preaches the gospel of 'one game at a time' actually believes what he's telling his players. I suspect Klopp's discipline is that he focuses only on the opponent directly in front of him.
He'll tell his team behind the team that they are more than at liberty to look further towards the horizon at fixtures to come, but as the leader of the team he has to live the same life as his men. One game at a time means one game at a time.
This single mindedness is why Klopp has been able to get fringe and squad players performing like European Champions in the cup competitions.
He is able to convince youth teamers like Neco Williams and Harvey Elliott, veteran squad men like Adam Lallana and Divock Origi that the game in front of them is the most important game to him, and in turn it must be equally so for them.
The time for Liverpool Football Club to be complacent about the domestic cup competitions is gone. Liverpool are now built to compete on all fronts, so compete and deliver they must.
Klopp admitted in the pre-match press conference that team selection would be influenced by a range of factors, including both the need to give those back from injury playing time and to reward those in the shadow squad who have been so doughty thus far.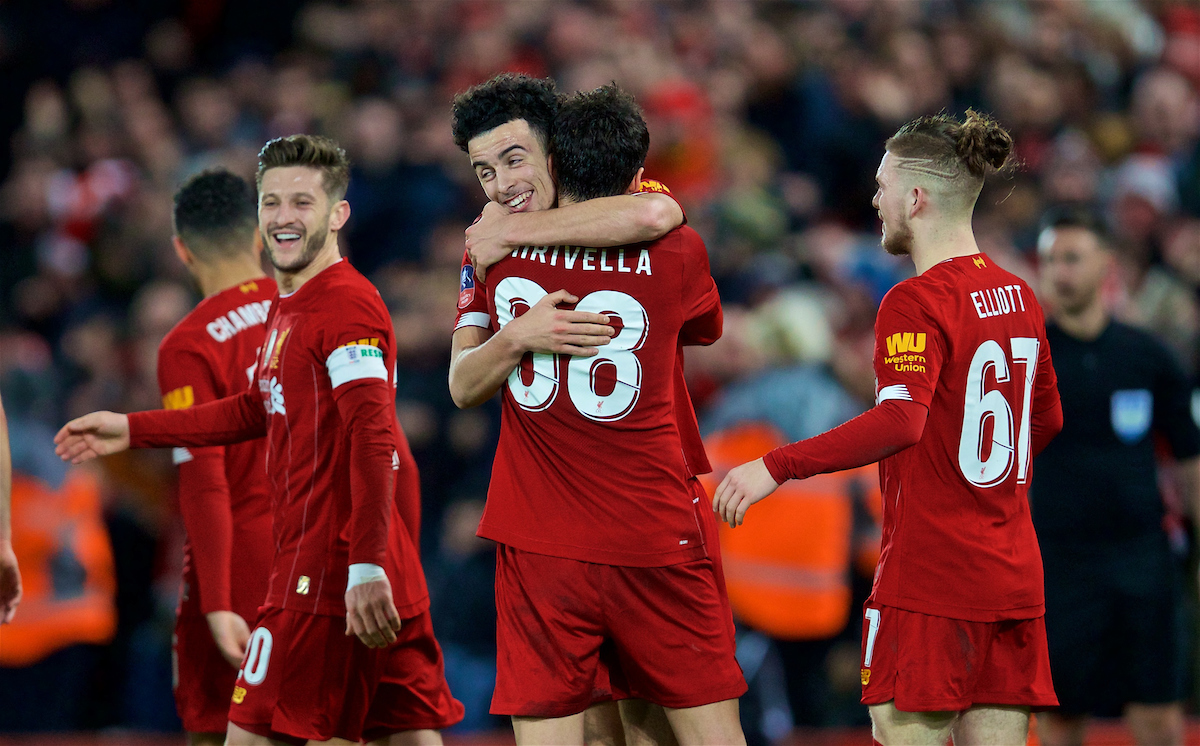 Fabinho surely anchors a potentially exciting midfield. Klopp hinted at a return for Naby Keita (a more likely prospect if Lallana doesn't recover from illness on time) who get to partner the increasingly impressive 18-year-old Curtis Jones.
In some ways, Jones may be the first name on the manager's team sheet for this fixture. The kid is dying for first-team starts and Klopp will be very keen for him to further his case.
The back four will have more solidity to it with Matip and Lovren back to support rookie full backs Neco Williams and Yasser Larouci.
In attack, I'm guessing at a threesome of Origi, Takumi Minamino and 16-year-old, star-of -tomorrow, Harvey Elliott.
Shrewsbury's New Meadow will be something of a culture shock for Klopp's squad and crap pitches are still a thing in the lower leagues. What needs to be known, though, Klopp will know by now.
Liverpool will be ready, Liverpool will be hungry. We are up for this cup.
Predicted 11: Adrian; Williams, Matip, Lovren, Larouci; Fabinho, Keita, Jones; Elliott, Minamino, Origi
Recent Posts:
[rpfc_recent_posts_from_category meta="true"]
Pics: David Rawcliffe-Propaganda Photo
Like The Anfield Wrap on Facebook