"999, we have a Black Hawk Down on County Road.
"The Iceland is on fire, fucking steak and kidney puddings thawing. Ten to the dozen. Kerry Katona is manning the fire blanket. Screams of red nose cunts are bouncing off the walls."
Jesus Christ, they should pack in. They should have packed in after Div's little arm fella. Should have packed in after the last one when we played half a team and twatted them.
This is the last circle of hell for them to go through. How can they get any worse than this? Our fucking third team. Maybe second and a half team, but still. Good God on earth. What's left?
It's like yer man, that poor Greek cunt with his big boulder, rolling fuck out of it to the top of the hill, then the game kicks off and it rolls over his head and crushes him to the bottom and he has to start again.
"Lad, take no notice of them red nose cunts. I fucking hate them. I fucking can't wait till World War III starts and they don't win the league."
"Would you take a draw now, lad?"
"Yer, lad. We'd twat them at the Old Lady."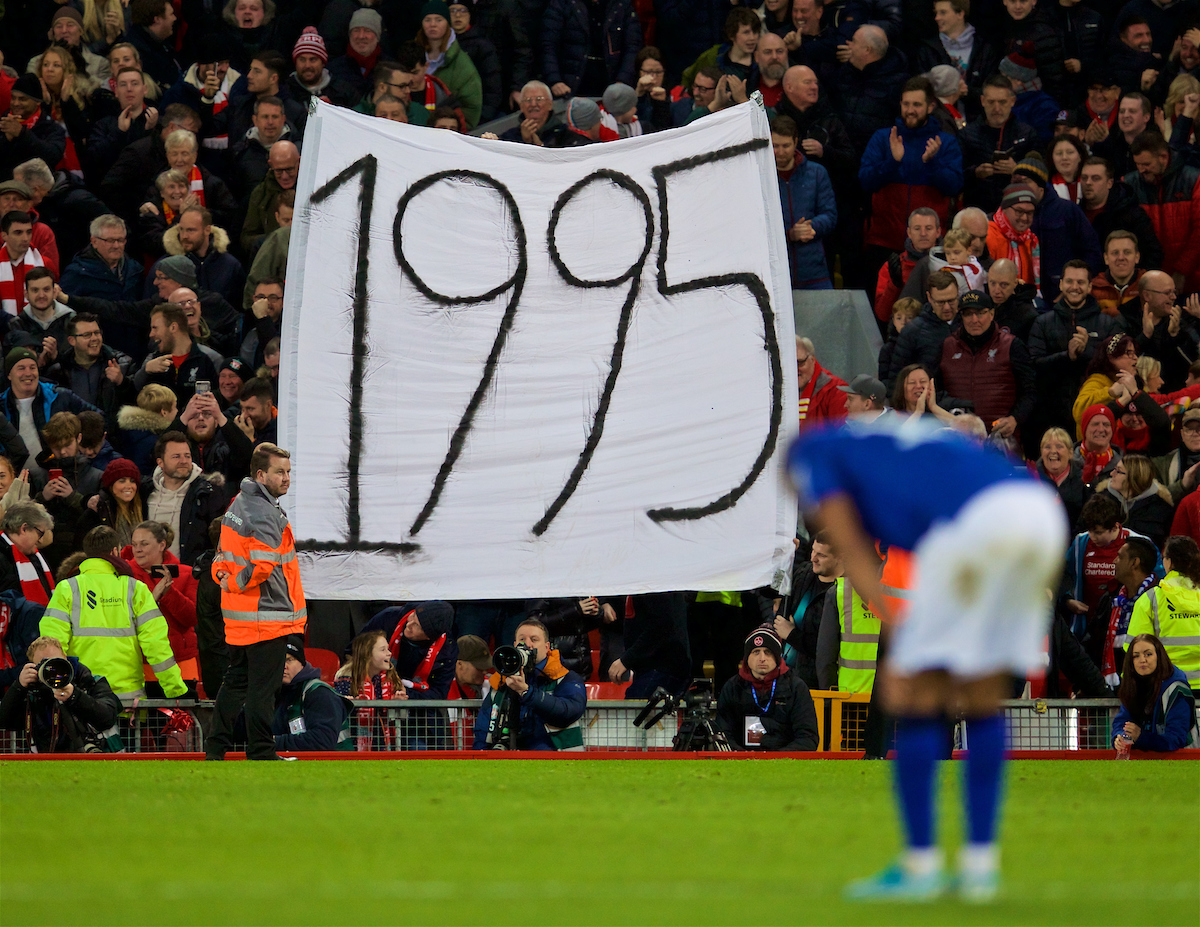 Real conversation that today, an hour before kick off. Hahahahaha.
I mean, the best thing they do, and long may it continue, is turn their backs and put their middle fingers in the air when You'll Never Walk Alone starts. It's genuinely incredible.
Yes, the laws of physics don't apply to us at this moment, we definitely can't hear it, of course we can't, we have turned our backs, of course we can't fucking hear. Why don't they just take them middle fingers and put them in their ears? Take their Lonsdales off and whack them over them. Berserk fuckers, honestly.
Adrian: 9
Three belter saves when they were in the game, but it's mad the way he is a better keeper than their little twitchy fella. They bought him for half of the Mosh's pot of gold and he hasn't saved anything above five foot since. Yet we got Adrian from a park in Spain, and he has won all kinds and has got reasonably sized arms.
Seriously, he is berserk the little pick. Kept just twatting it to us. Might have got an assist for their goal.
Neco Williams: 9
Was tremendous today. Absolutely tremendous. Honestly. Can't praise him highly enough. I mean "the best left back in the whole wide werld, lad" was up against him and he made him look like some kind of chump who a boss team was happy to leg.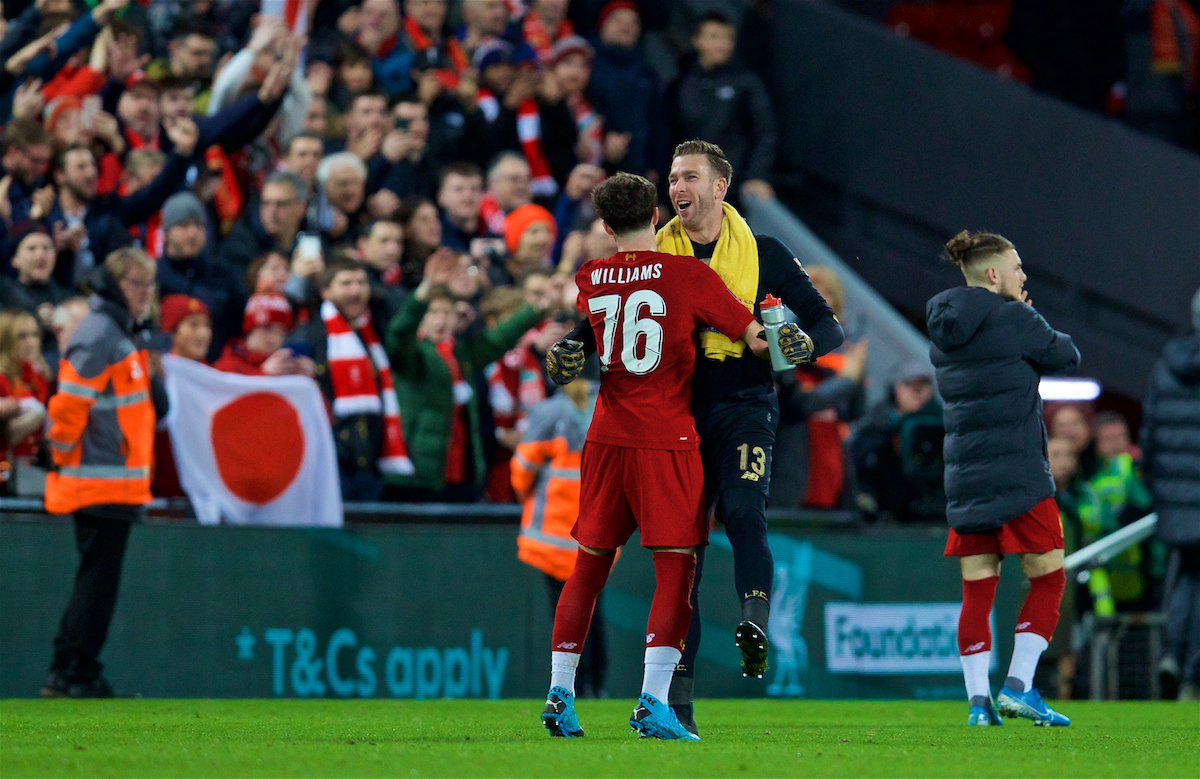 Nat Philips: 7
Got stuck under the ball a lot first 10/15 minutes but grew into the game after that. An absolute belter body slam header against one of their bellends second half.
Joe Gomez: 9
Was ecstatic he was playing and he fucking showed why. Up against Calvert-Lewin, who in fairness can't half fucking jump, and he bosses it.
Milner: 6
Lasted 10 minutes, got hurt, big blow. The Reds should have missed him, but it's to their credit they didn't really.
The Chirifella: 8
Honestly. Like Alonso there, wasn't he? In disguise. Where's he been? Honest to god. Strutting round the gaff, popping it here there and everywhere. Your man with the laptop will be shilling him all over the league now. Bournemouth are probably half a sniff from lashing us £50m for him.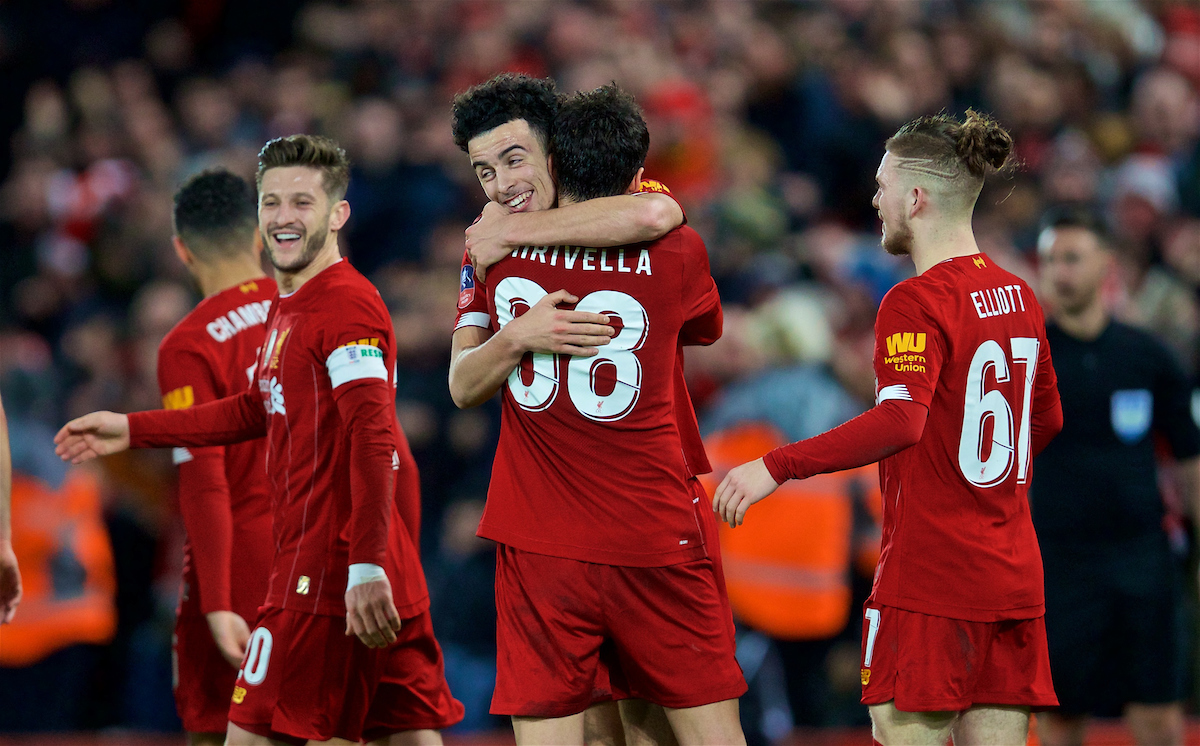 Lallana: 10
One of the best midfield performances you will see. Was everywhere, hustling like fuck, squaring people up, kept the ball all day. Played in the tightest of gaffs, and kept it. Was the best player on the pitch and that says it all about his character. What a fella.
Curtis Jones: 9
What a goal. Honestly, what a goal. Imagine, playing against them, and doing that on your fifth game for The Reds, or whatever it was. The ball leaves his foot, hits the net, all hell breaks loose. Was excellent, I thought. Kept the ball, was tidy, a threat, proper Liverpool player. Broke Everton hearts. If we are honest, they were broken a long time ago.
Elliot: 7
Tidy, didn't over egg it too much. Would have liked him to be a bit more Messi like, if I'm honest. But then he was better than most of their lads and he is only 16.
Div: 8
Ran his arse off, did really well to get the one away that The Pick managed to save, possibly with some kind of fake arm. Heard a blue before the game say he plays like Pele every time he plays against them, but I never seen him necking Viagras and getting lob ons.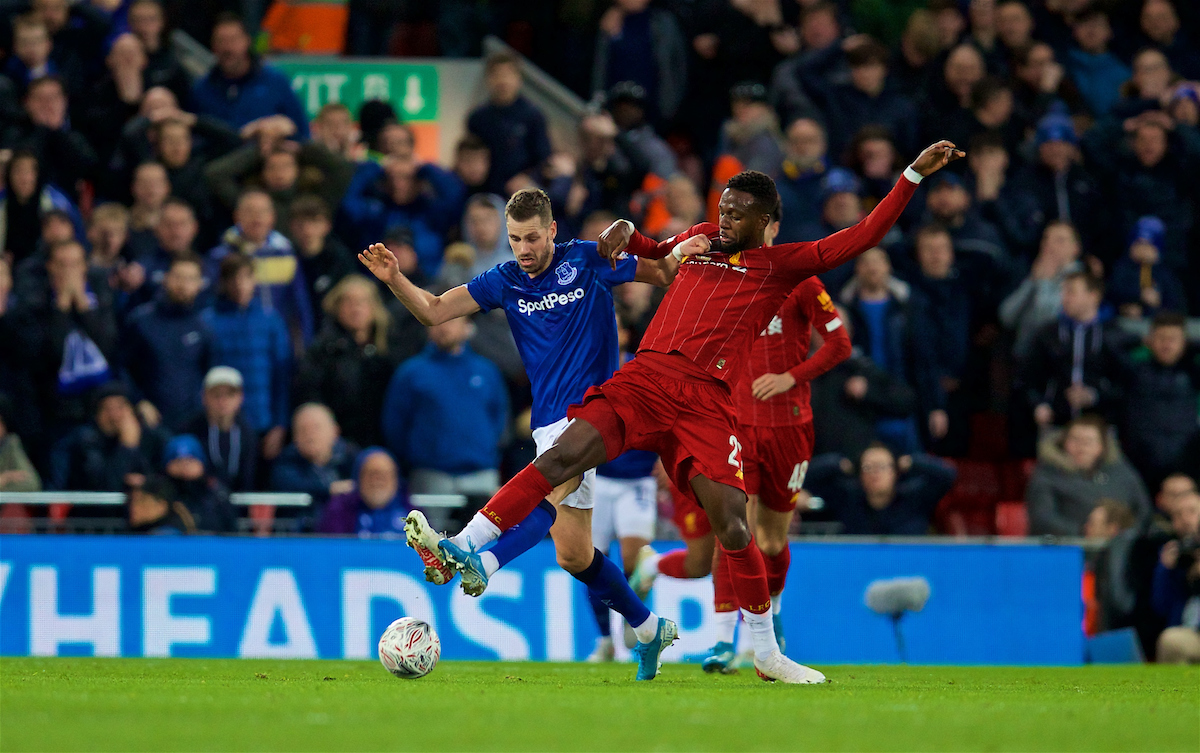 Minimino: 7
Looked like he was a bit agog but simultaneously could easily see him slotting in with the proper Reds. Looks a bit like he might need a few weeks to get up with the intensity of it all.
SUBS
Larouci: 8
Was better than any of their full backs and he was like a Jack Russell after an ankle. Legging it everywhere.
Ox: 7
Was boss when he come on. Kept it, moved it, beat his man, like a senior pro.
The Brewster: 6
Legged it. Wanted him to score.
"What a goal, what a performance, what a win.

"When you think you've ran out of ways to win the derby…"

📱 Subscribe here for all of our reaction to Liverpool beating Everton at Anfield AGAIN 👉 https://t.co/XZAK9veWt7 pic.twitter.com/fQHDrMZetv

— The Anfield Wrap (@TheAnfieldWrap) January 5, 2020
Recent Posts:
[rpfc_recent_posts_from_category meta="true"]
Pics: David Rawcliffe-Propaganda Photo
Like The Anfield Wrap on Facebook