WHAT else can you say?
What else can we all say that hasn't been said before?
This is the greatest Liverpool team I have ever seen and is possibly the greatest in our history. Unbelievable what these are doing here. Mad heads.
Alisson: 9
The catch that leads to the second goal. Let's talk about the catch that leads to the second goal.
The ball is coming down like a fucking gull after a mackerel, swirling about all over the gaff, sea spray all over the keeper's face, a fucking big giant pushing him and nudging him and he just swallows it with them lovely big arms, has a little rest, bowls it out and The Reds are on the march and it's 2-0.
Great goalies win games. He's the best.
Trent: 7
Thought he was mad tonight. Oscillating between sublime and a little bit too relaxed at times. That said, he played a ball from right back to left back, right in front of us in the Kemlyn, that split two fellas who were blocking all his options, with no backlift and no fucking fuss. Was a proper moment where you realise the skill level involved in it all. Unreal.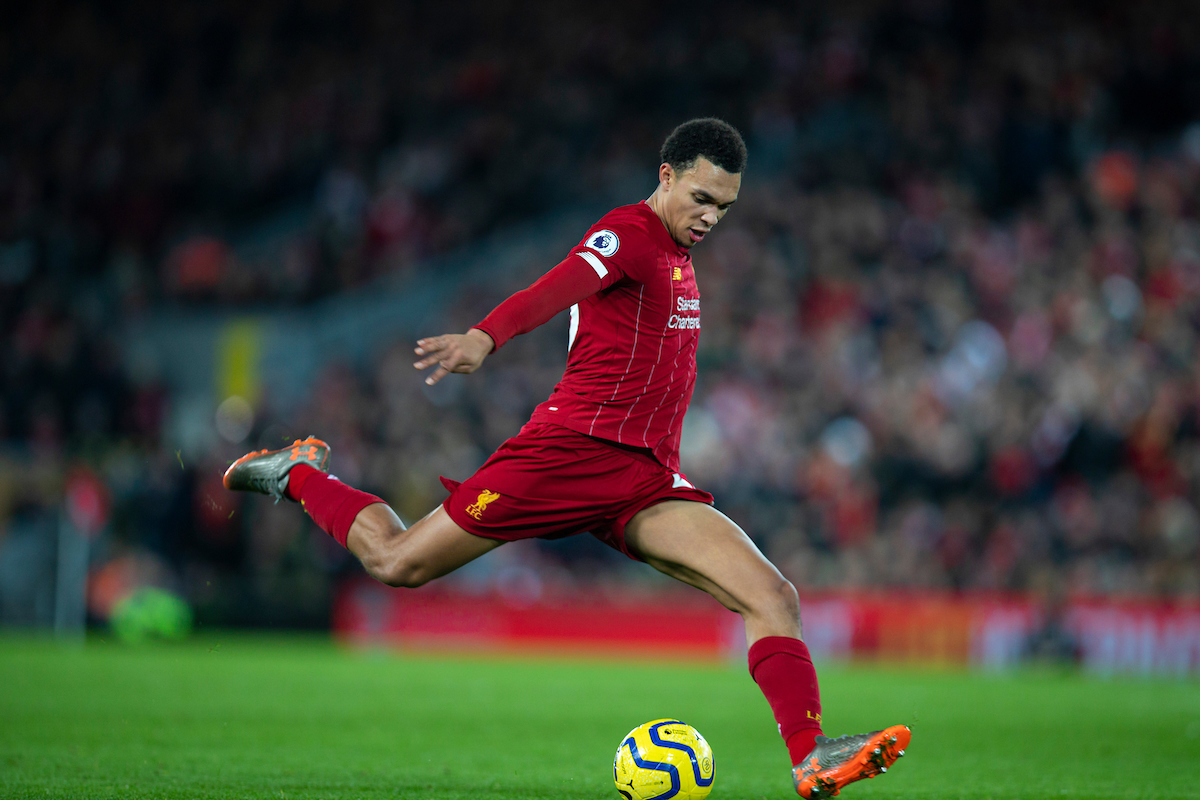 Joe Gomez: 9
Has took his chance and nailed his name into the 'whose playing next to Virgil' slot for the rest of time. Back to his best, aggressive front-foot defending all over the pitch.
Robbo: 8
Was great tonight Robbo, but looks like he needs a big rest. A bit worried what this team on Sunday is going to look like, to be honest.
Brilliant for the first. Mainly for knowing exactly when to make the option. The way The Reds toyed with them for balls over the top first five was obscene.
Sadio's going, then Salah goes, then Sadio strays and stands offside for a bit, then when they knock off a minute cause the three forwards are dropping off or standing still, Robbo gives it toes, gets in and sets The Reds on the march to three points.
Henderson: 10
At this point he is playing better than any of his peers. If we are having an honest conversation, he is the best centre mid in the country at the minute. Dominating games when they need it most. In the right place at the right time, switching play. Making a show of people left, right and centre.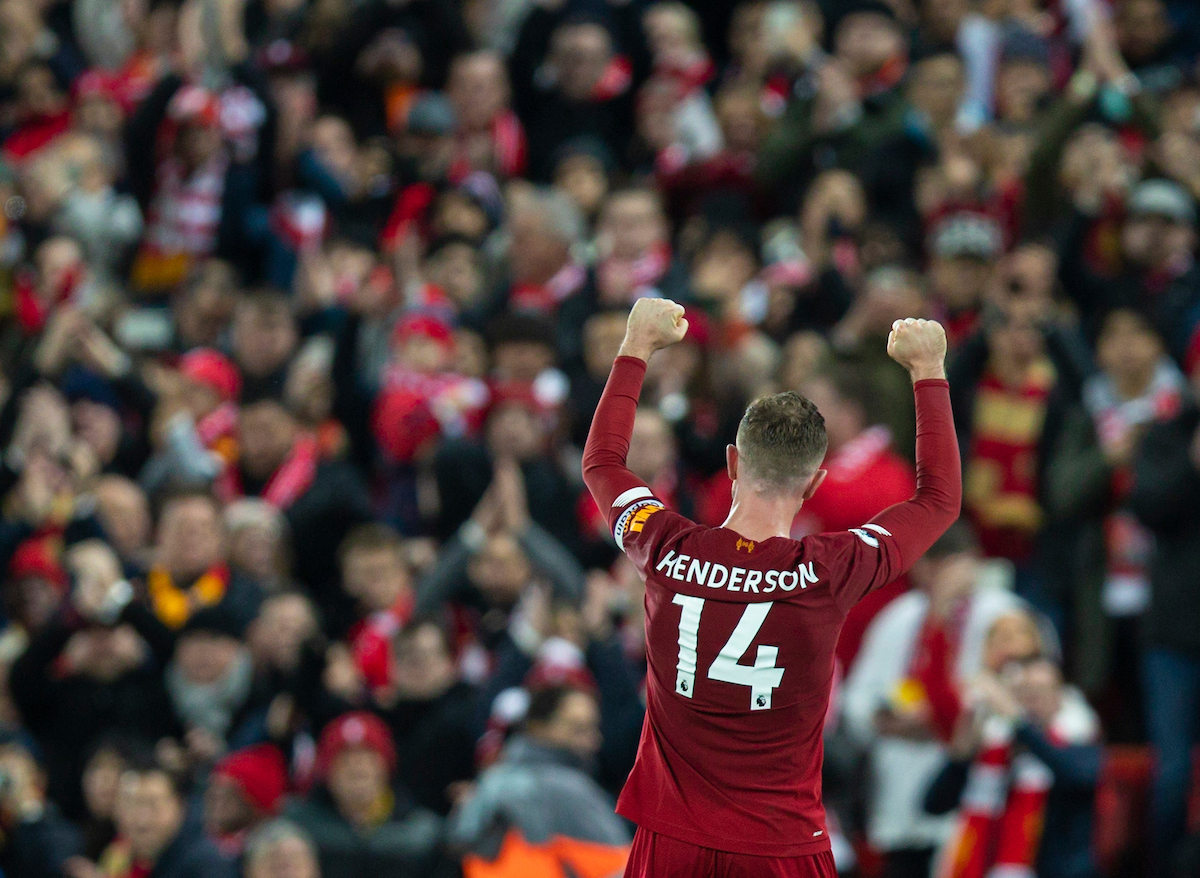 Gini: 8
He was great today. Battled first half and just kept winning the ball and then just decided to keep it whenever any of their lads come towards him, almost like a challenge. If that one had gone in first half when he one-two'd it all the way to the edge of the box and bent it over, it would have been goal of the season.
Milner: 8
Just Milnered about all over the show, really. Impressive the way he can just drop into the team last minute and play as if it had been planned all along. And then go left back to settle us down when we went beserk and casually set the second goal up, pretty much, with the lovely ball down the wing.
Sadio: 9
Unstoppable. The intensity he plays the game at is second to none. The pace of him when he gets going with or without the ball is unreal. Almost impossible to defend against, and in fairness to them they did it better than most.
The one where he set Mo up by running past the ball and dragging the defender away was obscene. If Salah had scored, that one would have been goal of the season. Fuck Gini's.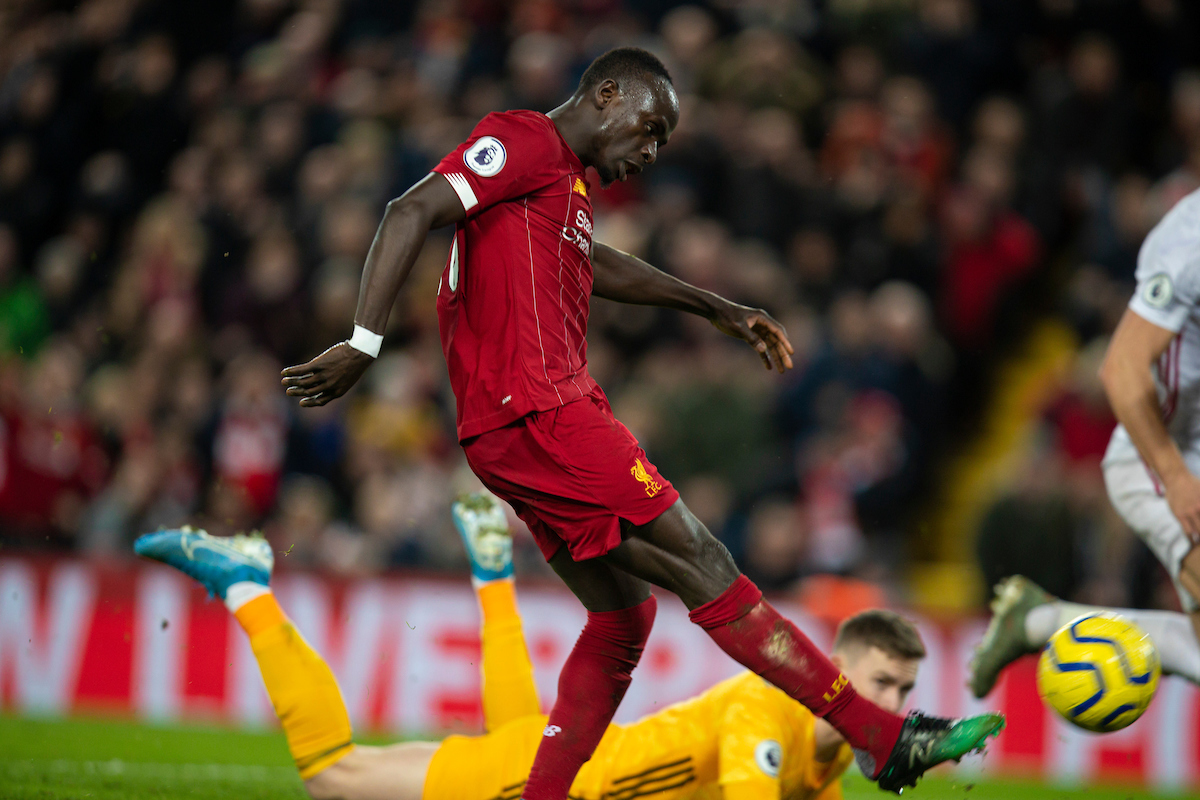 Mo: 9
Great finish for the first. The movement to get across his man for the chance just after was incredible. Hard lines with the keeper making a few great saves. Could have easily had a hat trick first half. The ball for Sadio's goal was perfect, wasn't it? The dink cross against the post, how didn't that go in? Boss tonight.
Firmino: 7
Thought he struggled first half. They blocked his space loads, but when he got it in good areas his final ball was shite. Better second half, won the ball loads off them by dropping in and pinching it. The curler from the edge of the box had the keeper flapping, there.
SUBS
Div: 7
Was crackers today. Come on and was legging it about like a fucking kid with new trabs on. Look mum, these have made me faster. Like a fucking Alsatian on the beach chasing a ball when they are that quick they fucking leg it past it.
Kept coming short for feet when he should have been better stretching the play and running away from people when they had fucking men surrounded them desperate for an out ball. When he pinged that big cross-field fella that wasn't on, in the slightest, to their full back Klopp had his hands on his head in amazement.
Great interception in the six-yard box, which in itself is beserk. Probably saving himself for Sunday to play with the team of scruffs and whack them Bluenose cunts abar 20-0 on his own.
Lallana:
Come on
Harvey Elliot:
Probably could have done with five minutes more to give him the chance to get man of the match.
Virgil: 8
That good I fucking forgot him. Probably cause I've said there all is to say. Tina Turner wrote a song about him and it wasn't Nutbush City Limits. The tackle first half was incredible.
"This is as good as it gets as a Liverpool fan.

"12 months since anyone has beat them in the League and they've won the European Cup in the meantime." 👏

📱 Subscribe here and listen to our immediate post-match reaction show 👉 https://t.co/XZAK9veWt7 pic.twitter.com/9wJ6iaPJfY

— The Anfield Wrap (@TheAnfieldWrap) January 2, 2020
Recent Posts:
[rpfc_recent_posts_from_category meta="true"]
Pics: David Rawcliffe-Propaganda Photo
Like The Anfield Wrap on Facebook