LIVERPOOL can do no more. So Wolves went and did it for us.
Wolves 3 Manchester City 2.
The perfect companion piece to the Leicester game. Liverpool 14 points clear with a match in hand. Liverpool, Liverpool top of the league.
The 24 hours that spanned the masterclass 4-0 demolition of Leicester City through to Wolves' subsequent vanquishing of Man City on Friday night deserves to become immortalised as the dates on which Liverpool's new golden era was formally recognised as having begun.
Jürgen Klopp and his boys have been working towards where they are now for the past four years. We, the supporters, have been waiting – impatiently, desperately, longingly – for this moment for the past 30 years. Since the end of the last age of Liverpool supremacy.
It has all been coming, of course. In his first month at the club, October 2016, Klopp took a bottom half of the table team to the homes of the league's powerhouses, and won; 3 -1 at Chelsea, then an incredible 4-1 at champions' Man City's Etihad Stadium.
By the end of his first campaign Liverpool had been to two major finals, no ultimate wins in those, but we were loving the new adventures we were having with The Reds.
A year later, Liverpool were back in the Champions League and within a further 12 months had reached the final in thrilling style. Real Madrid thwarted us on that evening in Kyiv and it was mused that perhaps Jürgen Klopp, despite being a very good manager, just wasn't enough of a winning one.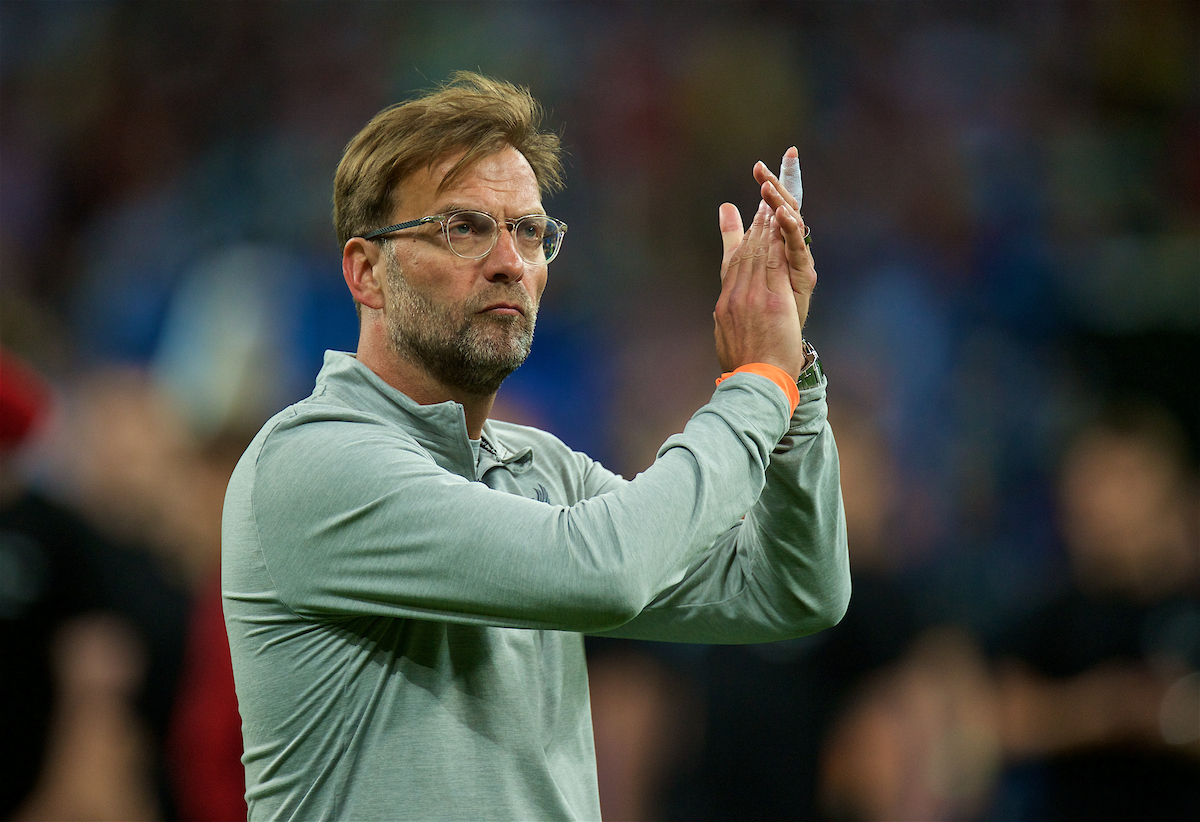 Liverpool and their manager responded to the setback by delivering a 97-point league season and the winning of the club's sixth European Cup.
Still, a wider audience, beyond the club's loyalists, couldn't settle their minds as to where the new Liverpool fitted into the scheme of things. Some backed Liverpool to win the league this campaign but far more saw it as much likelier that all-conquering Manchester City would simply pull away from the red insurgents, leaving them to fall back into the pack from whence they came.
The story of the first half of 2019-20 could not have been guessed at in the most feverish of imaginations. Liverpool are probably at least 10 points better than most realistically expected while City are about 10-15 points worse.
The talk now is that the title is done. The bookies are close to snapping their books shut. You can get 14-1 on a City league win now. Liverpool are 1-20 on. That means that the lads with all the financial skin in the prediction game believe that it is literally 95 per cent certain that Liverpool will claim the title. Take that in. Walk around this fact and then have a sit down.
I've been saying to anyone within distance, for weeks, that I think it's done if we win our next one. In a way, I'm right. We have kept on winning our next one and as long as we sustain that then no fucker can catch us.
Now feels bigger than ever, though. City's late surrender at Wolves gives us a potential 17-point lead. A 17-point lead is impregnable.
There, I've said it.
However, this mightiest of advantages needs to be crystallised to become substantial. This happens if and when we beat Wolves at Anfield on Sunday. Wolves, whether they like it or not, are part of a title-deciding double header. They've fulfilled their role in the first phase by beating City.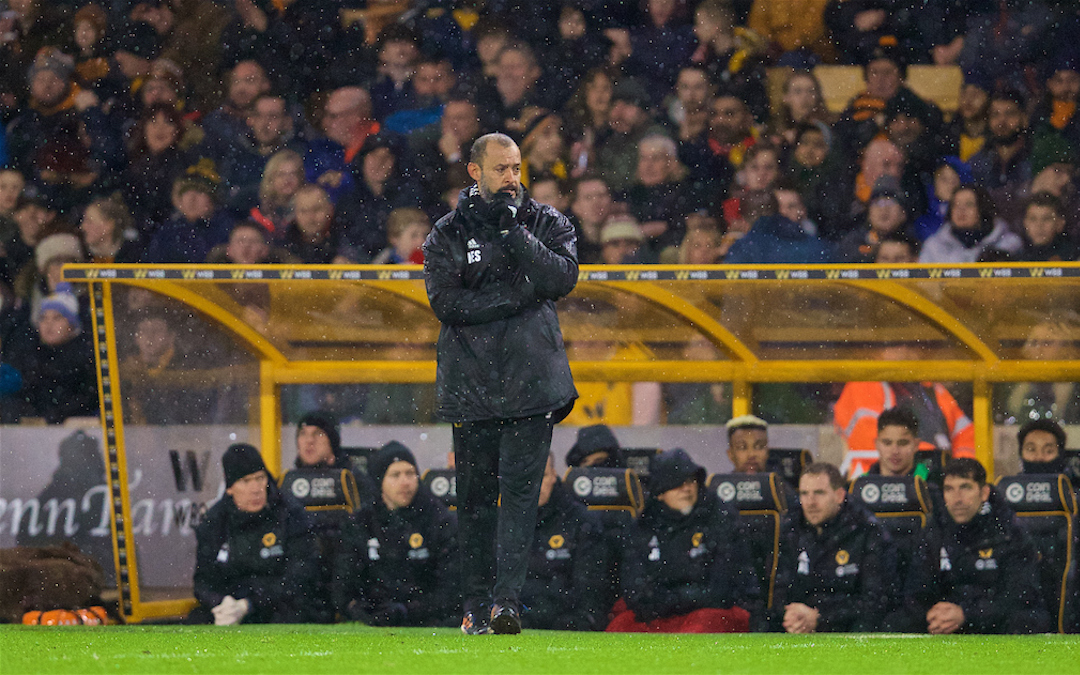 Nuno Espirito Santo's boys are no slouches. They continue to make steady progress and there will be an excitement and belief within the camp that they can steal fourth place and Champions League qualification. A league double over Manchester City will have assured them that anything is possible.
In a sense, Liverpool are playing Wolves at the wrong time. They are at the height of their powers and brimming with confidence. We've 'let' that work for us, though, in the lapping up of City's defeat at Molyneux.
Jürgen Klopp will be privately encouraged by the fact that Wolves must attempt to reprise their Friday night performance just 48 hours later at Anfield. Nuno Espirito Santo has some big selection decisions to make. Does he just trust the gods and adrenalin and let Friday's heroes go again? Or does he weaken their quality in exchange for fresher legs?
Klopp's men have had the extra day's rest and the squad now has the proven depth to be adjusted without much/any drop off in efficacy. If the manager is to make any changes from the team that demolished Leicester they will most likely come in midfield. The captain, Henderson, may be in the form of his life but he has played more back-to-back games recently than anyone else. His place could go to James Milner.
We're not expecting the cake walk against Wolves that we enjoyed in spanking them 3-0 in May, but a Liverpool win is now a default outcome. We will respect, tame and then beat Wolves.
It isn't personal, lads. It's just what we do.
Predicted 11: Alisson; Trent, Gomez , van Dijk, Robertson; Wijnaldum, Keita, Milner; Salah, Firmino, Mane
Recent Posts:
[rpfc_recent_posts_from_category meta="true"]
Pics: David Rawcliffe-Propaganda Photo
Like The Anfield Wrap on Facebook