The Manager: 10
Honest to God, when the news of the new contract dropped Friday morning, I could have cried. I could have and indeed did fucking cry. To suggest the city was in a low ebb is on a par in the old understatement ranks with saying Britain might now be in for a bit of a tough trot. I had nothing to give. Nothing. And then The Reds drop the Jürgen news.
I'm not having it that the timing was a coincidence. No fucking way whatsoever. It was the proverbial shot in the arm, a lift up off the deck, a big lovely arm around the shoulder followed by a massive big cuddle.
It was frankly one of the greatest acts of compassion I have ever seen by one of the greatest managers in the mighty Reds' history and possibly the greatest fella alive today. A hero, a leader, the greatest there is and I reckon I will be forever grateful, you know.
That said, imagine The Blues there Friday morning. Double fucking whammy. Hard lines, boys.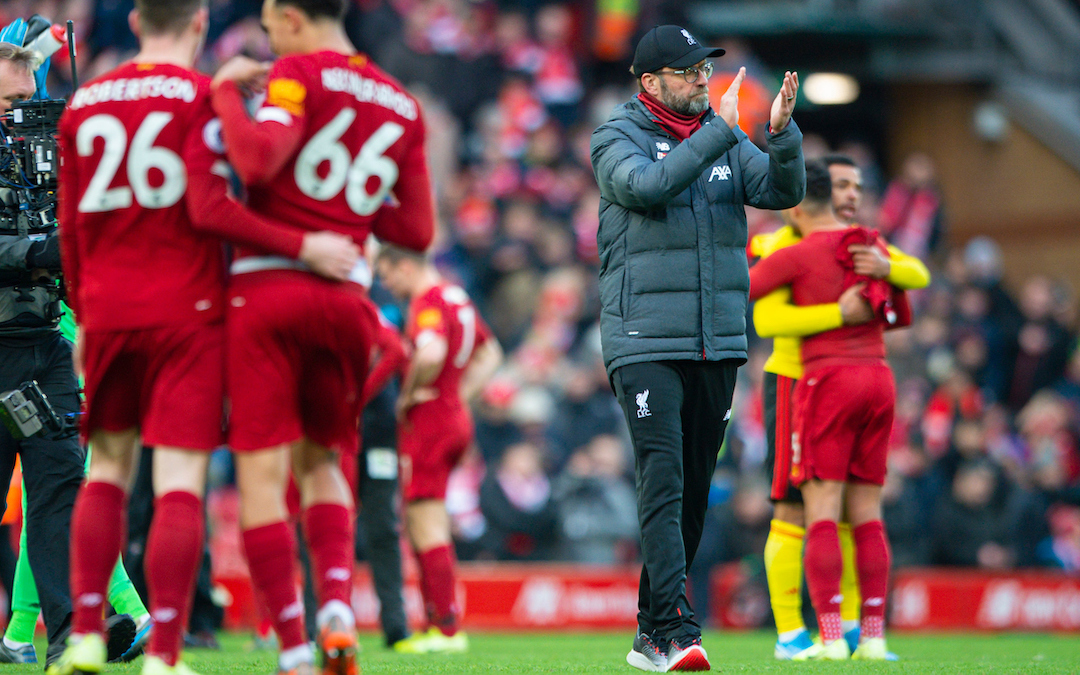 Alisson: 9
As my good mate Scouse Charms says, probably there listening to his iPod all game, bit of George Benson on the go, freezing, then makes two one-on-one saves whereby he somehow inflates his body to the size of a Gorilla. Incredible.
Trent: 7
Got roasted a few times by that little blue nose ferret out of ice age, but does well at times also. Didn't have much protection in front of him all game really until Sadio went out there at the end. Tried a few of them lovely pings but it wasn't the day for it today, what with there being a fucking ice hurricane on the go.
Joe Gomez: 8
I thought he did well in trying circumstances. Defended front foot really well but struggled a few times on the ball. The one where Robbo floated one across the back onto his head in a wind tunnel was a nice touch. Great last-ditch block first half to save a goal.
Virgil: 8
Passed one past Alisson and out for a corner and fumbled on the ball a few times but other than that was flawless. Loved the one where their quick fella squared him up and tried to beat him for pace and he eased him onto the floor. Like getting hit by a piano.
James Milner: 7
Celebrated his new contract by looking like his legs had rusted first ten minutes. Looked like he'd forgotten how to play but then I realised it was probably down to the fucking Fremantle Doctor blowing a gale every time he tried to control it. Like trying to play footy with a balloon on the top of Snowdon. Better when he went in midfield.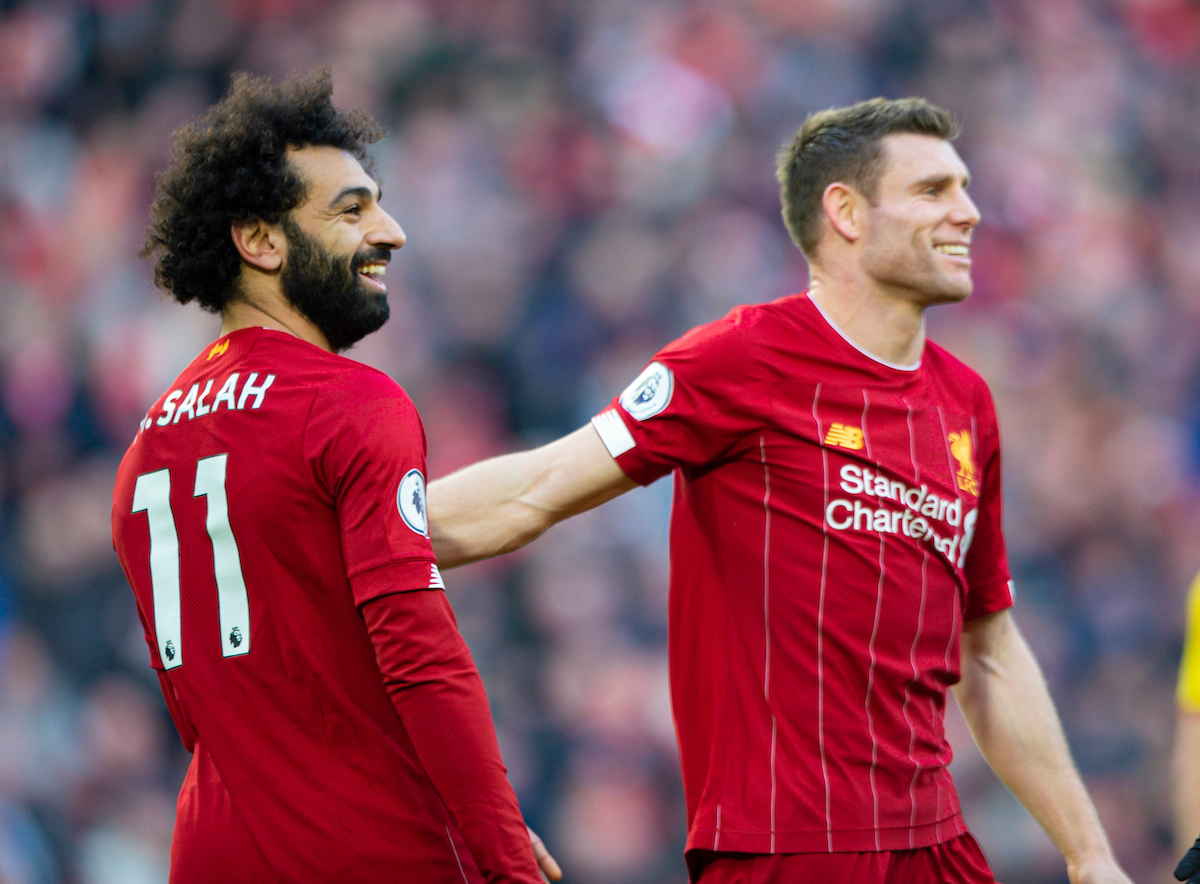 Gini: 7
Mopped up well in the deeper role, but it was like a pinball in that midfield at times. I think it's hard to appreciate how difficult it is to play footy in wind that strong. Everything about how you normally set yourself, read the ball, everything is threw off. Shame he is hurt as we will need him but not till Leicester.
Hendo: 7
See above with added shouting and casing the referee for pretty much everything he did, which in fairness gets him another point.
That referee mate, one bad Bluenose, him. Was proper fuming when the second VAR got given. Fucking lashed the ball away "What is it ref?" "Fuck's sake, fucking spawny cunts" "Have another look George, twiddle the lines around a bit" Deffo a goal, yer? Fucking lashed the ball and flounced off – hahaha.
Shaq: 6
Couple of nice touches and an absolute whopper of a ball in for the disallowed Mane one aside, he struggled today. Offered not a great deal without the ball and was hardly on the ball at all.
Bobby: 8
Playing a deeper role he got involved in them snidey areas and picked it up well in between their midfield and attack. Lovely reverse overhead hook thing to set Sadio away in the buildup to the first. Looked sharper and closer to his best all game.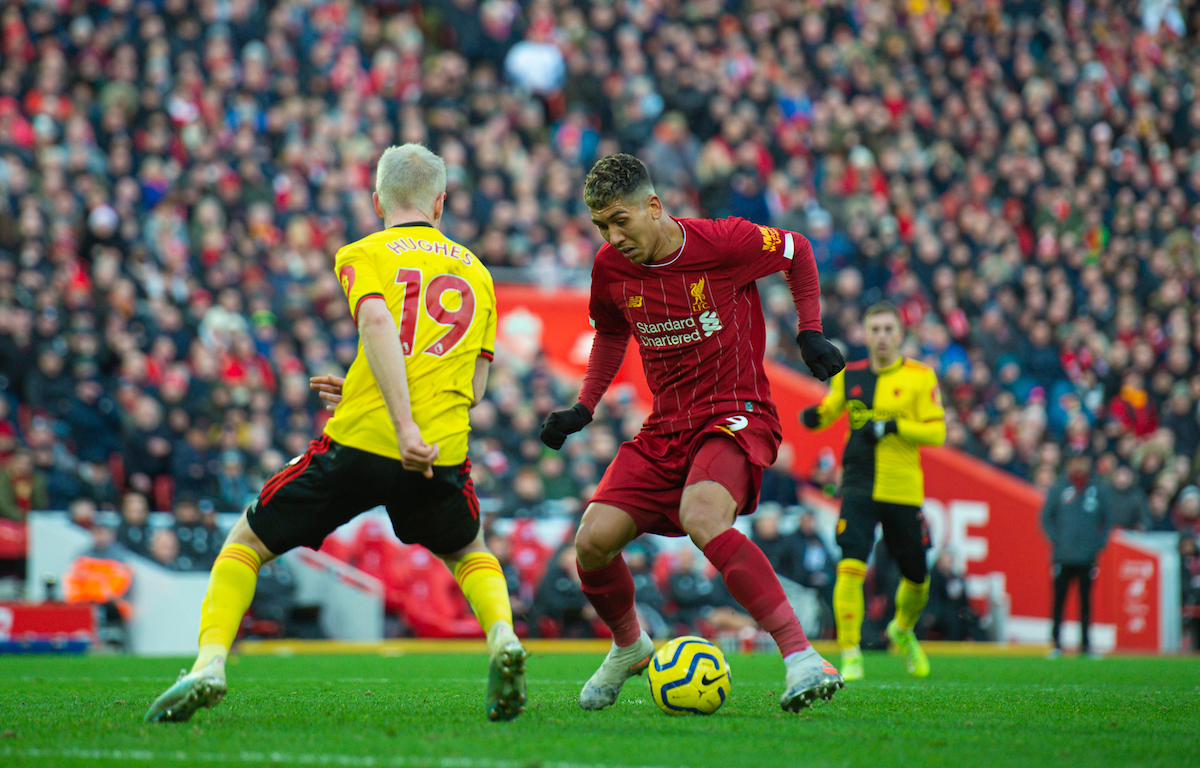 Sadio: 8
Both passes for the goals are tremendous. Easy to delay the first one a little minute and the danger is gone. Only one who didn't really struggle with the wind. Unlucky with the one he dinks over the keeper where he just can't get it. Hard lines for the VAR goal. Needs spewing that, doesn't it?
Mo: 9
Gets less than fucking nothing off that referee, but then what do you expect? The finish for the first is sublime. Reckons he got lucky, you make your own luck Mo.
It really is amazing that he is the only centre forward in the league whose face, head, neck the opposition defenders are allowed to literally smother, grab and strangle with their bare hands. Quite the sneaky rule amendment that one.
Fucking lashing the million dollar dream on him. Trying to lash 20s in his grid but he's too busy ignoring you and flicking it in the net. He probably should have at least 38 penalties per league season.
The backheel megs for the second one, la. The defender should have had his power supply unswitched for that one, Matrix style. Proper shady.
SUBS
Ox:
Great ball through to Sadio for the second.
Div:
Shite shot but great movement for the Mo goal.
"That was Mo Salah back to his best." 🇪🇬👑

📱 Download our app here and get all of our immediate reaction, including the 'Post-Match Show' and the 'Post-Match Pint' FOR FREE 👉 https://t.co/v3xcfwjq7C pic.twitter.com/yBY2DlP9e7

— The Anfield Wrap (@TheAnfieldWrap) December 14, 2019
Recent Posts:
[rpfc_recent_posts_from_category meta="true"]
Pics: David Rawcliffe-Propaganda Photo
Like The Anfield Wrap on Facebook