IT'S December 1981 and Liverpool, the champions of Europe, are playing Brazilian aces Flamengo in Tokyo.
It's kicking off at about 3am UK time. I'm virtually 15 years old and very excited at the prospect of The Reds being crowned kings of the world.
For some reason, me, my brother and best mate Giulio have gone round to our Tottenham-supporting friends' house to watch this. It's a sleepover football fest. We've got snacks. I think we also had weed and booze.
John and Rick's step mother isn't pleased about at all about the setup but has no choice. She's cooked a chicken which is in the fridge. John notes that, "as usual", she's put it through the "fucking deflavouriser". We eat the chicken, drink tins, smoke a bit, watch a movie. We wait.
We wait a lifetime. Then, just before kick off, at 2.55am, my younger brother, Andy, throws up all over the living room floor. Just in front of the TV. The tins and smoke just too overwhelming for the boy. Maybe it was the chicken. It's a low point, anyway. We need the ever angry step mother not to become aware of this turn of events.
Then the game happens and it's awful. The Reds, the mightiest version, are three down by half time. The Brazilians, Flamengo, have the world's best player, Zico, and he's taking the piss. History has subsequently revealed that Liverpool did not take the game seriously enough, hence the outcome.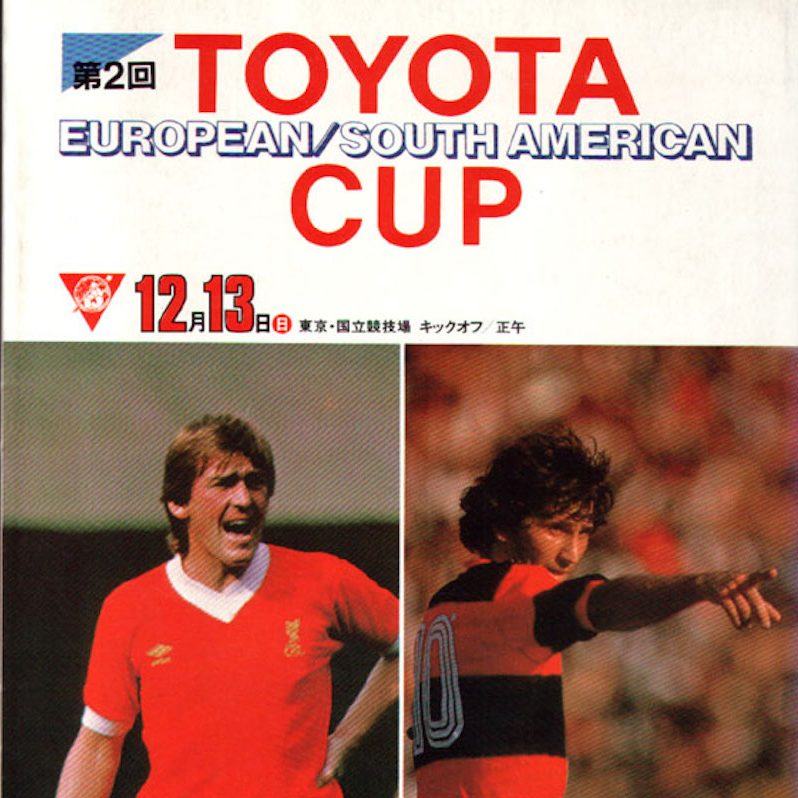 A couple of years later, a similarly undermotivated Liverpool lost again in the Club World Cup final to Argentina's Independiente. I have only negative associations with this tournament.
Wednesday night's semi final against Monterrey did little to assuage my misgivings. I want us to win this thing but not at the cost of anything that might derail our charge towards the league title. If the CWC costs us one league point, it's a point too many.
It was pleasing that we rested some lads midweek and that extra time was avoided. It was also a relief that we avoided further injuries against a Mexican team that liked a tackle, to put it mildly.
Let's pick the team, then. Coming back into the side, for near certain, are Trent Alexander-Arnold, van Dijk, Firmino and Mane. There's little to no possibility they're joined by the recently injury sidelined Gini Wijnaldum. He shouldn't be risked.
Free-scoring Naby Keita will keep his place and form a three-man midfield with Henderson and Milner, in all likelihood. The rest of the side is the 'business as usual' version.
Flamengo, by definition of their status as South American champions, will be a handful, but it's so hard to gauge the extent. This game is a throwback to my childhood and the era where facing all foreign teams represented a journey into the unknown.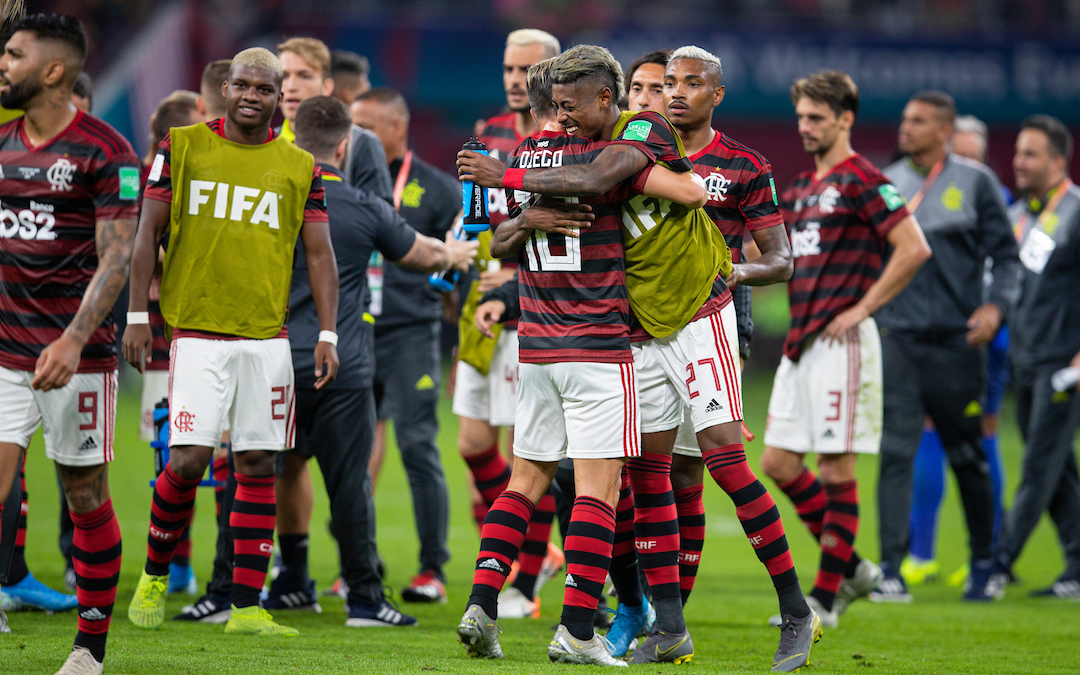 What separates the '80s Flamengo from the modern incarnation is that they are no longer stocked with current Brazilian internationals. They surely can't be as strong now as they were then.
They are, however, convincing masters of their own domain, securing the Brazilian league title with a 16-point lead over runners up Santos and Palmeiras.
Coached by former Benfica and Sporting Lisbon manager, Jorge Jesus, the Brazilians tend to favour setting up in a 4-2-3-1 formation and are considered the very offensive, high-pressing maestros in their league.
Their roster may not be brimming with current home internationals but there are a couple of names we know – Rafinha, formerly of Bayern Munich, and Filipe Luis, ex Chelsea and Atletico Madrid.
We kind of said this about Monterrey, though, and they nearly did for us on Wednesday night. I'm optimistic that we'll be crowned world champions but far from certain of it. It's one to look forward to.
Let's get the bevs in, roll up some fat ones, chow down on some tasty chicken and bed in to watch The Reds do it for us, thousands of miles from home.
Predicted 11: Alisson; Trent, Gomez, van Dijk, Robertson; Henderson, Keita, Milner; Salah, Firmino, Mane
"This could be on the best weeks of the season, without Liverpool even kicking a ball in the League."

📱 Subscribe here for our latest 'Pro View' show with @StephenWarnock3. live from Qatar, on what it's like to play in the Club World Cup 👉 https://t.co/XZAK9veWt7 pic.twitter.com/5rpS39w7nN

— The Anfield Wrap (@TheAnfieldWrap) December 20, 2019
Recent Posts:
[rpfc_recent_posts_from_category meta="true"]
Pics: David Rawcliffe-Propaganda Photo
Like The Anfield Wrap on Facebook