HAPPY Christmas, pilgrims.
Another year and The Reds top of the pile again on the 25th. I make this the fourth time in the past 10 years that this has happened – 2009, 2014, 2018, 2019.
They used to say that the team that lead at Christmas always won the title but 'they' didn't account for our fatalistic appetite for falling short.
"Just like Liverpool to shatter our dreams". We loved Liverpool but we'd long since stopped believing in Liverpool. We've had one basic requirement at the beginning of each new season for the past 30 – just to see Liverpool win the league. Just that.
Often it was too much to ask. Many years, our team simply wasn't equipped to even be considered title outsiders.
If 15 years ago the ghost of seasons' future had visited us and informed that The Reds would, in the subsequent decade and a half, arrive at four European Cup finals and also top the league four times at Christmas, any sane forecaster would've predicted that the team that had hit these markers would also be one to have routinely gathered Premier league titles.
All the foundation stones were in place. Our total league championship hauls should comfortably be eclipsing Man United's record 20.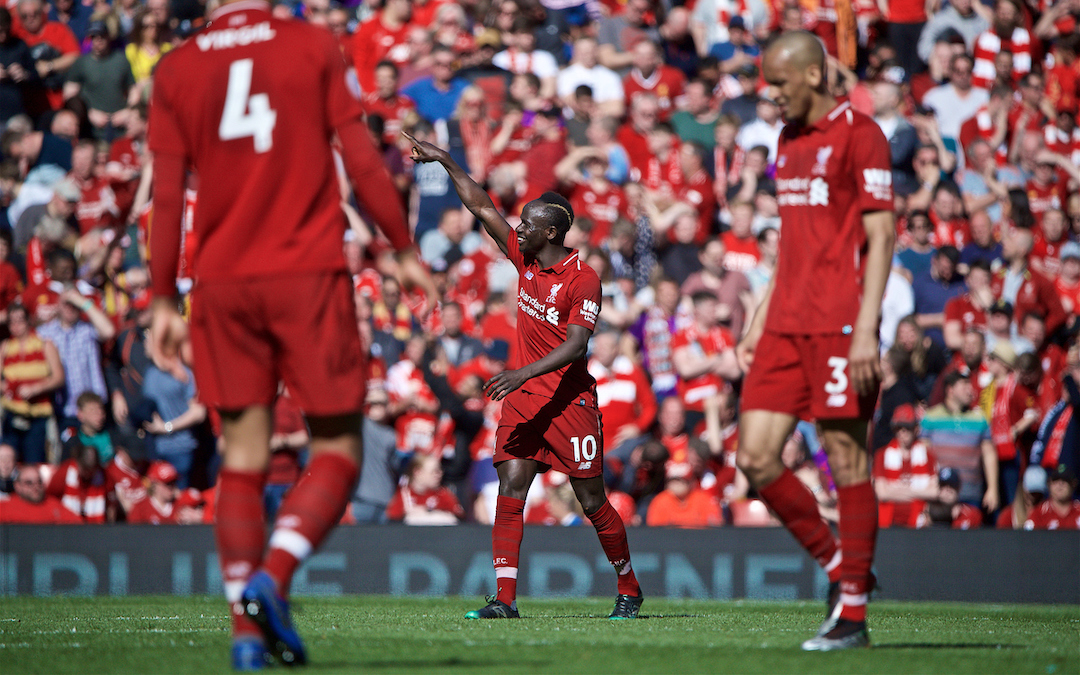 Weird things happen in Liverpool world, though. Day does not follow night in our realm. Two and two do not routinely make four.
A team 3-0 down and out in a European final ends up wining the thing in our red universe. The side top and needing only a home draw and a couple of easy wins sees its talismanic captain suffer a solitary aberration and a season's work counts for nought.
Only will and heart and love can deliver those odds-defying wins like the 4-3 over Dortmund or 4-0 against Barcelona. Only the cruelest fate can deny a 97-point team a first league title in 30 years by a single point.
What then is in stall for the champions of Europe and the world, with an effective 14-point lead in the championship on Christmas Day?
Last campaign, Liverpool let no one down, least of all themselves. Liverpool won the European Cup and lost out on an incredible double by that single point. Manchester City won last season's title, Liverpool did not lose it.
Things are different now, though. Liverpool's lead is so impressive, so daunting to rivals that even if they are to break records they should not have enough to deny these mighty Reds.
Liverpool have dropped just two points all season, and could yet shed a further 13 and still be champions in May. This is our title and only we can lose it.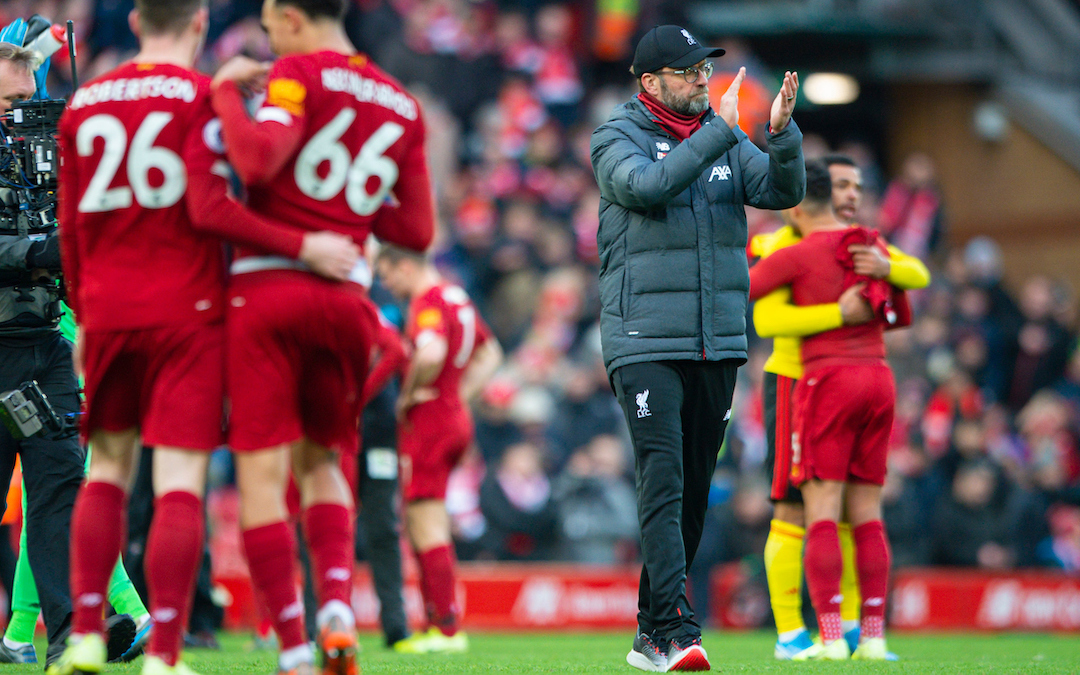 Previous incarnations of Liverpool have been spooked by the throwing down of the challenge. The current breed, however, give the impression of being cut from different cloth. They can be bowed but never broken. Jürgen Klopp has harnessed the energy of 30 years of hurting and used it to fuel a winning machine.
Brendan Rodgers' spunky Leicester side are the latest foes to block our warriors' path. Brendan himself walked briefly with Liverpool greatness steering the 2014 vintage to the cusp of a near incredible title triumph.
Brendan will look across from his dugout to Klopp's on Boxing Day and know that there but for the grace of the gods, he might still be standing where the Liverpool boss is. He will both envy and feel for Klopp. Few men have run the gauntlet that Klopp will run over the next few months. Rodgers is one of them.
Leicester City have been one of the stories of this Premier League season. Until halted by Norwich two weeks ago, they were enjoying an eight-match winning sequence. Since its end, they have drawn with Everton and been soundly beaten by Man City.
A fortnight ago, they would've been relishing the chance to have a pop at the champions elect, but now, chastened by the two draws and a defeat, they will prepare for Liverpool's visit with more trepidation than they will care to admit.
Rodgers is talking about the need to rotate his team over the festive period but that will surely only be post-Liverpool. Jürgen Klopp will be of a similar mind.
The workout in Qatar was perhaps more strenuous than most forecasts but five days will separate the final against Flamengo and the Leicester game. It's equivalent to playing the Monday night match and then not again until the Saturday. It's a football week, if not a calendar one.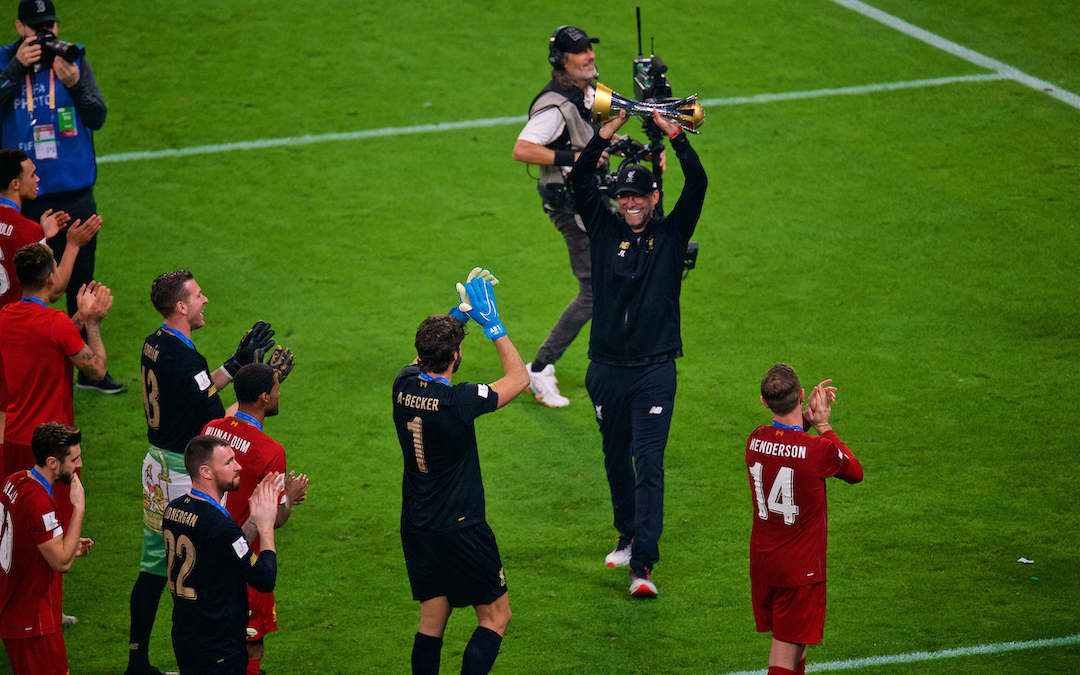 Liverpool will be at their strongest but given a mounting injury list, what that looks like isn't entirely certain. The defence and attack pick themselves but the midfield setup isn't obvious.
Gini Wijnaldum has missed the last three matches and if he hasn't suffered any further reaction to his return to training then he will surely be pressed into service.
Jordan Henderson has played too much football lately and been at his imperious best, and will very likely he asked to put his body on the line once again.
Naby Keita has played little in the past 18 months but has started four out of the last five games. He would be favourite to make the cut for Leicester but strong showings at Melwood could push Adam Lallana or Xherdan Shaqiri into contention.
Jürgen Klopp will expect this to represent one of Liverpool's most testing aways of the entire campaign but his team are in a rhythm which is enabling them to take on and vanquish all comers.
Leicester will throw all they know at Liverpool and have little to lose in doing so, but The Reds will be undaunted.
These Reds are serial winners now. These Reds are unbreakable.
Predicted 11: Alisson; Trent, Gomez, van Dijk, Robertson; Henderson, Keita, Wijnaldum; Salah, Firmino, Mane
Recent Posts:
[rpfc_recent_posts_from_category meta="true"]
Pics: David Rawcliffe-Propaganda Photo
Like The Anfield Wrap on Facebook