Alisson: 7
I wonder what he was thinking about all game while he had absolutely nothing to fucking do. Genuinely, I don't care who you are, your mind is drifting there. Probably trying to remember where the Chrimbo decs are. I was in the loft twice there today looking for one bag of them pricks.
Gomez: 7
Ah the 'let's play a centre half instead of our best playmaker' experiment is alive and kicking. That said, he played a lovely ball in for Mo Salah's first chance, but then spent the next 15 minutes alternating between twatting it at people and passing it to their lads, which is not ideal.
Simultaneously defended really well and put himself in the shit, sometimes at the same time, which takes some doing. Well better at centre half.
Lovren: 6
Remembered half-way through that he hadn't washed his hands after touching raw chicken this morning and instantly started to feel a bit dicky. Loves a rest like.
Van Dijk: 8
Great tackle from the big man. He is just so good. Strolls through games.
Robertson: 7
Twatted one right out of the ground when he would normally set one of the lads up. Was good to see him get a rest.
Keita: 8
He plays in bursts of hot and cold. When he is on it, he is untouchable, but then he will drift out of the game for big patches. The play for the goal though and the finish was unreal. I thought he had toed it which I was all for. Was going to get a tattoo of him on me back. Fucked it off when it showed he had slotted it instead. Hang on, the pass for Mo's goal has changed everything. It is delicious. What a fella.
Henderson: 8
The ball for the goal. Honest to god, what a ball. It is an absolute ping. Love it when people say he's a crab who can't pass. Mopped up all around him.
Milner: 8
Backed everyone up all game. As in someone loses it, he is there popping out of the woodwork, Thank you. Great ball across the box second half. The one where he let the ball run out and pretended to kick it down the line was worth an extra three points. I love him at left back. Runs the game.
Salah: 9
Great movement through the middle, made a few mad choices now and again but he was back to his best. The set up for the Naby goal. He drew five of them to him, swarmed him, like a hen do in a sausage fest, think the Magaluf strip. Glorious footballer. Somehow doesn't score at the back post when Firmino flicks it on. Great run and a great finish though for the third.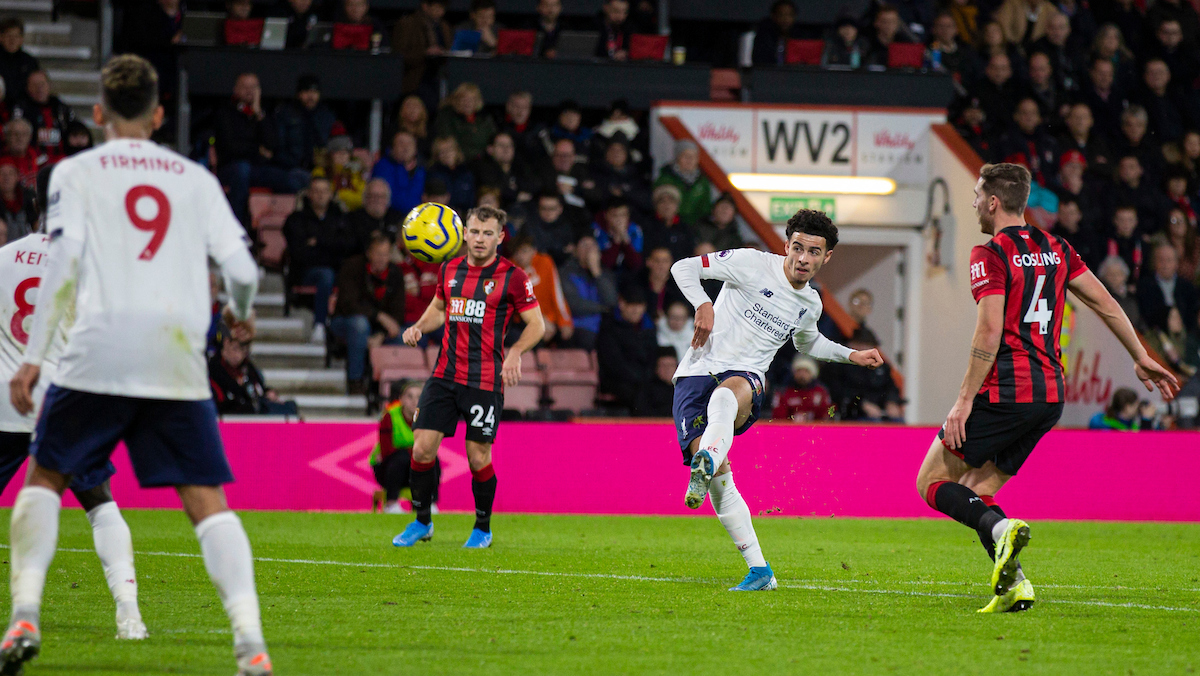 Firmino: 7
Slightly off it today. Loads of times he was in or could have slotted someone in and didn't quite pull it off. Could have scored two mind you.
Oxlade-Chamberlain: 7
Was just having a big conversation about him being shite when he plays up front to which Melia said he scores goals though, and then he did. Great run and a great finish. Prefer him in midfield but then he has scored about 20 in his last five games so, what the fucking hell do I know?
SUBS
Trent: 7
Come on and looked like he had never been away.
Shaq: 7
The Power Cube, ha ha ha. I love that name. Here is a list of alternative things that could be called The Power Cube:
a) A mad beef stock. Only need a smidge. Lash a whole one in and your stew is fucked.
b) A prostrate massager.
c) One of them hoovers that cleans the house on its own while you are in work. Bumps into the skirt, turns round.
d) Something you unblock the bog with.
Curtis Jones: 7
Love him coming on there. Was so happy with that change. Looks comfortable, but then Bournemouth, if you asked them, would probably get you a pillow and a nice cup of warm milk for a lie down at the back post.
Recent Posts:
[rpfc_recent_posts_from_category meta="true"]
Pics: David Rawcliffe-Propaganda Photo
Like The Anfield Wrap on Facebook