AS well as being a very good football team, this Liverpool are also a fascinating case study.
Klopp's side are changing appreciations of what is required to win. Liverpool are winning without money. Liverpool are winning frequently in adversity. Winning when below full capacity. Yes, at times winning without appearing to play very well.
Liverpool can dominate with a midfield engine room apparently devoid of world stars. The football world now watches The Reds intently. How are Liverpool doing this? What is the model? What's their secret?
These questions echo those posed to Liverpool leaders of yore, like Shanks, Paisley, Fagan, Kenny and the rest. "What's your secret lads?" It was like a mantra in the '70s and '80s. "What the hell are Liverpool doing that the rest can't? What's the magic formula?"
"Just hard work, no secret," said Bob, said Bill. They all sang the same tune. No secret.
Of course, modern Liverpool are only just beginning. It is premature to hail the magic we are witness to week in, week out, because there is still much work left to do and prizes to be claimed as proof categorically that Liverpool are definitively the great side they are threatening to become.
Liverpool are perhaps a more finely honed machine than many appreciate. There is more precision in the planning than seems evident to the naked eye. The success is so much the product of the alchemy at Melwood that for Liverpool to truly purr everything needs to be right.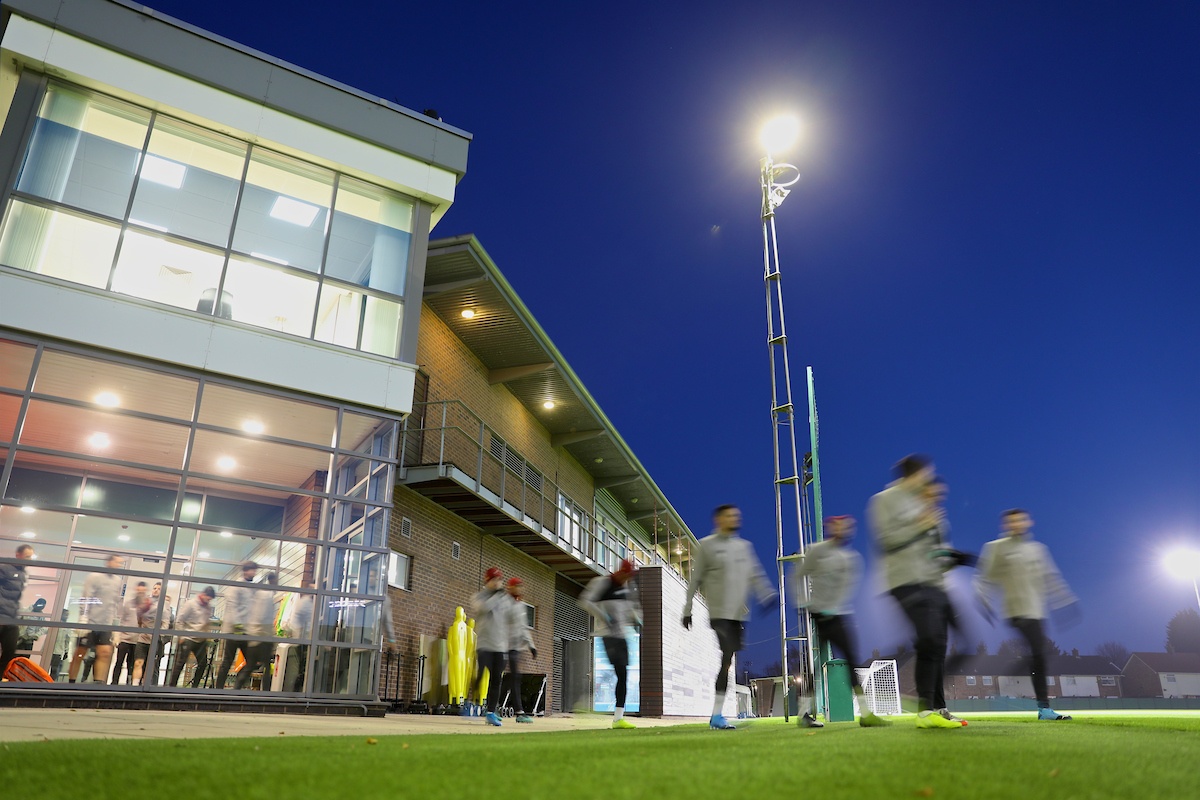 The more subdued performances this campaign have come following international breaks. These hiatuses do not serve Liverpool's purpose because they break rhythm. Tempo, rhythm, intensity – it is the harnessing of these that is Liverpool's secret, if there is one.
Fortunately, the international interruptions are out of the way now until March. The Reds will play every weekend and midweek until January. Legs and lungs will have to be managed through this phase but the repetition, the rhythm, will only aid Liverpool's cause.
Napoli are a side that will fear Liverpool that bit less than most. The Italians have two wins over Liverpool in the last 12 months, although they were beaten on their last visit to Anfield.
Napoli's form is not good. Since beating Salzburg they have drawn five and lost one in all competitions. They sit in seventh place in Serie A and are beginning to drift, certainly from the title race but also too from Champions League qualification for next season.
There are a number of ways in which Liverpool can yet make the knockout phase. They do not have to beat Napoli on Wednesday night but doing so would put the group entirely to bed and ensure that Liverpool finish in first place.
The other benefit of delivering a killer blow is that if the group is won, then matchday six, away at Salzburg, becomes an irrelevance and an opportunity to rest players and give squad men much-needed minutes.
Mohamed Salah has had two and a half weeks to rest a battle-scarred ankle and should be a first pick against Napoli. He will want games and goals, and to regain his own personal rhythm and momentum.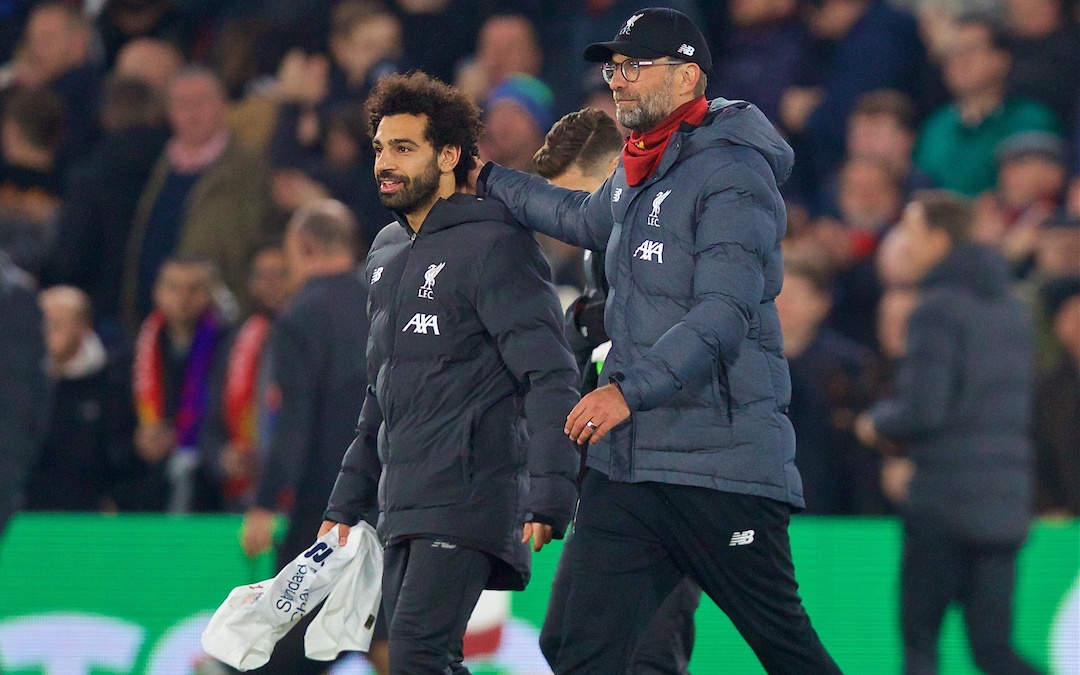 In midfield, Jürgen Klopp may make changes. Gini Wijnaldum has played a lot of football recently and has earned a break. If he is afforded one, then three of his colleagues will be vying for his place.
Naby Keita finally has some fitness back and will be desperate for a game, but the manager seems keener to rehabilitate Alex Oxlade-Chamberlain. Having said that, Keita may be deemed to give the midfield more balance. The relentless James Milner will also be trying to prove his point in training in the run up towards the game.
There is a reasonable chance that Joe Gomez will see action. Dejan Lovren is the man in possession on the right side of central defence, but he's a player prone to an injury if asked to play too many games. Gomez deserves a chance to prove he will be Virgil van Dijk's long-term partner.
For now, the Champions League feels more of a pleasant distraction and reprieve from the pressures of hunting down a league title but let us never be deceived. The European Cup is every bit as much Liverpool's bread and butter.
Let's put Napoli and this group to bed, and set this season up for another big push on two fronts.
Predicted 11: Alisson; Trent, Gomez, van Dijk, Robertson; Fabinho, Henderson, Keita; Salah, Firmino, Mane
"I'm confident that we'll do the business against Napoli and put the group to bed." 🏆

📱 Download our app here and watch today's Talking Reds in full 👉 https://t.co/v3xcfwjq7C pic.twitter.com/gKKi4Kc7Nd

— The Anfield Wrap (@TheAnfieldWrap) November 26, 2019
Recent Posts:
[rpfc_recent_posts_from_category meta="true"]
Pics: David Rawcliffe-Propaganda Photo
Like The Anfield Wrap on Facebook