I'M in a difficult moment. Still struggling to live in the here and now.
I simply cannot wait for this epoch-defining game to be over and simultaneously for it to never happen. Same for this season as an entirety.
Liverpool being good again is forcing me to wish my life away. I had this last campaign, too. The stakes are so high, the rewards so great, that it's a struggle to make sense of the process. It all only makes sense when we know how it ends up. A bit like life. In the end it's all too late.
There's a paradox within our desire to live our best lives. We have a sense that the sum of our actions are our legacy. We feel that if we try to eat well, exercise, stay healthy that we will live longer, fuller lives. But when do we get to know when all of this has worked? The big reveal has to inherently come at journey's end.
I can't decide now or next year that I've lived my life virtuously, or that my daily diet will ensure that I live to a hundred. The story of our lives is yet to be written. It can only truly be done justice when it's over or all but.
We take all of our actions with a view to a judgement, be it measured out in longevity or obituary, that we are likelier to never feel the benefit of. I'd like to live to 98 but I'll never believe that I will until I actually reach that marker, and by that point so fucking what?
My great uncle lived to be 101. We all went round to his for a bit of a do to celebrate him turning 100. He got a card from the queen and everything, although I noted that her signature was only printed which seemed a bit sly.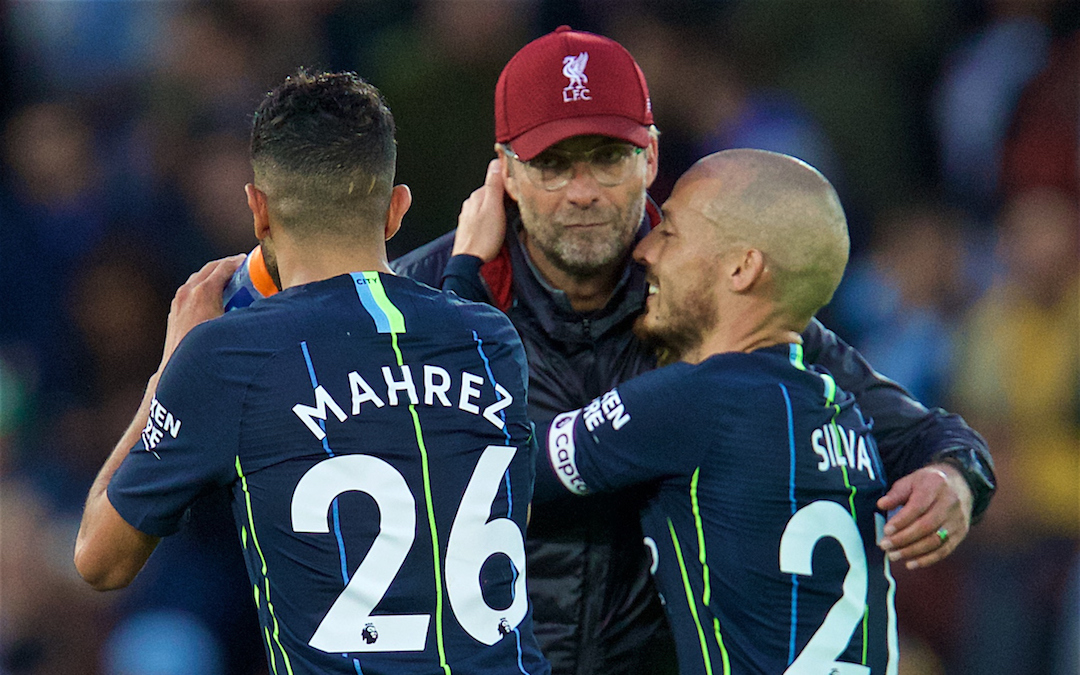 I watched uncle Gordon on day of his 100th birthday, smiling like a child at the warmth and (faked) optimism all around him. He was doing his best. He was a man who had seen and done everything. He'd lived quite the life; survived two world wars, fought for king and queen, been a super spy behind enemy lines in North Africa 1940-45. Even at 100 years old he wasn't prepared to reveal secrets that he'd signed never to disclose.
I wanted to ask him about his history, being born and growing up in the shadow of the Great War, loving life in the jazz age, serving his country undercover in strange lands, about being frightened. I wanted to ask him what was scarier – the threat of exposure, arrest and execution by the Nazis or knowing that at 100 his term was all but over. I didn't though. Some secrets best never told.
We really need to enjoy the ride more. Yeah, we/me/I need to learn to live in the moment more. It's not easy though, because there's a contradiction within that aspiration. My life today, tomorrow, is about Liverpool taking on Man City in the biggest game of this or any season. Just right now, at this moment, or in the next one, I'm going to be living with excitement and anticipation.
See the problem? The here and the now is exciting. Why is that so? Because nothing is greater than anticipation. Nothing better than what tomorrow may – replete with all possibilities – bring but tomorrow, god bless it, is not the present, not the moment.
Hang in there, this is helping me, in a way.
I put it to a mate in the week that if the world was destined to be taken out by a nuclear holocaust maybe let it be before this weekend's game. I could then meet my maker with Liverpool six points clear at the top of the league, playing the best football of my lifetime and as I closed my eyes and prayed, before the flash of light and the incineration, that in a universe far, far away that Liverpool FC were and will forever be, as we'd always claimed, simply the greatest team the world has ever seen.
Winning the European Cup was a monkey off the back moment. Jürgen Klopp admitted to feelings more of relief than jubilation. The league title is the last monkey clinging to us. I think if we could get this little fucker gone then future seasons would be a saner place.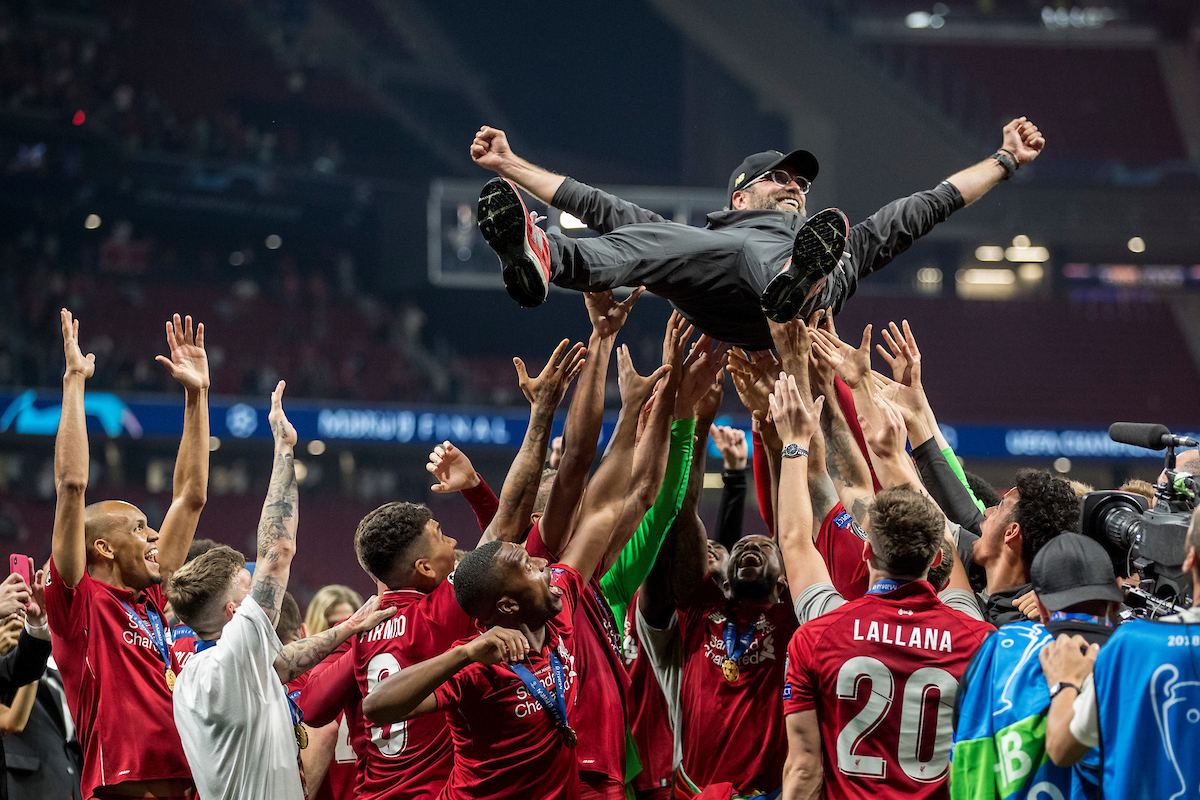 The anguish in the here and now is knowing that we're very close. We were in touching distance last season, too. As I wildly celebrated Mo Salah's wonder strike against Chelsea in April, I was near convinced that we would win that league. Chelsea was our our final frontier, the last fixture against one of the 'big six', while City still had to play Spurs and Man United.
It seemed like the odds and the gods were finally with us.
The glory that was Madrid made sense of an incredible domestic season that had seen us attain 97 points but no title. Winning the league this year would sanctify everything that has happened to us since we embarked on this voyage with Jürgen Klopp in 2015. Ultimate glory this time out would not only crown a season it would confirm that we were firmly in the midst of a new era, that a new golden age had dawned.
A draw on Sunday we'd take now. Don't let anyone tell you differently. It would set us up for a run of fixtures that favour us and parallel ones that might hurt City. Anfield is Manchester City's big chance to reel us back in, to sow real seeds of doubt in our minds.
Pep Guardiola's team will not arrive at our fortress in the rudest of health, in a couple of senses. They have dropped points in recent times. They were weird against Atalanta in midweek and are continuing to pick up injuries.
It is certain that the likes of Laporte, Sane and Zinchenko will not play and they now have doubts about the availability of David Silva, keeper Ederson and new signing Rodri. The smart and cynical money though says that Rodri and the goalie will yet make it.
Pep badly wants to win at Anfield but he knows that Klopp has been his nemesis precisely at those times he's wanted it the most. City tend to give Liverpool more of a game when they play within themselves and with a conservatism that doesn't come naturally.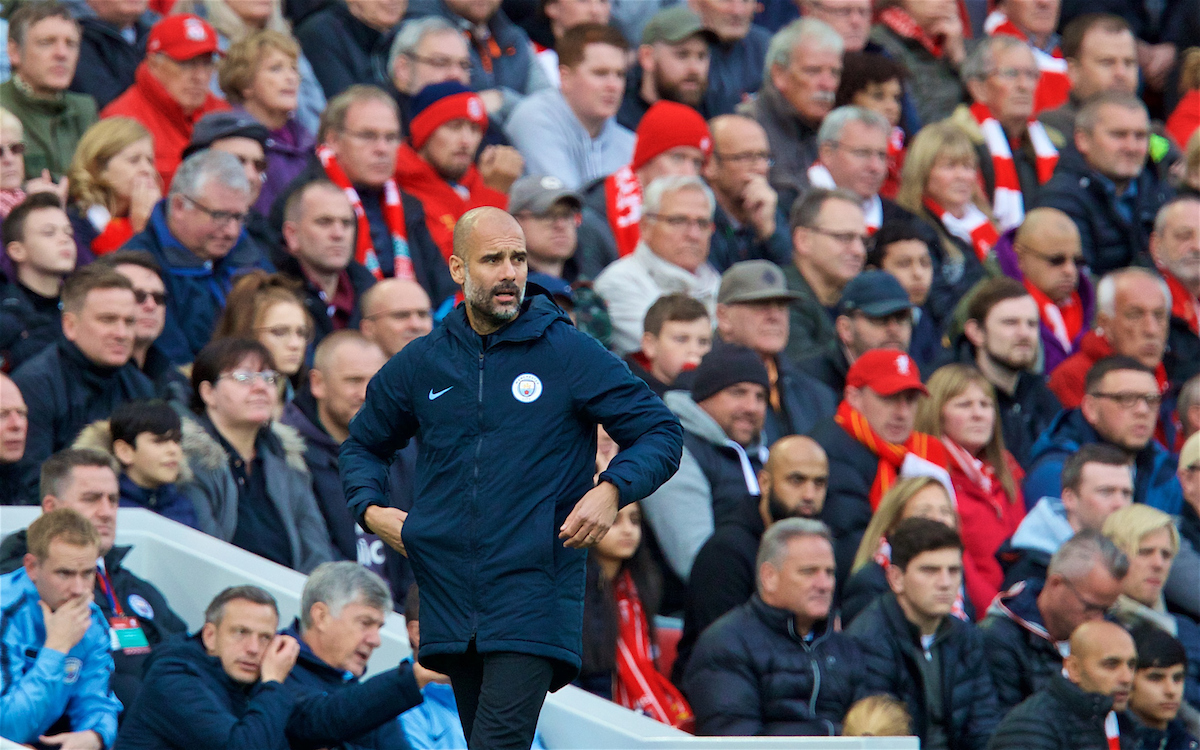 I expect both managers to honour the occasion by selecting their most physically robust midfields. For Pep that means De Bruyne, Gundogan and one of Rodri/Fernandinho. For Jürgen it means his Champions League-winning 'wall' of a midfield – Henderson, Wijnaldum, Fabinho.
Alex Oxlade-Chamberlain might make the cut as Klopp's wildcard. Chambo has scored four in his past three selections and is making a case for himself. Mo Salah still seems a touch out of sorts, slightly fighting with himself and, although he has to start, Klopp may want to augment him and the attack with another creative goalscoring threat.
Both managers and their men will say to themselves that this is a game in which there is no need to take unnecessary chances. The key will be to stay in with a shout of winning with a quarter to go. I can't see a huge desire by either side to try and force the issue and a needley, cagey, cliched clash of titans-style affair should be the order of the day.
You never know, though.
I'm of the view that Liverpool can and should try to win this league by Christmas. Klopp may be of the same mind. That entails a lack of patience and desire to go out now and find out how this all ends by attempting to bring everything forward.
Our moment has arrived, our time is now, and as John Maynard Keynes once noted: "In the future we're all dead."
Predicted 11: Alisson; Trent, Gomez, van Dijk, Robertson; Fabinho, Henderson, Wijnaldum; Salah, Firmino, Mane
"I hope Mane dives to win a penalty on Sunday…

"I hope he does the Suarez dive celebration in front of Guardiola." 😂

📱 Download our app here and watch today's Talking Reds in full 👉 https://t.co/v3xcfwjq7C pic.twitter.com/hq9hcuv80c

— The Anfield Wrap (@TheAnfieldWrap) November 7, 2019
Recent Posts:
[rpfc_recent_posts_from_category meta="true"]
Pics: David Rawcliffe-Propaganda Photo
Like The Anfield Wrap on Facebook