Y'ALL ready for this?
I'm not ready for this. I'm still in Villa Park, hugging strangers, dancing in the aisles and the concourses, giving it the wanker hand gestures to retreating home fans, belting out about us having conquered all manner of shit.
We all slept soundly on Saturday night into Sunday morning. Liverpool have now come from behind to win in five of their last six matches. In each fixture we have been made to suffer through a phase of anguish and doubt. It is as though the ghost of shit seasons past is taking us on a series of flights of fantasy to remind us, to keep us grounded, ever grateful.
I now get it. I'm going to stay humble, I promise. Well, only until the next late fightback and show of defiance from the team that never dies. Do your worst, ghost with the most.
So, onto Genk. They arrive at the best time, welcome guests. With all due respect to the Belgians, we needed some light relief.
I sound complacent. I'm being complacent, I haven't got the energy to put on a serious face for this game. It's a weird test. It is neither quite a 'free hit' domestic cup level of match, nor one befitting of the European Champions League and all of its prestige and promise.
Genk did well to hold Napoli to a draw in their home Luminus Arena a month or so ago. Liverpool were relatively comfortable 4-1 winners over Felice Mazzu's Belgian champions soon after though, and in being so, perhaps confirmed that the home draw had been Genk's outlier result rather than the 6-2 drubbing they'd received at Red Bull Salzburg's hands in September.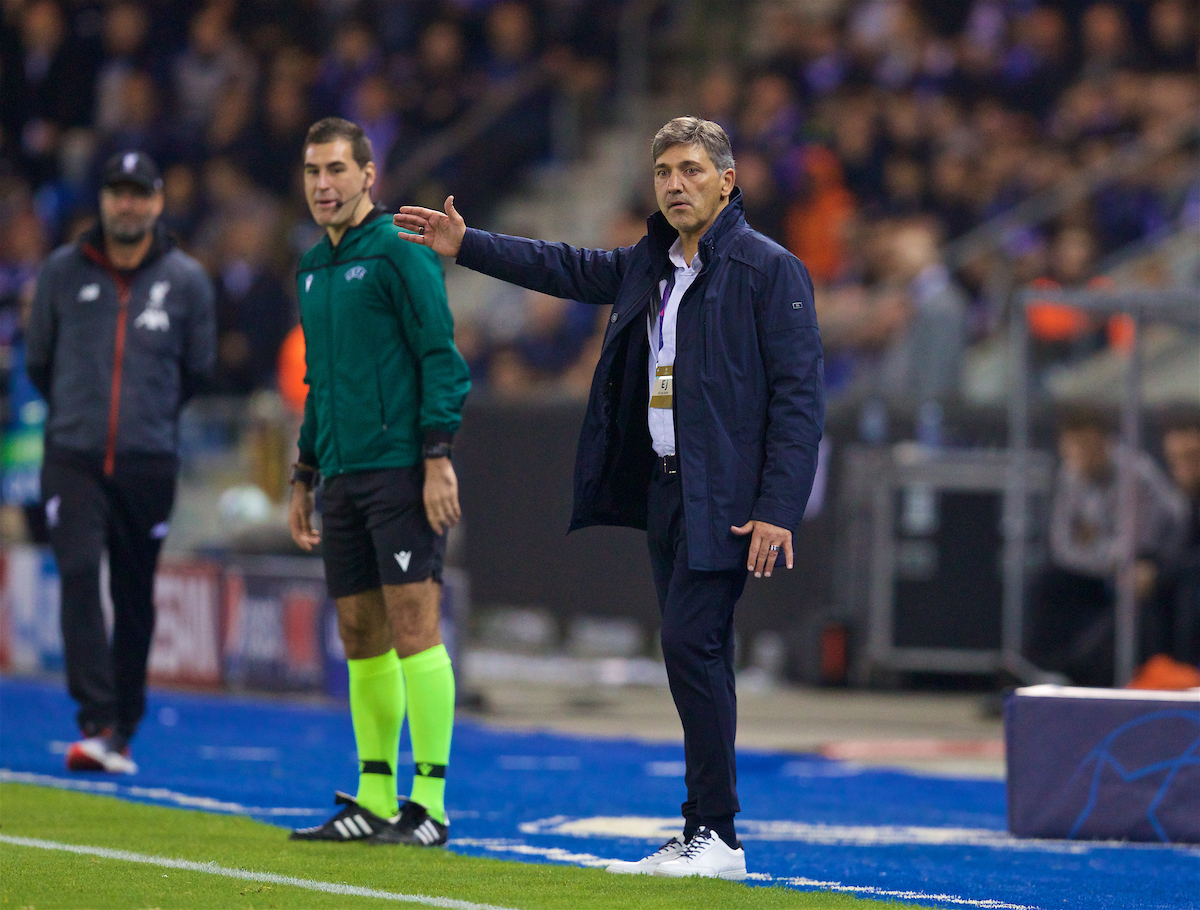 The main event of the coming week, for Liverpool, is the title race six pointer with Manchester City on Sunday. Genk are very much a sideshow but still one that requires attention.
Liverpool manager Jürgen Klopp must strike a balance between putting a team on the pitch that will not be compromised enough to give the Belgian's a whiff of opportunity and resting the main actors required to take down Manchester City.
Genk are currently eighth in one of Europe's weaker leagues. If they were in our Premier League they would surely be among its strugglers, but that's not enough reason for us to risk matching them up against our League Cup kids, however sparky they looked against Arsenal last week.
The dramatic late win at Villa Park on Sunday was another to be chalked down as 'one for the squad'. While there is a clear Liverpool first 11 these days – it's the one that won the European Cup in Madrid – there were players who saw little to no action in that final who are now regularly contributing significantly, albeit in varying doses.
Yesterday's man Adam Lallana is very much back front and centre, anchoring Liverpool midfield's when Fabinho has needed resting. Divock Origi will have felt he'd played his last game for Liverpool a year ago. Like Lallana, Origi is also 'back'. He scored that winner in Madrid, he scored a couple of worldies against Arsenal last week, and now he's his manager's first sub, at the very least.
In the 4-1 win in Belgium a fortnight ago, Naby Keita and Alex Oxlade-Chamberlain were also given chances to revive their careers. Neither disappointed and both went on to contribute, from the bench, at Villa on Saturday. I expect Klopp to select the pair again, and to recall Fabinho to anchor behind them, facilitating deserved rests for Wijnaldum and Henderson who will both surely start against City on Sunday.
At the back, Lovren could be reprieved and Joe Gomez given a chance to hone his sharpness and he continues to make progress after coming back from the injury that marred the majority of last season for him. Some pundits think Klopp may rest one of his full backs, and give James Milner a game. It wouldn't be the worst idea.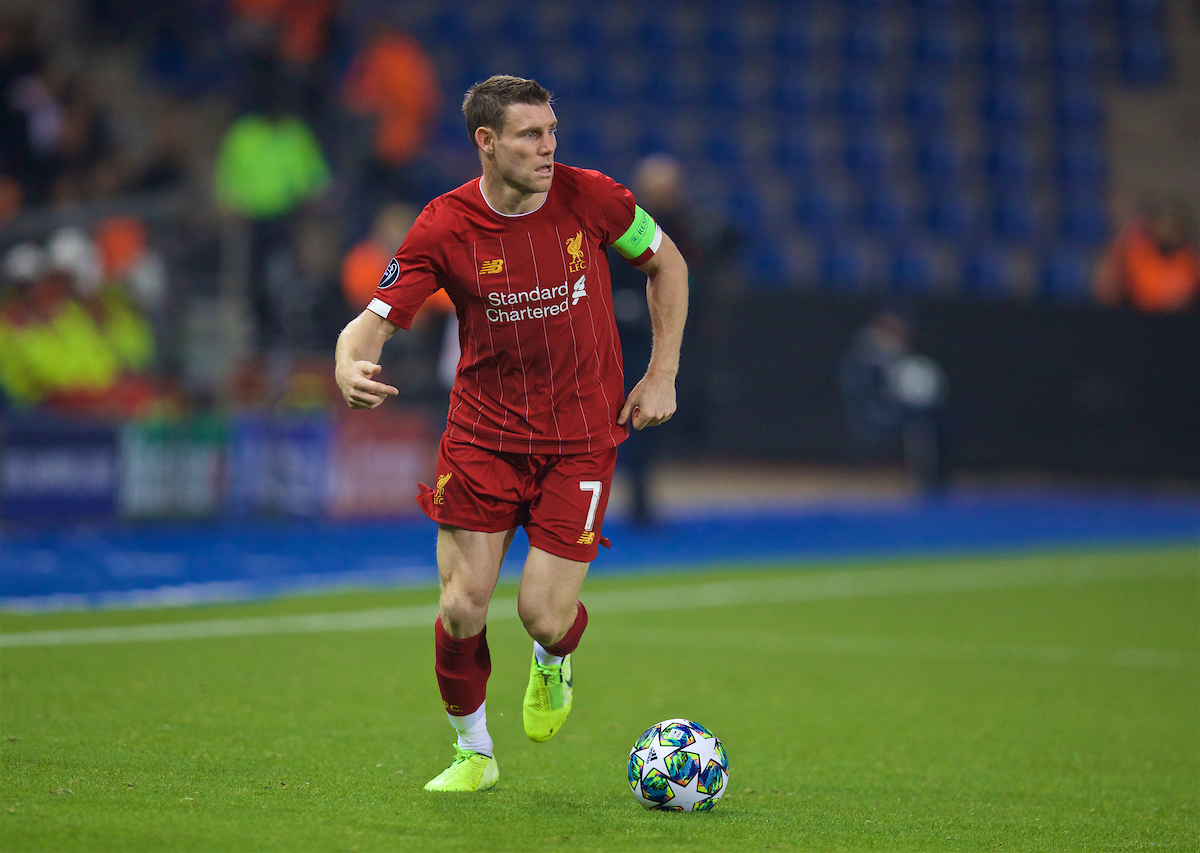 Much of the pre-match chatter around Liverpool's team selection will focus on Mo Salah. He barely trained last week due to a niggling ankle concern, and his lack of confidence in his body was evidenced by a subdued display at Aston Villa. Klopp hauled his star man off after about 70 minutes and there was no hint of protest from any quarter.
The player himself may pressure his manager to start him against Genk. Mo loves a goal and in theory, Genk could be obliging opponents. I think the manager will tell Mo he that he can't start this one, that he must get himself close to 100 per cent for the City game.
This is not to say that a cameo from the bench might not be on offer later in the evening. Either way, Salah will need to be patient, there are bigger fish to fry.
To be clear, Liverpool must beat Genk. We are the holders of this competition and we should be prepared to near die trying to retain it. Beating the Belgians would take us to the edge of qualification. A win puts Liverpool just one draw from two remaining fixtures away from getting through to the knockout phase.
As stated, the week's main objective remains beating Manchester City and in turn taking a stranglehold on the title race, but it's an aim that cannot exist in a vacuum. Liverpool Football Club still defines itself by its European heritage.
We spent 90 per cent of last season telling ourselves that it was the league or death. We survived and ultimately emerged triumphant because we remembered, before it was too late, who we really were.
Predicted 11: Alisson; Trent, Gomez, van Dijk, Milner; Fabinho, Keita, Chamberlain; Origi, Firmino, Mane
"Genk aren't mugs, they're in the Champions League for a reason…

"But you would expect a comfortable win for the Reds."

📱 Subscribe and listen to our latest 'Under The Lights' show, previewing Liverpool vs Genk 👉 https://t.co/TEMh9r97WH pic.twitter.com/ZrEMBJzUDl

— The Anfield Wrap (@TheAnfieldWrap) November 5, 2019
Recent Posts:
[rpfc_recent_posts_from_category meta="true"]
Pics: David Rawcliffe-Propaganda Photo
Like The Anfield Wrap on Facebook