I MEAN, fucking hell Reds.
Let's forget the match for a minute, though. The question on everyone's lips… Is their manager a Mod?
That is the question on everyone's lips. EVERYONE'S. Andrew Neil's opening question to that wig-sporting codpiece if he ever shows up. The fucking Modfather. The Queen last week after Andy had been on the BBC: "Lad, did they mention The Mod Potter at all?" Modhead.
Alisson: 5
Makes an easy save that would probably have had the last 10 of our keepers absolutely foxed when Dejan got sent the chippy by their lad. Gets caught in no man's land and handballs it for a laugh. Unlucky because they got in very easy off one ball over the top, but even so.
Trent: 8
What a ball in for the first. Slotted right down the middle of the 'corridor of absolutely certainly hitting Virgil's head and going in'. The greatest of the corridors. So good, in fact, he bounced down it again right away, left his car unlocked on purpose, quick nip down the corridor and back to it. Well in.
Virgil: 9
What can you say that hasn't already been said? I mean what would you say to him if you met him? I don't get starstruck very often.
Bumped into John Favreau in a boozer in L.A. once. Said to my mate, eh lad he looks like a fat John Favreau. Turns out it was John Favreau who was now fat. Either way, wasn't arsed.
Seen Pete Postlethwaite dressed as a tramp in the Philharmonic boozer. Said to me mate, eh lad he doesn't half look like Pete Postlethwaite dressed as a tramp. Hahaha. Turned out it was him, borrowed a Quantas airlines winter coat off someone to nip across from the Everyman in between acts for a quick bev. Either way I wasn't arsed.
But, I mean, Virgil. What would you say to Virgil? Where would you start? Probably something along the lines of "Alright Virg, What do you reckon? Mod or not? Mod isn't he?" Absolute Vespa, lad.
Two great goals but where was he when they got in for their goal? That's a genuine question not a critique.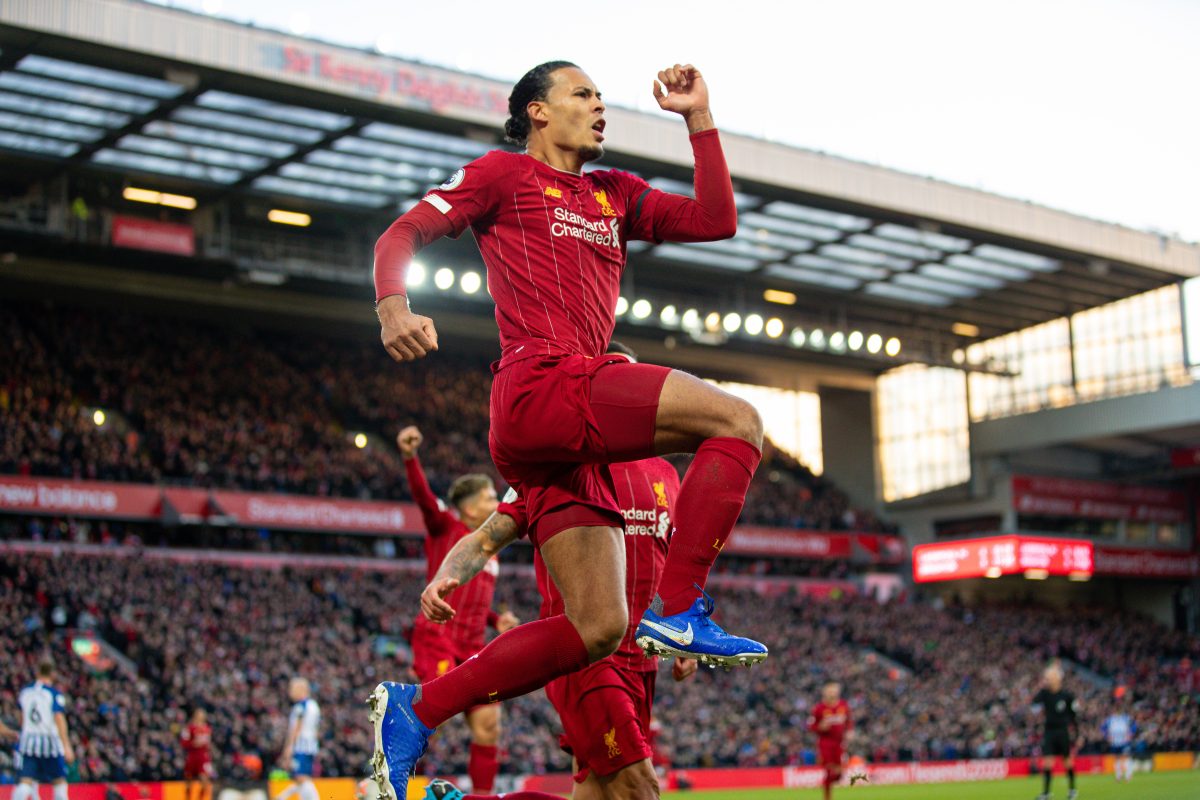 Degsi: 8
Defended well all game against a side who asked him loads of questions. Starting with: "Have you seen our manager, lad? Does he remind you of anyone? What car do you reckon he has got?" Nah lad, bike.
Dropped in behind Virgil well at times but I'm not sure Virg was too happy about it.
Robbo: 8
Tried a few big switches. Some came off and were spectacular, some went up in the air. One of them. Didn't stop snapping and gnawing away at everyone all game.
Henderson: 7
Before we start, I think we can all agree, without further ado, that he isn't as good as Fabinho in that role. But then, who the fucking hell is? Thought he played well. It's easy to forget that The Reds got a European cup final with him doing bits in the middle.
Gini: 7
Filled loads of space and was surrounded by their 15 tricky centre mids all game. Had A Town Called Malice jamming round his head all first half. Oooh yer.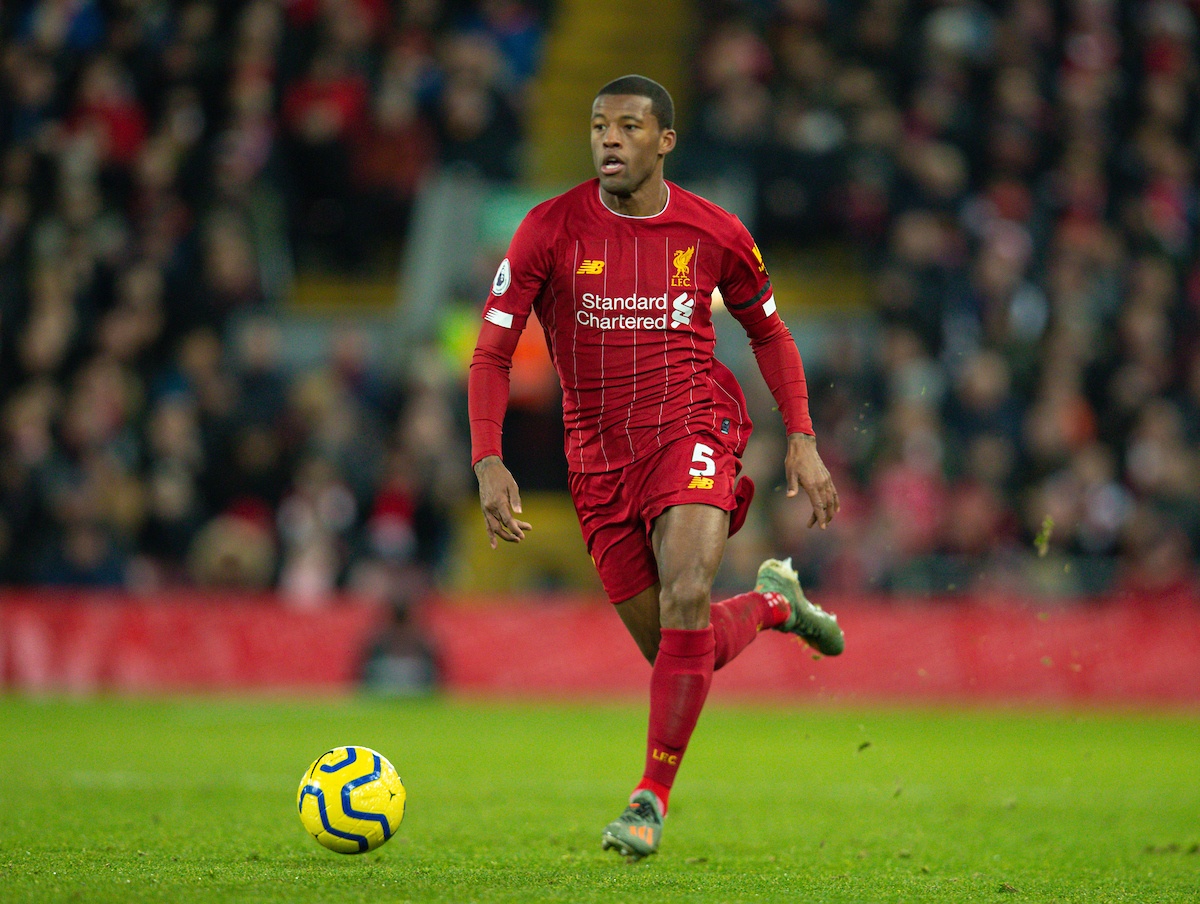 Oxlade Chamberlain: 7
Woeful decision making when he broke first five minutes with them scampering and our front three spread out in front of him waiting for a pass. Dolly daydreamed it, had a touch too many, and a consequently feeble shot.
Unlucky, though, with the lovely move at the end of the first half and the one midway through the second where he cut inside and just put it wide. Adds an attacking threat from the middle that the other centre mids don't have.
Sadio: 7
Going through a funny spell at the minute, Sadio. Trying to square everyone up and then beat them a bit too much and they are just waiting for it. Until, that said, he just does it anyway and roasts them.
Does really well first half a few times when one on one with the full back but didn't half give a few sloppy balls away. Probably saving himself for the Blueshite, in fairness, which we can all get on board with.
Mo Salah: 7
Not having much luck at the minute. Balls just getting intercepted when he would be in. Just overrunning things when he would otherwise be in. Great layoff for the Oxlade chance first half.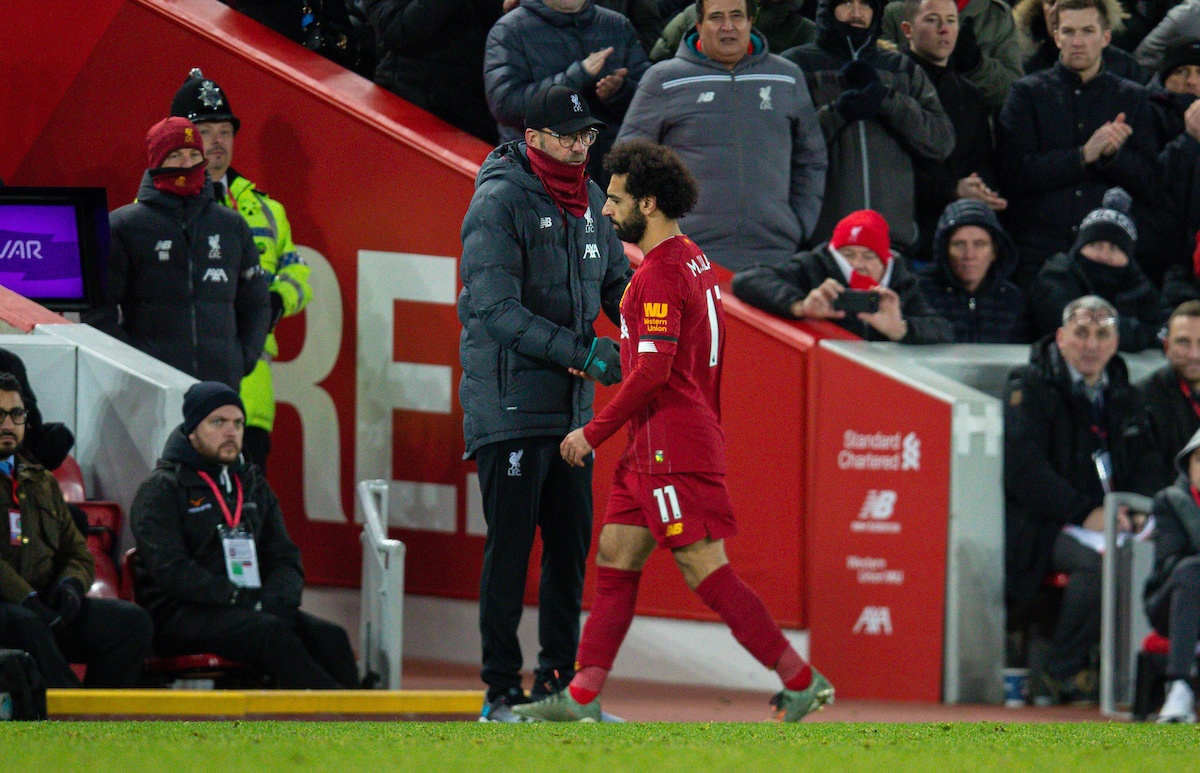 Firmino: 7
Unlucky with the chance Sadio set up first half. Keeper gets down and makes a great save. Was surrounded by a million fellas in the middle of the park.
SUBS
Adrian: 5
I can't decide if he has had hard lines and the referee was on a pure diddle, or he is shite. Or whether he was just frozen stiff and couldn't get the messages to his body quickly enough to move. Like that urban legend that if you catch a bee and lash it in the freezer you can tie a bit of string around its neck and take it for a walk, or a fly. That was basically him.
Just got off the freezer bench, was tethered to the post. Or possibly stuck. Like a lolly ice. Either way, makes a good save, stays on his line a bit, and then nearly lashes one in his own goal for a laugh. Headcase.
Div: 5
Legged it like the bee just before he got lashed in Adrian's fridge.
Lallana: 6
He was running with his back to goal, they had two lads hunting him down like wolves and Adrian was busy stitching his feet to the goalline. I could have cried when he headed it into his hands and Adrian had a little laugh.
"We're 11 points clear at top of the League, we look like we're pulling away from everyone… and we're crap." 😂

📱 Subscribe here for all of our reaction to Liverpool's 2-1 win over Brighton 👉 https://t.co/XZAK9veWt7 pic.twitter.com/ZB13Ur5Vb9

— The Anfield Wrap (@TheAnfieldWrap) November 30, 2019
Recent Posts:
[rpfc_recent_posts_from_category meta="true"]
Pics: David Rawcliffe-Propaganda Photo
Like The Anfield Wrap on Facebook