THE run in starts here.
Just 25 games to go. We've built the foundations of a title-winning season, now let's go and complete the thing.
Here's a bold prediction – if Liverpool win their next four in the league they will be champions. Which makes Brighton at home, the first up in this stretch, the most important game in our modern history. See where I'm going? Now you're excited.
Beating Manchester City at Anfield was potentially epoch defining. It established the nine-point lead we are presently lording over them, and set us up for a five-game schedule that commenced with the trip to Crystal Palace last week and concludes with the home game against Watford.
On paper, Palace at Selhurst Park, looked the toughest nut of the five to crack. The spectacle itself was no fiesta of football, but The Reds took all the points and set up this mouthwatering stretch of four games against lowly Premier League lights. Three of these clashes are at Anfield.
While Liverpool play four times, Man City play five games, three away and two at home. The homes are against Manchester United and Leicester. Maximum points cannot be taken for granted.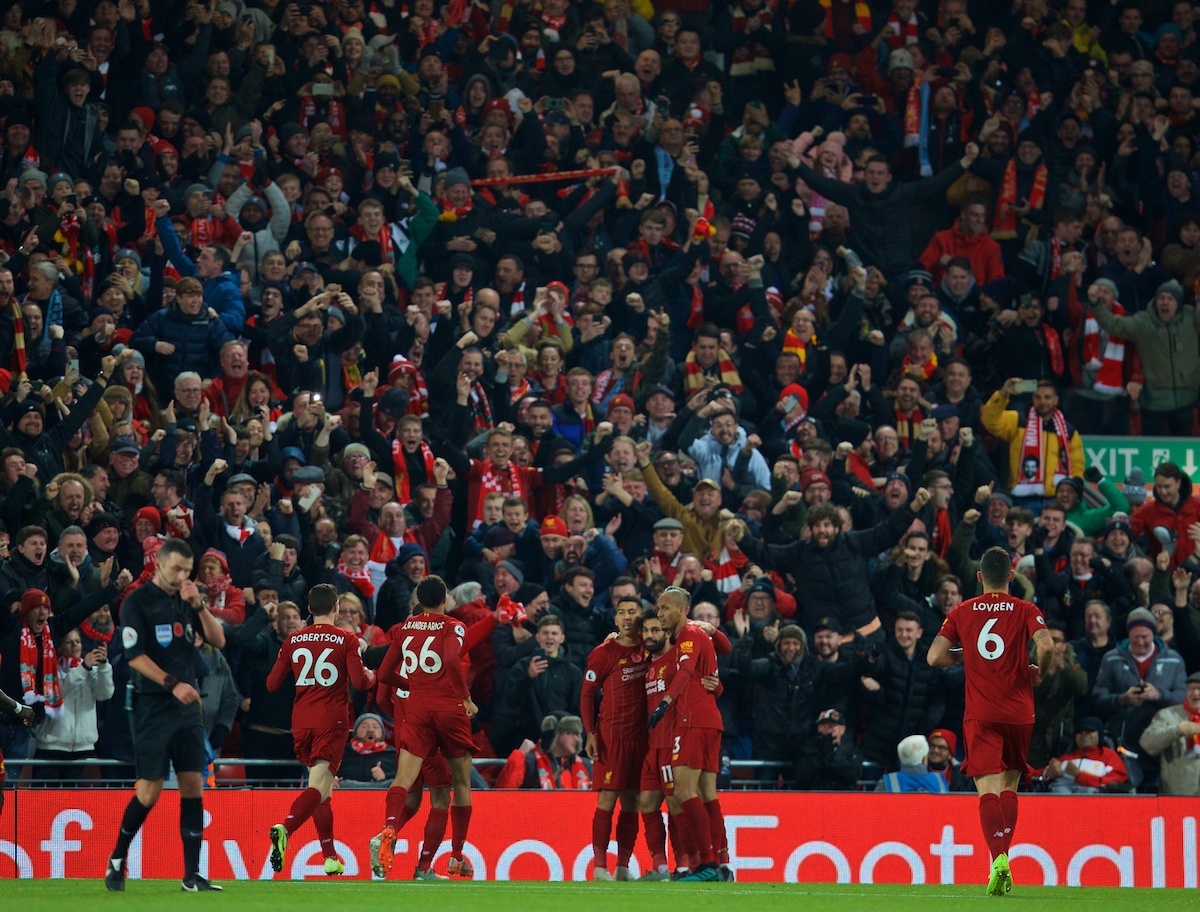 City travel to Newcastle, Burnley and Arsenal and there's a chance they slip up in one of those. Every which way you look at our rivals' respective fixtures, it looks like there's a serious chance of Liverpool reaching Christmas with that nine-point lead extended, with a game in hand to boot.
I think The Reds could get the other side of Watford with an 11-point lead, if they win four from their quartet. Should that happen, the odds of a City title would be, in bookies terms, down around the 15 per cent mark.
Pre Brighton, we each have 25 games left to play. I've studied the form, and City's best 25-match run over their past two seasons (seasons in which they have been – in points terms – the greatest league-winning side in the history of the English game) has seen them win 22, draw two, and lose one.
That's probably the greatest sequence of results by any team in England's top division ever. If they can replicate their own majesty, and boy that's a tall tall order, then they'll finish this season on 96 points.
To get 97 points (their total last season) and pip City, Liverpool would therefore need 60 points from 75 on offer. The Reds could afford to drop 15 more points. They could, in effect, fail to win seven games.
Liverpool have a 92 per cent win rate this season. That win rate could fall to just 72 per cent and Liverpool would still hit 97 points. A target, let's remember, that would only be set if City match the greatest 25-game sequence of results in history.
The reality is that, if Liverpool win their next four and extend their lead on City, whatever City then decided to bring, would all be too little too late. In this scenario, Klopp's side would have 21 left to play but with the luxury of knowing they could very likely afford to fail to win a third of remaining games, without being touchable.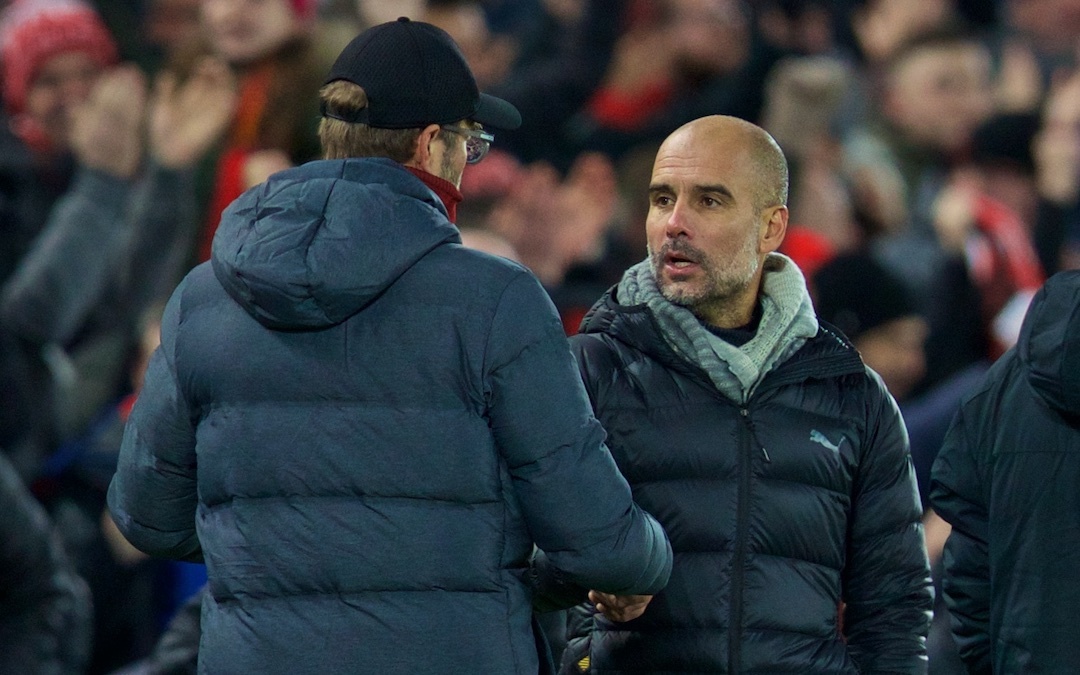 Brighton then. The big one. The start of the next phase of the journey.
A fly of sorts in our ointment is that, whisper it, Liverpool aren't playing particularly well at the moment. It has been a while since any of us have felt comfortable during a game. We don't so much as owe someone a thrashing as kind of need to deliver one for our own wellbeing.
Enter Brighton. A strange team, a resilient team, led by new man Graham Potter. They're mid table, have four wins and six defeats in their opening 13 games, and aren't a bad side. Current form is patchy – recent defeats to Man United, Chelsea, Villa and Leicester countered by wins over Everton, Norwich and Tottenham.
There's an air of complacency among fans about the prospects of Liverpool taking down Potter's side, but Jürgen Klopp will warn his charges that, when in the mood, Brighton know how to defend and defend with focus and concentration.
Witness Liverpool's two narrow (1-0) wins over Chris Hughton's team last campaign. In truth, Klopp would take another 1-0 right now.
I'm expecting Liverpool team changes. Klopp doesn't like to overburden legs that have only very recently seen action. Napoli on Wednesday night was just 67 hours prior to Brighton's impending arrival at Anfield. Jürgen Klopp, therefore, may value freshness over form even.
With Fabinho both suspended and injured at least one midfield change is demanded. I'm going to punt that Klopp will drop Gini Wijnaldum back into the vacated number six position, and give Naby Keita a recall in Milner's place, alongside Jordan Henderson.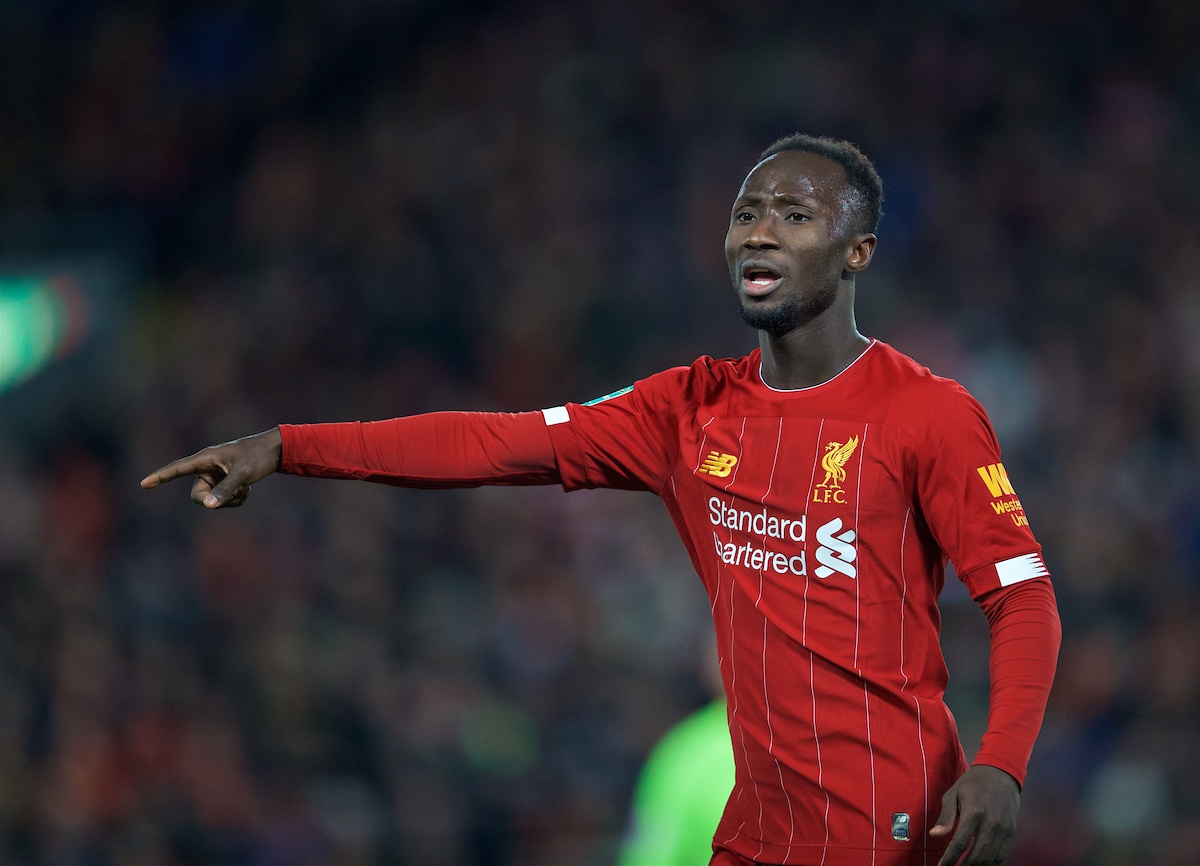 That is if Keita has trained encouragingly enough after being omitted due to illness in the week. If Keita isn't deemed ready then Oxlade-Chamberlain may earn his second successive league start.
In defence and attack, don't expect Klopp to be taking undue risks, and his main men should all play, although the manager will consider resting Robertson and Lovren for next Wednesday's derby. If he does that, Milner will come in at left back and Joe Gomez will partner big Virgil.
The weather forecast is that it will be a nice sunny freezing cold winter's day. The sort where keeper's have to wear caps to avoid the sun's glare.
Hopefully The Reds are in the mood to blind and dazzle. It's been a while since we've seen the boys really cut loose.
Now would be just on cue, lads. Four games from greatness beckons.
Predicted 11: Alisson; Trent, Lovren, van Dijk, Robertson; Wijnaldum, Henderson, Keita; Salah, Firmino, Mane
Recent Posts:
[rpfc_recent_posts_from_category meta="true"]
Pics: David Rawcliffe-Propaganda Photo
Like The Anfield Wrap on Facebook