WELL that was, all in all, a bit fucking boring.
The calm before the storm.
Say what you want about not looking forward to Sunday's game but everyone in that ground, their squad aside, had absolutely two eyes on City.
Cracking result and decent enough performance considering.
Alisson: 7
Was worried about his legs midway through the first half, thinking he must be cold. Kept wanting him to do some warming up when he didn't have the ball in case he was called into it out of the blue and snapped his banjo.
Would like him to wear some Under Armour next time. Can someone ask him?
Good save second half when The Reds knocked off.
Trent: 8
Looks so composed as a footballer these days. Like he knows he can do almost anything.
Joey Gomez: 7
Did alright, Joe. He's playing like he is our fourth-choice centre half at the minute. That's not necessarily a criticism, just feels like a bit of a shame, a step backwards, from last year's pre-injury form. Maybe trying a bit too hard at times, looks to be getting too tight to his man at times, then at others knocks off a bit.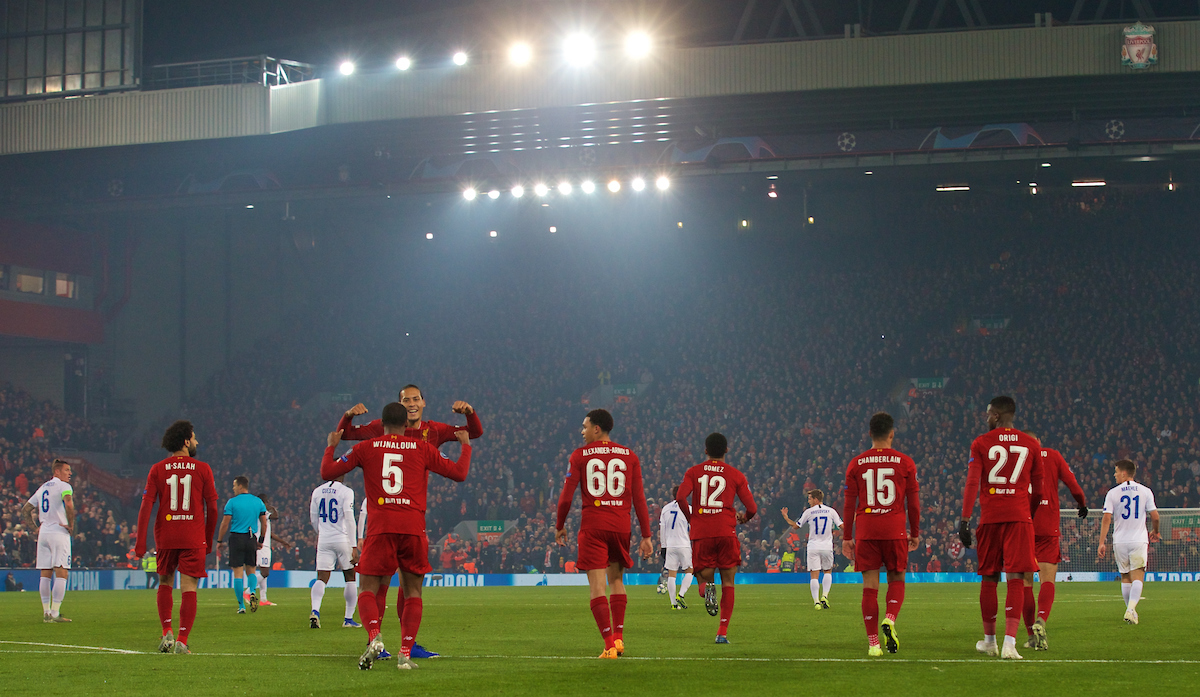 Virgil: 8
Watched it in The Kop tonight, as the Gazprom lads were lauding it in my normal spec. It's funny how different the experience of watching the game is from higher up. You get to see just how good these Liverpool players are, both individually and as a unit.
A few times their tricky lad upfront made a few cracking runs, thought he was in, Virgil just pops up in front of him waiting for the ball. Almost sat down with a mac on and a paper, having a little cortado… "Ah, it's about time you showed up."
Milner: 8
I watched The Revenant last night. Fucking hell lad, he has a tough trot, doesn't he? Gets 50 shades of shite knocked out of him by that bear – head on it like fucking Harry Maguire – then kills the fucker before its 20-ton body lands on his grid.
Survives a crushed skull, broken back, getting gutted like a fucking mackerel to the point that he has a drink of water and it pours out of his throat, then ghosties a horse off a cliff, lands in a snowstorm at the bottom, gets bollocko, hollows the horse out and get his head down till the storm fucks off.
I'm saying he's Milner's Grandad. Got a loft full of pelts there, saving them for when he packs in.
Did well.
Gini: 8
No clue what happened with that first goal, but let's say he deserves some credit for it. Attacked really well today, unlucky not to set up and score a few with some lovely interplay with Salah and Chambo.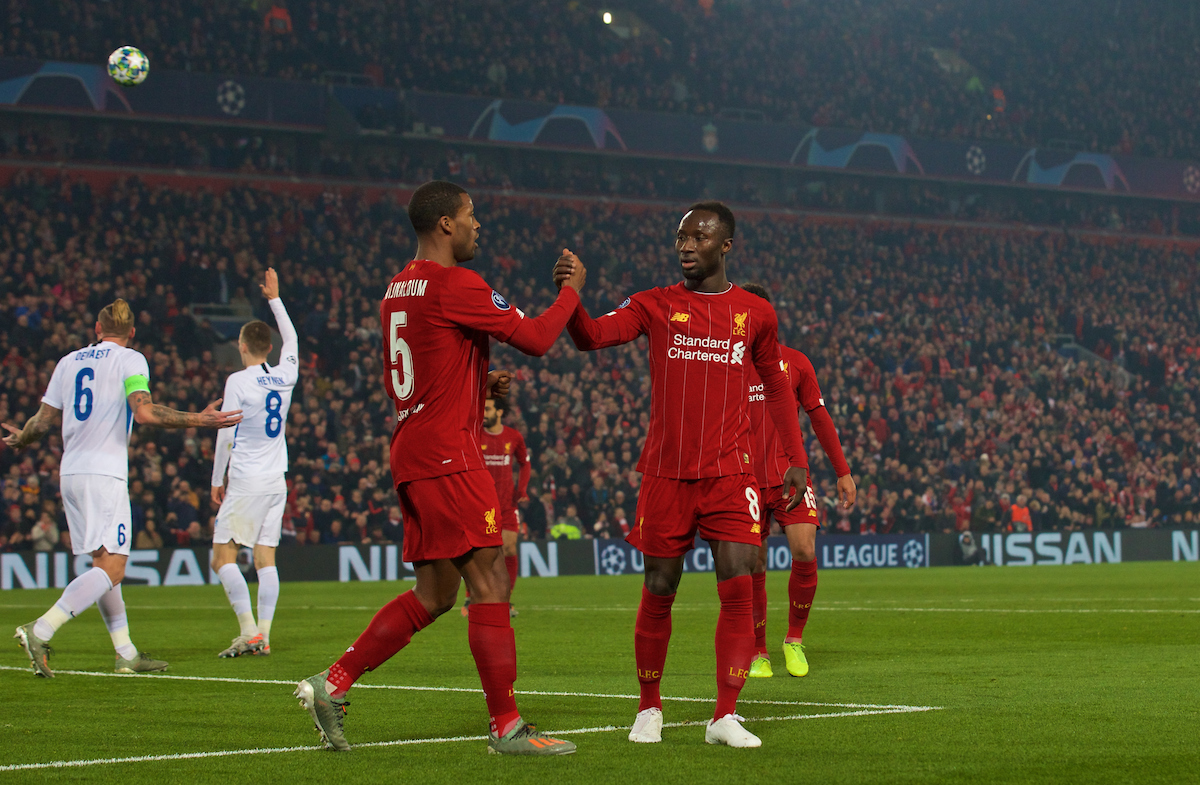 Fabinho: 7
Did alright, but looked a bit like he would have done if he had played last Sunday, didn't really want to make a tackle.
Naby: 7
He's a funny player. Keeps the ball moving brilliantly and has got an unbelievable ability to take players out of the game with that sort of half feint thing he does. Always feel like he could give you more. All that said, he fucking can't run. Like biomechanically, or whatever, and literally.
Need to have a look at that. Maybe get him some new trabs.
Alex Oxlade-Chamberlain: 8
New position tonight. Sort of false nine/eight-and-a-half which suited him, really. Allowed Div to cut in first half and him to drop off and pick the ball up deep, which is what he is good at, and removed the need for him to have to do any horrible stuff that the midfield role requires. Linked up well all game with Mo and the lads around him and took his goal really well.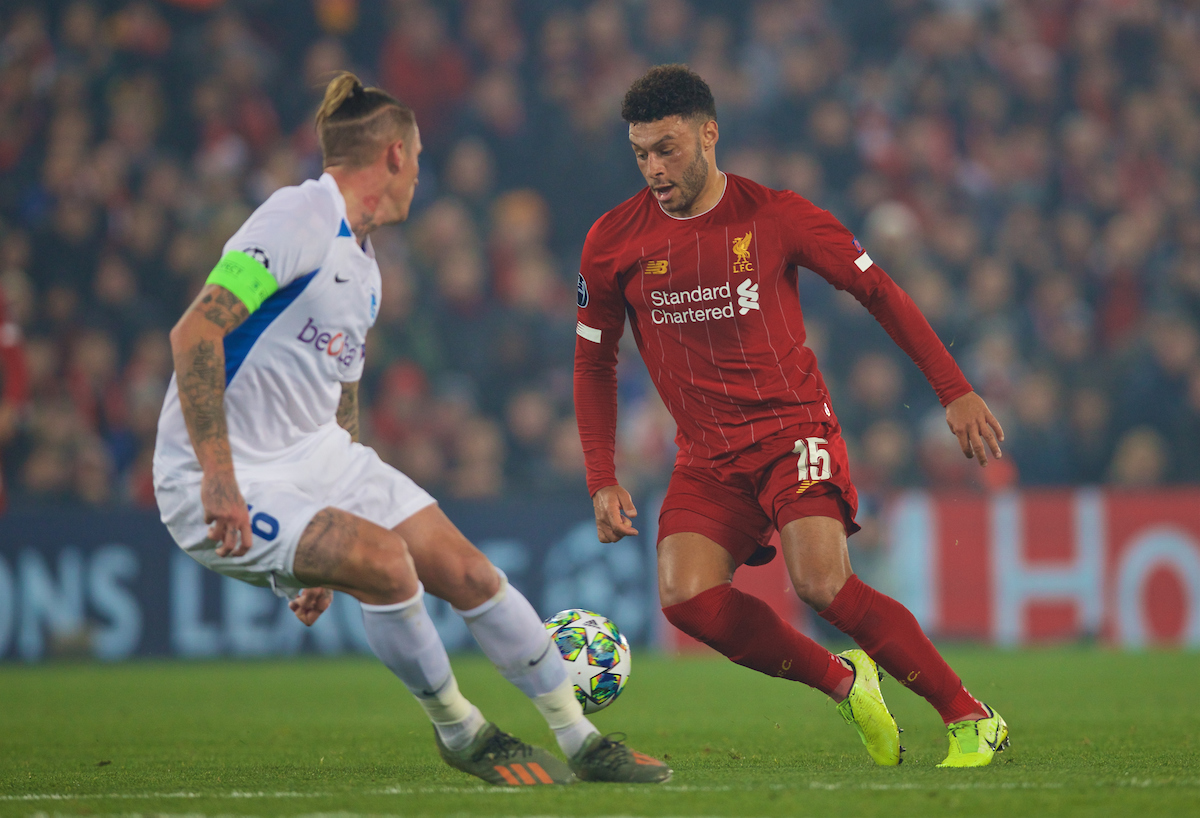 Mo: 6
Struggled tonight, Mo. Worked hard and never stopped, but he could have played for a month and wouldn't have scored. Hopefully saving himself to slot three on Sunday before pulling Guardiola's cardigan over his head and volleying him all over L4.
Div: 6
Loads of mad stepovers tonight from Div. Hard to tell from where I was, but I reckon he should score the one first half. Chews the ball now and again. Well better as a sub when everyone else is goosed.
SUBS
Sadio:
Come on and looked like he had thought he wasn't going to. Maybe had his tea too late to kick off.
Robbo:
Come on for a bit.
Firmino:
Come on with a massive big grin on, ran up to Fabinho and told him a joke and then the game finished.
"Liverpool just got the job done tonight.

"Now all eyes are on Sunday."

📱 Subscribe for all of our reaction to the Reds' 2-1 win over Genk 👉 https://t.co/XZAK9veWt7 pic.twitter.com/ecjz3ltD9F

— The Anfield Wrap (@TheAnfieldWrap) November 5, 2019
Recent Posts:
[rpfc_recent_posts_from_category meta="true"]
Pics: David Rawcliffe-Propaganda Photo
Like The Anfield Wrap on Facebook