HORRIBLE.
Absolutely horrible fixture. No good comes of it.
I can list the wins on one hand I think for the majority of my adult life. I would need an hour to list the woes. The fucking last-minute defeats. The man getting sent before a pasting, the centre halves with fucking big overbites twatting then in the top bin for a laugh. The endless shite refs. That fucking Ferguson smile.
The leading 1-0 in the cup and them equalising and my auld fella trying to kick our gas fire's head in. The leading 1-0 in the cup and them equalising and then scoring the winner two minutes later and my auld fella moving it up a stage to trying to kick the patio door in like he was trying to escape bedlam.
The routine defeats. The losing by a goal with 10 to go and not even getting a shot off. The Rodgers last season one where Skrtel should have twatted Martial instead of backing off, laying his shirt in a puddle for him to Waltz it into the bottom corner. The Martin Tyler is that excited he is commentating in a shirt, tie and just his undies ones.
That was nearly getting added to the desperate wound pile. It's name was the VAR one. Nonsense.
The Reds were dogshite against a really shite side. Like Allardyce's Bolton.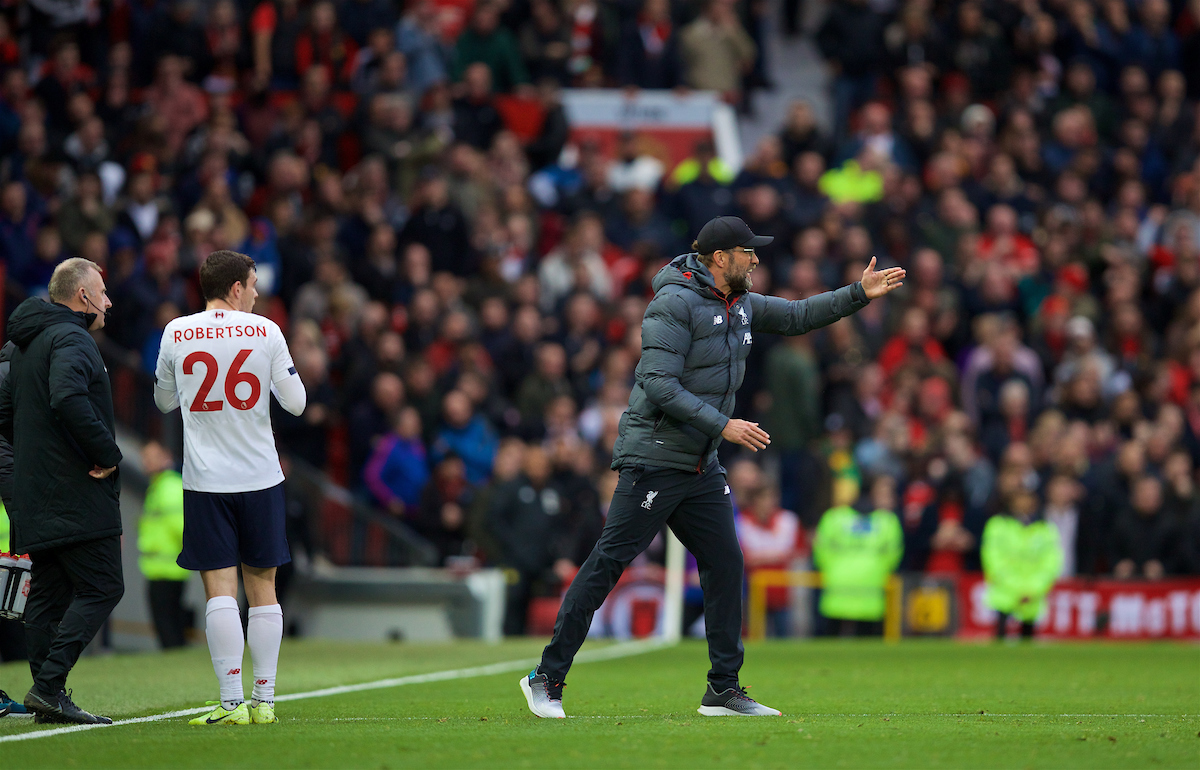 Alisson: 7
Had nothing to do. Passed it well, couldn't really do much for their goal. I mean I don't want to go on about it but you know, this robot shit is a nonsense. He boots him in the calf.
Family Fortunes style, if we asked a hundred people if he booted him in the calf, you are getting a top answer of at least 87. Seven said no, the other six were demented or off their chops.
Trent: 4
Was desperate. Couldn't pass it five yards. Kept lashing it in the box, kept giving it away.
Joel: 5
New five-year contract, one of the clauses was to be dogshite. Couldn't pass it five yards. Gets made a show of for their goal. It's great movement but fucking hell.
Virgil: 5
Shite. Couldn't pass it five yards. First time ever I would have liked to have given him a fucking crack at half time. Maybe rubbed chilli on his face to wake him the fuck up.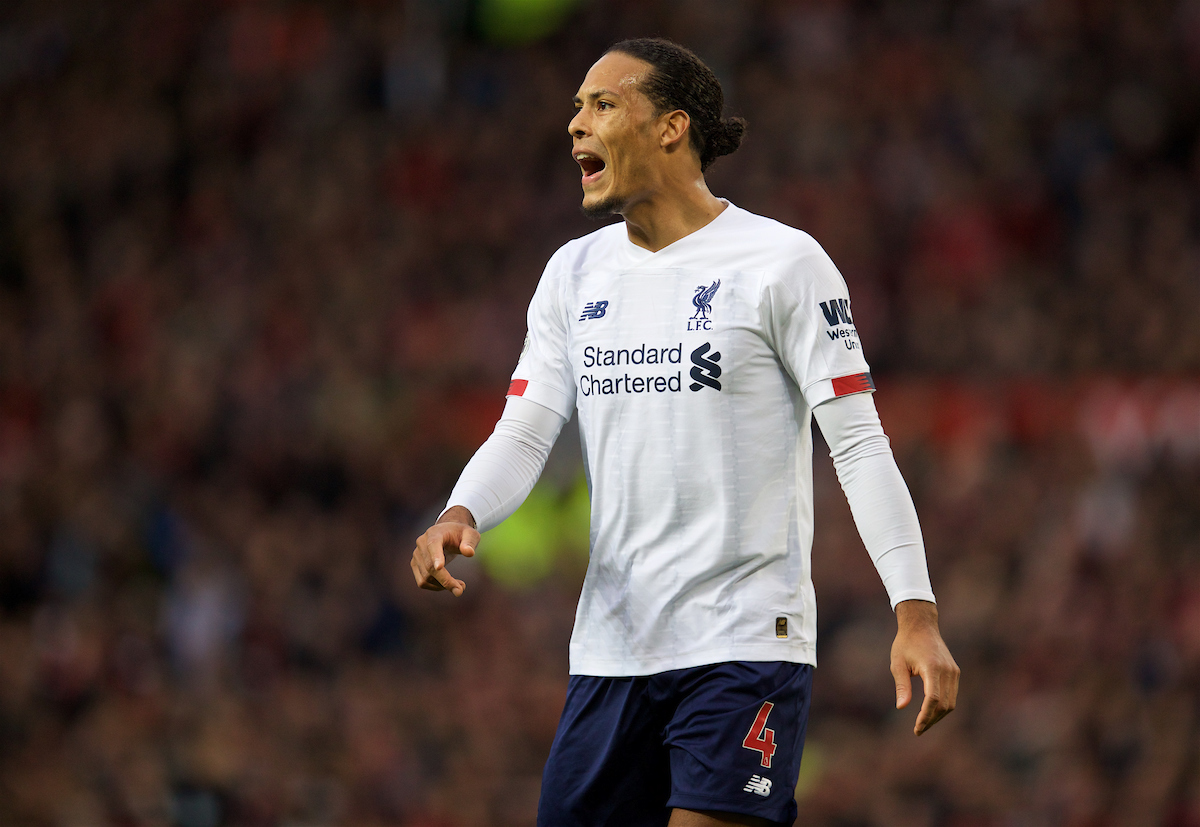 Robbo: 5
Was just as desperate as Trent except he sets the winner up. Awful like the rest of them. Kept going, that's the only positive.
Henderson: 4
Was shite. Couldn't get in the game. Couldn't pass it forward. Couldn't defend. Was rightly dragged. It was a toss up between him and Firmino mind you, in a race to the bottom.
Fabinho: 5
Was absolutely ghosting his head off, Derek Acorah style until the last 10 minutes. Maybe that was because he had some legs, movement around him, but even still. Couldn't pass it five yards.
Gini: 7
The only one who wanted to play first half. Every other cunt was taking the easy option, Gini was trying to roll his man, get The Reds going. On his own.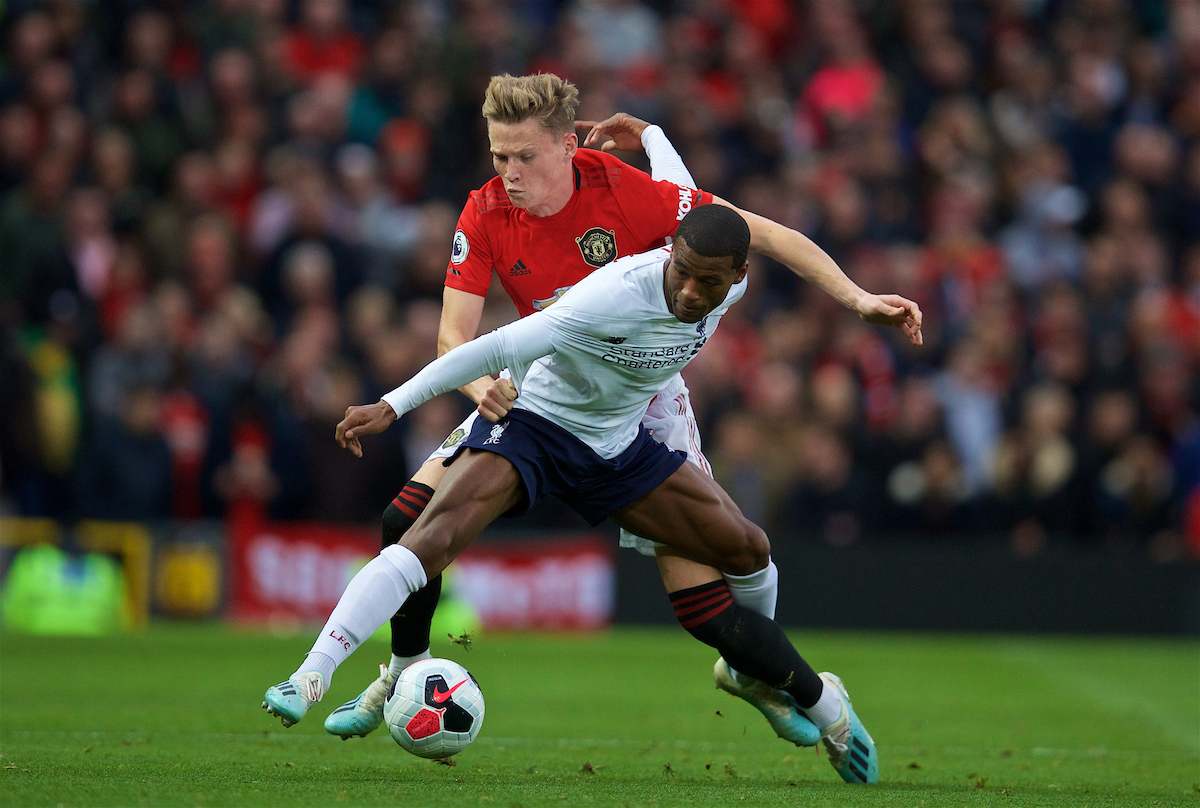 Sadio: 6
Unlucky for the handball, but ultimately shite. Much less than the sum of his parts when one of them three wonderful fuckers is missing.
Firmino: 5
Couldn't get in it. Probably because our full backs kept twatting it at Maguire's forcefield head instead of trying to pass the cunt. Should do better with the chance first half.
Divock: 5
He's great when he comes on with space in front of him and tired legs all around him. Is shite in every other turn of events. That said, he should have had a foul there, fucking Atkinson, the new David Ellery.
SUBS
Lallana: 7
Came on, did alright, I called him every cunt under the sun, scored the equaliser. Better than Dalglish.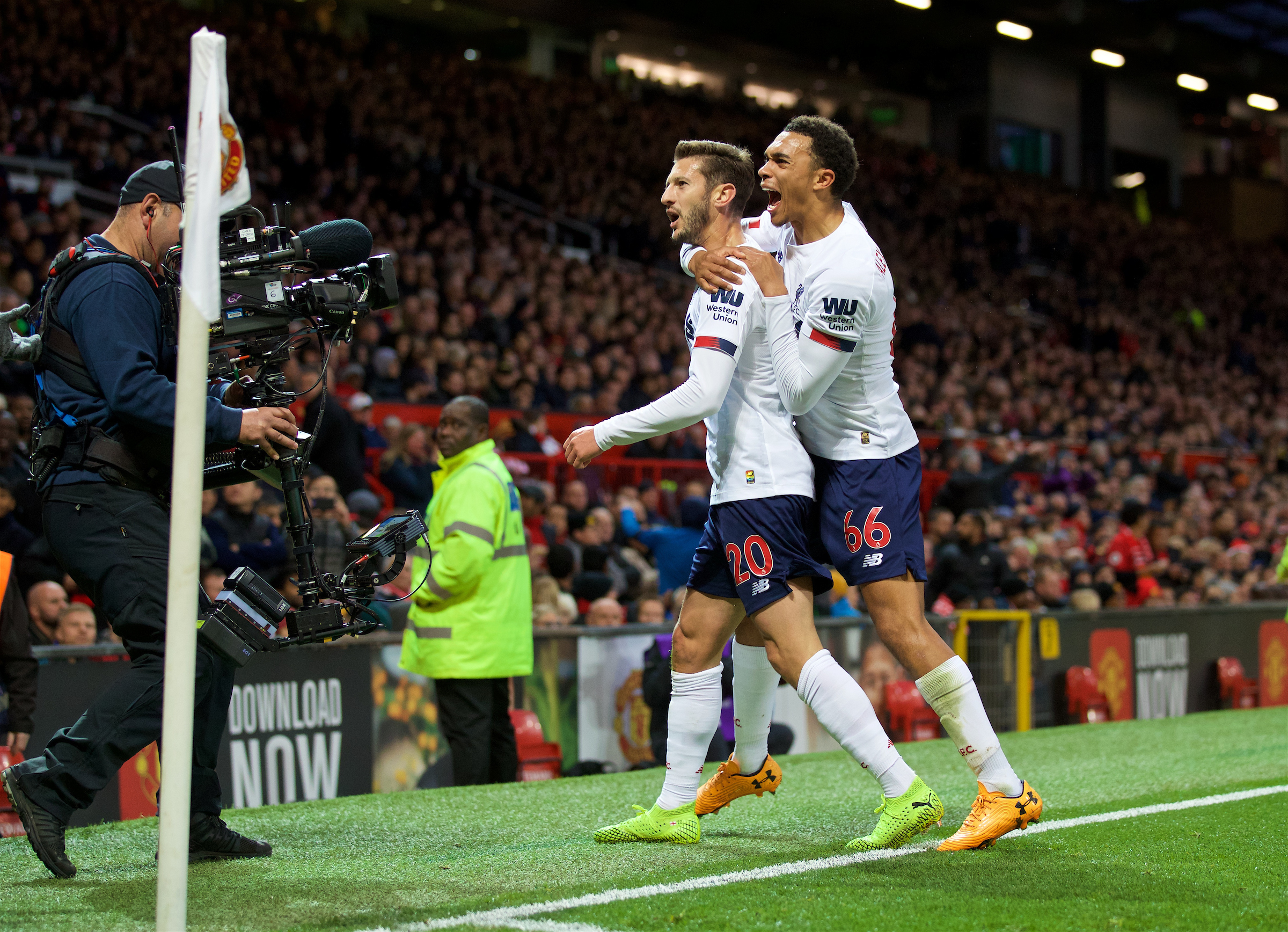 Naby: 7
Got The Reds playing. Passed it forwards. Considered his pass, didn't just do the obvious. Needs to start playing.
Oxo: 6
Got The Reds going forward. As opposed to kicking it away from their goal.
"Liverpool were crap and the referee was worse… I'm happy to get out with a point."

📱 Subscribe for all our immediate reaction, live from Old Trafford, as the Reds stay top 👉 https://t.co/XZAK9veWt7 pic.twitter.com/u6TVHj092C

— The Anfield Wrap (@TheAnfieldWrap) October 20, 2019
Recent Posts:
[rpfc_recent_posts_from_category meta="true"]
Pics: David Rawcliffe-Propaganda Photo
Like The Anfield Wrap on Facebook