NOTHING quite like a "hard to gauge" European challenge.
Salzburg are an unknown quantity. They could be mustard and yet equally they might be a bit shite. The mystery is part of the fun and feels comfortingly old school.
Back in the glory years, when our first four European cups were gathered up, we generally had no real idea as to how good prospective European opponents were. Sure you could look at league tables for clues, but then the quality of foreign leagues was hugely unclear. Legend was everything.
If Liverpool drew a team from Eastern Europe they'd all be generalised as "a crack outfit". The assumption was that they'd be drilled, military-like, motivated, dour but dangerous. Like Communists.
The Austrians and the lesser-known German teams were similarly characterised. Lumped in with the sides from behind the "Iron Curtain" because, well, they were pretty geographically close to them. More or less Communists.
Salzburg are an interesting club. One of Red Bull's roster of football teams come brand reinforcement vehicles. They seem to have a bold scouting culture that has paid some dividends. Our boys, Sadio Mane and Naby Keita, are ex Salzburgers and they're both very good.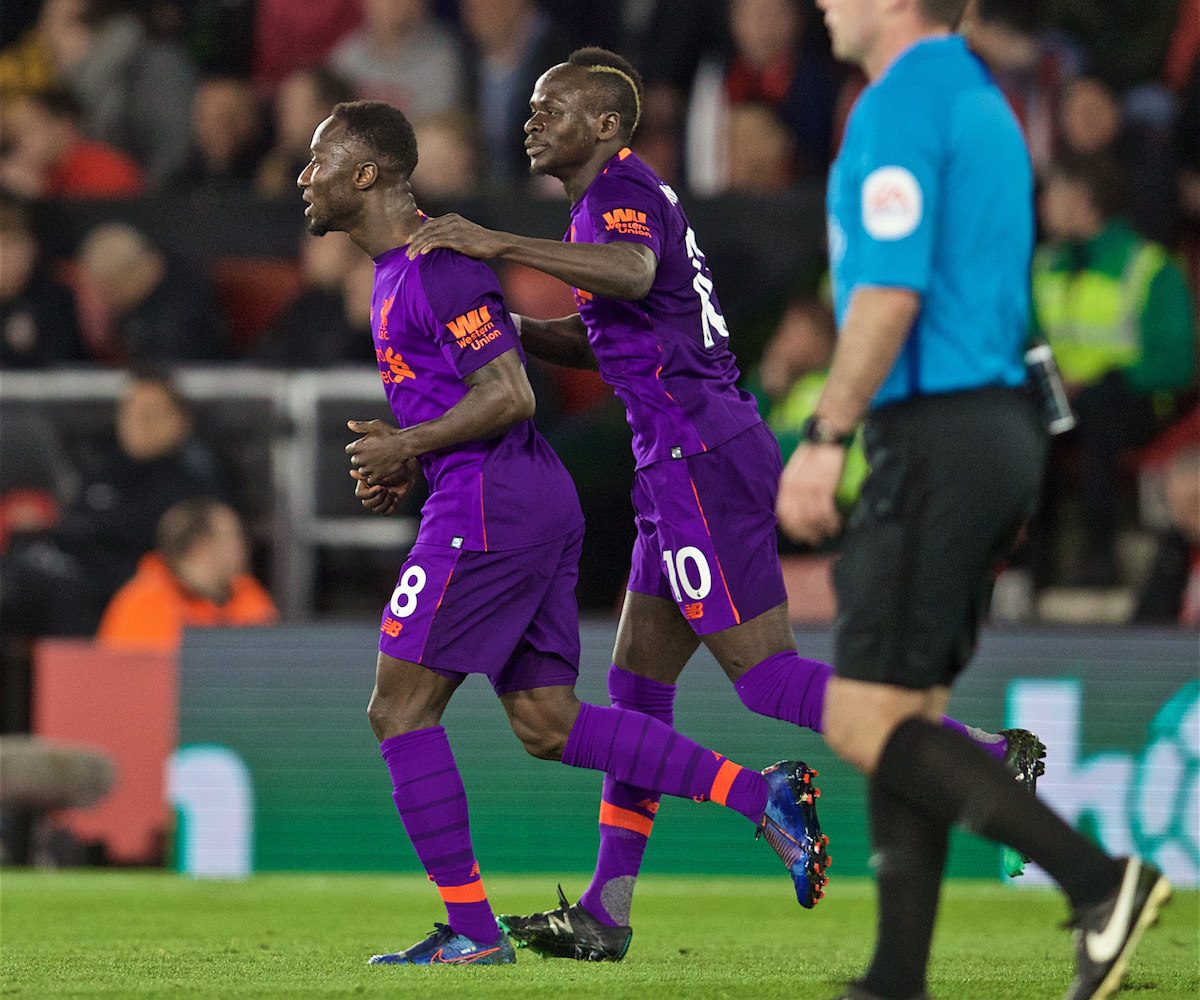 They are a team, at least within their own context, very much in form. Eight wins in nine Austrian Bundesliga games this season. Scoring shit loads of goals.
They showcased this propensity in their first Champions League game of this campaign, thrashing Belgians Genk 6-2. They are being characterised as "a bit crazy" but it's a retro, lazy bit of labelling. They're not crazy, they're just good.
They're not as good as Liverpool, mind, but they are a threat to our ambitions. Bookies odds are my go-to when I need reassuring. I'm seeing 5-1 against for the draw at Anfield and around 8-1 for a Salzburg win, so it's safe to say that those in the know don't ultimately fancy them.
They are the sort of challenge a very good focused Liverpool team should dismiss. Should. If Liverpool are in any way complacent then things could be dramatically different. The bookies confidence in The Reds perhaps reflects the fact that Jürgen Klopp's Liverpool are very rarely complacent.
Liverpool can lose rhythm and sharpness from time to time but are almost never found lacking for mindset. In Sheffield, at the weekend, fluency was an issue, but strength of will saw them through.
This week's matches are tumbling on top of each other, with Leicester next up at Anfield around 60 hours after Salzburg's visit. Klopp needs to be careful now. Recovery times for his biggest players are becoming scarcer. After Leicester there's another international break and this time, only Mo Salah is likely to be excused service.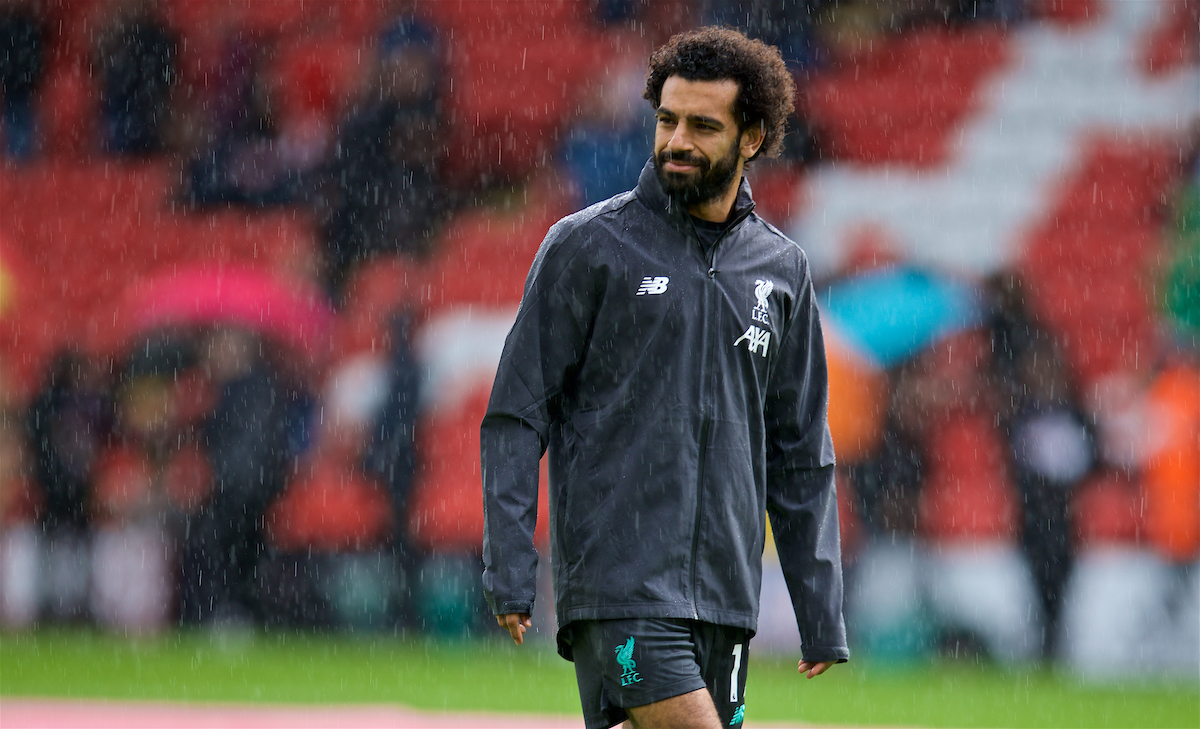 Leicester is the bigger of these two forthcoming Anfield games, so if changes are to be made, they will be for Salzburg's visit. Champing at the bit for starts will be Joe Gomez, James Milner, Alex Oxlade-Chamberlain, and fit again duo Naby Keita and Divock Origi. Klopp could be bold and bring in up to four of these five. I wouldn't bet against it.
Gomez will replace the absent Joel Matip. James Milner could deputise for Andy Robertson. Keita or Chamberlain might come in for any one of the established midfield three. Divock Origi looked surprisingly sharp off the bench on Saturday and could tempt his manager to rest one of Mane or Firmino.
Or, of course, Kloppo could say "fuck it" and just ask his current A team to soldier on and favour rhythm and continuity over freshness. Either way the three points, if not 100 per cent essential, are certainly much needed.
If Liverpool went into matchday three of this season's group stage without a win then nerves would be beginning to jangle. It shouldn't happen, though.
These Reds are rolling back years and all comers these days.
Predicted 11: Adrian; Trent, Gomez, van Dijk, Milner; Fabinho, Henderson, Keita; Salah, Origi, Mane
Recent Posts:
[rpfc_recent_posts_from_category meta="true"]
Pics: David Rawcliffe-Propaganda Photo
Like The Anfield Wrap on Facebook