THERE was a deja vu element to Wednesday night's partial "collapse" against Salzburg.
A Liverpool team surrendering a big lead felt very 2017-18. Those were exciting times. Liverpool played some sensational football that season, but on certain days sure knew how to ship goals too.
Readily to mind were the two games against Sevilla in the autumn of 2017, and the double header against Roma in the Champions League semi final of 2018. It was an exhilarating Liverpool team then, but one that we never felt quite safe with.
Liverpool found a way to win in midweek and ultimately deserved the points for a spell-binding first 45 minutes of football. It seemed unfamiliar then to see the foot come so comprehensively off the gas and for tables to be so completely turned as the Austrians pulled a 3-0 deficit back to 3-3.
It is common place to assert that the Liverpool of 2017-18 were a nervy watch because they had yet to find the defensive solidity that was to be acquired in the transfer market. Yet the likes of Gomez, Robertson, Trent and Van Dijk – the midweek defence – were all in service in the second half of that season. Only the keeper, Alisson, has actually been added since then.
Has it all been just about the goalie all along then? Have we overestimated van Dijk's apparently enormous contribution? The answers are no and no.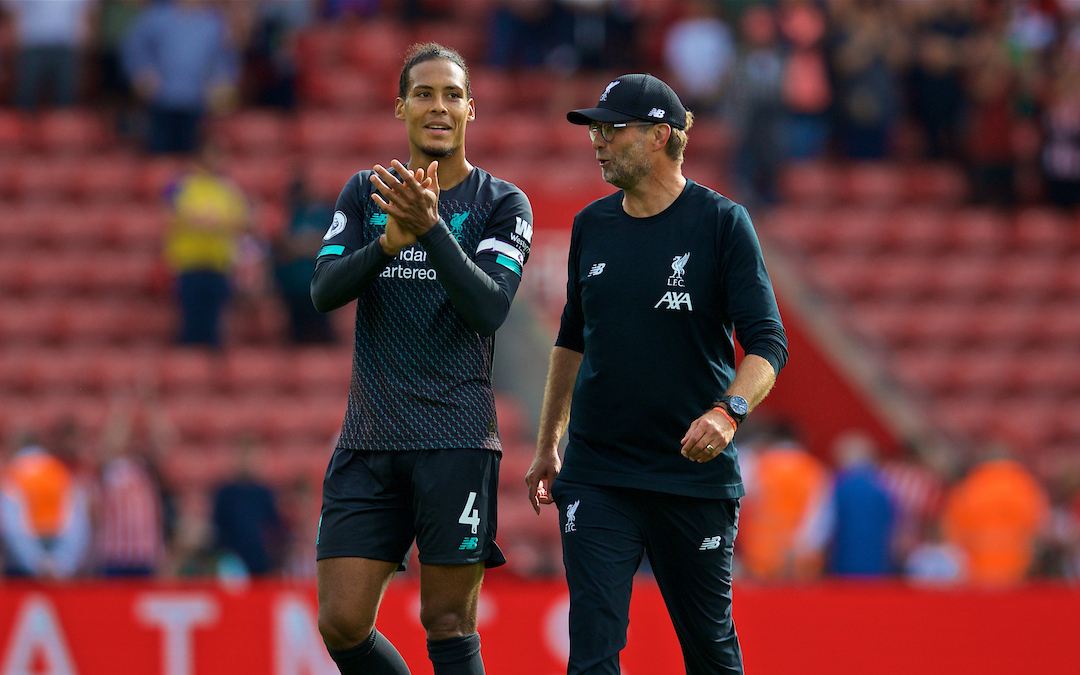 There were no goalkeeping errors on Wednesday night. Virgil van Dijk remains the world's best defender. Alison Becker will be welcomed back warmly from injury but it is likely he would just as readily have been picking the ball out of his net three times as his able deputy Adrian did.
Perhaps the throwback was not so much to inherent defensive fragility but to the consequences of too fast a start. Liverpool were praised during the 2018-19 campaign for having become a more solid and patient team. The rewards were obvious – a 97-point league season and the winning of the European Cup.
What we didn't see much of last campaign though were the lightning, thrilling, openings to matches that we'd seen so often in the previous campaign. Liverpool were no longer blowing teams away by half time.
This season Liverpool started very quickly. Four-nil up on Norwich inside 35 minutes. Yet, the battered visitors were to score the game's final goal and were to "win" the second half 1-0.
Liverpool have shown that you can begin a game too comfortably. That a team can, in effect, extinguish itself. With experience, the fast start should be harnessed to provide the platform for total victory. Win the game by half time and then manage the second half, perhaps adding a late goal or two as frustrated opponents finally switch off and give up.
Last year, Manchester City seemed to have taken note of the Liverpool of 2017-18 and their swashbuckling starts. Guardiola's teams won so many football matches inside 20 minutes in 2018-19. They were noticeably spent, to a degree, in second halves, but add the experience and aura of champions to allow them to navigate more weary second periods.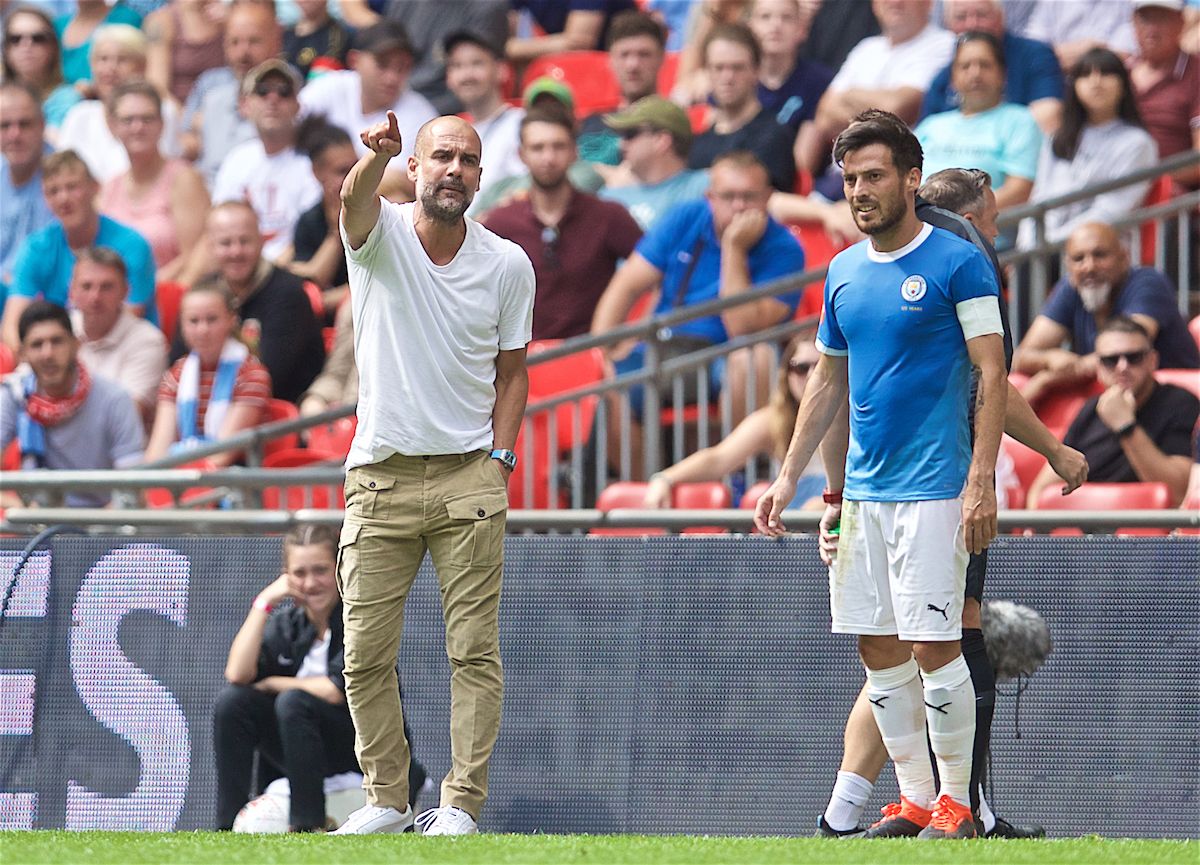 It would be good to see Klopp's Liverpool follow suit and learn to become that perfect compromise side – the team that can blitz, then pause, rest with the ball, before one final push. Liverpool arguably demonstrated a degree of this kind of maturity in rousing themselves, despite the psychological shock of being so dramatically pegged back by Salzburg, to find that Mo Salah winner.
Brendan Rodgers' Liverpool were a precursor to Klopp's team. Brendan's sides could start fast and devastate. Remember the 5-1 against Arsenal? The 5-0 at Tottenham?
Rodgers is a very good manager and went to the edge of becoming a great Liverpool one. He has revived Leicester City's fortunes considerably and they arrive at Anfield on Saturday as arguably the season's toughest opponent.
Recognising this, Jürgen Klopp is unlikely to give any of the lads who have navigated us to wins over Sheffield United and Salzburg this week any opportunity for rest. Save for the possible return of Joel Matip or maybe the resting of Wijnaldum for Keita, it is hard to see where the manager makes changes.
Leicester are a very good team in real form but a fast and devastating wrecking ball of a Liverpool start could ground them. Wednesday night's first half, in which Liverpool played some of the best football we've ever seen them play, may serve as an hors d'oeuvre for Saturday.
Into these, Reds.
Predicted 11: Adrian; Trent, Gomez, van Dijk, Robertson; Fabinho, Henderson, Keita; Salah, Firmino, Mane
"I think Rodgers will get a decent reception"

"There's an acceptance that he did his best for the cause and he hasn't said a bad word about Liverpool since he left" @JamesPearceLFC on our Weekender show…

🗣Listen for free: https://t.co/0LZnGoLJDA pic.twitter.com/2AvSb1RbsX

— The Anfield Wrap (@TheAnfieldWrap) October 4, 2019
Recent Posts:
[rpfc_recent_posts_from_category meta="true"]
Pics: David Rawcliffe-Propaganda Photo
Like The Anfield Wrap on Facebook