KIDS footy, la. It's fucking berserk week in, week out.
My lad plays in the under 8s. FC Storm. Fucking hell, I know.
Anyway, last week in training I was trying to talk to them about time and space. Not like yer man Prof Bri Cox, more like "lad you've got time, have a touch". One of the under 8s turned to me, mid game, and said "time is a gift given to us by the Gods" and then had a shot. My head's been battered since and today made it no easier.
How the fucking hell are you meant to rate any of that against any kind of standard? There's different scales at play here, but in fairness by any scale imaginable Arsenal are absolutely shite.
Imagine being them. Fucking hell. Their manager is a pure vampire. Absolutely, nailed on if the sun comes up and he doesn't get an umbrella up he might turn to dust (thanks Melia). While we are at it, here is Adam's top four vampire players currently playing:
Jonjo Shelvey
Will Hughes
Eric Lamela
Andre Gomes
Blood Suckers FC.
Anyway.
Absolutely berserk, that. Dead funny. It's absolutely marvellous to watch footy with a sheen of indifference and the pressure off.
The Keeperher: 7
Seemed mad not to play our reserve keeper who is nearly better than our best keeper in the world but, you know, we are were we are. Didn't really bother making a save in the whole game but was made up for him to save the pen. Imagine that.
Neco Williams: 7
Just had to ask Adam what his name was. I thought he was really good until he showed that he hasn't played a hundred games for The Reds, or anyone else for that matter. Got a bit tight a few times and got rolled, lost the ball a few times, but can't half pass the ball, likes a tackle, what's not to like?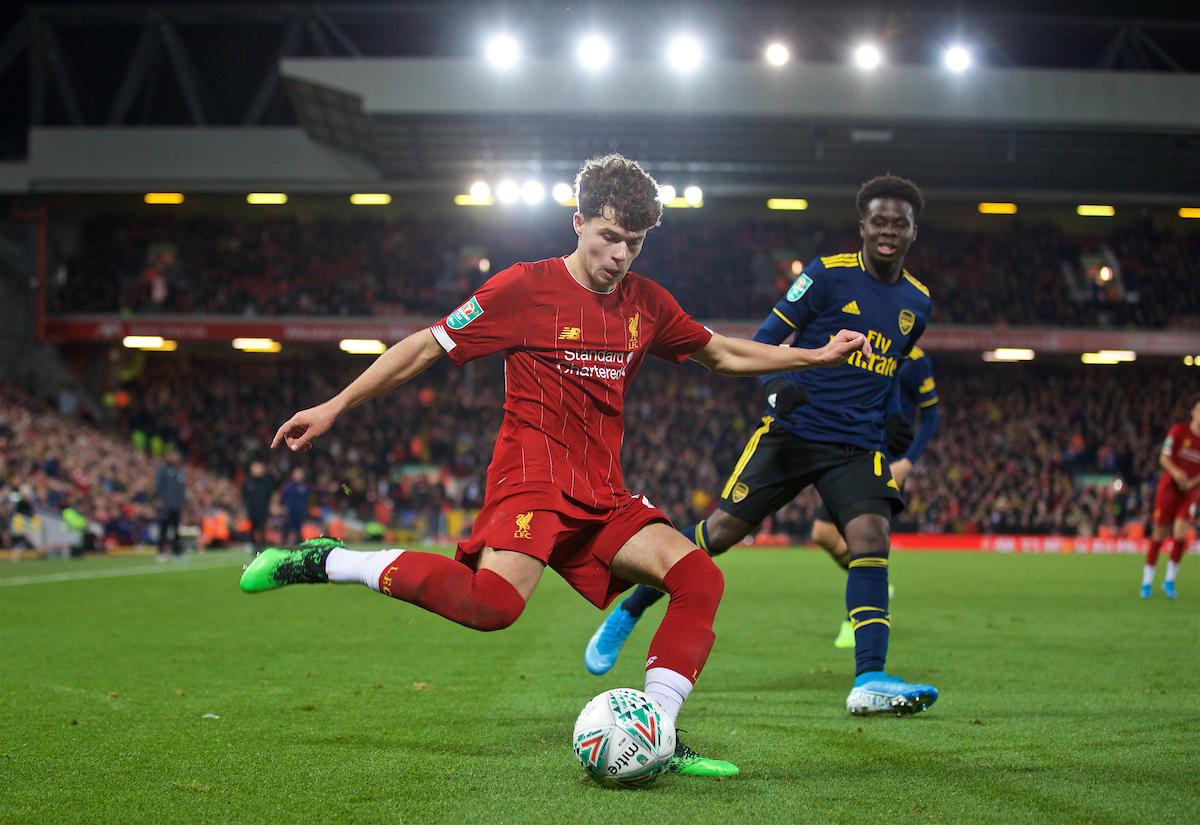 Joe Gomez: 8
He had his work cut out tonight trying to organise a backline younger than him and a midfielder having a mare. Thought he was excellent, in fairness.
The Van den Berg: 7
Struggled first half with probably nerves, and also probably passing the ball, and also probably running very quickly, or even a bit quickly. Better second half when The Reds weren't as ragged. Will have learned a belter lesson today.
Milner: 6
Christ he struggled. Senior pro on the pitch, normally one you can hang your hat on, couldn't pass it five yards. Scored a load of pens somehow.
Chamberlain: 7
Wafted through the game when The Reds needed someone to get a grip. Doesn't get a stranglehold on the game for ages but then scores and sets one up. Sometimes you need a centre mid to boss the game, but then he just scored goals.
Lallana: 8
Best player first half. Neat and tidy in tight spaces, got The Reds playing, made some belter tackles. Tired second half.
Keita: 6
Thought he was shite, if I'm honest. You want your senior players to boss it. Maybe he needs boss players around him, but now and again you would like to think he could drag a game against a shite side our way on his own. Went off injured again which is a blow.
Elliot: 7
Looked bright, gave the ball away, they scored. Will learn from that. Never stopped, though.
Div: 9
Was our best player really. The only grown up on the pitch. Scored a couple of belters and a pen. Was dead funny that we didn't get beat.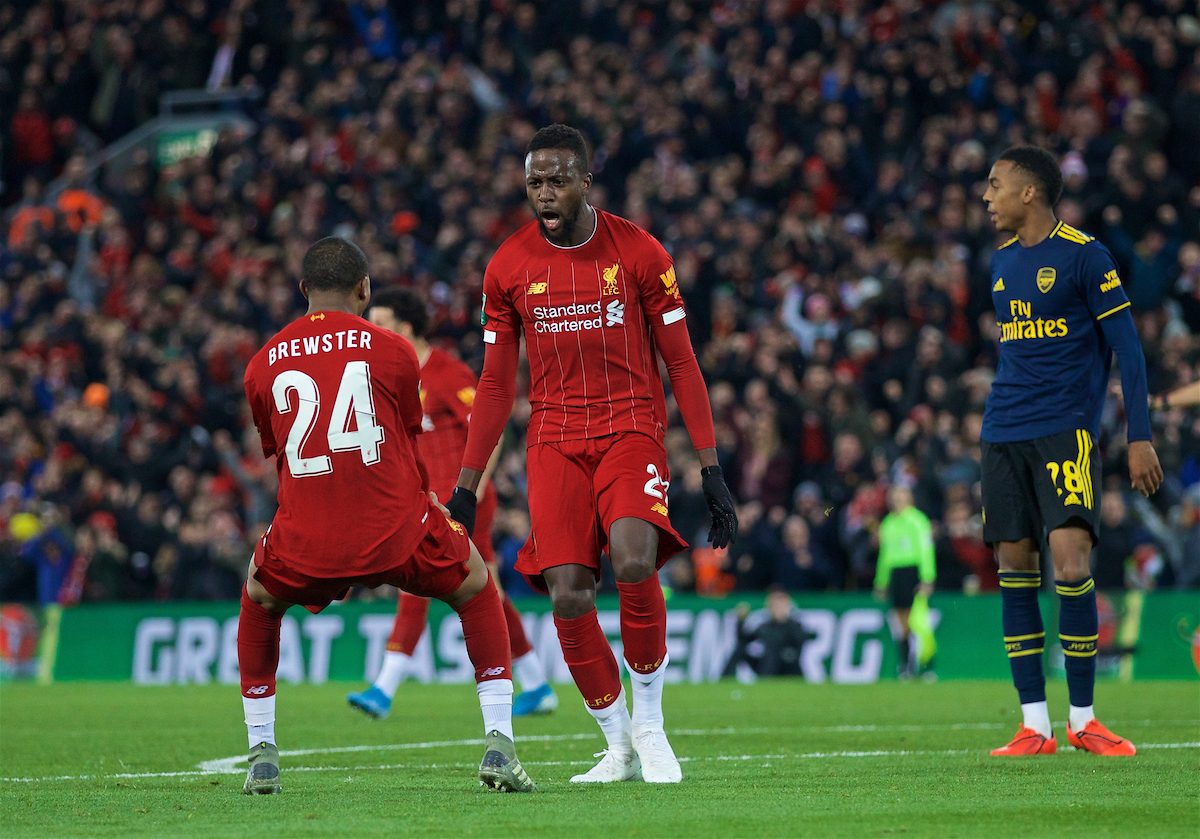 Brewster: 8
Thought he was really good, you know. Worked hard without the ball. Showed strength at times, good hold up play. Well in.
SUB
Jones: 8
Come on and was well better than Keita. Did everything pretty much right, kept it moving. Might deserve a go on the back of that.
Some other lads possibly played…
"I'd go to war for Curtis Jones, I'd follow Rhian Brewster to hell, Harvey Elliott is a giant amongst men.

"I love these lads." 👏

📱 Subscribe for all of our reaction to Liverpool's FIVE FIVE (5-4) win over Arsenal 👉 https://t.co/XZAK9veWt7 pic.twitter.com/zRXhzwCLQm

— The Anfield Wrap (@TheAnfieldWrap) October 30, 2019
Recent Posts:
[rpfc_recent_posts_from_category meta="true"]
Pics: David Rawcliffe-Propaganda Photo
Like The Anfield Wrap on Facebook