IT'S mad the way it is a thing, really.
Something that tastes like it has come out of a robot's arse and really should have resulted in everyone going: "Eh lad, have you tasted that Red Bull? Yer, it's fucking horrible but it doesn't half keep you awake. A bit like coffee." But we are where we are.
They have now got two footy teams, mad races where people build planes, jump off bridges, and make go-karts out of bins and drink three cans and get off their barnet before crashing into a bail of hay.
An absolute go-kart bin race of a match, that. The Reds were daft for a bit and they were boss, but The Reds won which is sound I suppose.
Adrian: 7
He's funny with them one twos he plays with their lads, isn't he? Does the normal keeper stuff pretty well. Couldn't really do much with any of the goals.
Trent: 7
He is a joy to watch. The movement, the quality on the ball. The ball in for Robbo was tremendous, as was the run. Thought he played well really even though they twatted us for a bit.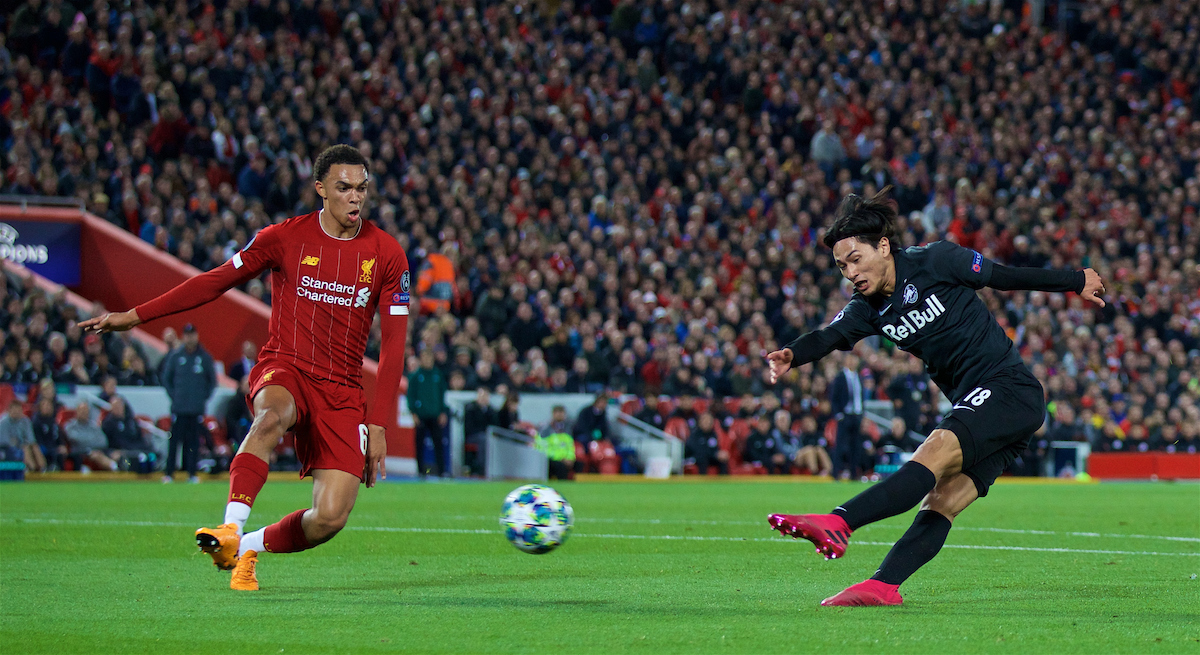 Joe Gomez: 5
Got caught under the ball a few times and was lucky with the one first half when he was giving the lad who was in a bit of a hug to slow him down. Recovered well in the main. Empties his position for their goal and leaves a fuck off massive gap behind him, though.
Started the second half really well and makes a great last-ditch tackle, but he is terrible for the second goal. What the fucking hell is he doing? Tried to hurdle his man like Colin Jackson, or alternatively tried to knee him in the head. One or the other, ended up doing nothing but getting himself miles out of position.
Shite today.
Virgil: 6
Well you don't see him getting sent for one very often, do you? Think it pissed him off a bit. Should probably have knocked out that kid who scored, in fairness. Cheeky cunt.
Andy Robbo: 7
Fancied it straight from the off. Tore up the wing to overlap first minute to set the tone for the night. The movement for his goal is unreal. If there is one thing that can sum this Liverpool team up is one full back slotting in the middle of the goal from a wonder ball of a cross from the other one. Some goal.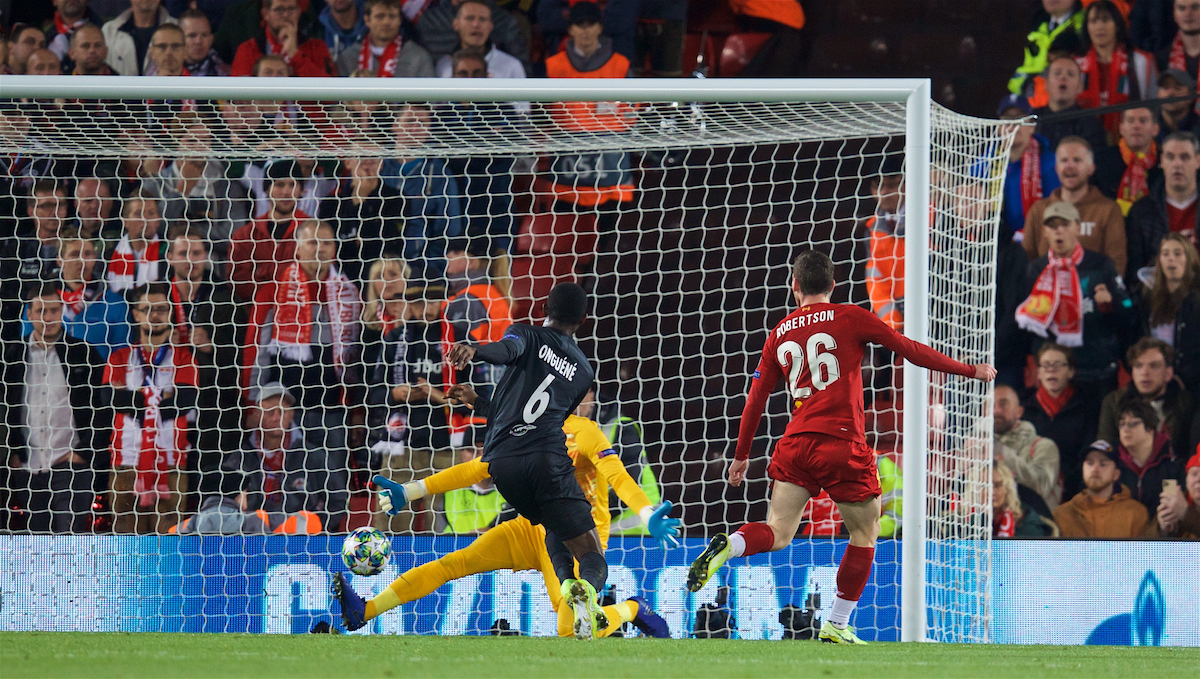 Gini: 6
Did all the things he does first half and all the things he does second half. As in, ticked us over, and then got bypassed.
Fabinho: 7
Played well first half but then, along with the rest of the midfield, either completely went missing or had way too much to do. Probably the latter. Awful for the third goal. Just completely switches off despite looking over his shoulder and knowing the lad was there. Weird. The midfield three were all over the show.
Does well to press the ball for Mo's second to sort our heads out though, and then absolutely tactically twats there lad when they were breaking with five to go.
Henderson: 6
He was a mixed bag in the first half an hour. Unbelievable work rate coupled with sloppily giving away a few five-yard balls, coupled with a few wonderful through balls – especially the one for Firmino and the ball out to Trent for Robbo's goal. Gave away a simple one for their goal and then along with the rest of the midfield went absolutely missing.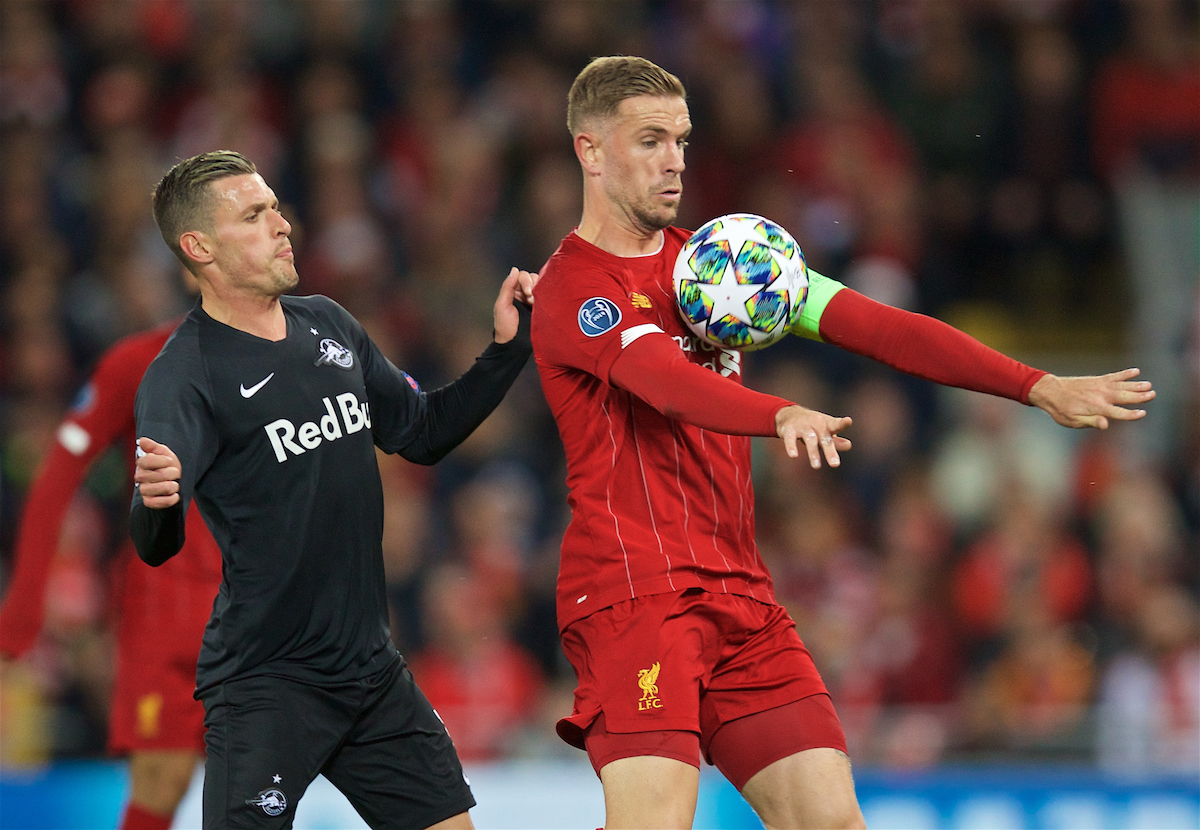 Sadio: 8
Good lord his goal was sublime. Stands his man up, legs him, plays for the one two and times it to perfection before slotting with one of them Ozil into the ground weird fellas. Unmarkable when he is like that. Brilliant skill to shrug off the fella who was hanging on his back like a Koala and then set up Gini second half.
Firmino: 7
The touch for Sadio's first is deft. It's the only word for it and pretty much the only context for its use. Nice that. Probably a word for that scenario in German.
Salah: 8
Looked like he was scratching for a goal first half an hour, then slotted, and then got The Reds out of the shit. At the end of the day he is absolutely quality.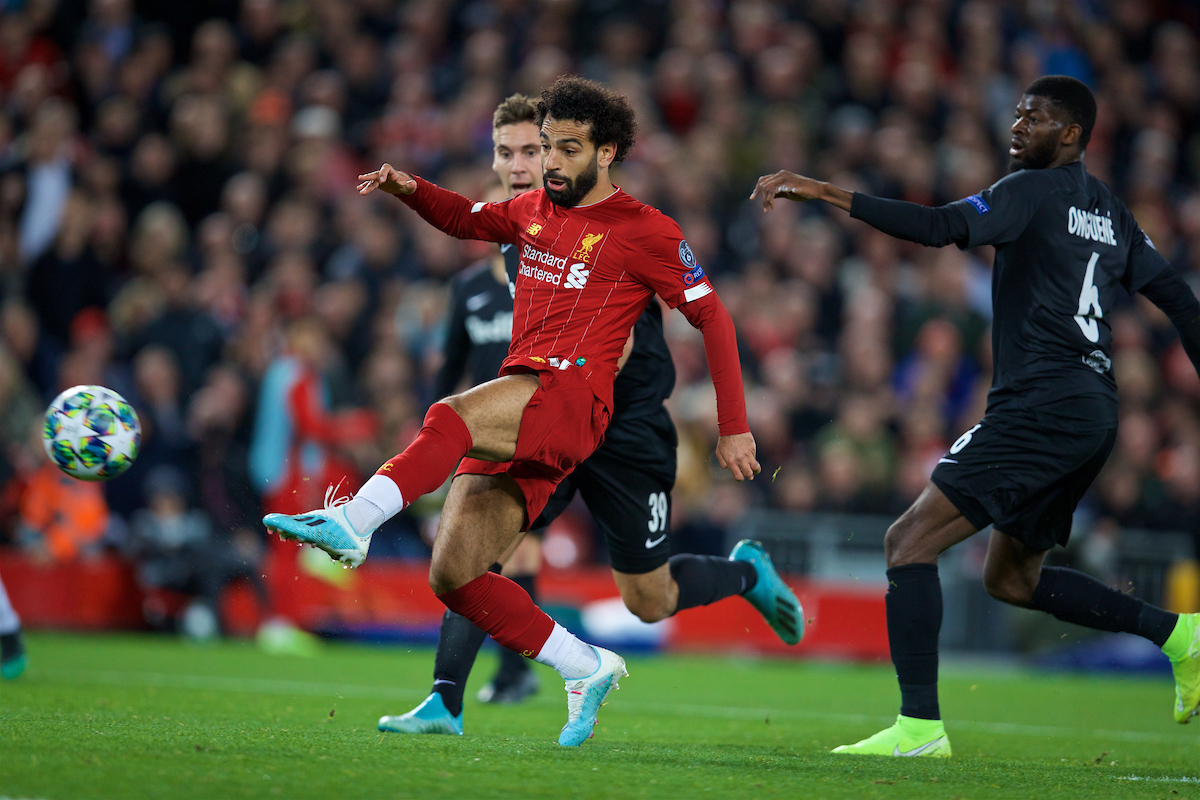 SUBS
Milner:
Come on and just sort of installed a couple of road blocks here and there with his body.
Div:
Looks even bigger without his hair, which is mad. A nuisance and a half to mark on that left when there is space in front of him.
Man of the match: Big Joelly
Mad the way he is better than Virgil these days.
"We were 3-0 up and i was thinking my god, what a gang of lads, they're the best team in Europe!"

"And then from there god knows what happened, it became the maddest game of football!"

📱 Subscribe for our reaction to Liverpool beating Salzburg 4-3 👉 https://t.co/TEMh9r97WH pic.twitter.com/aHvpWwkcYv

— The Anfield Wrap (@TheAnfieldWrap) October 2, 2019
Recent Posts:
[rpfc_recent_posts_from_category meta="true"]
Pics: David Rawcliffe-Propaganda Photo
Like The Anfield Wrap on Facebook