IT was a big game, that. A huge game.
Leicester are, let's be honest, a good side but also a massive gang of fucking bellends.
That fucking Beckham shagger in centre mid, who didn't get a touch until The Reds tired, throwing himself all over the gaff. That Manc twat at centre half headlocking people for a laugh. The fucker who come on and snapped Mo.
Oh, and that fucking cocky little ming in goal trying to put Milner off while his auld fella could make a claim for being one of the worst fellas in the world, which at the minute in the current climate is fucking saying something.
The list goes on. Their manager? Put together a title charge for The Reds with about five good players and a gang of tramps and deserves all the plaudits in the world for that. Then I suppose he can simultaneously do that while being an absolute whopper.
I can't stomach how he claps la, like he's dislocated his shoulder and is in physio. "Just 20 more for me, Bren".
They played well, they can fuck off back to Leicester with fucking nothing. Go ed. Clap that.
These Reds aren't going anywhere fast. They are top of the league, they are staying there by fucking hook or frigging well crook. They are winning games when their legs have gone. They are the mightiest of Reds.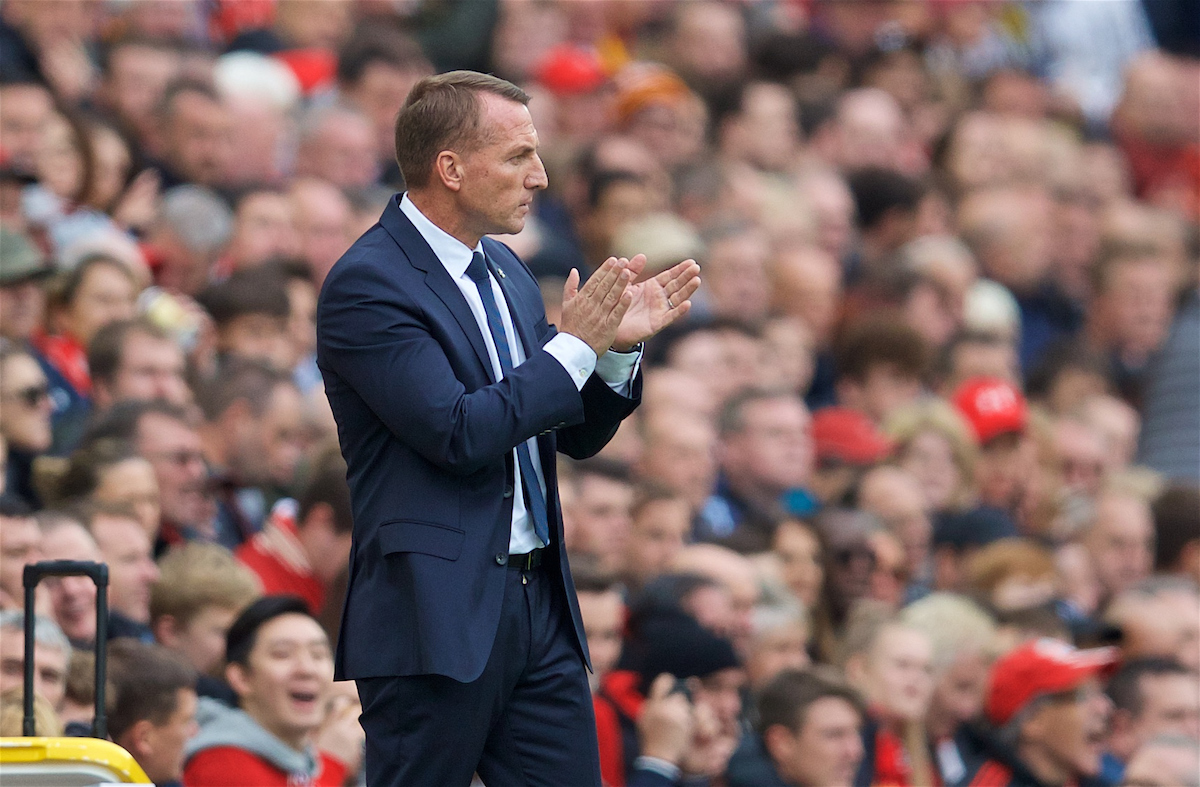 Adrian: 8
As ressie keepers go, he is the best I have seen. Pretty much faultless until he was at fault for their goal. Couple of great saves and a mad one-handed catch where he was under the ball. Let's hope he never plays again, aye?
Trent: 8
Was tremendous for most of the game and then he was absolute running in porridge for the last 20. Unreal delivery all day long.
Robbo: 8
Did he play the ball for Sadio's goal? It was unreal whoever it was. Swapped with Milner first half and dealt with their wide threat all day long. Loved his fucking big arms to The Kop when everyone else was pretending to scrap at the end.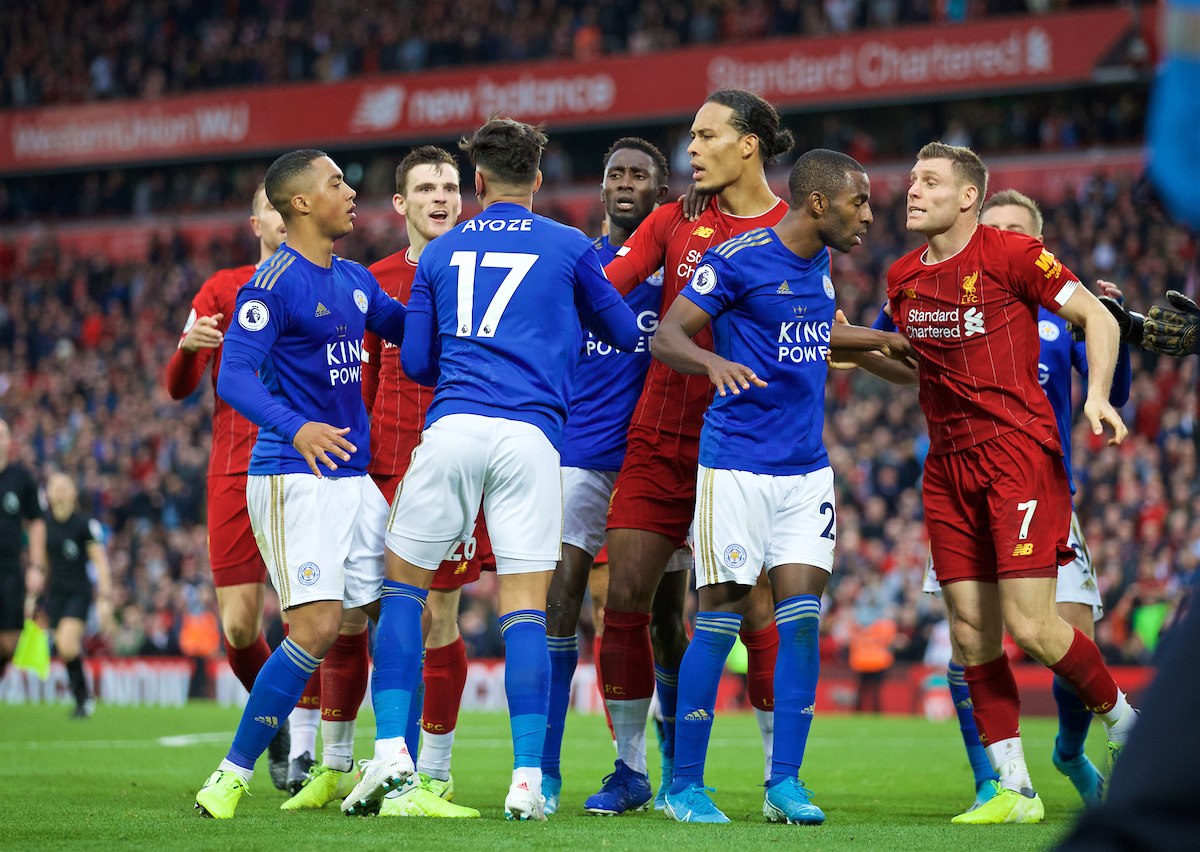 Degsi: 9
Credit where it is due and that. The team drops and everyone you walk past on the way to the ground is saying Lovren, in a dead high-pitched voice. Snippets of "he's a cert for a red" (that was me) and "Vardy this, Vardy that". I heard someone say "he's a good player to have around as long as he is not playing," and the fella who was with him was like no he's not.
Haha.
Was tremendous from start to finish. Relaxed on the ball. First to pretty much everything. Mad the way he is better than Big Joel again, who is better than Virgil, who is better than everyone else in the world.
Virgil: 9
It's a pleasure to watch him, really. Everything he does. He played a cross-field pass across his own box in between three of their lads as if it was nothing. Did a Pickford, Origi half volley but it didn't go in it just went dead high up in the air. Extra point for that.
James Milner: 9
He was tremendous throughout. Everywhere. Worked his plums off, played centre mid and left back first half, so intelligent. Kicked fuck out of people when it was needed and then slotted the pen even though he had a fucking big bacon chop trying to put him off for about half an hour. A hero.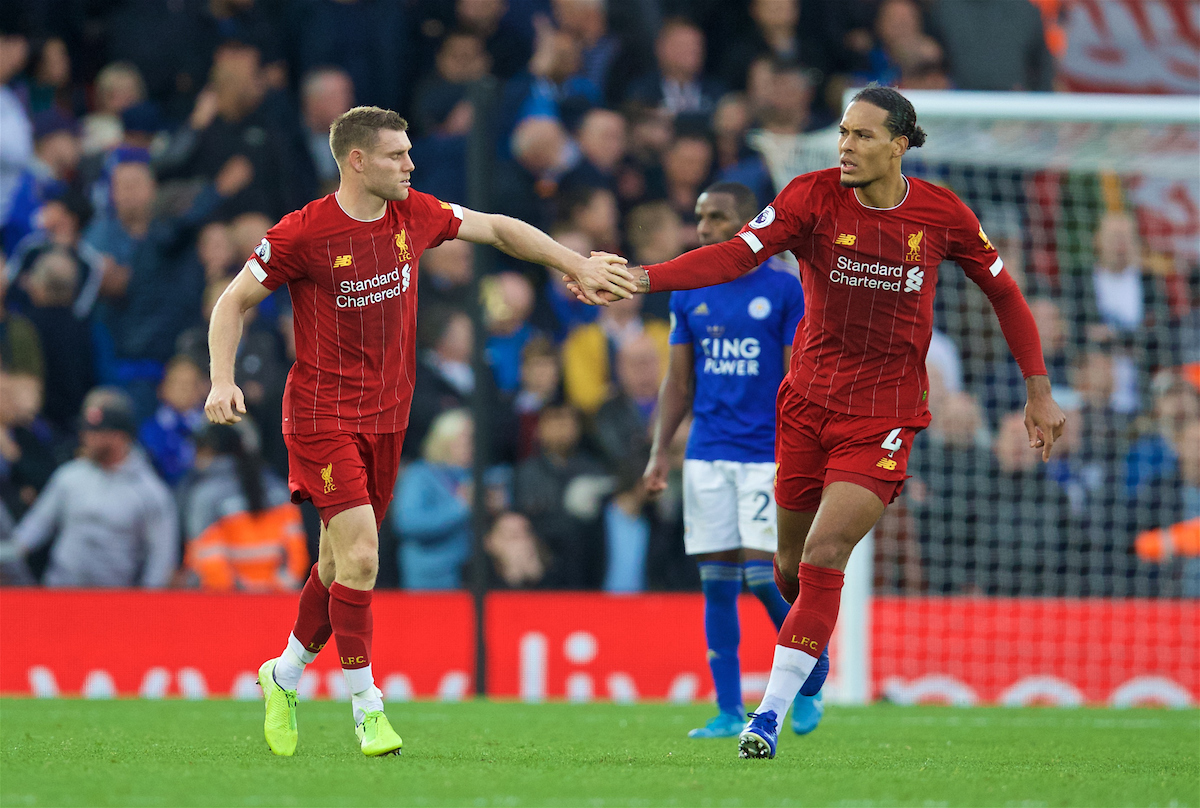 Gini: 8
Was brilliant for 50 and then was knackered. Interested to know what our plan is for the next 10 games as running these poor cunts into the ground every four days can't carry on. Would love a sneaky little twisted ankle and to sit off at home for the next two weeks.
Fabinho: 9
His ability to not get sent off is like a superpower. At one point he was odds on to get three yellow cards in about five seconds and somehow comes out with the ball without kicking anyone. Needs a rest, but then don't we all lad.
Mo Salah: 8
I thought he was really good with his back to goal popping the ball off. Twat of a tackle on him. Hopefully he is doing what Gini wants to do for the next two weeks but there isn't anything wrong with him.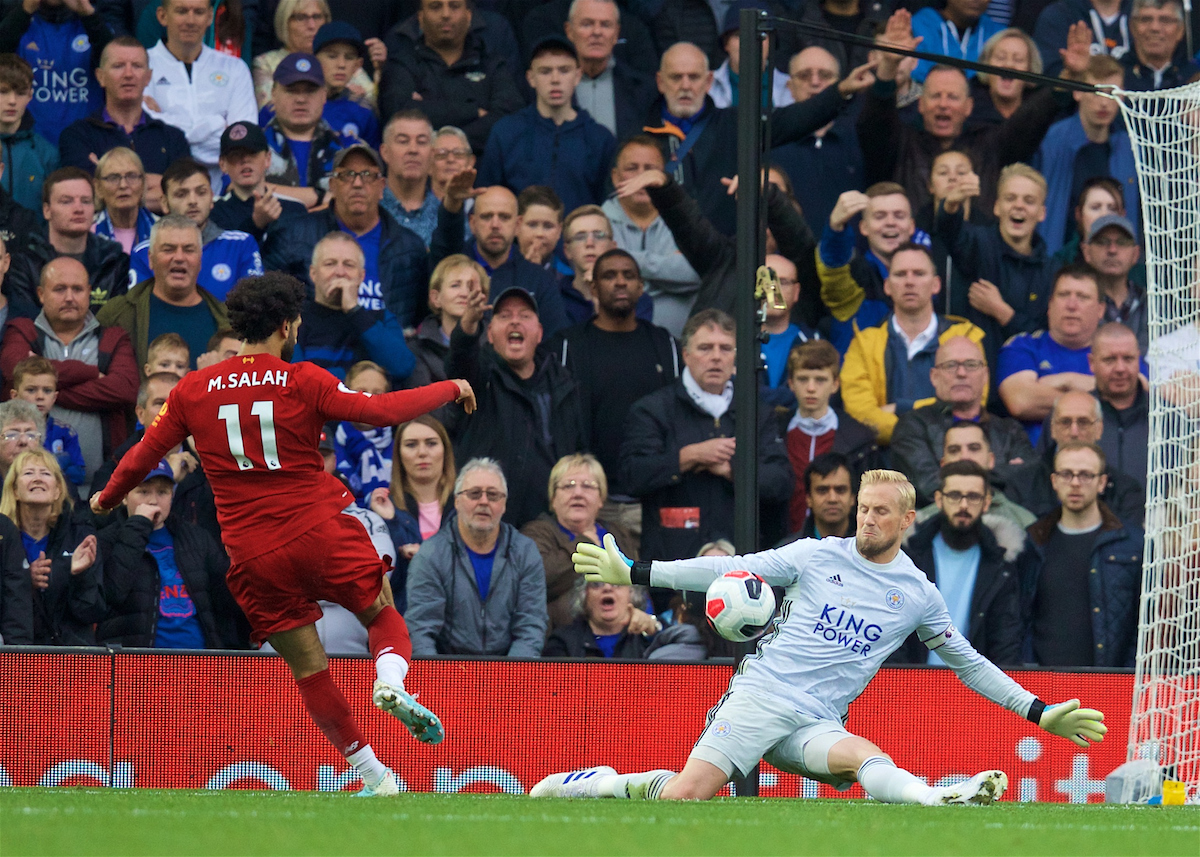 Sadio: 8
Unplayable until he was a mere mortal again with 20 to go because he has played about 700 games in the last two years. Unreal goal, never in doubt. So good for the pen.
Firmino: 7
Switched from his usual slot, presumably to offer more cover for his full back. Tried to drift inside and find space and make stuff happen but it's not as easy for him.
SUBS
Divock: 8
He is a defender's nightmare. Played 70 minutes, absolutely goosed, on comes fucking Carl Lewis and he won't stop pushing it past you and fucking giving it pins. Does he make the pen? I'm saying he makes the pen.
Henderson: 7
Come on and they scored.
"We are fucking serious about winning this league."

📱 Subscribe for our post match podcasts & videos after Liverpool win at the death 👉 https://t.co/XZAK9veWt7 pic.twitter.com/pCItW5grPy

— The Anfield Wrap (@TheAnfieldWrap) October 5, 2019
Recent Posts:
[rpfc_recent_posts_from_category meta="true"]
Pics: David Rawcliffe-Propaganda Photo
Like The Anfield Wrap on Facebook