THERE was a glimpse of what life looks like without Mo Salah, afforded as a subplot to a very derby-esque derby at Old Trafford on Sunday.
Of course it's not the first game Salah has missed, but his absence felt like a very real void, perhaps for the first time.
Standing in the unseated all-seater away stand at United, I kept looking over to the space which Mo normally inhabits. No Mo, just one less problem for a beleaguered United outfit to fret over.
Liverpool came to the same ground last March, fully stocked with the best lads, Mo Salah, the works, and delivered an uncannily similar unsatisfying performance.
Still, the sense pervaded, as we were finally released from our post match half-hour incarceration in the away pen, that we were just a touch more verve and guile away from having claimed the three points. Mo Salah is verve and guile incarnate.
The truth remains that Liverpool need another Mo Salah in the squad. His presence could not guarantee that we routinely turn one-pointer games like Sunday's into wins, but it would stop us talking about the possibility of our having to be over reliant on Salah, Sadio Mane and Roberto Firmino.
Manchester City – yes, them – have been denied the prodigious talent of Leroy Sane this season. No one is talking about this, though, and that's despite the fact that City have pulled up short more than once so far this campaign.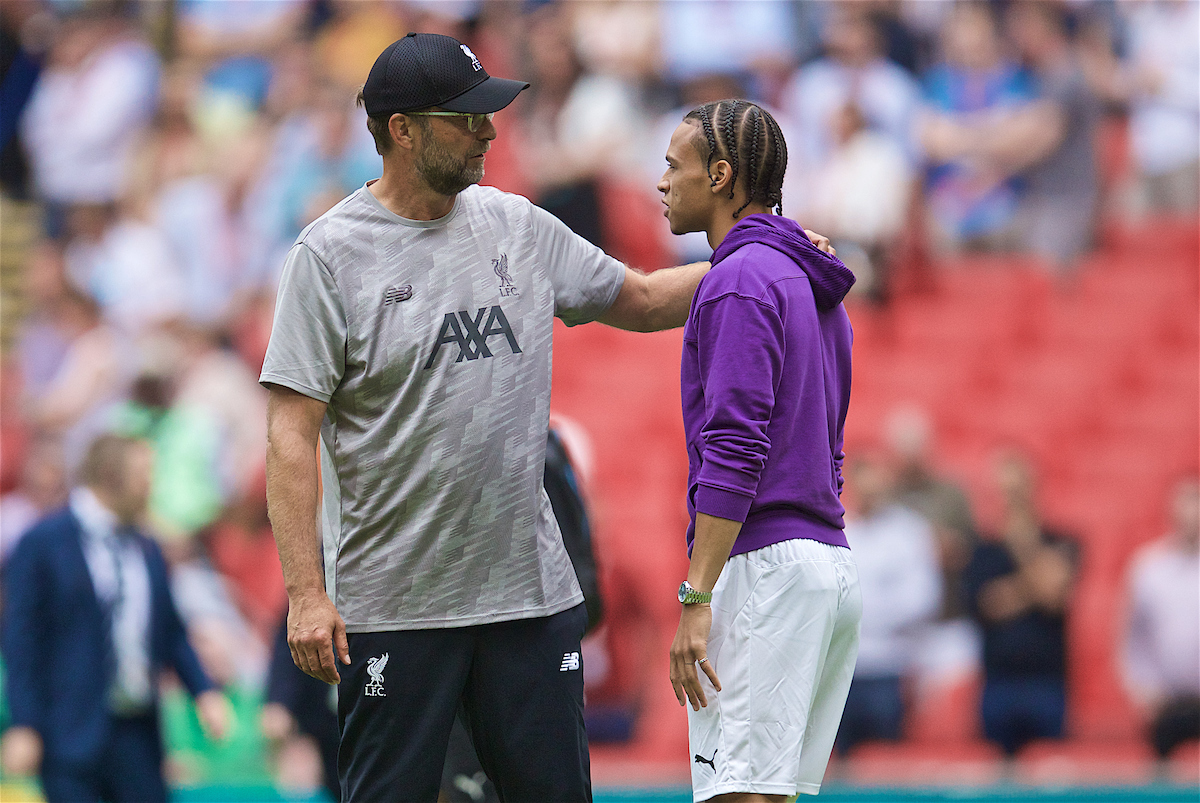 The reason? Because City have an abundance of attacking options. Whatever else may go wrong for them, it won't be because they weren't stocked with forwards.
Liverpool swerved the temptations of the transfer window last summer. Klopp decided to back his 'like new signings' lads rather than look to buy cover for his front three.
Well, at least that's what he told us he was doing. We have now seen the two 'new signings', or rather, we barely have, and there's the rub.
Rhian Brewster was to be unleashed from the off. Deputising for Roberto Firmino here, edging Divock Origi down the pecking order there. Alex Oxlade Chamberlain too was ready to push on.
The key man, arguably, of the latter part of the 2018 run to the Champions League final, Chamberlain was back from his lengthy injury and ready to reclaim his mantle. Both players may yet fulfil the prophecy, the season is still very young.
Liverpool almost need to be forced to live without a Salah for a while to be able to find a way of functioning at a high level in that alternate reality. Of course, no one actually wishes that on themselves.
Genk away affords the Liverpool manager an opportunity to take a further peak into that parallel universe. If Salah wasn't to be risked for Old Trafford there will be a temptation to preserve him for the big one against Spurs next Sunday.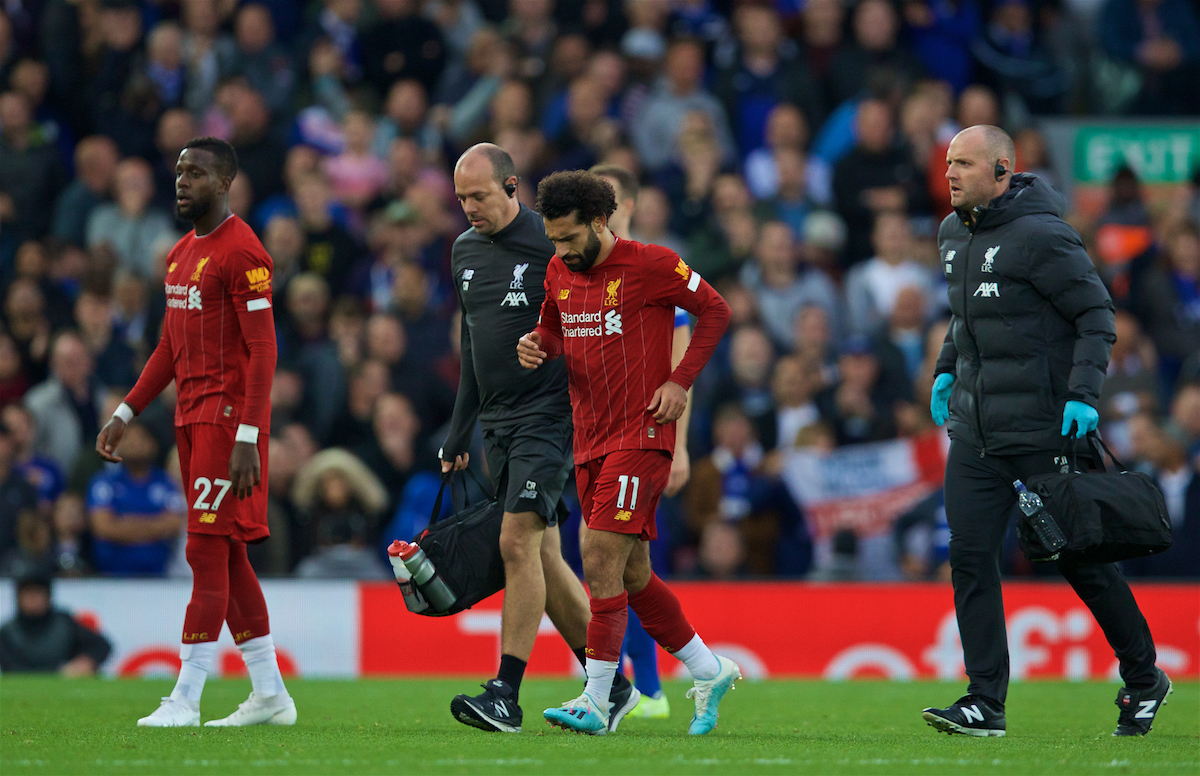 Liverpool looked blunt last weekend. If we're to compensate for the loss of a key offensive weapon it can't be by just dropping in a significantly inferior version, even if Origi is the lad who won us the Champions league.
I'd pull Jordan Henderson out and put Naby Keita in. I might consider resting Gini Wijnaldum and pick James Milner or Oxlade-Chamberlain.
Genk are an unknown quantity of sorts. Salzburg humbled them 6-2, but they then gathered themselves stridently enough to earn a draw with Napoli. For us to categorise these Belgians simply as 'shite' would be folly. But they are there to be beaten. Twice.
The Champions League group phase needn't represent too big a distraction from the main event this winter – chasing down the league title – but only if we bank bankers like Genk.
Klopp will not be too phased by the ending of that incredible winning run in Manchester on Sunday and may resist the urge to treat Genk as something of a must win, even if it is a very winnable fixture.
He'll make changes, sufficient to permit greater freshness against Tottenham on Sunday, but not so many as to risk a tougher night than necessary.
Liverpool wobbled at this stage last season. Time to show greater resilience this time around. Time to show how far we've come.
Predicted 11: Alisson; Milner, Gomez, van Dijk, Robertson; Keita, Fabinho, Wijnaldum; Salah, Firmino, Mane
"If we beat Genk twice then we're probably already through." ✊

📱 Subscribe and listen to our latest 'Under The Lights' show, ahead of the Reds' trip to Belgium 👉 https://t.co/TEMh9rqIOf pic.twitter.com/Uq1sItkgdE

— The Anfield Wrap (@TheAnfieldWrap) October 22, 2019
Recent Posts:
[rpfc_recent_posts_from_category meta="true"]
Pics: David Rawcliffe-Propaganda Photo
Like The Anfield Wrap on Facebook