LIVERPOOL are almost too perfect.
At times the football is so precious that it feels like it's inevitable that it will eventually be stolen from us. When you're in love with a beautiful football team, it can be hard.
Take Sadio Mane's achingly delicious equaliser against Newcastle. It's too good. He's too good. Then that third. Firmino's flick, it's not human. Salah's movement, Salah's drive, Salah's finish. All the class in the world.
There's a sense that we are at times winning games as a consequence of perfection. And that troubles, just very, very slightly.
I kind of prefer the mildly scruffy second that we scored on Saturday. There was quality marbled through that goal too but despite the individuals, it looked a goal attributable hugely to "the system". It was a "made in Melwood" goal if ever you saw one.
This Liverpool team remind me very much of that incredible '87-88 side, aka "the Barnes-Beardsley-Aldridge" team. Game after game proffering magical moments and memories.
One week it's the Salah show, the next Mane's stage. And if these two are the artists adding the glorious final touches then the likes of Virgil Van Dijk, Fabinho and Firmino are the master craftsmen without whom the star performers might appear more mortal.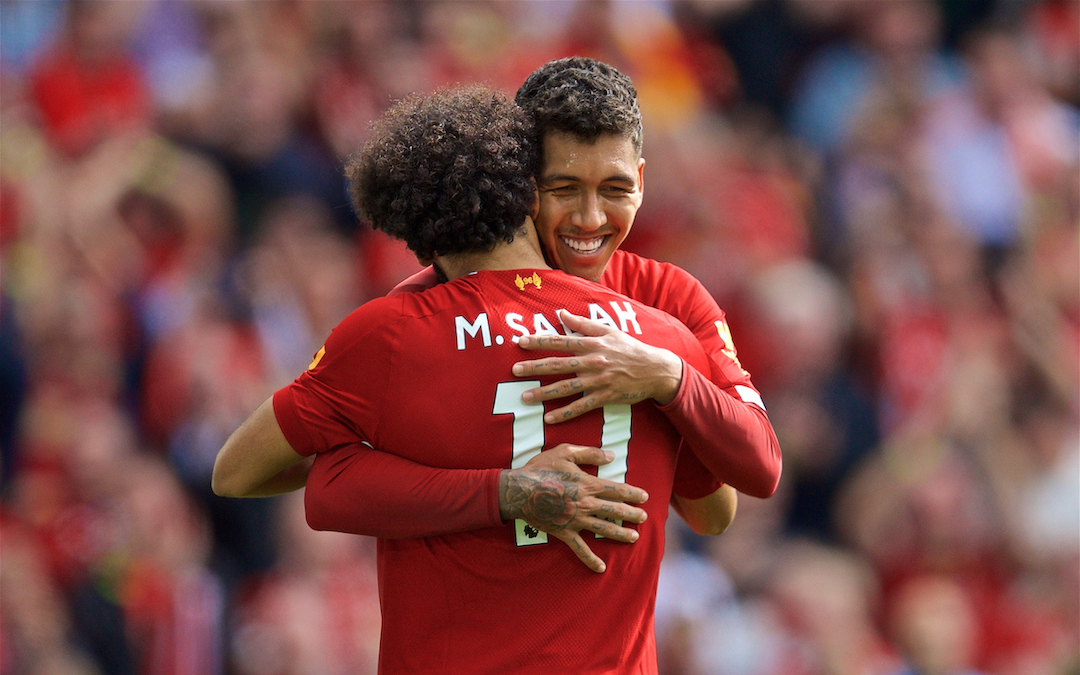 Even when set back, as Liverpool were in conceding early on Saturday, you just know that the team is simply waiting for its time. Klopp noted post match that his men had "taken 25 minutes to arrive in the match". That's what great teams can be like. They often need to spend a period of time simply tuning up before the orchestra can truly be counted in.
Witness Andy Robertson's error-strewn opening 20. Nothing he attempted was coming off. He, though, was entirely unaffected by his own apparent failure. His desire to find his groove was relentless and ultimately rewarded when his movement and pass served to set up Sadio Mane for the equaliser.
Tuesday night's trip to the Italian Deep South and another matchup with Napoli could in truth be regarded as a bit of a "free hit" job. The win would be beyond sweet, but there is no permutation of result that could feel anything close to season defining for Liverpool.
The favourable group draw ensures that The Reds can take a false start or two and still have enough head room to work with.
Having said this, casualness in the group phase last season bled for a few weeks into a league campaign that lost a little bit of momentum. Jürgen Klopp will want to guard against a similar drop off this time around.
Again, the start of the Champions League campaign aligns with a tricky batch of league fixtures. Liverpool play top sixers Chelsea, Man United and Spurs in the course of the next month.
Jürgen Klopp was true to his word and commenced what he assured would be a time when we would see him begin to rotate his side by making a couple of changes for the Newcastle game.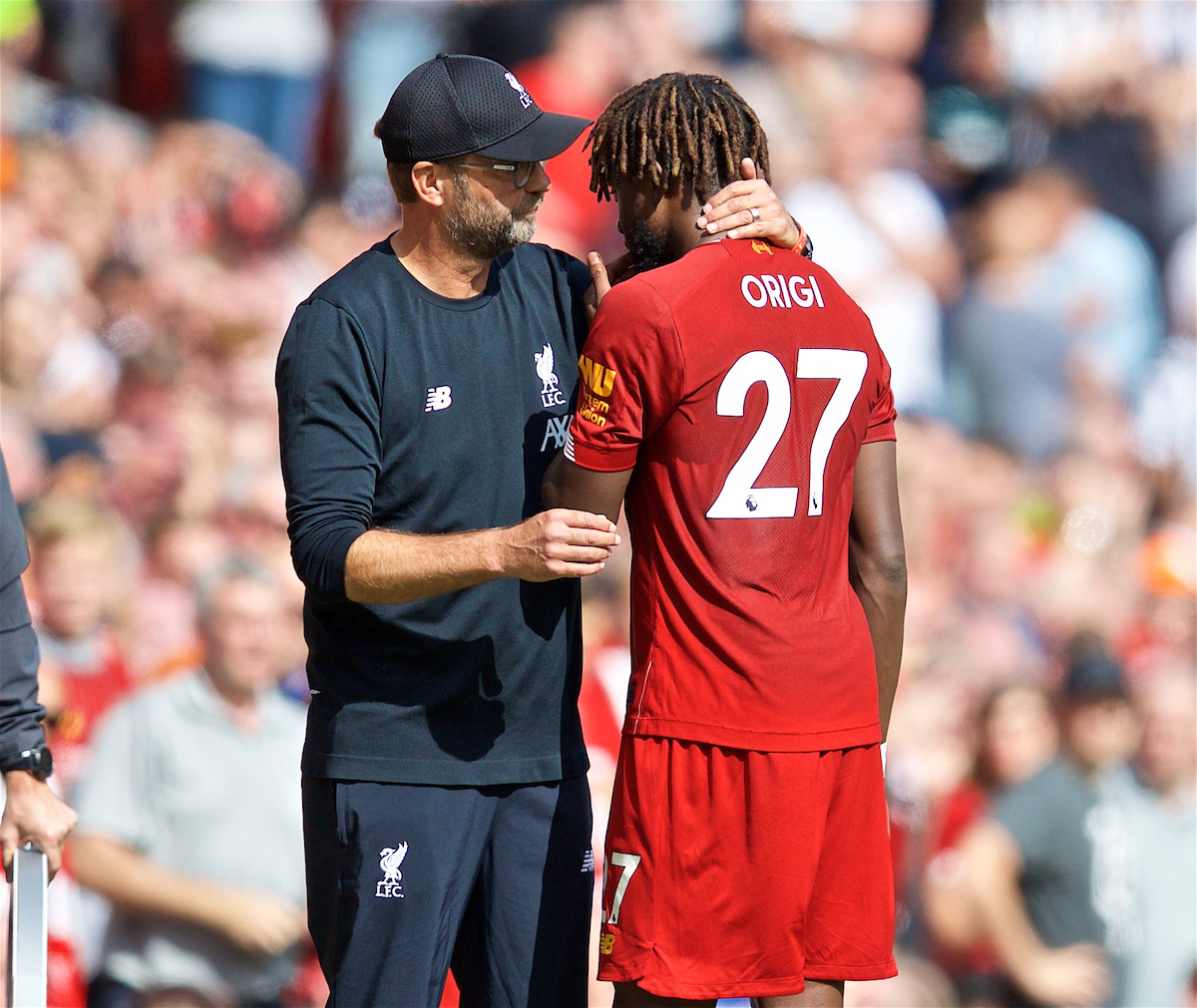 Ordinarily, the manager might in turn have an eye on the big game at Chelsea when making his selection for Napoli, but there's a five-day break between these fixtures and Klopp will feel he can afford to go peak strength in both.
The obvious returners for the team for Italy will be the skipper, Henderson, and Saturday's supersub man of the match, Bobby Firmino. If there is to be one other change, almost for change's sake, then it could be Joe Gomez's reintroduction, for either Matip or Alexander-Arnold.
Napoli have started an interesting-looking season in Serie A with their usual purpose. Ancelotti's team bookended a narrow defeat to champions Juve with good wins over Fiorentina and Sampdoria. Interestingly, they are both shipping and scoring goals – nine for and seven against in three games.
The Reds looked ragged in pre season losing a friendly in Edinburgh to Napoli 3-0. That Liverpool team was largely shorn of it's A-listers and will be readier this time around.
At this early stage, the first Champions League fixture feels like the beginning of a journey of a 1000 miles. But we've been here before and ended up "there" in what seemed a blinking of an eye.
Now we are seasoned campaigners, now we know the route to the promised land like the back of our hands.
The defence of the crown starts here.
Predicted 11: Adrian; Trent, Matip, van Dijk, Robertson; Fabinho, Henderson, Wijnaldum; Salah, Firmino, Mane
Recent Posts:
[rpfc_recent_posts_from_category meta="true"]
Pics: David Rawcliffe-Propaganda Photo
Like The Anfield Wrap on Facebook