"FOOTBALL is fantastic when it's a morning match…" (Frank Sidebottom, "Football Is Really Fantastic" – 1983)
I've quoted the late great Chris Sievey (aka Frank Sidebottom) before for this column. I love Chris/Frank, a man out of and ahead of his time, but he's part-wrong on this one.
I'm not a fan of the early kick off. Football is fantastic at most times of day, but just after noon is too soon. Feels like a slogan for a campaign, that.
I like a game to be the focal point of the day. I want its prospect to dominate all my thinking beforehand, from waking to kick off, and to cast a glorious or even a dark shadow over what remains of that day. The game being done and dusted by 2.30pm is as disappointing to me as having to plan to be in a ground as early as 11am-ish.
Jürgen Klopp used to fret a touch about early Anfield kick offs. He was quite public about it. His admission was that he feared that the home crowd wouldn't be in the mood to contribute as much as they ordinarily might, at the earlier hour.
Klopp has always exhorted our ground to be at its best as often as possible. Like those before him, he came to realise that the power of Anfield is not merely uplifting, back stiffening and exciting, it has tangible benefit.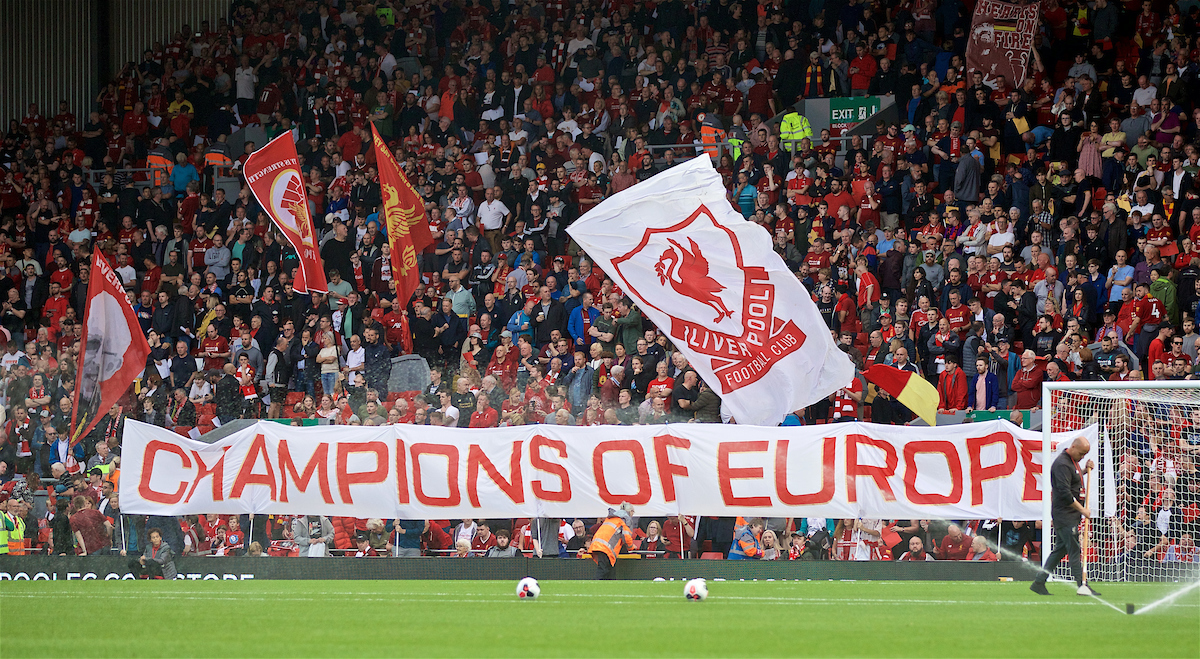 Anfield wins football matches. Ask Barcelona. Ask the other 43 sides who haven't won at ours in around two years.
In Liverpool folklore there have been occasional rebels who have rattled and sometimes breached our fortress. We know their names. They are relatively few in number.
For a period, one of these names was Steve Bruce. He brought all manner of low-rent teams to Liverpool's home (mainly around a decade ago) and often left with reward. The Kop would taunt Bruce about his "big fat head" – it remains one of the game's largest craniums – but he'd often leave our stadium having had the last laugh.
This was all in a bygone age, though. The media, in the buildup to Saturday morning's match will be keen to talk up Bruce's hex on Anfield. Jürgen Klopp will simply say "you are talking about a past problem for another team, not for my team".
Liverpool are top of the league, winning matches, and looking to have moved up to an even higher plane. And this from a base of 97 points in a league season and a European Cup win. Nothing stands still in football and Liverpool are again on the move.
The manager has a conundrum to solve in selecting a team to face off against Brucey's braves. About half of his team has enjoyed a fortnight's respite, while others have represented their countries during the international break.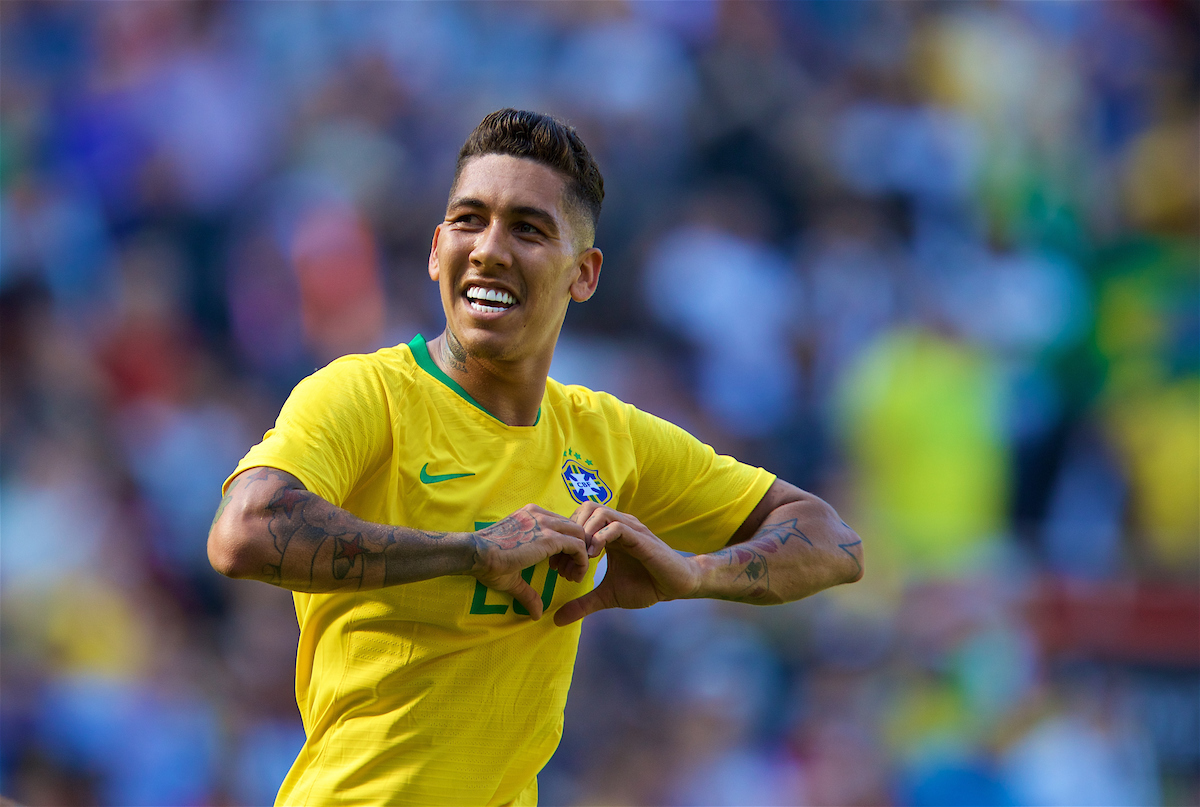 Klopp could view Newcastle as a second-tier threat and decide that with the fixtures due to come thick and fast now, rotation of his squad needs to commence sooner rather than later.
There's a few who could do with a brief break ahead of the tsunami of fixtures to come. Andy Robertson has played every minute of the season so far and two games for Scotland in the past week. James Milner is ripe for deputising at left back.
In midfield, there are legs in all three of the manager's mainstays. Henderson and Wijnaldum, like Robbo, played twice in the week. Fabinho didn't but is only just back off the plane from Peru.
Maybe this is Alex Oxlade-Chamberlain's time. He was a key actor in the second phase of the 2017-18 season and he may yet be so again. He needs games now, though.
Xherdan Shaqiri has been reportedly tearing it up in training. He's dying to bring his Melwood form to the big stage.
Klopp has evidently given Xherdan the nod because Shaq jibbed Swiss international duty as – he said – he needed to ready himself for Liverpool duty. Surely his call comes now. The dervish that is Shaqiri needs games, and if he was denied them for his country it's because he's been promised them by his club manager.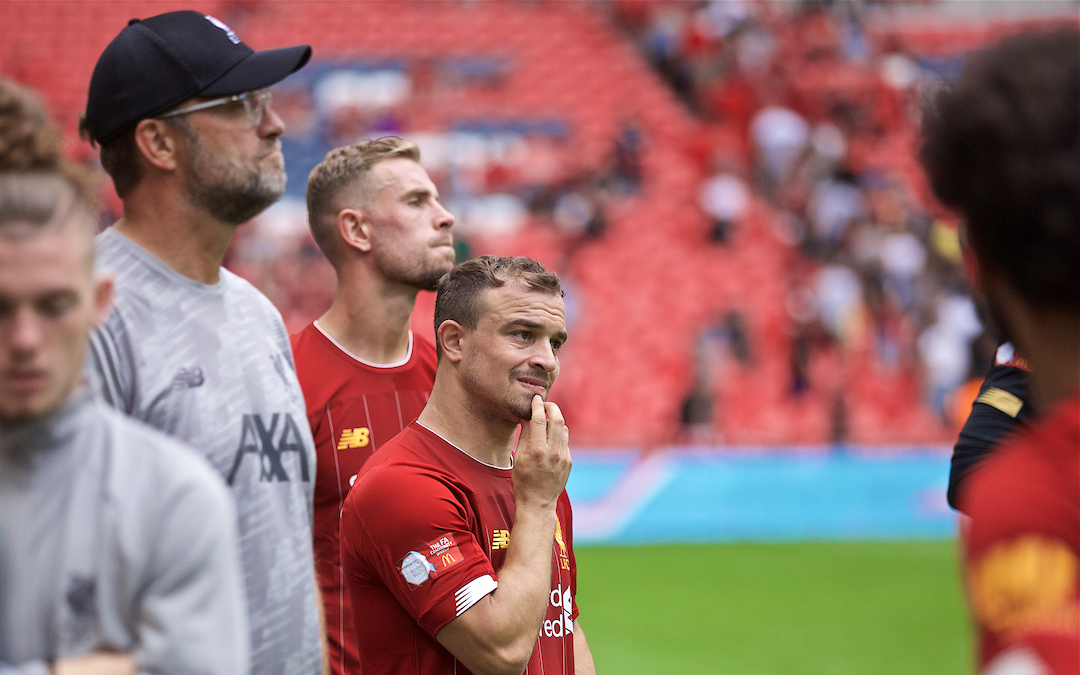 Shaqiri starts against Newcastle and Firmino is a strong candidate to be rested. Bobby has played for Brazil and crossed continents and time zones to be back and ready for The Reds. Firmino is so very important to Liverpool, though. For one game only he needs to be put on ice. His time definitely will come.
We won't dwell on Steve Bruce's plans for Anfield. Suffice to say that, as per all of Newcastle's four previous games, he will set them up as a 5-4-1 and park that bus and then some.
Occasionally these tactics have their day. Saturday, in its early hours, will not be one of those days.
Liverpool – this Liverpool – are too good and, like football, fantastic at all times.
Predicted 11: Adrian; Trent, Matip, van Dijk, Milner; Fabinho, Henderson, Chamberlain; Shaqiri, Salah, Mane
"Newcastle is a game that you might worry about under normal circumstances… but these aren't normal circumstances.

"Liverpool look absolutely unstoppable." ✊

📱 Subscribe for all of our buildup as The Reds look to make it five wins from five 👉 https://t.co/TEMh9rqIOf pic.twitter.com/M14rU4u72C

— The Anfield Wrap (@TheAnfieldWrap) September 13, 2019
Recent Posts:
[rpfc_recent_posts_from_category meta="true"]
Pics: David Rawcliffe-Propaganda Photo
Like The Anfield Wrap on Facebook