GOODFELLAS helicopter morning, there.
Woke up white-wined by the biggest removals van I've ever seen that unsurprisingly got stuck in the street. Beeping it's fucking head off…
Got up, went the shop, got back, started chopping stuff to marinate lamb, chopped me finger off, cleaned up associated blood, marinated the lamb…
Fitted shin pads to a small boy, remembered said small boy's keeper gloves, flew like the wind to footy, no ref, reffed the first quarter of the game, forgot to start the stopwatch, blagged the replacement ref when he turned up that there was 10 minutes gone, game finished…
Ran to the car, drove the ground, missed the first 20 minutes, sweated like Steve Bruce's balls in them black trackies, got in the ground, watched The Reds and fucking relax…
I mean, I missed the first 20 so anything could have happened. You rate that bit, or at least bear it in mind.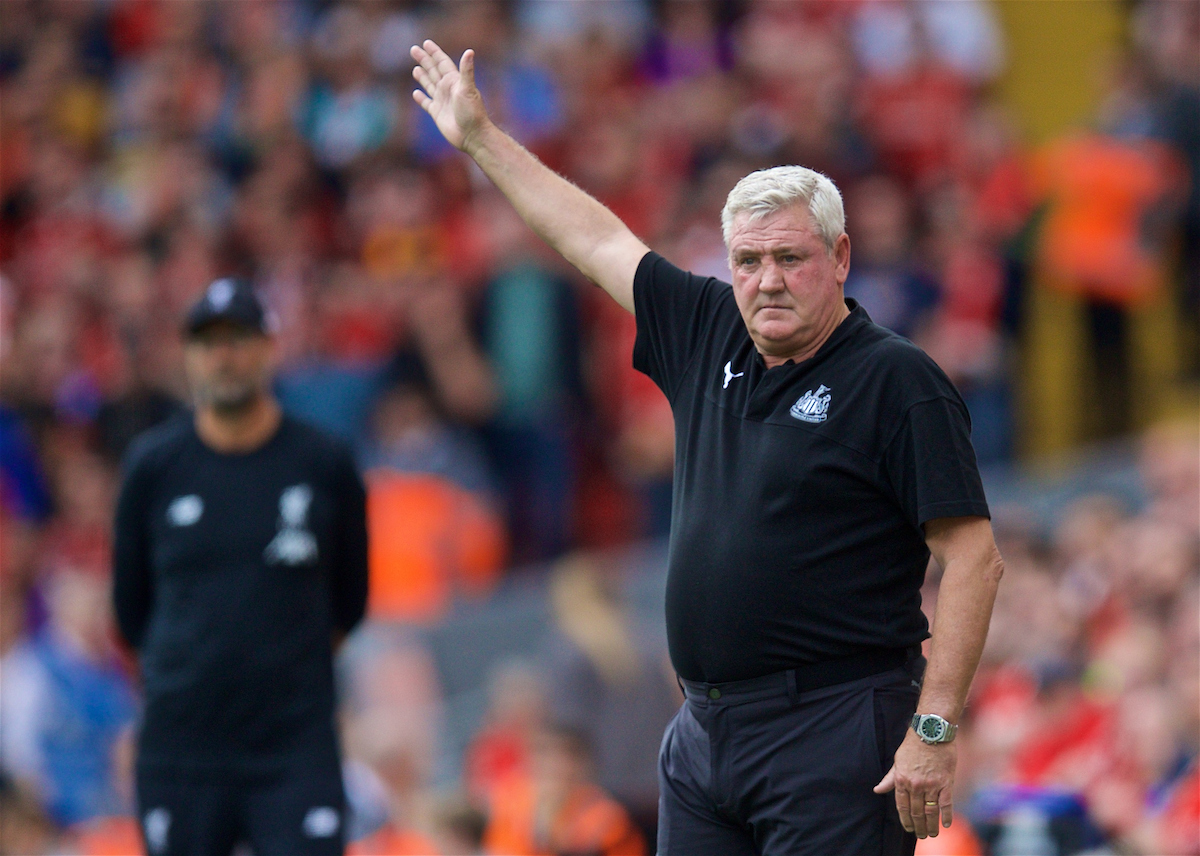 Adrian: 7
Might have soiled his kecks first 20 for all I know. Absolutely nothing to do aside from that.
Trent: 8
Them cross-field balls he plays, la. Unreal. The one to Salah in the first half, pure ping. Should have squared the shot in the second half to Sadio for his hat trick, in fairness. Tremendous, that aside.
Big Joelly: 8
Quality again. Should have had a pen. Obviously. Of course he should have. Gave the referee a massive bollocking when we scored while everyone else was celebrating. Well in, lad.
Fucking Marriner. Fucking Marriner has made a career of not giving pens at Anfield, the stupid Andrew twat. Don't get me started on them Heathrow fuckwits watching the game and not intervening.
That said, I had a go at reffing this morning, didn't start the stopwatch. Point one of the handbook. Shite. How long's gone, ref? I don't fucking know lad, abar 15?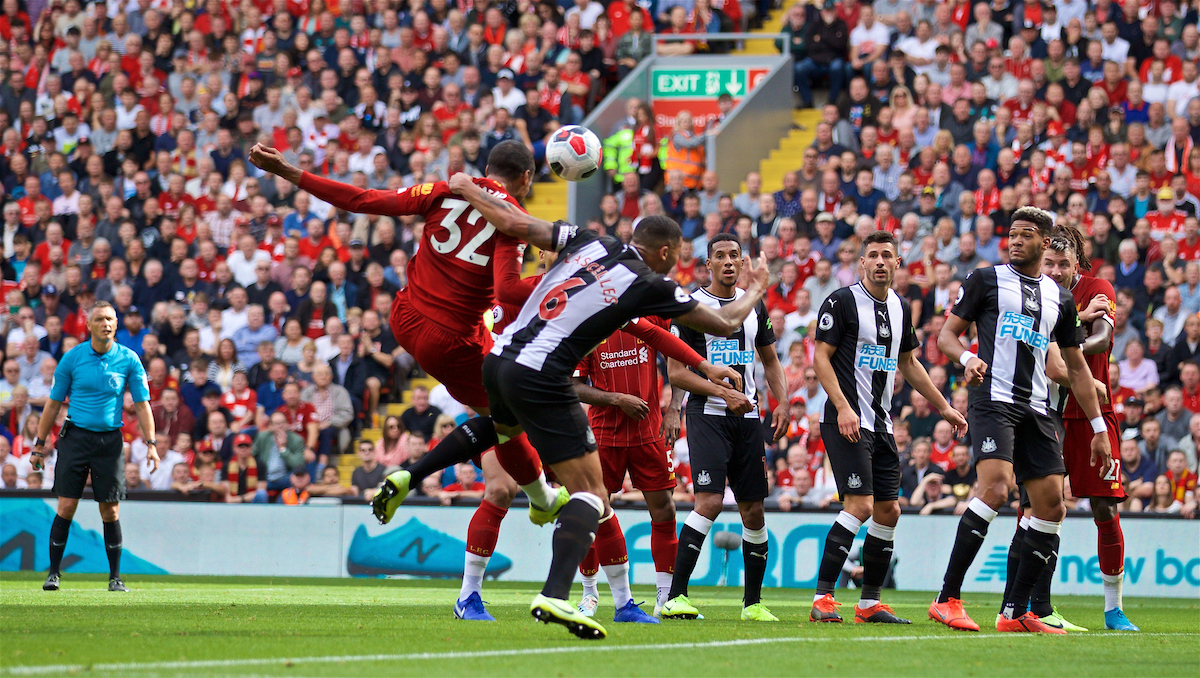 Virgil: 8
I don't know. For the rest of the season let's just assume that he has been the greatest defender you have ever seen as I can't keep saying the same things every week. I'll just comment by exception. Tremendous. That shot though, lad. High on the Degsy-At-Wembley-Ometer. Ludicrous.
Andy Robbo: 9
Was tremendous today. Creates the first just by pulling their lad out of shape, added the impetus that was missing from the midfield with Henderson not playing, the best player on the pitch for me aside from Firmino. He's playing a different game this year.
Fabinho: 9
Probably the perfect midfielder, isn't he? Everything I wanted to be when I was playing but everything I wasn't. Got a nose for danger, an eye for a ball. Perfect.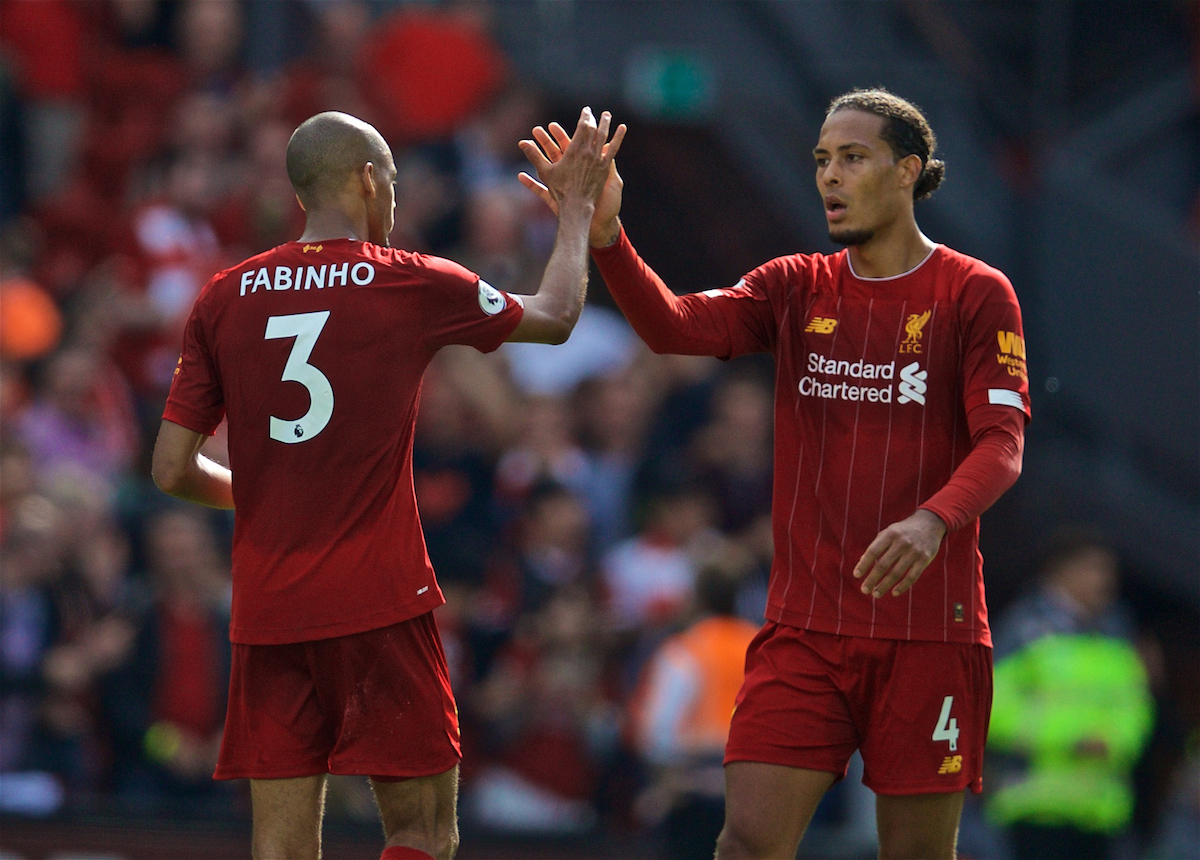 Gini: 8
Pieced it together all day. Just asked Adam Melia what did Gini do? He said: "I think he was immaculate, which means, I have no idea."
As ever, words of pure wisdom pouring out of his mouth.
Oxo: 6
Looks good when he gets it deep and drives from midfield, but at all the other bits of the footy, I thought he struggled. Looks like he might be trying a bit too hard to be good. Gave it away in some dodgy positions.
Sadio: 9
He's so good for the first goal. The touch, the opening of his body, the finish. Absolute top bin. We were a bit shite when he wasn't left wing in fairness, but that's nothing really to do with him.
Not as good second half, trying to make it happen a bit too much. What a player, though.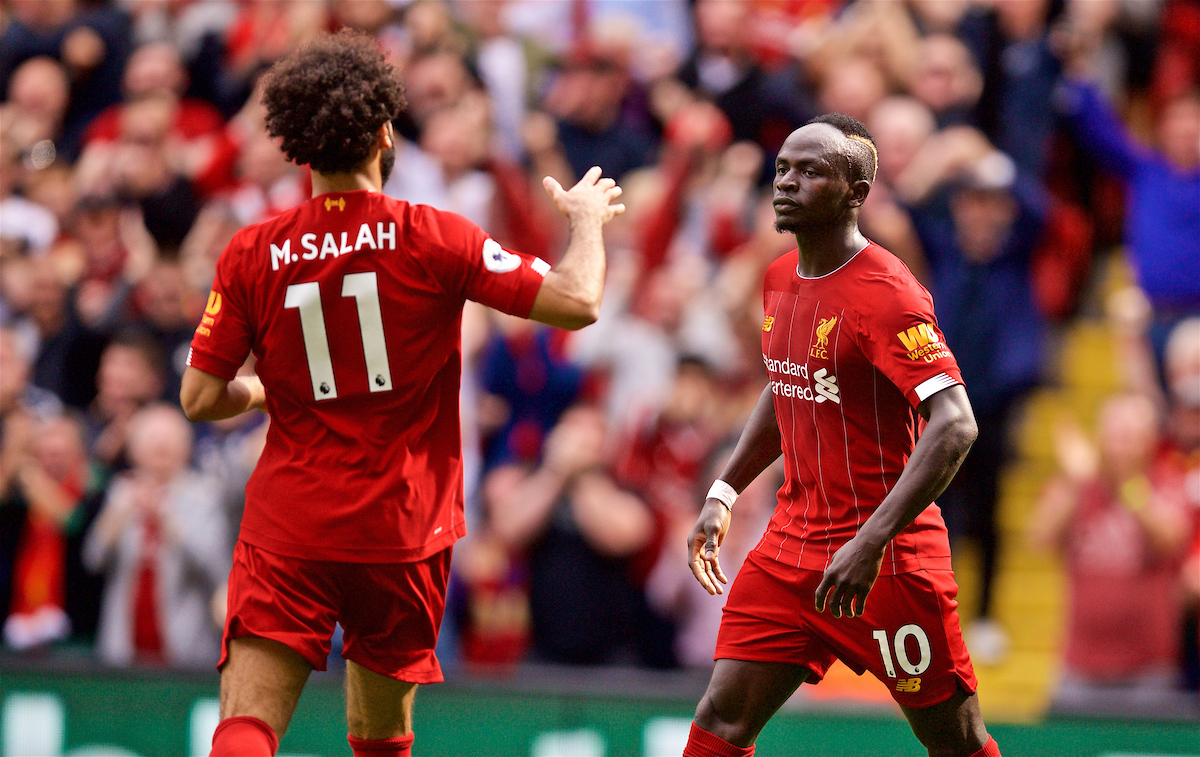 Divock: 8
There are three types of Divock performance as far as I can make out: 1) does nothing and is possibly shite but scores the absolute important winner; 2) does alright; 3) absolutely shite but goes off for Firmino and The Reds look instantly 50 per cent better. Today was a number three, and as such he's getting an extra three points.
Mo: 8
He's just so much of a threat, isn't he? His goal. That flick. That wasn't him but it was a goal pretty much from the minute he picked it up and fed it to Bobby, we just didn't know how. Great touch, great finish.
SUBS
Firmino: 9
Unreal. The flick for Mo's goal was disgusting. Have you seen it back? Jesus. The work for the first. The ball for the second. He is our best player I reckon, which is mad.
Milner:
Filled space and that.
Shaq:
Looked good when he came on.
"They're going to have to send a team from Mars to beat us at Anfield…"

📱 Subscribe and listen to our immediate post-match show after Liverpool's 3-1 win over Newcastle 👉 https://t.co/XZAK9veWt7 pic.twitter.com/tX1IffDAT2

— The Anfield Wrap (@TheAnfieldWrap) September 14, 2019
Recent Posts:
[rpfc_recent_posts_from_category meta="true"]
Pics: David Rawcliffe-Propaganda Photo
Like The Anfield Wrap on Facebook