IT'S very early into a league season to be talking about "must-win" league games.
Southampton away is a must-win game for Liverpool.
And yet…
And yet, isn't this all really the false construct of a man or group of men deemed it must become this way?
Sheikh Mansour and his colleagues had a plan to make Manchester City football club into the most successful indefatigable football team the world has ever seen. Their journey towards achieving this aim began around a decade ago. They are now not far from reaching said journey's end.
The plan was a simple one – keep hiring the best individuals at all levels of the organisation until the whole became a perfect sum of the parts.
Manchester City, perhaps unlike any football institution that has preceded, are truly a sum of their parts. They are the product of having a perfect manager leading players who are the best or close to the best in their respective positions.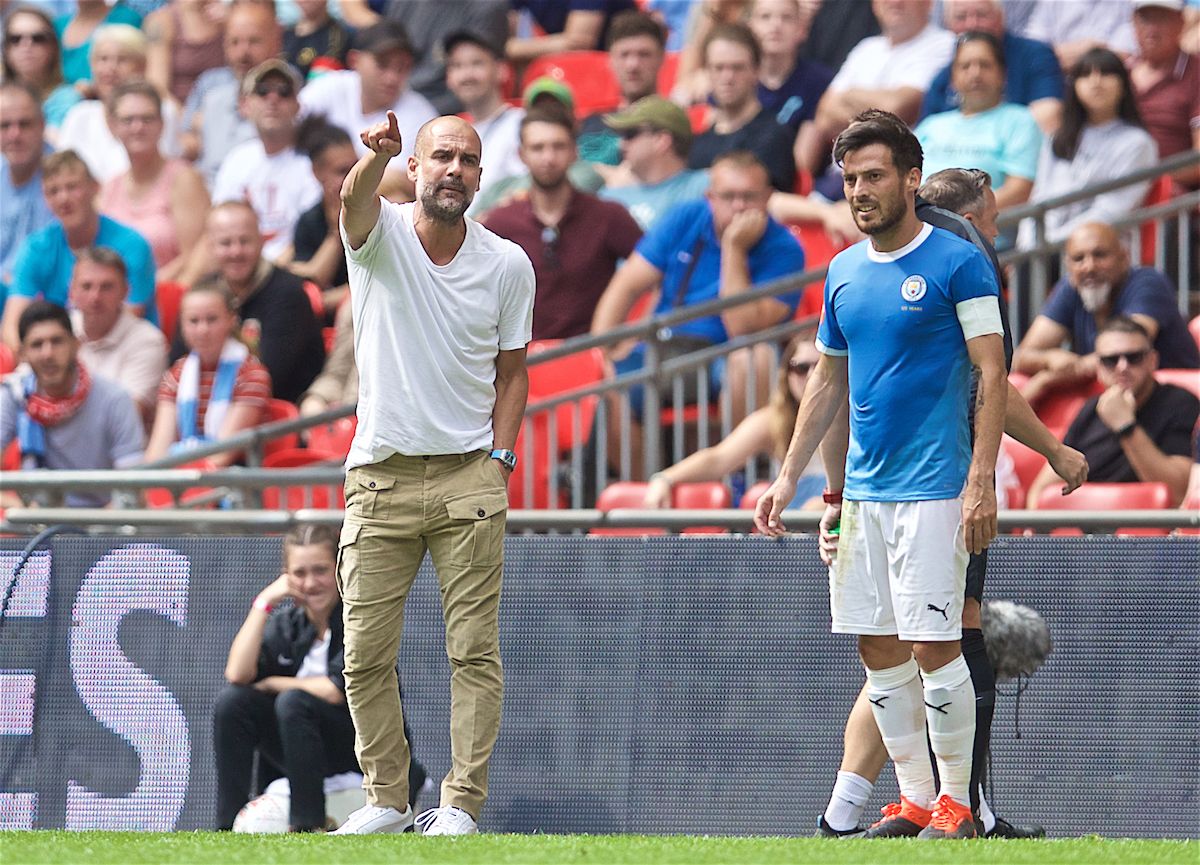 The task of assembling and administering all of this has also been achieved by people hired because they are also the very best at what they do. It all works. Who knew?
Others obviously try to do the same but cannot achieve the same, simply because they face competition. That word is the key here. The rest exist and have always existed within the context of a competitive environment. Sport can only prevail as meaningful while it remains competitive.
When the earliest Olympic Games were conceived it was not as a beauty pageant it was as a trial, as a test, as a contest. When the rest might as well all give up and go home, well, that's what we'll all just do.
The next five years of the "Manchester City as host to a nation state's ambitions" project will tell us if all of the concerns typically alluded to above were merely jealous anxiety or correct harbingers of the doom a sport was ultimately to face.
We are already speaking as though Manchester City's 100 point seasons are de rigueur. If they are then the game is goosed. Because then all games become must-win games. Literally all.
In economics, in market theory, there's a concept of "abnormally high profit". Market/competition theory states that in the long run, as long as a competitive environment is not artificially restricted, that competition will come into the market and attack the abnormally high profits of one entity and correct the distortion.
Jürgen Klopp's Liverpool may be football's last hope for a correction. Football needs Liverpool, or a Liverpool, to continue to swim against the rising tsunami tide that is Manchester City, and to succeed.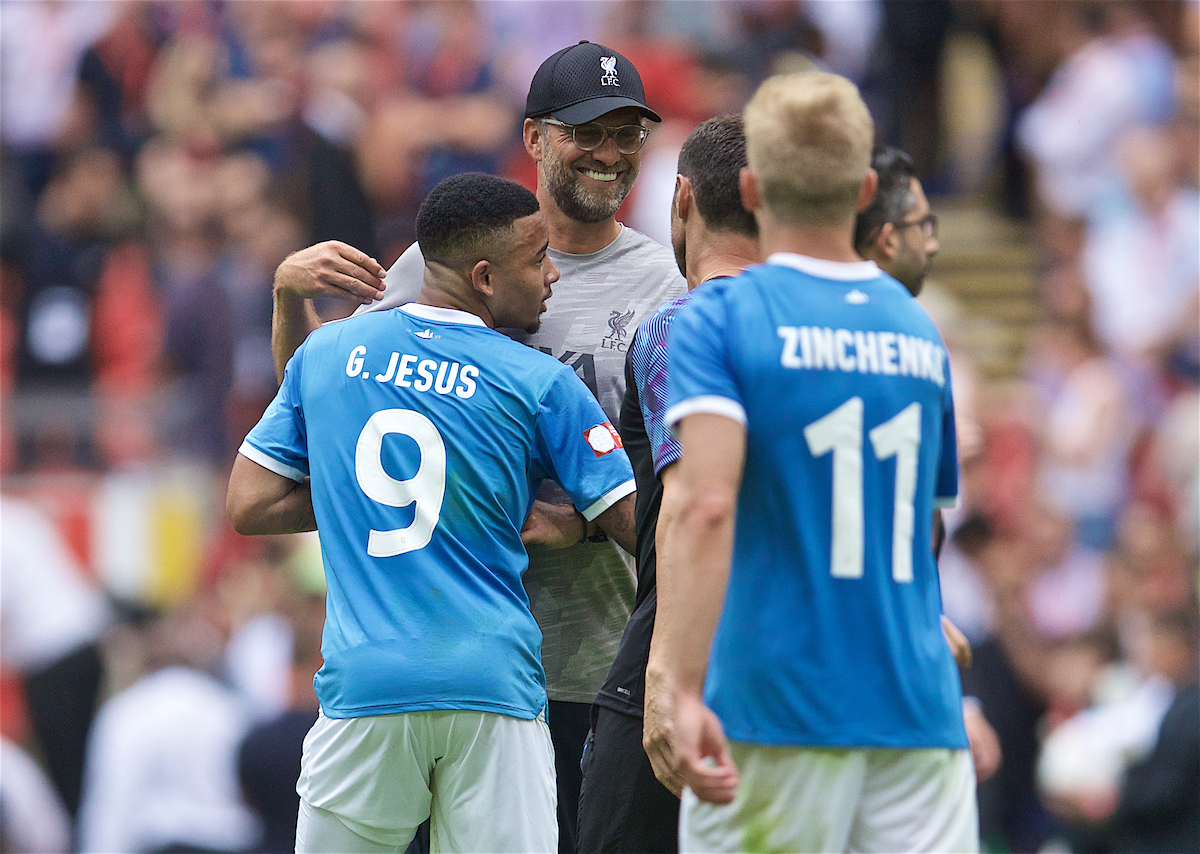 To succeed in a manner that jolts the men who conceived of the Manchester City project into reappraisal of why they are doing what they are doing and the efficacy of the entire enterprise.
For there must come a point where even they realise that endless 100-point seasons will only serve to turn them into football's equivalent of the 1970s travelling basketball circus of a team known as the Harlem Globetrotters.
We (of a certain age) all loved the Globetrotters as kids. I think every '70s kid saw them play. About twice. Because after a couple of watches you got it. "Yeah, great, they're good aren't they. Now can we watch sports, mum?"
Klopp and his team cannot be expected to take on the burden of being the team that brought the Harlem Globetrotters back into the sporting arena.
Jürgen will say "all we can do is try and win our next game". And that's all there is to talk about now before each fixture. Let's just try and win each of "the next games" until the point comes when that objective no longer seems so pressing a requirement.
It's very early in the new campaign
Given the glory that was Istanbul 2.0 on Wednesday night, what should've been a contest of men against boys at Southampton, albeit at a tricky away ground, is now a battle between boys and absolutely knackered warrior men.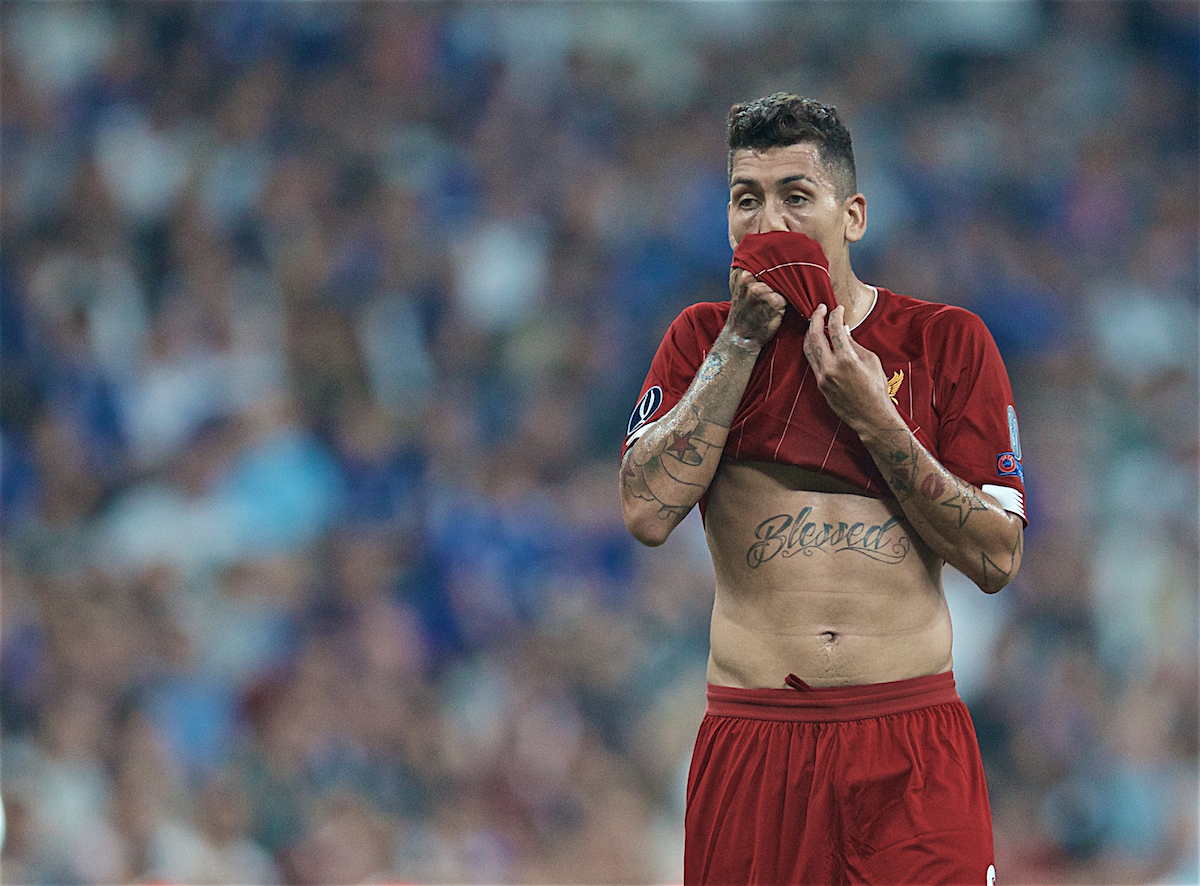 Klopp may try to gamble and win this inside 45 minutes but that looks a vain hope from here.
Southampton were shite in defeat at Burnley but that will only serve to make them a more dangerous opponent, as Chelsea proved. Southampton were a handful for Liverpool when the sides met in April, and although The Reds triumphed convincingly in the end, it was something of a rollercoaster evening.
Back in the spring, The Saints sought to exploit a congested Liverpool fixture schedule by roughing up and attempting to outrun the visitors for 45 minutes. It was an approach that threatened to succeed and their boss Ralph Hasenhuttl may be tempted to apply similar tactics this time out.
Jürgen Klopp has a tricky team selection ahead of this weekend's fixture. There are enough footballers to choose from, but most of them played for a full 120 minutes to enable Liverpool to win the Super Cup on Wednesday night.
A few key individuals didn't start in Istanbul but can expect instant recalls for St Mary's. Trent Alexander-Arnold will return to first 11 duty, as too will Gini Wijnaldum and Bobby Firmino.
It seems likely that Sadio Mane will continue his "pre-season" in the first team and he should begin the game alongside Mo Salah and Bobby. It would've been nice to drop Naby Keita in for this game but his injury should ensure that we see a midfield of Fabinho, Henderson and Wijnaldum.
Klopp will probably have a reasonable idea about the substitutions he will make already. Some lads are going to struggle to put another long hard shift in and will need replacing on 60 or 70 minutes. The likes of Origi, Chamberlain and Milner will all expect to see action.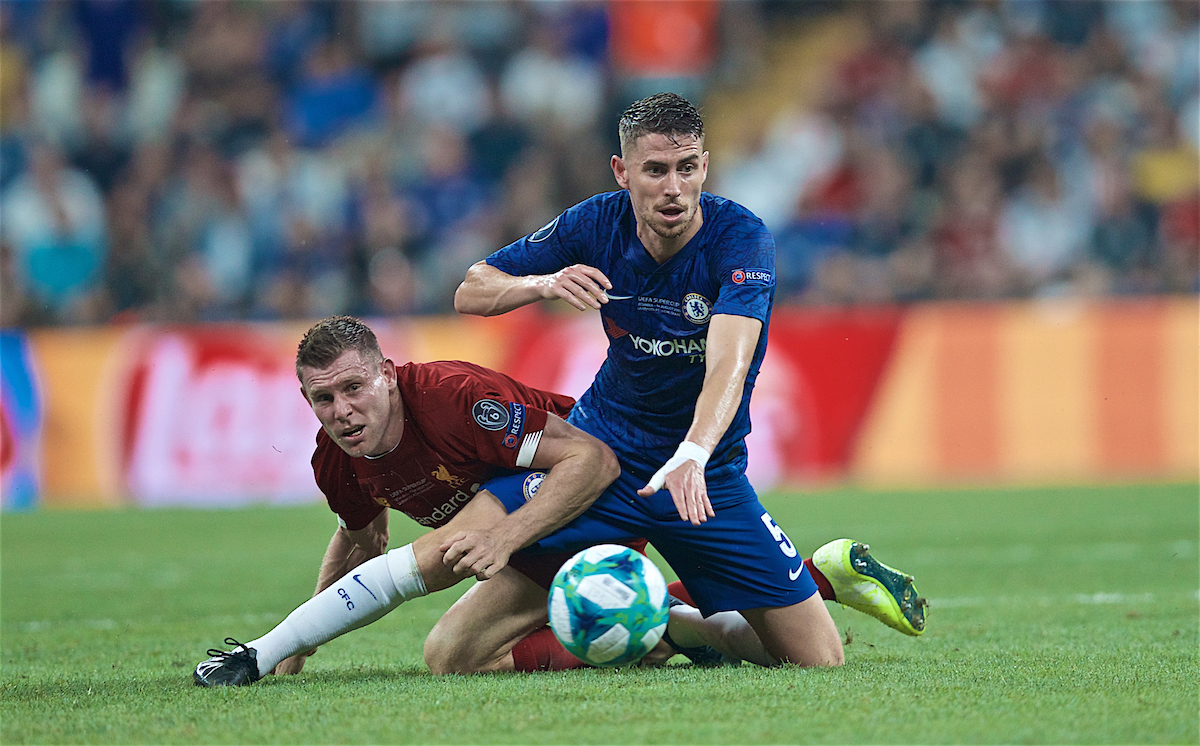 Whatever outfield picks the manager makes, there's one certainty – someone will be making a full Liverpool debut in goal on Saturday. Alisson Becker's injury will mean a start for either new signing Adrian (assuming his swollen ankle calms down) or third-choice keeper Lonergan.
Given the context, Southampton is not a game where we should look to The Reds to put on a show. It's a case of just win by any means necessary. It crazily feels like a long, hard season already and we're just three games in.
This is a campaign which may take a bit to catch light so, for the time being, Liverpool need to just settle for winning football matches. The spectre of Manchester City is only meaningful if we do our bit.
These Reds are experienced winners now, and haven't come this far to just slip back into the shadows.
Predicted 11: Adrian; Trent, Gomez, van Dijk, Robertson; Fabinho, Henderson, Wijnaldum; Salah, Firmino, Mane
Recent Posts:
[rpfc_recent_posts_from_category meta="true"]
Pics: David Rawcliffe-Propaganda Photo
Like The Anfield Wrap on Facebook