OH, man – that first half! Jesus Christ. Heavy going, that. We were sound and then Milner cut his head and The Reds started acting the goat. Miles in their legs can't have helped. Big fan of having a nervous last 10 minutes for nothing. Fucking hell…
Adrian: 6
A great save, point blank, first half. Does well in the main, and it's a cracking save off the Joel Matip oggy attempt, but fuck me he loves to tit about on the ball. I mean, Jesus Christ, every fucker when we bought him was banging on about him being good with his feet!
Well, he might be able to draw a fucking picture like Christie Brown with his big toe and a crayon, but he can't frigging kick it. He was shite at it first half, nearly got caught, and then decided to have another go with a wild man running at him when he had a ball on square.
You forget how shite most keepers are. Bell-ends. All of them, bar one. That might be a bit harsh, to be fair, he's basically somewhere between a bell-end and a genius.
Trent: 7
A sloppy start to the first half then lashes that ball in that just misses Firmino back stick. Played well second half, like most of the Reds.
Big Joel: 8
Can't stop watching the close up of him during the cup lift, like he is in The Paradox main room, bottle of Carlsberg for a quid, True Love Never Dies just dropped. Loved the bit first half when he overlapped Mo Salah down the right wing when we were down to 10 men and then they broke and he was our closest man to their keeper. Also loved the header where he tried to lob Adrian. That said, thought he was great, aside from the Che Adams free header first half when he got caught under it.
Virgil: 8
The really isn't much more to say than he is really very, very good. Supremely talented. Wasn't overly into him getting beat for the point-blank save in our six-yard box but, you know, he's not Superman. Loved his, and the rest of the defence's, decision not to pass it to the goalie anymore once he scored that oggy. Yer fuck him off, he is a mental case.
Andy Robbo: 8
Thought he was back to somewhere near his best today. Great defensively, tucked in a few times to make some cracking last-ditch interceptions, then looked great going forward second half also. Unlucky with the chance he had. What a goal that could have been.
Gini: 7
Started really well, then, like the rest of the team, dropped out of it when Milner went off and couldn't get back into it until half time. In fairness, he at least tried to slow it down and keep the ball, Much improved second half, plays a few great through balls.
Milner: 6
Absolutely butted their fella and went off for about an hour. Think he nipped the Royal for his stitches. The Reds went to shit when he went off, so he is losing a point for that, even though that makes no sense.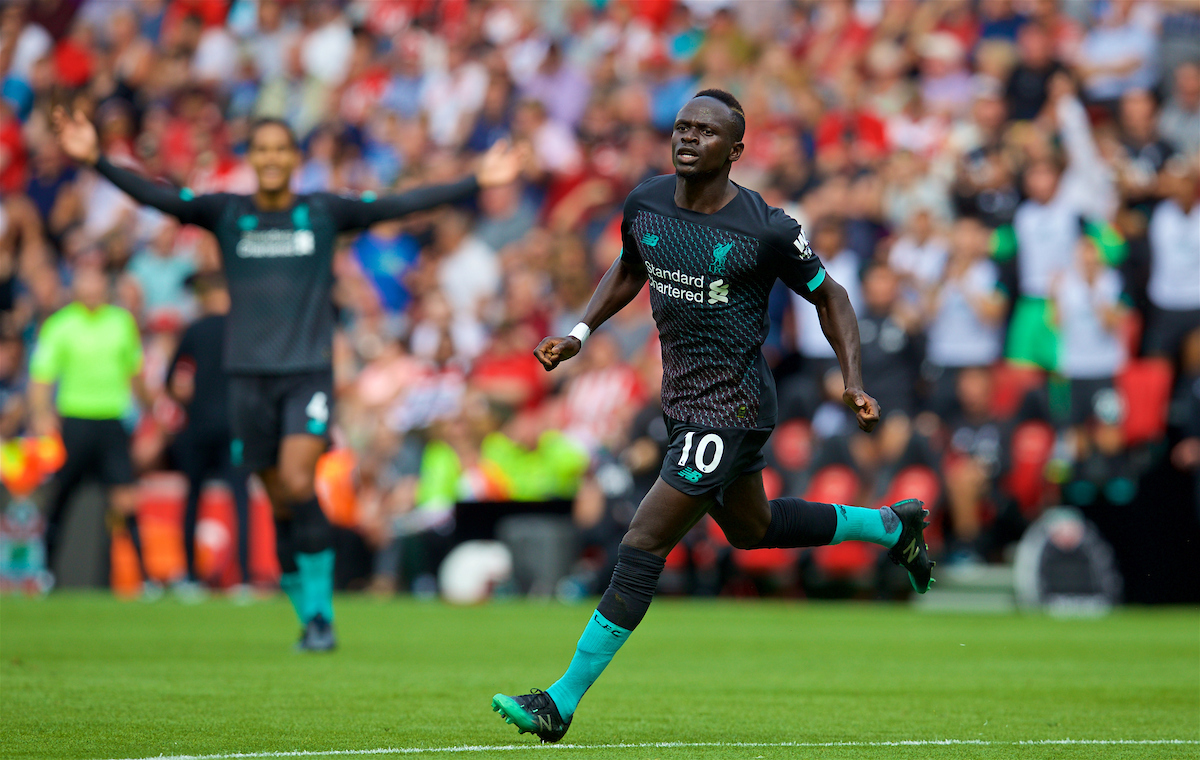 Oxo: 7
He's much better in centre midfield than he is up front, isn't he? I mean, he is shite up front, so it isn't that hard, but he was good here for the first 20 of both halves. Knows what he is meant to do in the middle and offers good legs to overlap on the attack.
Sadio: 9
Absolutely boxed us this game today in fairness. The Reds were shite first half and hanging in to sort themselves out at half time. Nah, giz that and watch this. You could have had the keeper's auld fella in there with him and he wouldn't have saved that. Was tremendous all game. Might be our best player, but you could say that about at least eight of our players, so, you know.
Firmino: 8
Was great again when The Reds were good, and tried to drop in and help when they weren't. Great goal – had a bald man screaming at the telly for him to hit it for ages, then he did.
Mo: 6
Had a bit of a day off. But that's sound because he's boss.
SUBS: 
Fabinho: 6
Come on when we needed him.
Div: 5
Come on.
Henderson: 6.6
Big fan of him coming on, fucking the arm band off and bollocking everyone until we won. Sound.
Recent Posts:
[rpfc_recent_posts_from_category meta="true"]
Pics: David Rawcliffe-Propaganda Photo
Like The Anfield Wrap on Facebook