I'VE always felt that the first game of a new season is the most special.
I'll bore on about it at the beginning of each new campaign. The first fixture is the one to be most eagerly anticipated.
There's something timelessly pure about the moment just before the first ball is kicked. Twenty-two men facing each other on an often sun-kissed fresh English late summer's day. The pitches at their best. Everything perfect, everything possible.
I love the renewal of the restart. All changes from the point the referee blows that first whistle but until then, right up until then, fuck it, we can dream all possible dreams.
All this fantasising even though your team may have laboured to a seventh place finish the previous campaign and lost your best player to some continental powerhouse. That's cast to the back of minds. You've signed some lad from the French league you'd never heard of three months ago. Now he's your saviour.
The optimism, the renewed hope, conquer all. Or at least it should otherwise what the hell are you still going the game for?,
But sometimes, just sometimes in the lives of football teams and their acolytes, really genuinely important things happen. Like a team playing out nigh on the best season in its proud 127-year history.
The team that amassed 97 league points and won the European Cup are entitled not just to savour the prospect of the season's opening fixture, they're permitted to drool at its approach, to bathe in the expectation, to gorge on the will to go on and fulfil what were hitherto fanciful wishes rather than realistic ambitions.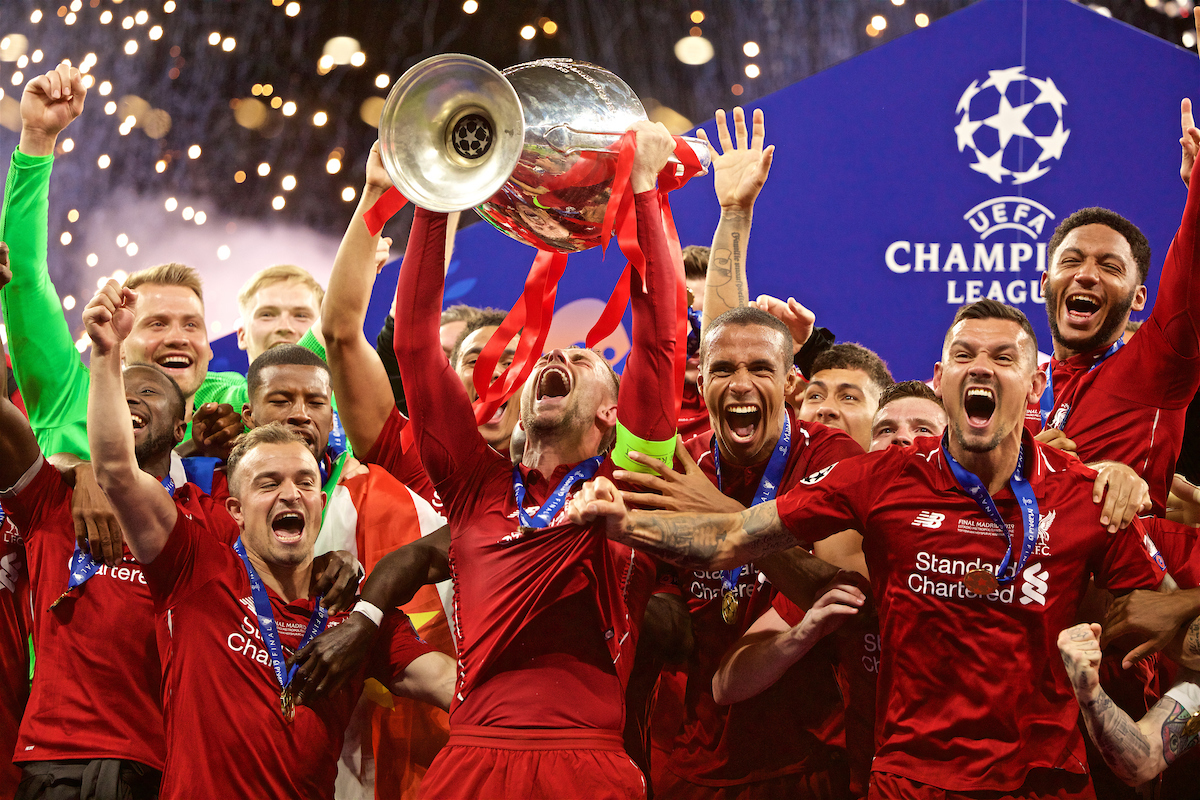 Bring on the champions of Europe.
The Reds have spluttered a bit through pre-season, but that's OK. We've had a disjointed roster representing us. I wish Ryan Kent and Harry Wilson all the luck in the world but they aren't Liverpool Football Club's attack. We should see the best front-three combination in the world reunited at Anfield on Friday night.
Mo Salah got through 90 minutes at Wembley and looked like he could've played another full game directly afterwards. Mo Salah is fit, every which way you look at it. Bobby Firmino looked sharper too, if not quite in Salah's condition.
I think Sadio Mane will be a surprise starter, given he's had just four days of training. Sadio's holiday was only a short one though – just 17 days – and he will have lost nothing. If anything, holding him back could knock him out of rhythm.
This news will disappoint Divock Origi who must have felt himself near certain to start the new season as a first-team player.
It will have been a big week in training at Melwood with plenty desperate to show the manager that they are worthy of at least a place on the substitutes bench.
Origi may not even be able to take being a first-choice reserve for granted. Hot-shot Rhian Brewster believes that his time is now. He will surely be looking to put pressure on his manager in every training session.
In a sense, Adam Lallana typifies the spirit and competitiveness that define Jürgen Klopp's Liverpool. His Community Shield cameo was that of a man determined not to be defeated simply by the passage of time.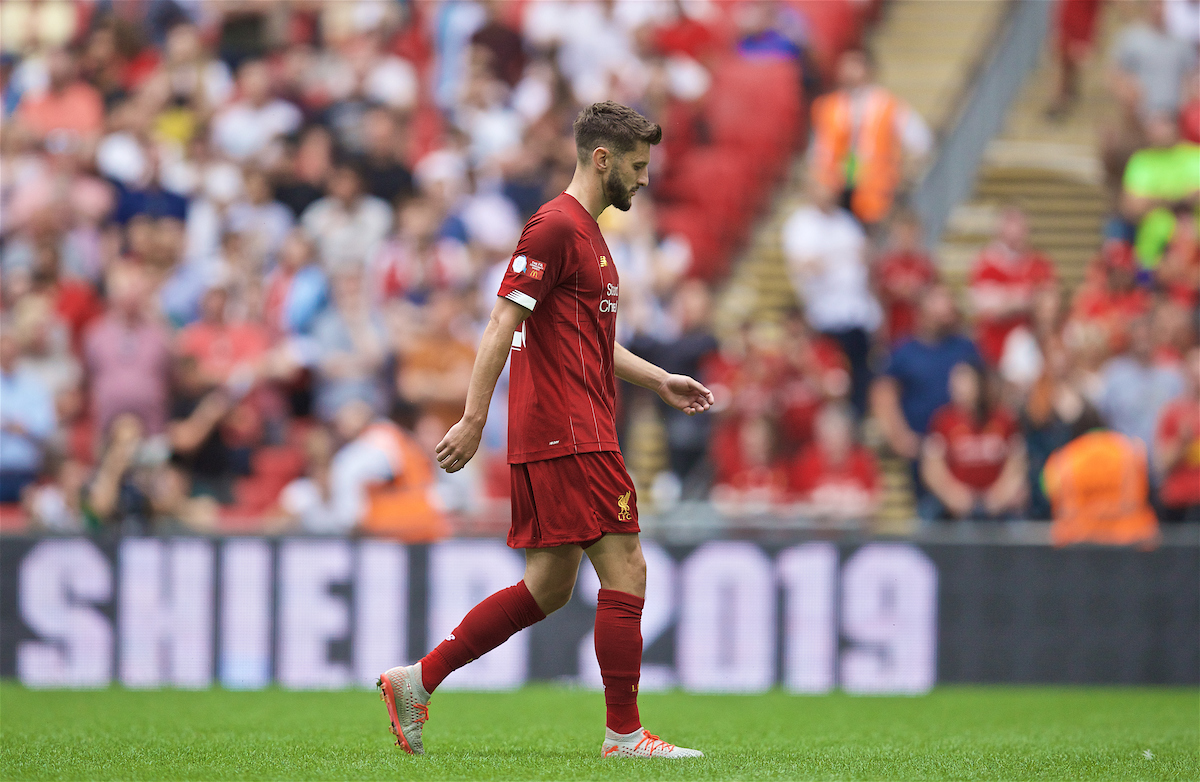 Lallana wants that last hurrah. He could again work himself into the squad for the opening fixture. Klopp believes in the application he witnesses being put in at Melwood.
In midfield, Jürgen has a wealth of options. Given that he will expect his side to utterly dominate the ball he'll look to craft as much as to graft from the men he plumps for.
Fabinho is the closest Liverpool have to a definite midfield starter. He has all but secured the number six position for the foreseeable future. Who is next in the pecking order, though? It's hard to say these days.
The captain, Jordan Henderson or one of last season's surprise stars, Gini Wijnaldum? Naby Keita has shown in his two pre-season outings that he feels like he's very much "back". I think he starts against Norwich.
Alex Oxlade-Chamberlain is desperate to begin a Premier League game but he is still being nursed back from that ACL injury, and he can expect to feature mainly from the bench as he builds up fitness.
At the back, the five that began against Man City at the weekend will surely be asked to go again, although Joel Matip may feature quite often this season as Klopp carousels three players – Matip, Gomez and Trent – around two defensive positions.
Trent is on course to become the world's best attacking full back but is still some way short of being regarded as an accomplished defender. Gomez will be trusted more than Trent against some opponents.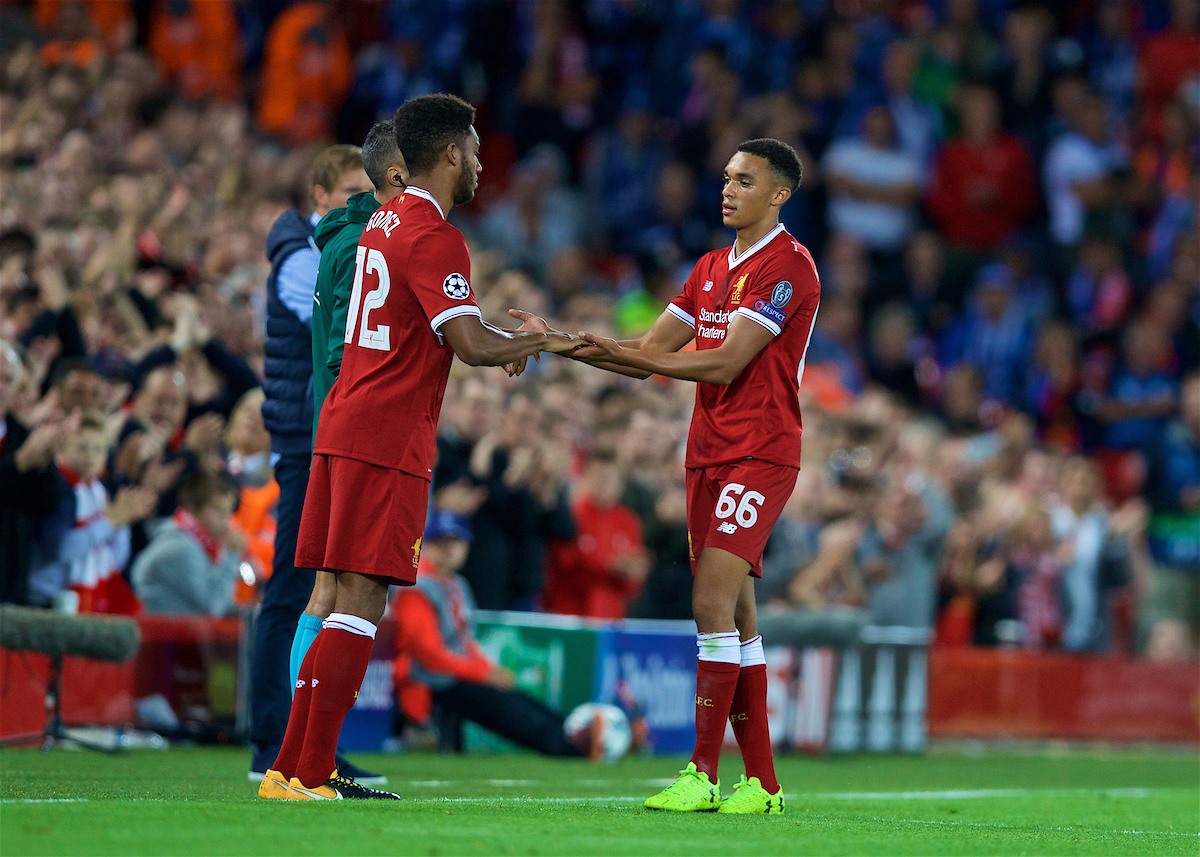 Norwich's pre-season was arguably weirder than Liverpool's. Daniel Farke's newly promoted second tier champions lost heavily to crap like Brentford, and were thrashed by Atalanta, but won 2-1 at Schalke.
Other opposition included Toulouse, SC Bonner and Arminia Bielefeld. Farke was clearly not preparing his team for the likes of Liverpool in choosing those opponents.
Norwich will come to Anfield with a fearless – any kind of result is a ridiculous bonus – type of attitude. If ever there's a time to shock a team far superior to you it's on the first day of a season when teams can be caught cold and lacking any rhythm.
I say this and then check myself. Norwich City aren't just facing a big team away from home in their opening fixture back in the Premier League. They are facing the force of nature that is Liverpool FC 2019 edition.
The team of the world's best goalkeeper, Alisson Becker; the team of Virgil Van Dijk, as good a centre back as anyone has ever seen; the best young full backs out there in Trent and Robbo; the most devastating attack in Europe, the triumvirate of Mo, Bobby and Sadio.
Let's get this show on the road again then and put these to bed early on Friday night. The biggest prizes are near but for now still far away. It's an evening to anticipate, to excite and hopefully will be one to really savour.
Bring on the champions. The champions of Europe.
Predicted 11: Alisson; Trent, Gomez, VVD, Robertson; Fabinho, Henderson, Keita; Salah, Firmino, Mane
Recent Posts:
[rpfc_recent_posts_from_category meta="true"]
Pics: David Rawcliffe-Propaganda Photo
Like The Anfield Wrap on Facebook