IT'S the Super Cup.
It's against Chelsea, who are led by the only man in Great Britain going baldy quicker than Joe Hart. I'm a baldy spotter by trade now. Can see them hairs getting finer from a mile away.
Lampard will be lashing sun cream on his scalp before you can say Jack Robinson.
The major story in the buildup to this though is the Big Dog himself.
Big Degsi Lovren, got the flu again. Or maybe the shits, a head cold, sinusitis, under the weather, throat infection lad, migraine. Immune system of fucking Philadelphia era Tom Hanks that fucker, honest to God.
Ta-ra, lad.
Anyway, sound winning that.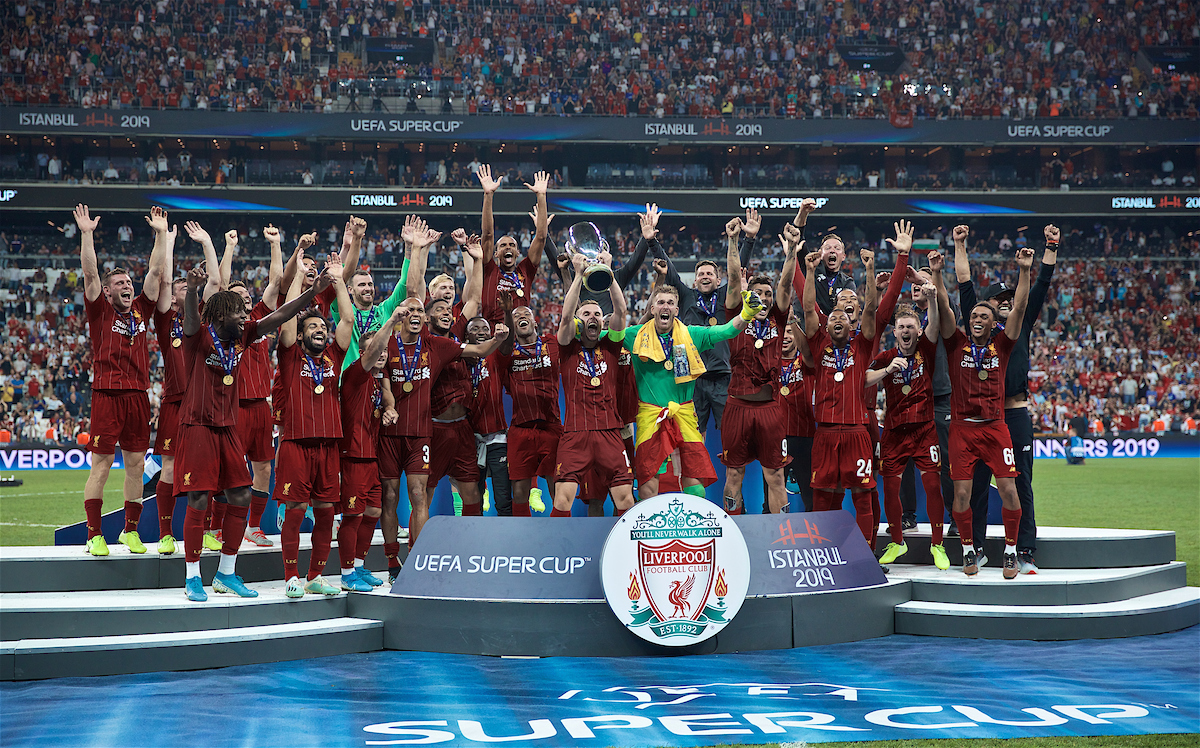 Adrian: 7
Makes a cracking save at someone's feet which could easily have been a pen and a red card, but aside from that he is absolutely goalie par, isn't he? I mean he doesn't really do anything wrong ever but he just isn't the best keeper in the world.
Mad how we have watched pure dogshite in our goal since probably late 2010, but have become pure relaxed about watching an absolute world beater in our goal every week, like that shite is normal. No, this is normal and there's nothing wrong with it, except it isn't boss.
Great save in extra time mind you, and reckon he has hard lines with that pen. Was that a pen? I'm not having that in a million fucking miles. What is the point of VA-Fucking-R if he doesn't touch him but it isn't deemed as clear and fucking obvious. Fucking hell.
That save in extra time, where he dives with the big one handed save, that's one where Alisson just steps to his right and catches it and we break. Best in the world though, isn't he?
Hang on, he's just saved the last pen, sell that soft fella and make this fucker captain.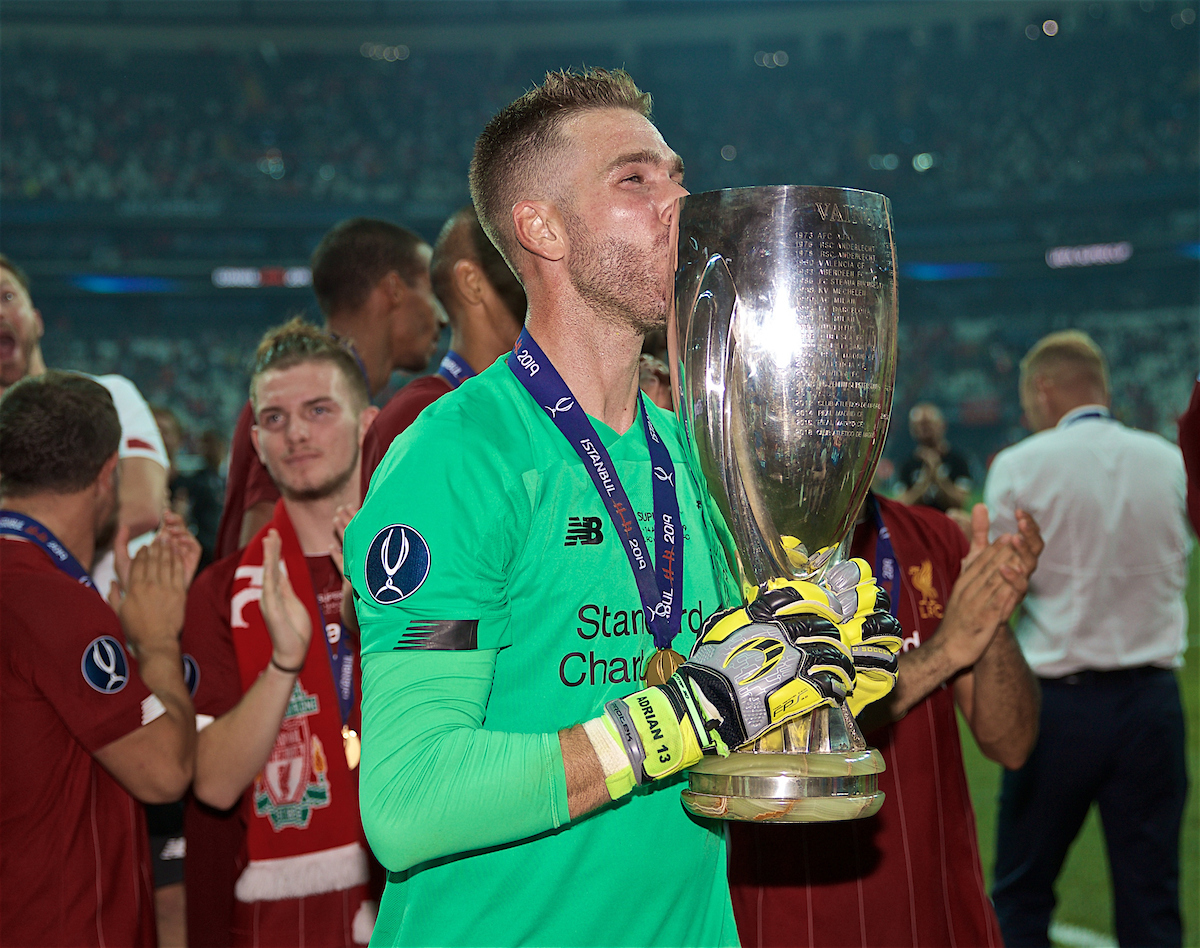 Joe Gomez: 6
Thought he struggled like fucking hell at right back. Didn't know where his line was, kept getting caught out of position. Bag of rags tonight. Looked like a centre half playing right back. Weirdly decent went he went on the left, though.
Joel: 6
Fuck me he couldn't pass it five yards. I mean, not even five yards. If you asked him, from five yards, to, I don't know, twat a really massive cow's arse with the biggest banjo the world's ever seen, maybe even with a double bass, I'm saying he fucking hits himself in the grid twice. Picked off down that right side. Was desperate for him to take the sixth pen.
Virgil: 7
Was good as per but I don't know, I am struggling with how easily people are getting in against us. Hard to lay this at Virgil's door given that it's mainly down our right, but still. Box it, Virg.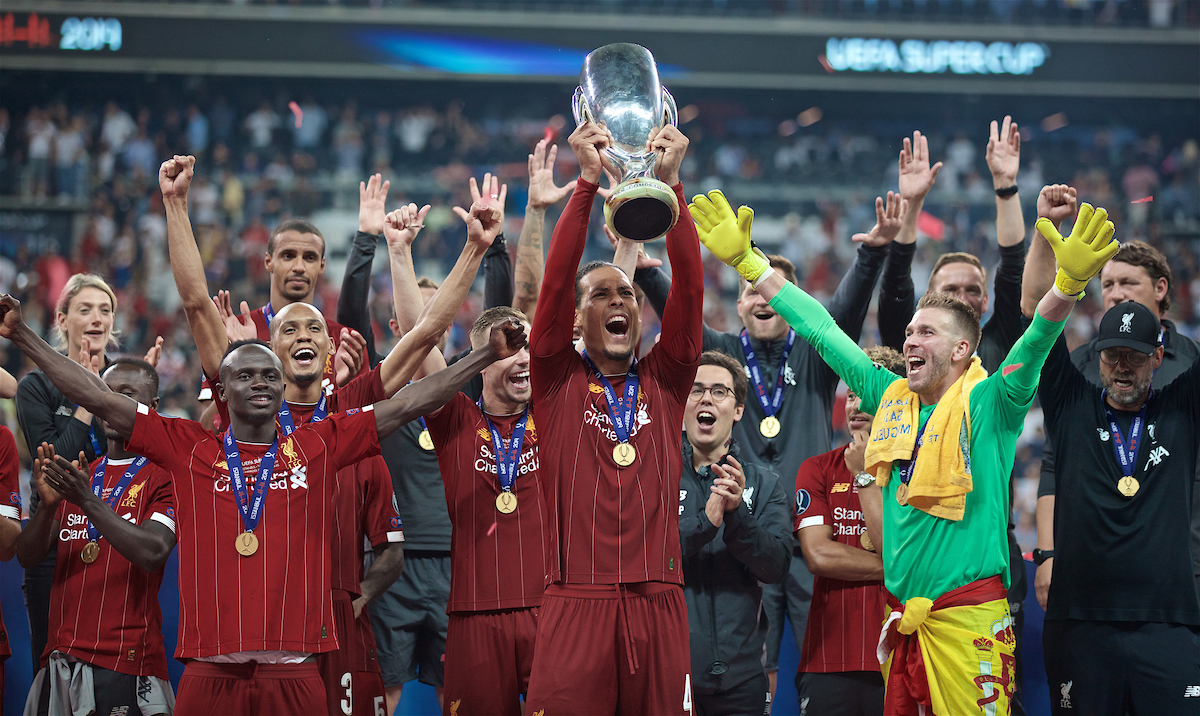 Andy Robbo: 6
I'm mildly concerned, you know. It's a mild concern, like going the doctor's with a mole that looks a bit moody, but that's because you scratched it last week by mistake. But mildly concerned nonetheless. Looks a bit leggy, or maybe just not very good at the minute. Grafting like fuck, playing alright. As I said, a mild concern.
Henderson: 7
Tasked with trying to overlap Mo Salah first half, in that that was a main part of our game plan. Feel sorry for the midfield though when we are as stretched as we were first half. The midfield, have basically got half the pitch to look after and about seven fellas to mark. Makes you look dead silly, dead easily.
All of them were much better second half, particularly the first 20 minutes.
Extra point for doing the cup lift again. The greatest ever cup lifter.
Milner: 7
See above. Loads to do, acres to cover, got picked off for ages. Worked his plums off.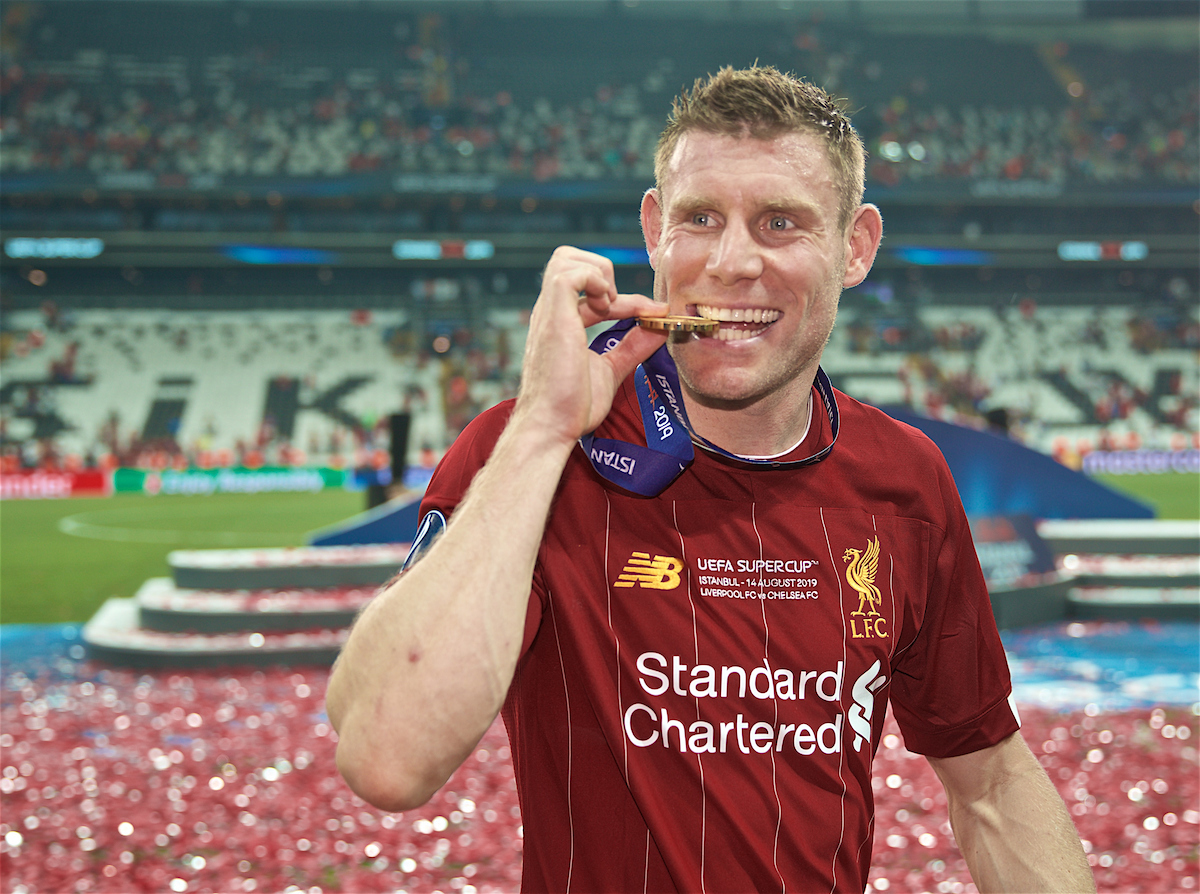 Fabinho: 8
Gave him eight, mainly because he had so much work to do, cramped up to the point he looked like he was half dead, then rose like Fury off the deck and slotted a pen.
Mo: 8
It really is incredible how fit he is. A hundred and 20 minutes full pelt. Unlucky not to score. Mad the way we are all convinced he is shite at pens but he never fucking misses.
Sadio: 8
Isolated first half. Once he went left though and we played like we had 11 fellas, with Bobby upfront, he shone. Two great finishes. Full of bollocks. Made out of them. Jam packed with them.
Ox: 5
Christ, it was a bit shady lashing him upfront, you know. I'm not sure he knows what he is meant to do. Was non existent, possibly not all his fault, isolated, ragged shape didn't help.
SUBS
Bobby: 10
Our best player by a fucking mile.
Gini: 7
Come on and boxed the midfield a bit.
Trent:7
Was good when he came on, improved The Reds no end.
Div: 6
Good pen.
Liverpool Football Club, the cream of Europe ❤️ pic.twitter.com/IClHw98NI5

— The Anfield Wrap (@TheAnfieldWrap) August 14, 2019
Recent Posts:
[rpfc_recent_posts_from_category meta="true"]
Pics: David Rawcliffe-Propaganda Photo
Like The Anfield Wrap on Facebook