HERE we are again.
The summer was boss, weren't it? Unbearable bastards everywhere sixing there head off.
Spent circa 30 per cent of Glastonbury pretending to lift the European Cup. Flags all over the gaff getting pictures taken, six fingers erected all over the world.
Everyone going berserk because the national anthem got booed. Most hated team in the country, aye? Six times, dickheads. Ta'ra.
Bring on them fucking European Champions.
Alisson: 7
Absolutely loves a bevvy, winning and God — not necessarily in that order. Would love to get on the ale with him but I reckon you would have to put up with a fair bit of the Jesus chat.
Like a wedding or a christening. Belter days on the ale but absolutely wounded when you get in the church and it is a full mass as well as the ceremony, the time of the first pint suddenly gets legged for a few hours.
"Fucking selfish god bothering bastards will have us in here all fucking day. I fucking wish this arl fucker would hurry up with his lord's be with you and his fucking hallelujah's. Fuck me."
Anyway, had an unreal bronze, looked cool as fuck, the game kicked off, he gave it away once made a few good saves, then snapped his banjo and the world nearly ended, and then everyone remembered that we fucked Mignolet off last week and thank fuck for that.
Where's your god now though, lad?
Trent: 8
The ball for Divock's header is unreal. Anyone who thinks he didn't mean that wants flogging to within an inch of their life. He's boss, isn't he?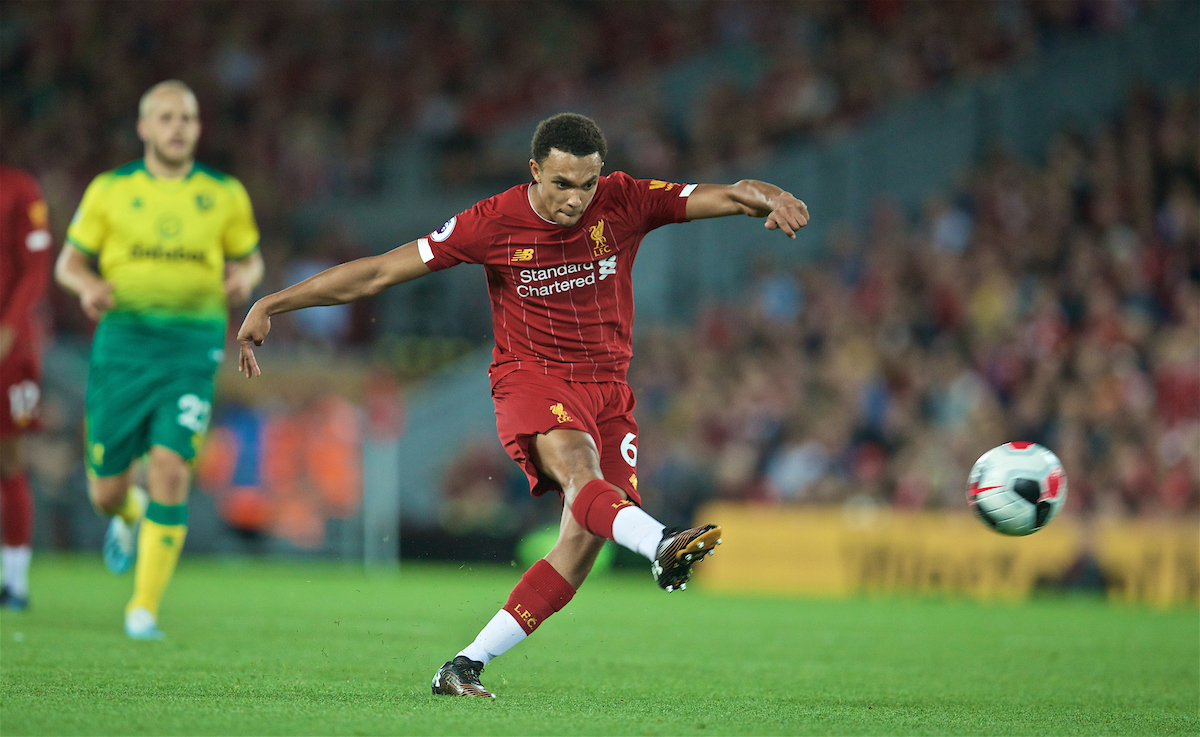 Virgil: 8
Was great as per but then they kept getting in behind him and Joey which, you know, needs to stop and that. Great header, great goal. Paul Johno had him to score two and The Reds to score more than three for five ton so we are all made up.
Joe Gomez: 7
In his one on ones he was sound but them fellas running off him need to fuck off.
Robbo: 8
Just asked the lads what he did. The answer was nothing. Which I don't think is a bad thing necessarily. It means he did everything he needed too. Possibly means he's that good we are just a bit numb to his quality.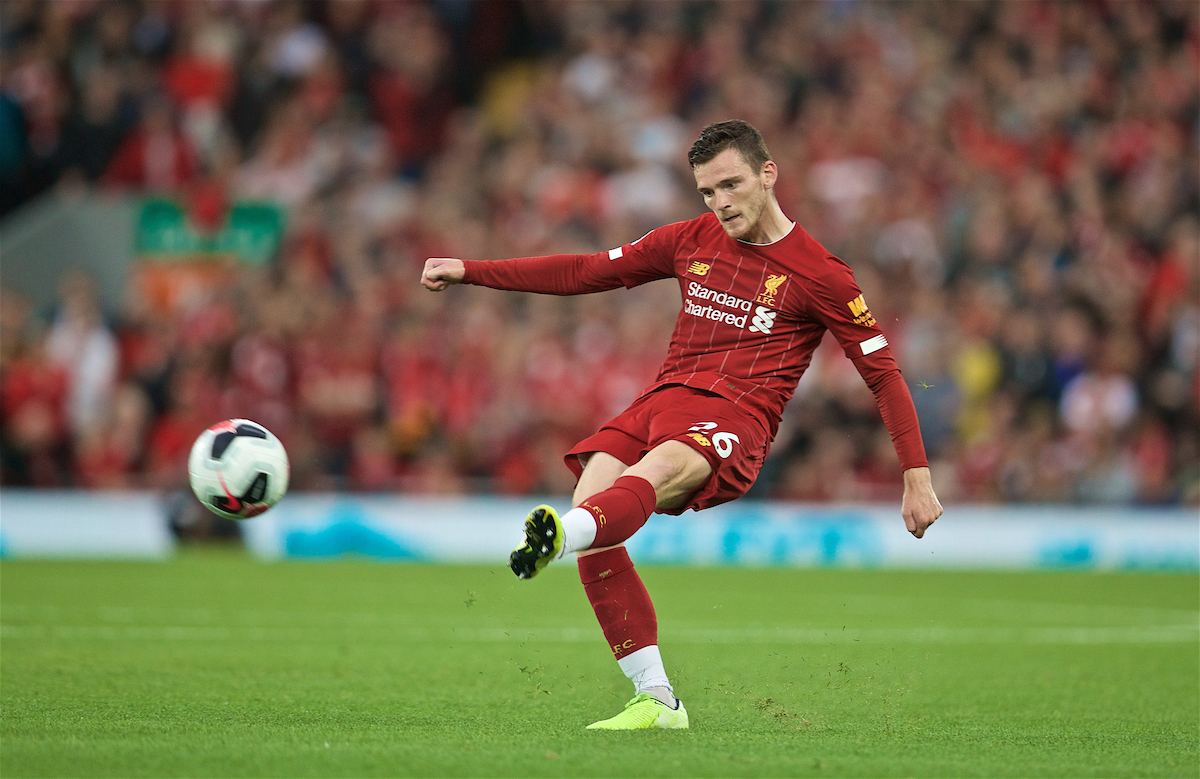 Henderson: 9
Might be the greatest attacking midfielder in the country. Certainly on this form. Tremendous. Fabinho ran into him like a siesta testing a crash test dummy. Just got up when he probably should have had a punctured lung. A hero. A European Cup-lifting hero.
Gini: 8
Got onto his top halfway through the second half. No sweat whatsoever. Not a drizzle.
I went on a spin bike today in the gym and spent half an hour cleaning the fucker when I had finished. Fucking frogs bouncing round me jumping on lily pads, tadpoles everywhere. Absolute pond. Wet floor hazard signs all around me. Only did twenty minutes. Fat mess.
Was just there, wasn't he? As per. But not sweating.
Fabinho: 7
Was great first half at times, but maybe needs to be part of the solution to stop them getting in every fucking five minutes. Thought he looked goosed second half. Doesn't half win some tackles, though.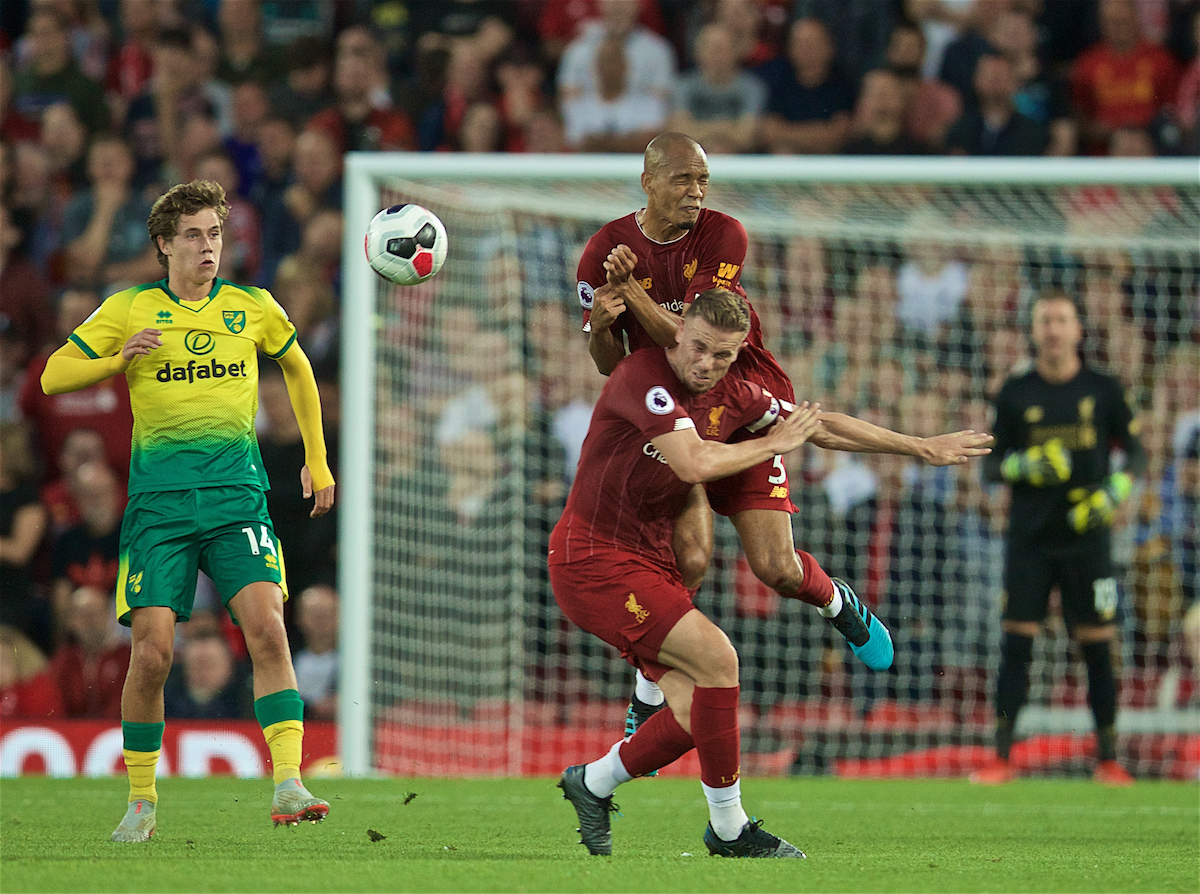 Mo Salah: 8
Unreal that he only had three weeks off. For a kick off he went on more holidays than Judith Chalmers, fucking all over the gaff having a lovely time. Squeeze them in, lad. But then comes back, half a session in pre season and is flying. Might score every game this year.
Firmino: 8
Looks fitter than he did for the last two months of last year which is mad. Unreal touch half way through the first half to diddle their lad. Just a tremendous footballer.
Divock: 8
He's a mad player really all told. Thought he was great for the first 60, really direct, a fucking nuisance to mark, but then second half he started trying a few flicks and that and basically gave it away for 10 minutes straight and then got dragged. If we wanted to buy him we'd have had to spend 50 mill.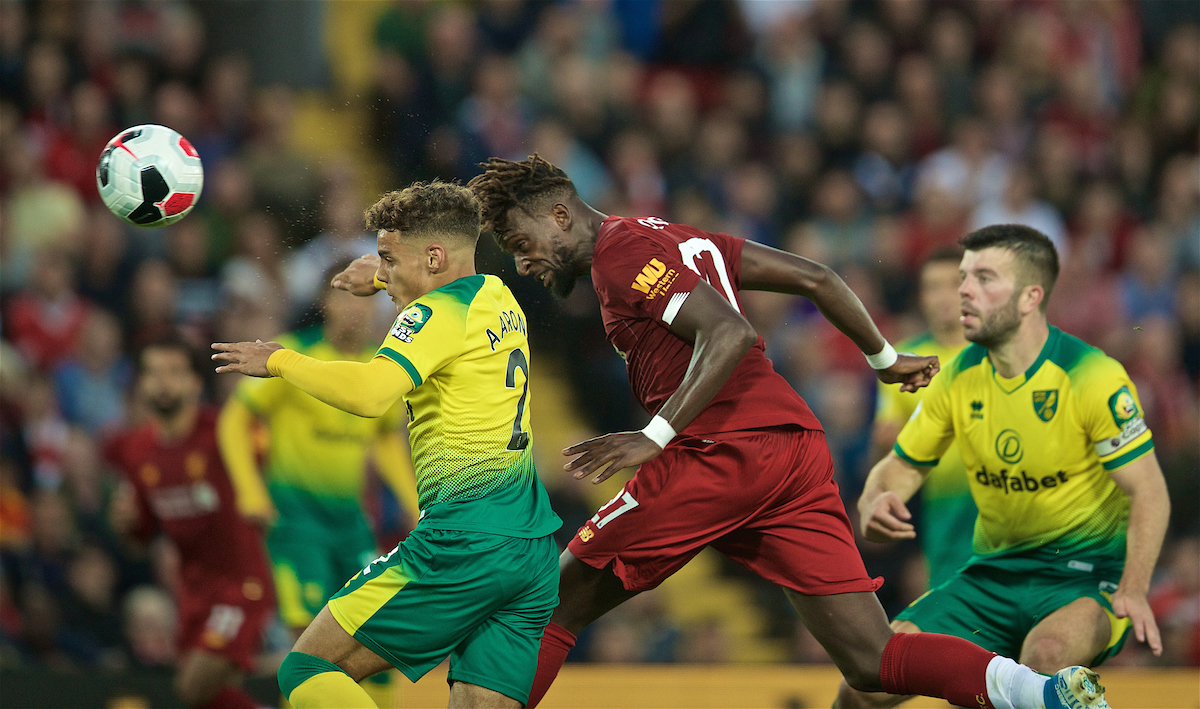 SUBS:
Adrian: 9
Imagine if we hadn't have signed him lad, and Mignolet came on. Fucking hell, I would have spewed it. Fucking sold the seasie on Gumtree. Not arsed. Greatest signing we've ever made and he could be shite. Greatest transfer window of our lives getting shot of Big Si. Good god.
Sadio: 8
Had a week on holiday, probably built a few hospitals and that — what with him being the soundest fella to walk the planet — had a night away with his bird, bounced back to training and declared himself fit to start. Probably pissed off he was on the bench.
"Liverpool, Liverpool, top of the Legaue" 🎶

🗣 Subscribe and listen to our immediate post-match reaction show after Liverpool 4 Norwich 1 👉 https://t.co/XZAK9veWt7 pic.twitter.com/yzvE3eubwa

— The Anfield Wrap (@TheAnfieldWrap) August 9, 2019
Recent Posts:
[rpfc_recent_posts_from_category meta="true"]
Pics: David Rawcliffe-Propaganda Photo
Like The Anfield Wrap on Facebook