ARE Everton still top of the league?
The Reds are just too good for pretty much every team in the world. Irresistible today.
Adrian: 8
Makes a great save one on one… "He's sound, him". Passes it to their lad with an open goal… "Fuck me, what's he playing at". Makes another great save not long after. He's sound, him. Sound him yo-yo.
Trent: 7
Thought he gave it away a few times first half and fucking hell, just kept lashing it in the box but that was probably our plan. Such a player, though. Ball in for big Joelly, there. It's all very easy second half.
Big Joel: 9
Big Joel. Might be the man to save humanity. Need a goal against a packed defence? Just pop it on my head for me and then I'll lash them big dancing hands out.
Need an extra man to dance out of defence and open the game up? I'm your man and then I'll lash me hands up in the air, like I do not fucking care.
Need a fire in the Amazon putting out? Lash me over their I'll fan it out with my big massive hands celebration.
Tremendous today. From start to finish. The greatest human on the planet.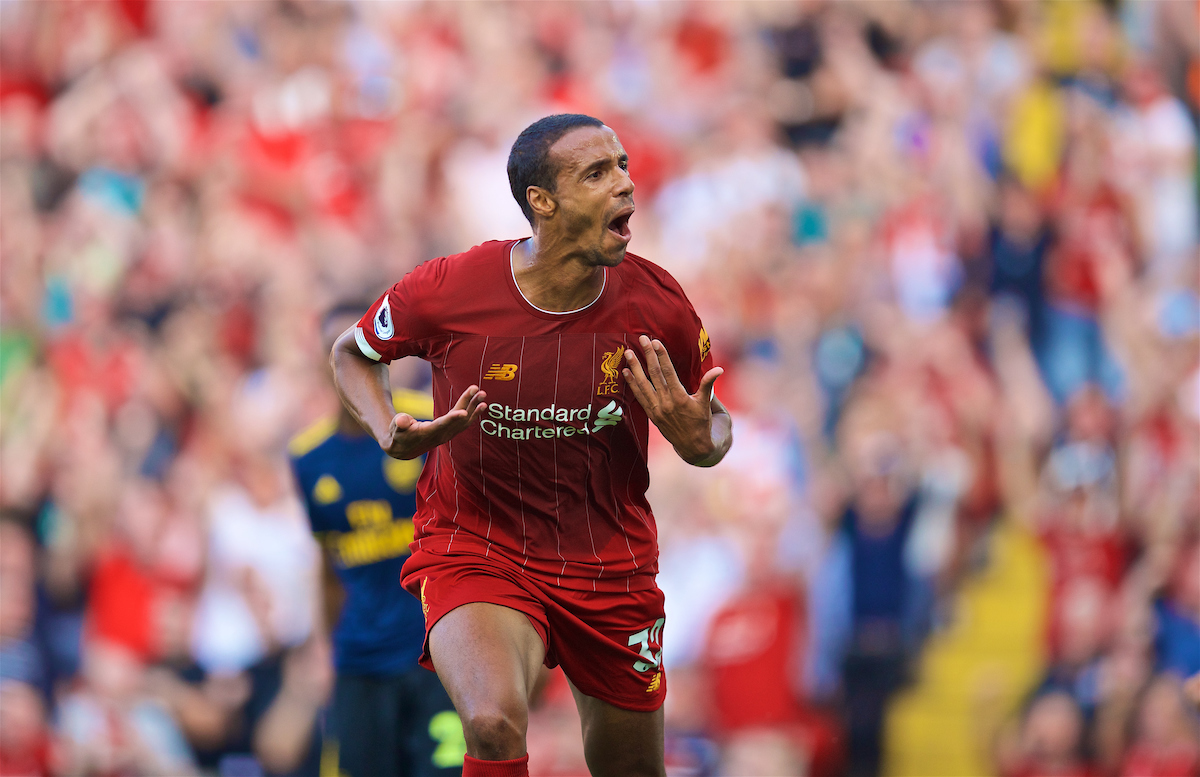 Virgil: 8
Someone took him on, which is absolutely sound, because then Virgil caught him up and took the ball off him. People are weird, la. Like he was playing in a car, in second gear, someone goes past him, soz.
Andy Robbo: 7
All the space in the world, but then that was their plan and also ours. Put too many balls in first half but then, in fairness, loads of them were boss balls in and there was no one on the end of them.
Henderson: 8
Jordan, Jordan Henderson, Henderson, Henderson, Henderson.
See above but replace Dani Onions with their entire team. Legged them. Played their lad in first half which was a blow, and was fucked last 10, but was tremendous aside from that.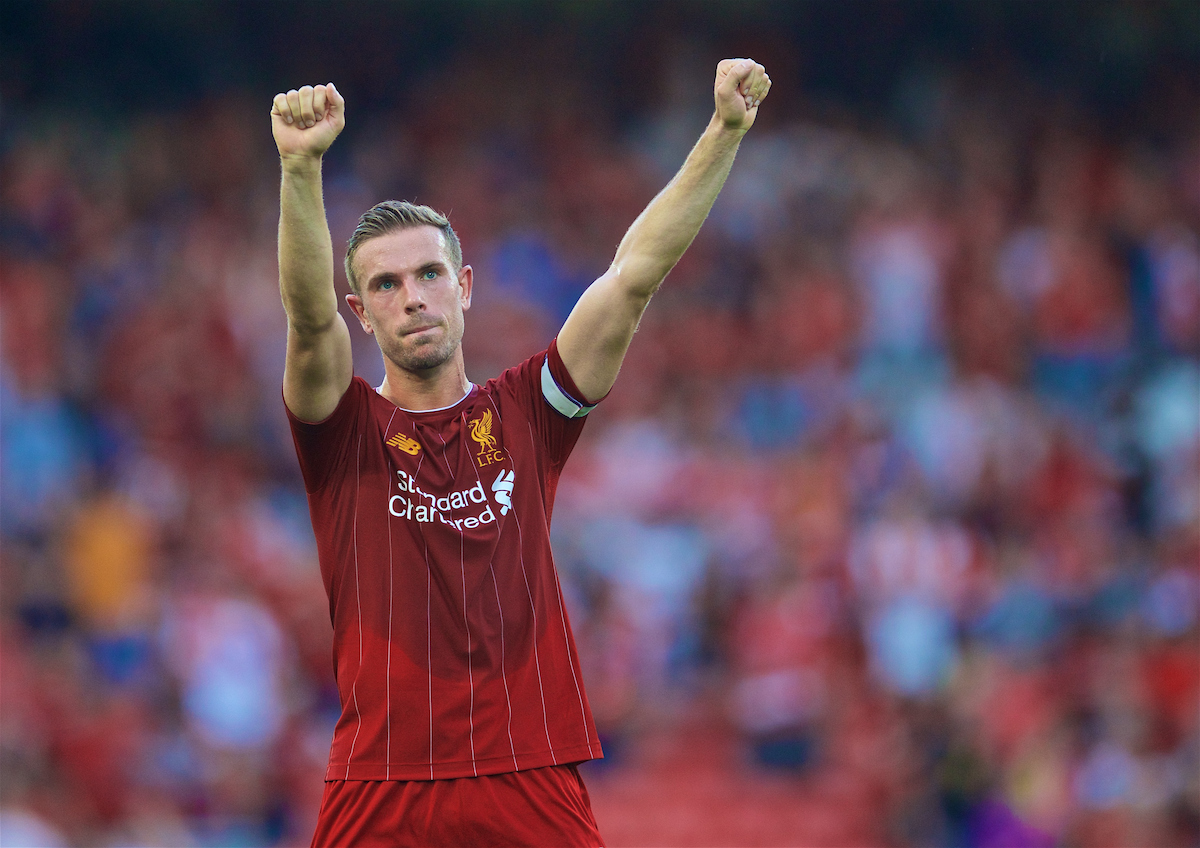 Fabinho: 8
Tempo, tempo, tempo, tempo. Front foot all the while. That Dani Onions plays centre mid for them, best centre mid the world's ever seen apparently, couldn't believe the speed of the game, and Fabinho snapping his cock off every time he touched it. Tremendous.
Gini: 8
Kept the ball loads in the tightest of spaces for ages. Loads of big wide muscly legs. Muscles.
Mo Salah: 8
His second goal is absolutely sublime. Sends Dave Luiz for a stroll to the shops and then slots it. Every fucker knew where he was going to slot that second, didn't they? Yet he still did it and they still couldn't keep it out. The way he is the greatest pen taker in Europe yet we all think he is going to miss every single time. He is just so good.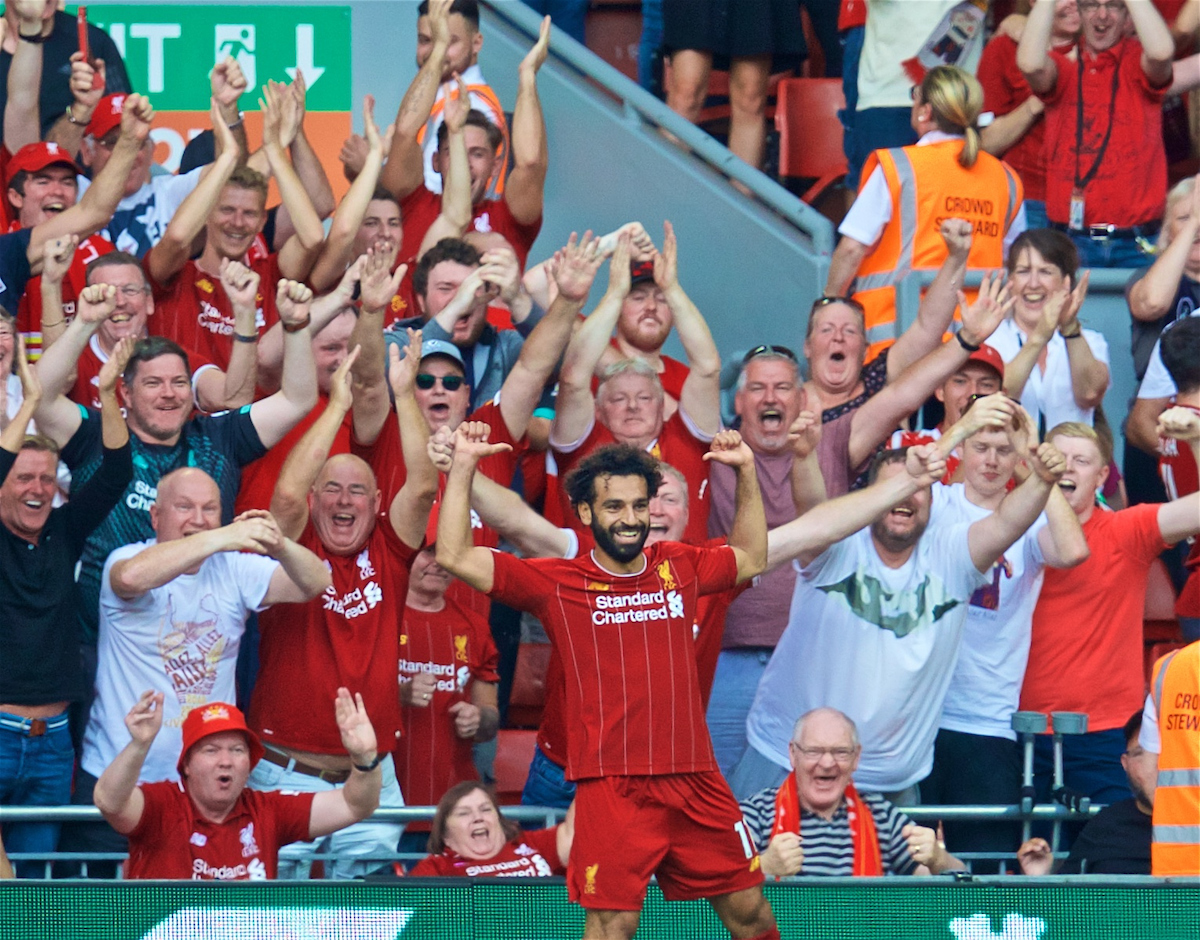 Sadio: 8
It's easy to sound like a broken record here because I say the same fucking thing every week. I know that you know that, let's just pretend I don't, but it is impossible to defend against him. He is just so strong, fast, tricky and all the other things.
Firmino: 9
That's outside of the foot scoop over the fella's head, mate. That was absolutely disgusting. Glorious. Work rate is incredible, his link up-play, his this that the other.
SUBS
Milner: 7
Come on when the game was dead. Sound.
Chamberlain & Lallana: 6
Come on and they scored.
"Mo Salah is one of the best players I've ever seen play for Liverpool.

"It doesn't get any better than this." ❤️

📱 Subscribe and listen to our immediate post-match reaction show after The Reds' 3-1 over Arsenal 👉 https://t.co/XZAK9veWt7 pic.twitter.com/3BHHLyX4l6

— The Anfield Wrap (@TheAnfieldWrap) August 24, 2019
Recent Posts:
[rpfc_recent_posts_from_category meta="true"]
Pics: David Rawcliffe-Propaganda Photo
Like The Anfield Wrap on Facebook