BIG Dychey there before kick off, lads have shots the suns out. Absolute Buckley Hill, him.
In fairness to him, they are good at what they do. Absolute shithouses to a man. Screaming for everything, leaving one in every time. Go 'ed lads, give it your best shot. These Reds are too good for that shite these days.
The best in the business.
Adrian: 8
Cracking save first minute when their lad was offside, but they decided to give him a chance for a laugh. Nice touch that from the liner.
The amount of times he tries to play a little floater out to the full backs and it ends up in a 60-40 challenge in their favour is wild. Still pretty fucking miffed at the Twitter scouts who were made up when we signed him as he could pass the fucking thing. Someone needs to get a grip of them, really.
Would probably have been the best keeper in the world before the back pass rule come in. Great save when Rodriguez was offside.
Trent: 9
Some of the balls he plays are unbelievable. Great defending at the back post under pressure from one of their big hard cases. The problem with having a load of big lads with big fucking heads is that now and again the ball will hit their big fucking slab heads and go in your own top bin off a cross.
I love it when The Reds score one like that because you know, somewhere, a poor unfortunate Bluenose has just gut screamed "you spawny red nose cunts" and volleyed a lovely big Lonsdale-shaped hole in his telly. Bird will go fucking berserk later when she can't watch Britain's Got Ant & Dec or whatever.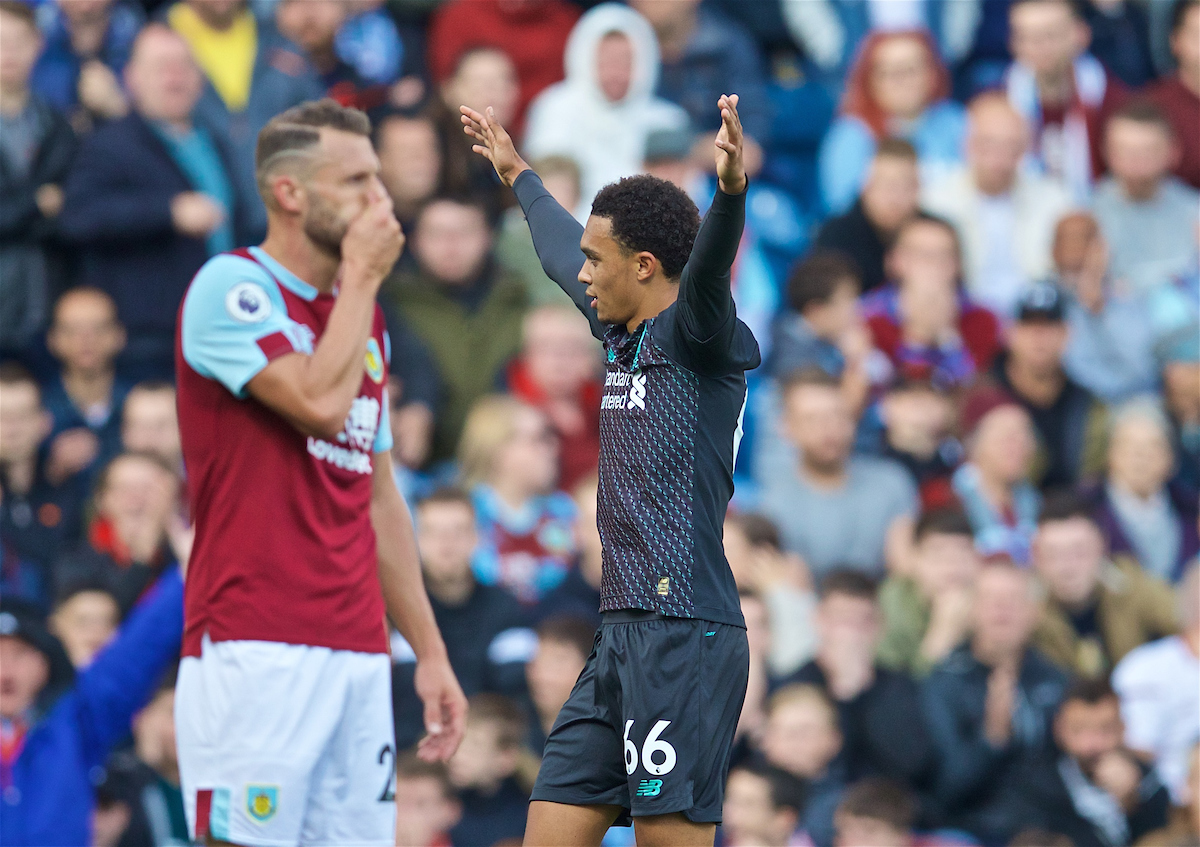 Virgil: 8
Did well up against what is, in effect, a couple of battering rams dressed up as human men with footy kits on and huge heads. The amount of first balls he wins is incredible.
The shot. I mean, if that was Lovren I'd be volleying me telly Bluenose style. Does really well to put TarkoWski off when he headed it over the bar, though.
Joel: 8
His feet looked absolutely wild in them boots. Like two surfboards mooching around the pitch. Thought he was excellent. First to the ball, great decision making. Can't ask for much more than that.
Robbo: 8
Was excellent today. The best full back in the world. Trent doesn't count in this, by the way. He is transcending positions at the minute.
Fabinho: 8
Thought their dark arts diddled him a bit first half. Not used to playing against 11 giants who press the fucking hell out of you and pinch, pull, push and snarl their way through everything from shaking hands to going up for a header. Much better second half and boxed the midfield by himself first half.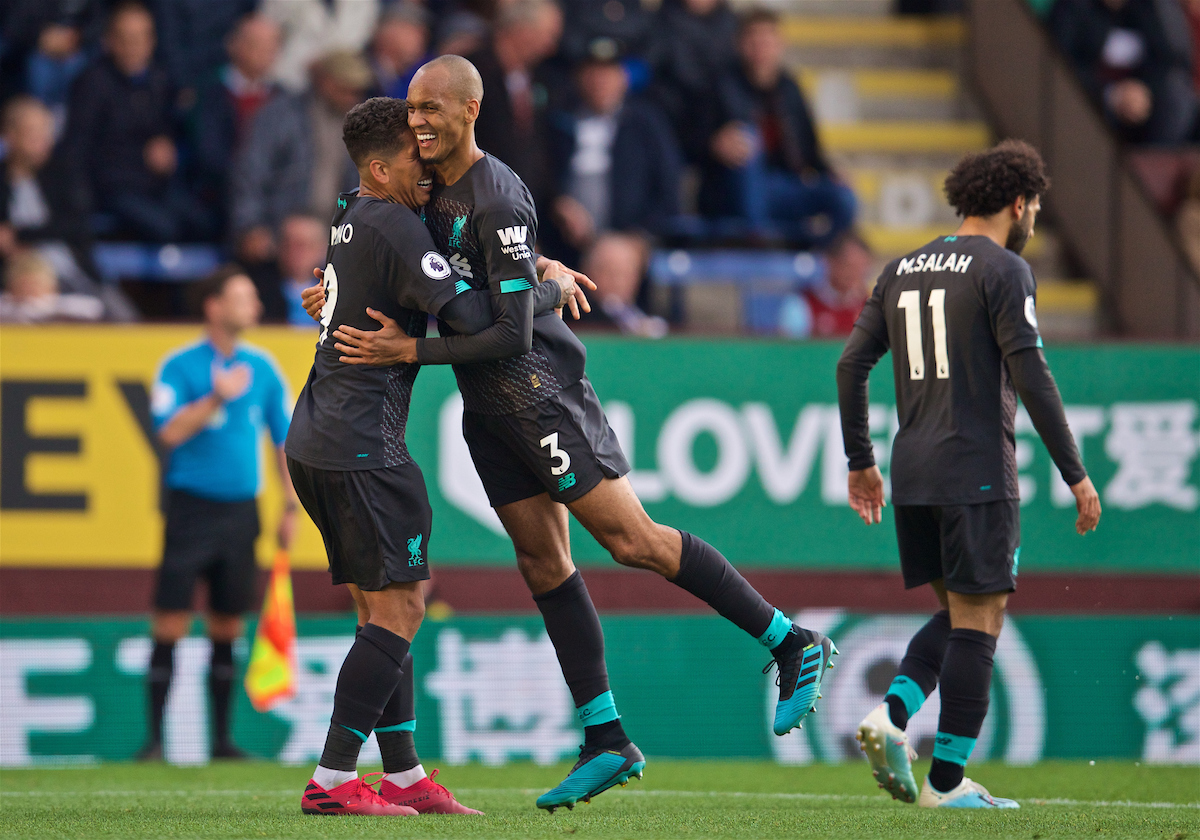 Henderson: 8
The little through ball for Mo first half was delicious. Aside from that his work rate is something else. So much space to cover in that role, but with and without the ball he was everywhere he needed to be and more.
Gini: 8
Same as Henderson, really. Grafts so hard in all that horrible space either side of Fabinho. Broke it up really well a few times when they were on the break. First to loads.
Mo Salah: 9
He was so unlucky with the one against the post. First time, absolutely does the keeper with the eyes. Unlucky and lucky with the rebound one. Great movement, bit of a heavy touch, unlucky with the rebound, should really have gone in somehow.
Should have rolled in Firmino when he shot with his right and deffo should have passed to Sadio when he was in. Think he might twat him in the changies, there.
Firmino: 9
Was sublime first half. Pulled the strings. All of the strings, until they couldn't be pulled anymore. Dropped in deep to nit it together, cracking ball for Sadio for the second. Inch perfect, doesn't need to do anything other than just slot it. Tremendous.
Picks it up and plays Mo in and then gets to the edge of the box and pure slots it and does a little dance as per. Would love a pint with him and his auld fella.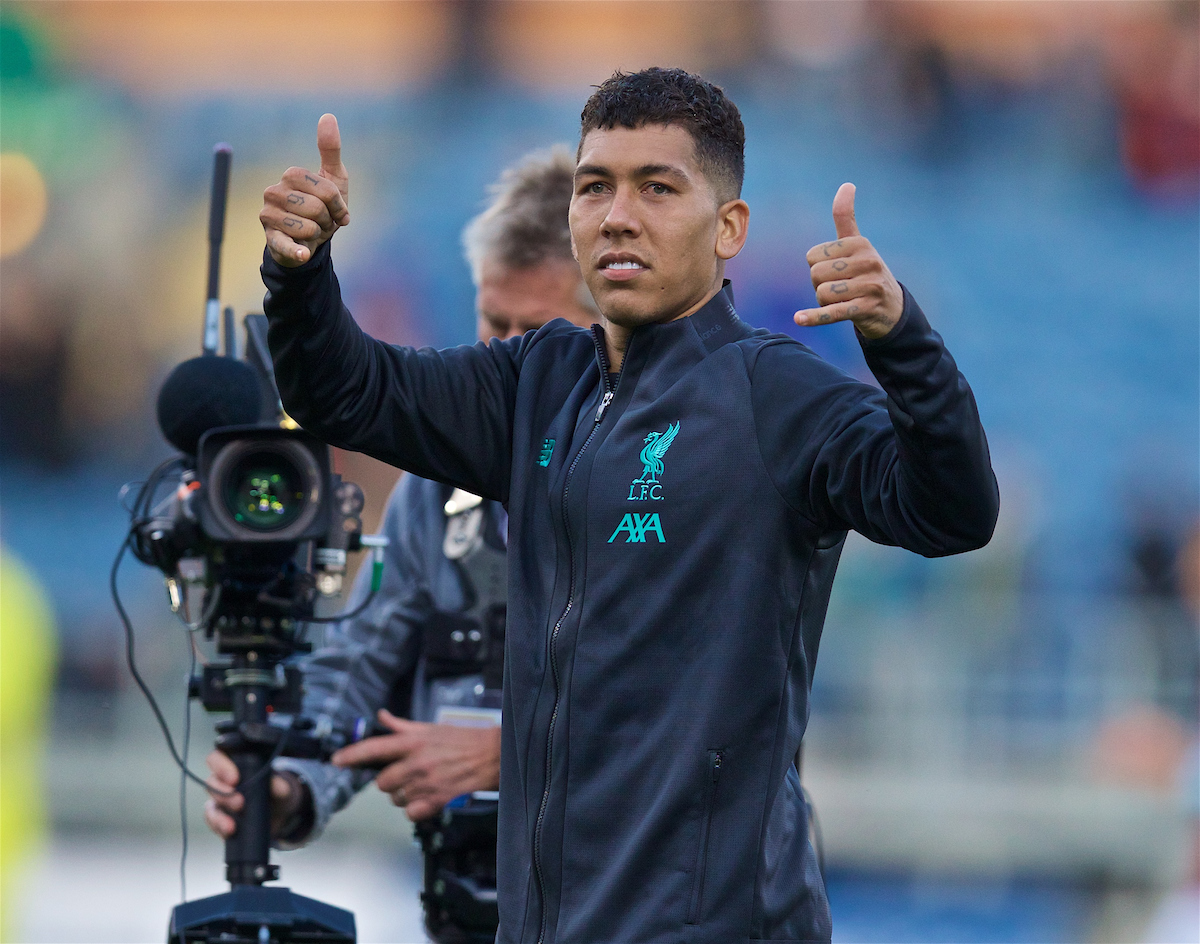 Sadio: 9
Lovely ball across for Mo's one against the post. Led the line from left wing and was unlucky not to get in a few times and then he gets in and slots, absolutely no bother at all.
Was absolutely fuming when he went off because Mo didn't square it to him. Got an eye on being the top scorer and best player in the world on his own, hasn't he? Narky fucker. I love a nark.
SUBS
Oxo:
Came on and had a shot when he should have just set up one of our lads to kill it. One of them though, isn't it? I'd have done exactly the same.
Div:
Come on and got fouled so the ref gave a freekick to them.
Shaq:
Come on.
LIVERPOOL, LIVERPOOL, TOP OF THE LEAGUE pic.twitter.com/1cfxQzqPHi

— The Anfield Wrap (@TheAnfieldWrap) August 31, 2019
Recent Posts:
[rpfc_recent_posts_from_category meta="true"]
Pics: David Rawcliffe-Propaganda Photo
Like The Anfield Wrap on Facebook