A SEASON that has brought so much joy, a campaign of victory upon victory, of glorious football is now ebbing towards an ultimately sad conclusion.
It shouldn't be this way, but it just is. Defeat in the Nou Camp on Wednesday night was hard to take. Attempting to get any kind of a positive result in that stadium is one of sport's greatest challenges. Liverpool faced it and rose to it. There are times, though, when the gods just aren't having it.
And that may be the epitaph for Liverpool's 2018-19 season. The Reds came, saw and conquered, but in the end the vagaries of fate were simply against them. It is beyond a cliché to observe that football can so often be a game of small margins, of conclusions that owe so much to chance. The maxim, though, has never been truer than now.
If Man City win the league on 98 points, with Liverpool second on 97 points, it will be the worthiest two teams have been of a league title in the same season in the history of the English league's top flight.
Only one team in the history of the game in this country will have more consistently point gathered than this current Liverpool team. And that is the team that very likely now wins this season's championship.
Arsene Wenger observed during the week that Liverpool, as a club, are all but cursed. He cited the events around the near league title win of 2014, the litany of bad luck the team experienced in last year's Champions League final in Kyiv and the forces that are combining now to deny arguably the greatest side in the club's history any reward.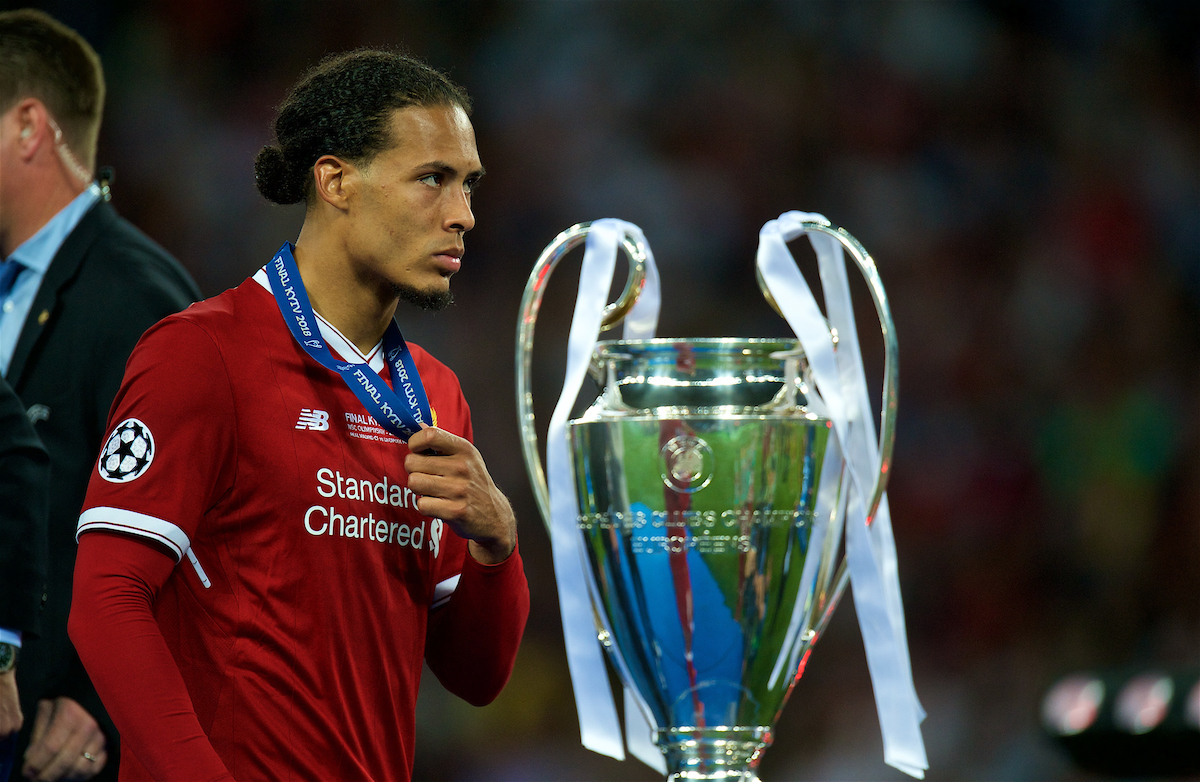 But we walk on and on. Hope remains. We'll carry it with us to the north east this weekend looking to keep ourselves in position should the incredible happen and Manchester City drop points.
It is obvious to say it but we must at the very least end this term with as few regrets as possible. The hardest blow to take would be to see City pull up short only for Liverpool to have failed in either of their remaining two league fixtures. If we do not exploit a City slip we will never get over it.
Outside of living on our nerves and hoping for conclusions outside of our control, we can determine whether or not the available 97 points ceiling is reached. There will be no trophy for reaching 97 if City get 98, but it will remain an incredible achievement even if it isn't marked with silverware.
Once the tears have dried – if City are to pip us – we will have the summer to reflect on what will have undeniably been a remarkable campaign. It should give strength to this Liverpool team to go again with the belief and courage of champions in all but name.
Teams facing up to Liverpool next season will not be merely taking on the side that (perhaps) finished second in the preceding season. They will be trying to match up to the winning machine that went to the brink of bringing home a league and European Cup double. Nothing that happens now changes that.
I may have written Jürgen Klopp's team talk for him. He will fire his lads with a sense of injustice that will fuel a rage. The Liverpool manager has often spoken of wanting his players to remain angry. The defeat in Barcelona may, in a sense, be our season in microcosm – so good, so intelligent, so bold, so near and yet so far. I hope our boys are sick to their stomachs. They need to make Newcastle pay.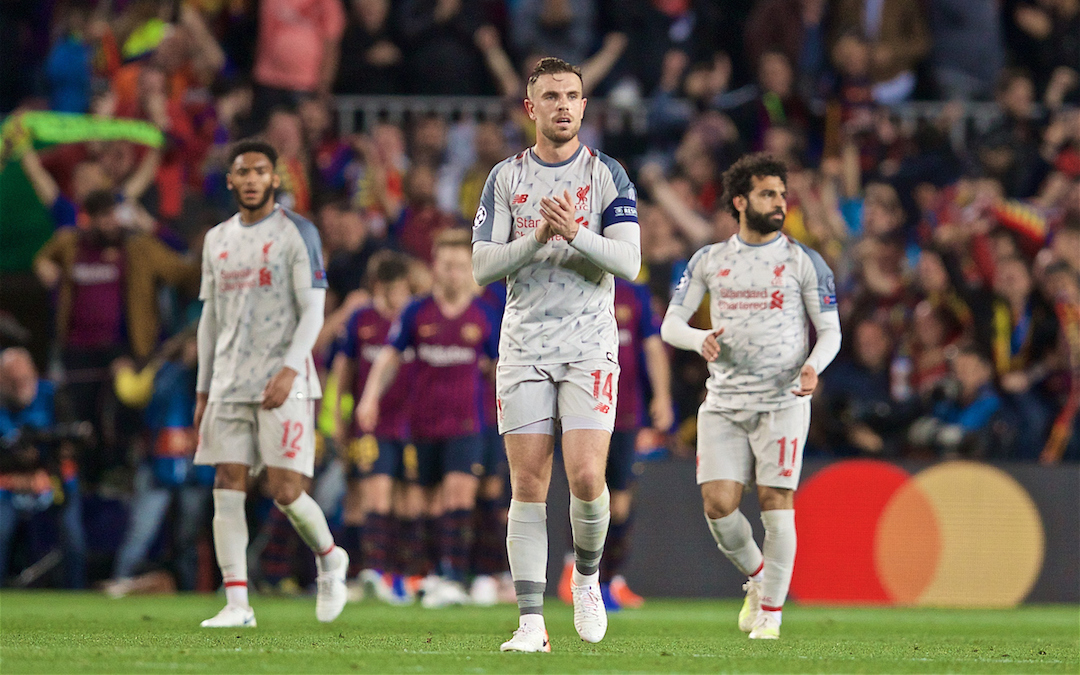 Klopp has less of a selection dilemma for St James Park than he might otherwise have faced had Liverpool attained a respectable result in Spain. The fact that the Barcelona tie is all but done now makes life simpler for the boss. He will not pick his side with one eye on the second leg. There is no point in holding anything back now.
I'd expect a recalls for Bobby Firmino (if fit), Jordan Henderson and Trent Alexander-Arnold. These three will suffice to freshen up a Liverpool team that will be understandably leggy following midweek exertions. Those dropping out will include the injured Naby Keita, and probably Joe Gomez and James Milner.
Klopp may spring a surprise and revert to the 4-2-3-1 formation he employed earlier in the season, in an effort to put more creative players on the pitch. It's not impossible that he starts Xherdan Shaqiri alongside his first-choice front three.
The composition of the Liverpool bench will also again be of interest. There is a hope and expectation that Alex Oxlade-Chamberlain will have an opportunity at another late cameo. If there's any justice in the universe he arrives late in one of the final two matches to win the league title for liverpool.
A crazy dream? Yes, all too probably. But Liverpool have lived the dream all season long.
Why stop now?
Predicted 11: Alisson; Trent, Matip, van Dijk, Robertson; Fabinho, Wijnaldum, Milner; Salah, Firmino, Mane
Kick off: 7.45pm, Saturday
Referee: Andre Marriner
Odds by RedsBet: Newcastle 33-4, Draw 15-4, Liverpool 20-59
Recent Posts:
[rpfc_recent_posts_from_category meta="true"]
Pics: David Rawcliffe-Propaganda Photo
Like The Anfield Wrap on Facebook