"OVER and over and over and over,
"Like a monkey with a miniature cymbal…"
That song by Hot Chip. Can't get it out of my head. My head is cluttered, my swede is cabbaged. Buzzing, full of noise, full of songs.
I'll be in Madrid. Not sure where yet. You may find me in a bodega, down an alley not far off the Plaza Mayor. You may find me in O'Malley's near the Plaza de Santa Ana. You're unlikely to be greeting me on the terraces of the Wanda Metropolitano.
I'm a travelling ticketless Red, you see. Wherever I can find a spec in front of a TV in the centre of the Spanish capital, that's my home. Me and about 40,000 other hapless ticketless souls.
Reminds me of that Radiohead song: "You do it to yourself you do, and that's what really hurts."
We do it to ourselves. I'm spending a small fortune to travel to watch Liverpool play on a TV screen in a bar somewhere, and to kip over in a shitty bed in a crap hotel 1,500 miles away from home comfort. And if the same scenario transpired again next year, or in 10 years' time, I'd still rinse and repeat.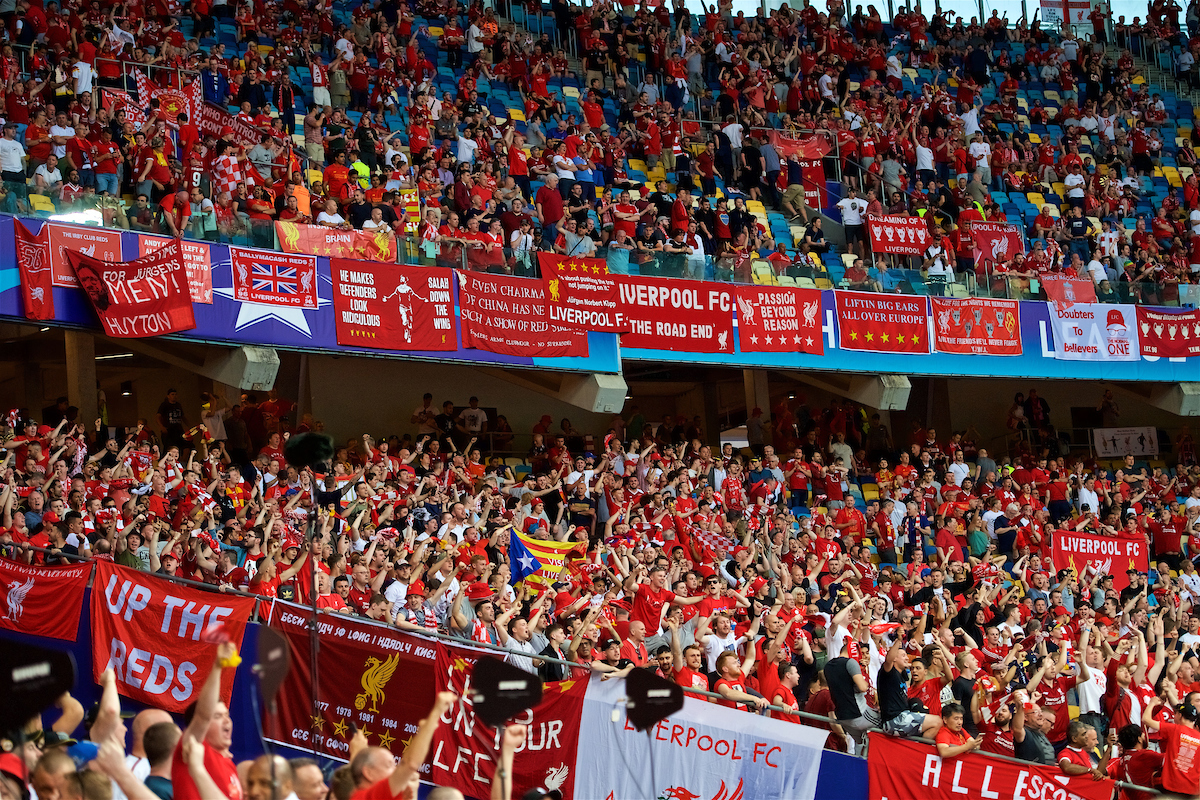 I'd almost gotten to the point of jibbing the entire enterprise. Writing off flights and rooms already paid for, to experience. Then you talk to people. You realise we're all in the same boat. Tens of thousands of us, all with no hope of tickets but hearts full of hope. Reminds me of that line in Billy Joel's Saigon.
"And we held onto each other,
"Like brother to brother,
"We promised our mothers we'd write,
"And we would all go down together,
"We said we'd all go down together…"
Tell me about it, Bill. We're all migrating, trekking across Europe, not so much as a conquering horde more a defiant flotilla. This is our Dunkirk. We have to go , to leave , because to stay would feel like defeat. We have to get to Madrid, our sanctuary and we will get there by any means possible.
My two boys, Danny and Raffy, are going with me. They're still a bit confused as to why we'll travel without tickets. They just want to see Liverpool play in a European Cup final.
Lads, so do I. So do I.
I've followed Liverpool the length and breadth, and go home and away. I've been to all manner of semi finals and cup finals with the team. But I've never been to a European Cup final. I was 18 by the time we'd reached our fifth, and I'd not been able to afford to go to any of them.
When we started getting to these things again, from 2005 onwards, I was in a very different phase of life. I'd had kids and successfully indoctrinated them into being Liverpool diehards. We watch every game together.
In 2005, my Danny was seven and had been home and away with me all season long. The final was in midweek and I couldn't get him out of school. I could've gone on my own, but doing so felt like it would've been a betrayal. Like all that I'd preached to him, about him and me and The Reds. About us being bound together forever.
"Once upon a time when we were friends, I gave you my heart , the story ends…"
ABC's All Of My Heart in my head.
I couldn't leave him. Or I couldn't let him leave me. Either way, 2007, Athens, was broadly the same sketch.
Then Danny grew up, and didn't have school commitments to thwart us both, but by 2018, his second coming, my youngest, Rafa, was nine and as smitten with Liverpool as his big brother and dad. Kyiv was a journey too long and too far. Once again we settled ourselves to stay home and watch the game on the TV.
As we consoled each other in the aftermath of last season's losing final, we vowed, like the musketeers we are, that should our team reach the following year's final, in Madrid, that neither heaven nor earth would prevent us going. Of course no one believed that night that we would have to face this incredible prospect.
"If you wish upon a star…"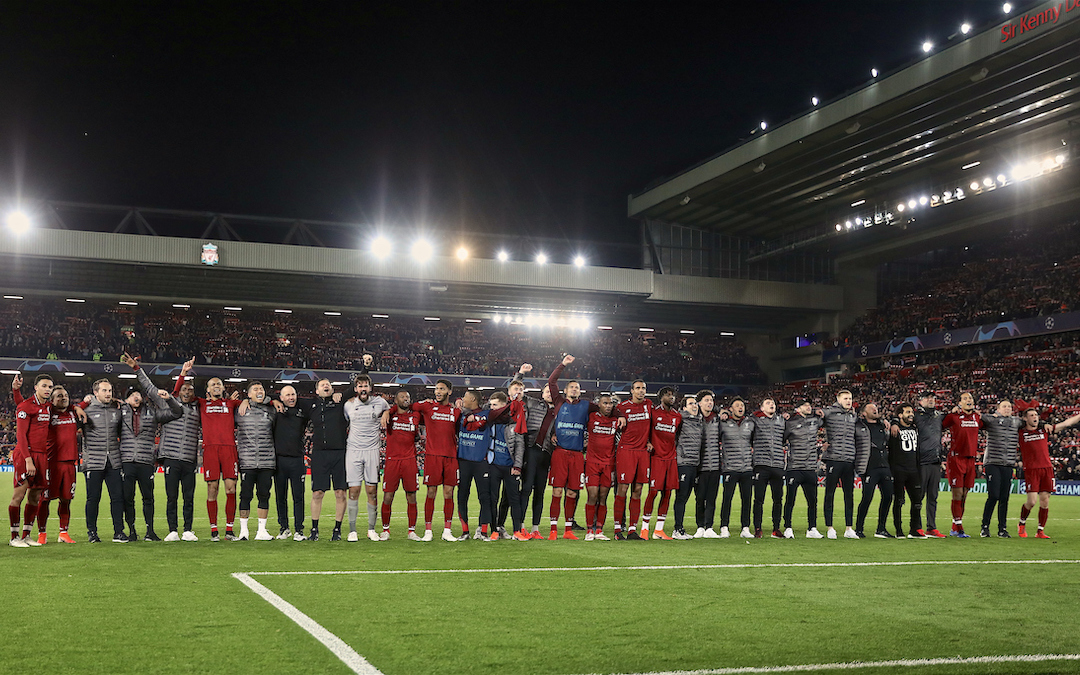 Running out by the back of The Kop onto Walton Breck road. Liverpool have beaten Barcelona 4-0 and it's the greatest night of our lives. We're literally dancing in the street. We're all the same age momentarily. Me at 52, Danny at 20, Raffy at 10. Dancing in the street singing "we're going to Madrid".
"Porto, Barcelona, who the fuck ya tryna kid…"
And we are going to Madrid. I've never been to see Liverpool play in a European Cup final and I may never do so, but I am going to Madrid. The lack of a ticket will not prevent that.
I feel we have to keep trying for tickets, mind. Like Liverpool keep trying. Like Mo Salah's T-shirt that said "never give up" was trying to tell us. Loving our team means we must be like them because we made them.
"Never gonna give you up. Never gonna let you down."
UEFA may continue to let us down with their crappy ticket allocations, the club's administrators maybe should do better with the way they regard loyalty, life can deal out all manner of poor decks of cards. But Liverpool will not let us down because Liverpool never give up.
Whatever is thrown at us and our team on Saturday in Madrid we will not yield. No team will be more readied to step forward and claim what is rightfully theirs than this Liverpool side.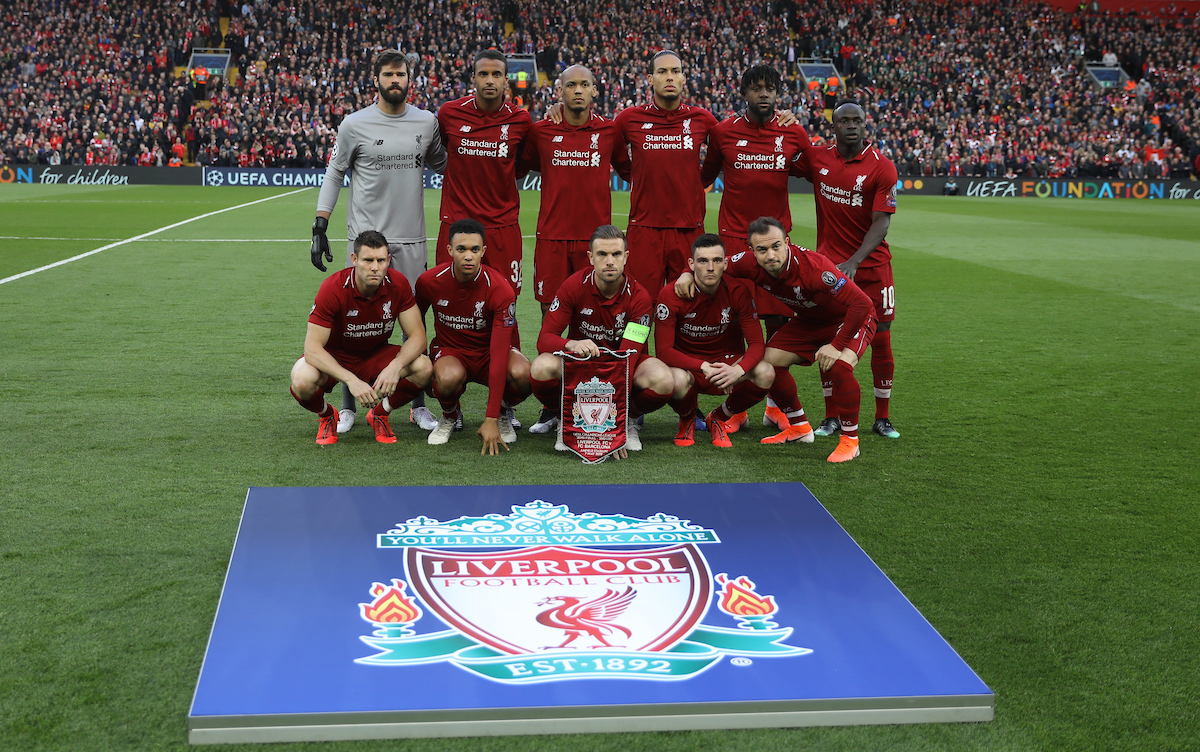 It may well be the greatest Liverpool team of our lifetimes. It smells and looks like it might be, but only the anointing that winning the European Cup represents can confirm that. Our will to lift this trophy cannot be measured but it is mightier than theirs.
This sport notoriously thwarts the processes of natural justice and laughs in the faces of fairness. But now, surely now, Liverpool's moment has arrived.
I'm going to Madrid. I'm going with my boys, and with all the boys and girls, and mums and dads, and nans and granddads to represent a city that will not sleep on Saturday night, come what may.
I've been singing songs in my head all day every day since that night dancing outside Anfield, four weeks back. The pace is quickening now, rhythms getting faster, the melodies sweeter, the orchestra louder.
"And the piano it sounds like a carnival…"
Well, it will do if Liverpool do what Liverpool are born to do. To win and to sing.
Like a team that's going to win the European Cup.
Predicted 11: Alisson; Trent, Matip, van Dijk, Robertson; Fabinho, Wijnaldum, Henderson; Salah, Firmino, Mane
Kick off: 8pm, Saturday
Referee: Damir Skomina (Slovenia)
Odds by RedsBet: Tottenham 16-5, Draw 5-2, Liverpool 20-21
"Liverpool are European royalty… and this is why." ✊

✅ Bayern Munich
✅ Porto
✅ Barcelona

🎥 Watch The Anfield Wrap's 'Road to Madrid' in full here 👉 https://t.co/647bnHk5oX pic.twitter.com/MFyUvbvpPY

— The Anfield Wrap (@TheAnfieldWrap) May 30, 2019
Recent Posts:
[rpfc_recent_posts_from_category meta="true"]
Pics: David Rawcliffe-Propaganda Photo
Like The Anfield Wrap on Facebook