I WAS at a low ebb there before kick off.
Specifically in ours all day. This shit doesn't seem fair. I needed something, someone to get me back on track, some kind of affirmation as to why footy is the greatest thing in the world.
Met the lads for four pints before kick off and that was almost enough. No one that arsed about the game, just having a laugh, buzzing off each other's company. Then the game kicked off and the first half unfolded and the sheer defiance all over the pitch.
In the crowd, with every whistle, with every "fuck off Suarez, you fat cunt", with every song. Nothing but defiance. That is the Scousest characteristic of them all. Defiance.
We don't fucking care about you cunts not liking us, we don't fucking care about you cunts revelling in our perceived downfall. We are Liverpool and anyone who isn't can fuck the fucking hell right off.
This team, mate. This club. This is what they do to you. I was happy with 1-0. I was happy with us ruffling their feathers, with half a team, and getting had off a little bit. I was happy with us being alive at half time. And then that fucking happened.
Jesus Christ, no wonder every cunt hates us. Best there ever was, that.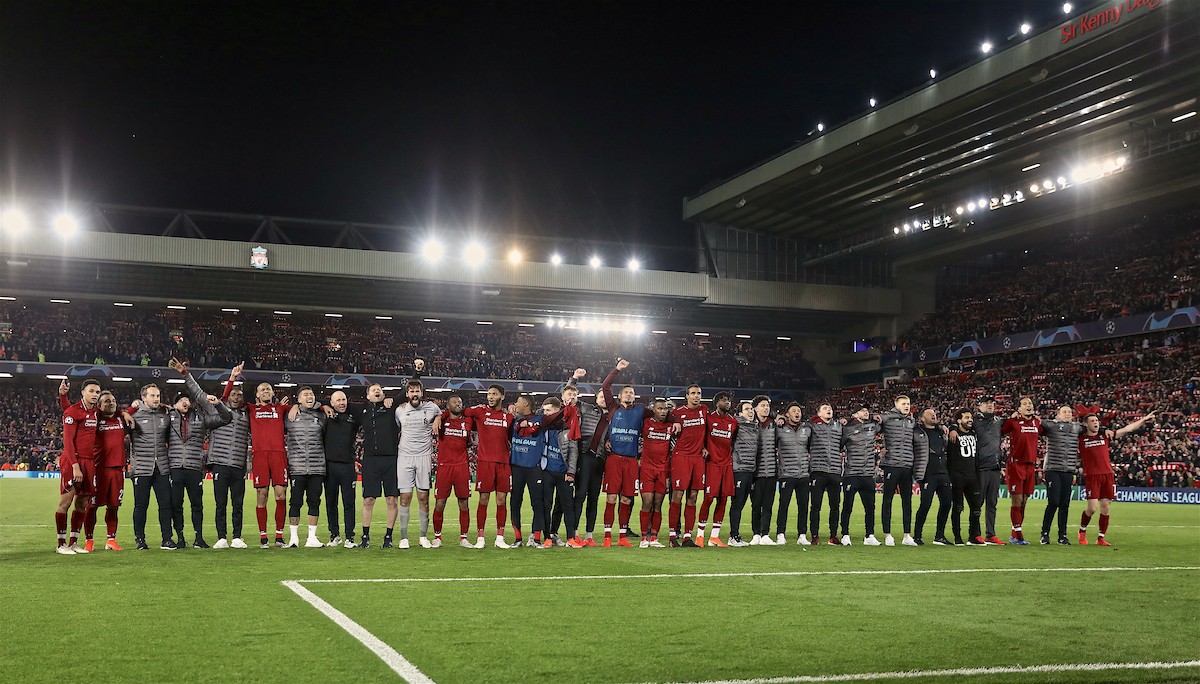 Alisson: 10
He makes an unreal save at 1-0 just before half time. I thought it was offside and wasn't arsed, but he wasn't and in fairness he is the greatest keeper I have ever fucking seen. Like the greatest. Better than all the rest. Better than anyone. Anyone I've ever met. Makes it look easy.
Trent: 9
Is quite possibly the greatest full back I've ever seen apart from the lad on the other side of the pitch. Stunning performance. Didn't see the fourth goal cause I was talking to Melia about how we were going to get diddled 4-1, and when we looked up it was slapping the back of the net. Unbelievable awareness, unbelievable execution, won us the game.
Big Joel Matip: 9
Messi tries to diddle him, first 10 minutes, cuts inside, big Joelly gets a massive horrible toe to it. Like the biggest toe you have ever seen. Like a dinosaur toe. Might have burst the ball like a raptor. Incredible tonight.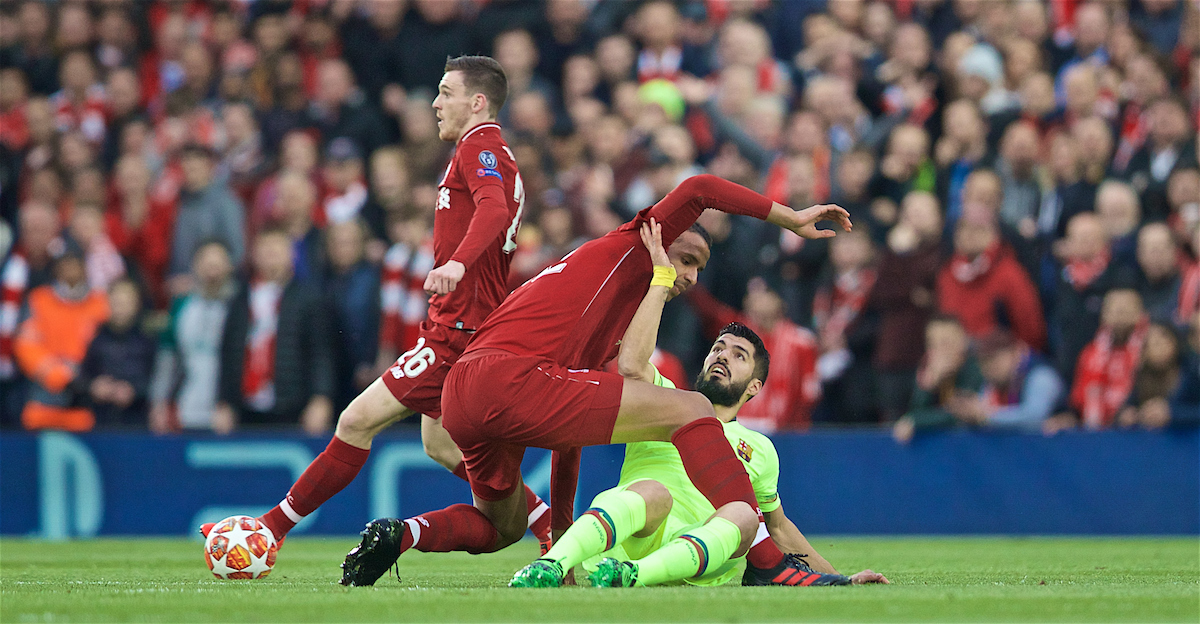 Virgil: 8
Tremendous. Absolutely tremendous. It's amazing that he is that good and yet big Joel somehow managed to be better. Deserves to lift that cunt of a thing.
Andy Robbo: 8
Was a massive fan of him getting in Messi's head first half. Fuck off you fucking little beard midget with a magic foot. Carried on for ages with half a foot.
Fab: 8
Gets booked early doors and does incredibly well not to get another in the remaining 70. Front foot all day, twatting everyone, absolutely marvellous.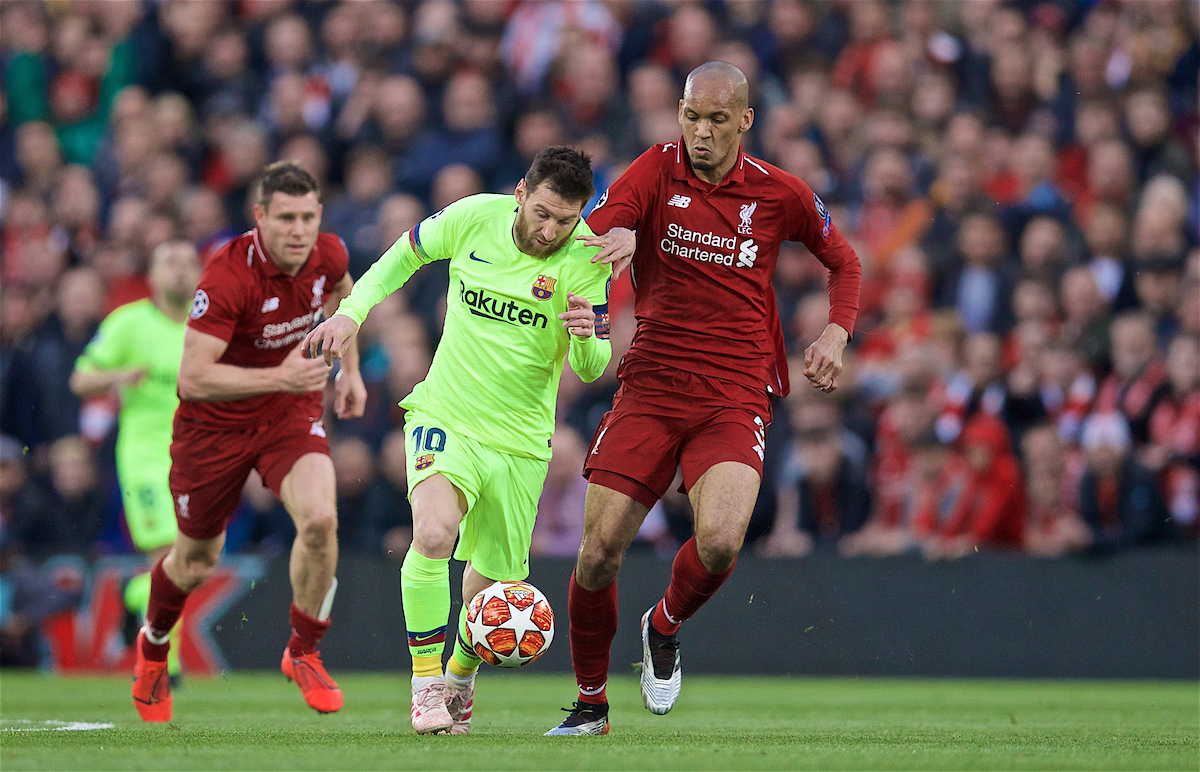 Henderson: 9
Might be the greatest ever centre mid to play the game. If not, he might have run more than anyone to ever play in centre mid.
Jimmy Milner: 8
Kicked a load of lumps out of all kind of bellends. Unbelievable workload, unbelievable. Then just went full back, to replace the best ever full back to play the game, and no fucker noticed the difference.
Div: 9
Was like a man possessed. Better than Shearer in his pomp. That finish for the fourth, lad. I wasn't even looking. Was having a lovely chat with Adam Melia about character and defiance, and this side maybe falling at the last but being everything you have ever wanted, and then turned round as it twatted into the top bin. Statues lad.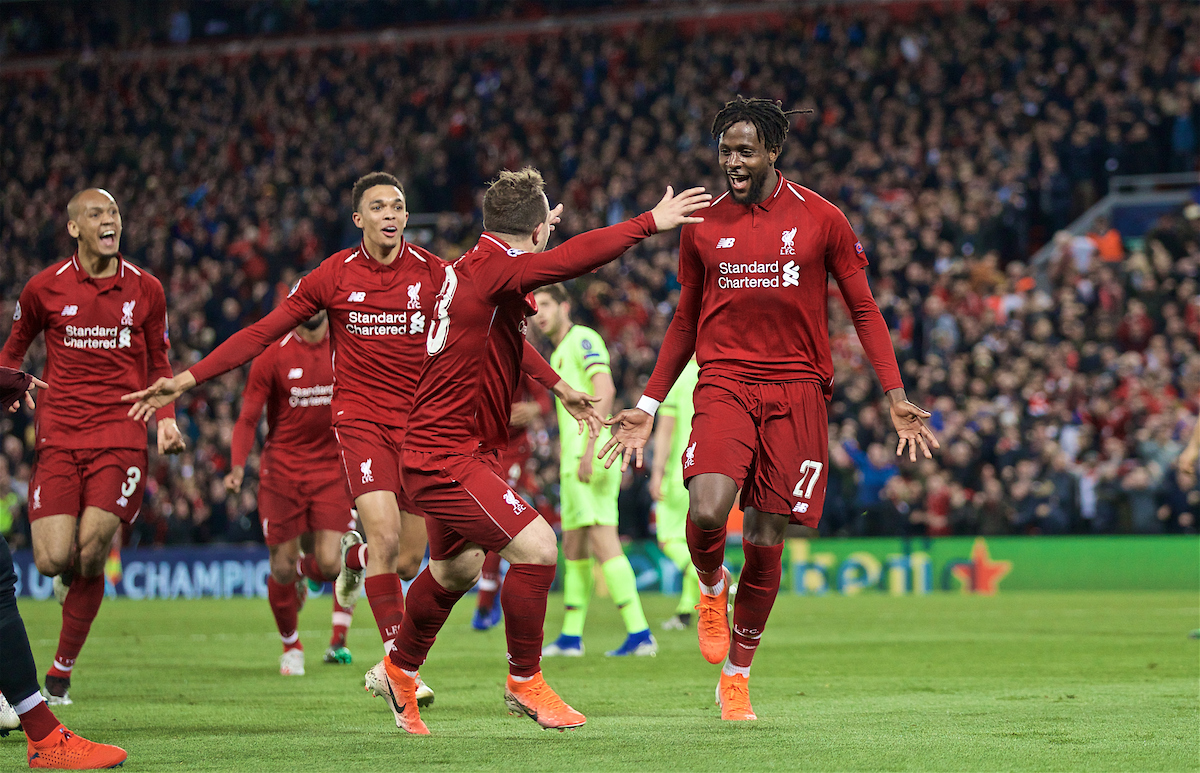 Shaqo: 7
Did a cracking demonstration of why he hasn't got a start in six months in the first half. Gave the fucker away every time he got it. Well better second half.
Sadio: 8
Was as lively as fuck. Everywhere first 10 minutes. Was our second best forward. Determined to be a nuisance.
SUBS
Gini: 9
One of them, isn't it? Heard him coming on and was devoed that Robbo has gone off. Then he just bangs two. The second is some header, you know.
THE REST
Suarez: 9
Not going to celebrate at Anfield. I know, lad. Cause you aren't even having a shot, you fat tramp.
"YYAAAASSS

"We've never seen anything like that!" 🏆

🗣 Subscribe for all of our reaction to Anfield's greatest ever European night 👉 https://t.co/XZAK9veWt7 pic.twitter.com/GaJQOrjAuv

— The Anfield Wrap (@TheAnfieldWrap) May 7, 2019
Recent Posts:
[rpfc_recent_posts_from_category meta="true"]
Pics: David Rawcliffe-Propaganda Photo
Like The Anfield Wrap on Facebook