Alisson: 7
His footwork for the Coutinho shot first half is like Fred Astaire.
Couldn't do a thing about any of their goals which is a shame for all concerned. Maybe he could have lined his wall up a bit better. I don't know, I'm not a keeper.
Joey Gomez: 7
Played well in a tight three. Admirable to last the game, to be fair. Mad the way we concede three and no one is really at fault.
Joel Matip: 8
Was excellent. Didn't deserve to be on the losing side, never mind be looking down the face of The Reds conceding three for the first time in 20 years or whatever.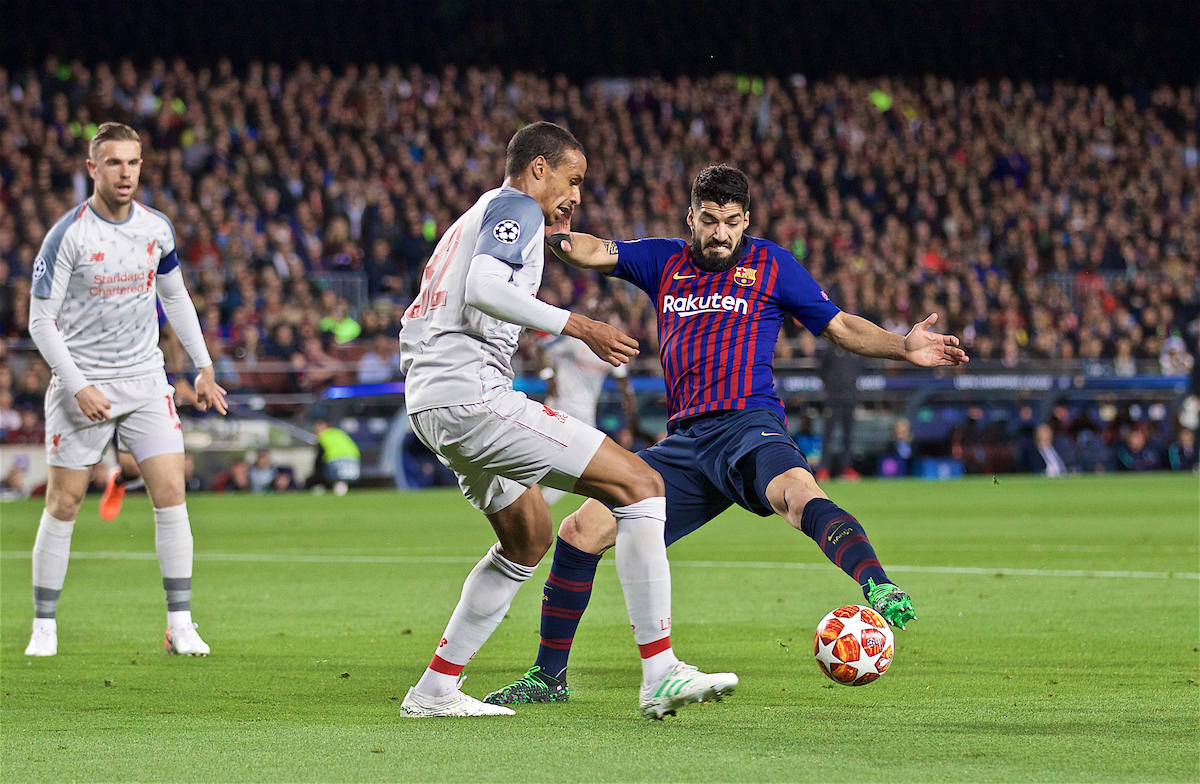 Virgil: 7
It might seem harsh, but he tracks Suarez all the way for the first goal and then stops. It's a great goal, don't get me wrong, but if he doesn't stop he doesn't score. One of them. Does nothing else wrong.
Robbo: 8
Was excellent. Weirdly this might be the best The Reds have played away from home in Europe all season. Weird that, init? A constant threat, up and down all day, great defensively.
Fabinho: 7
Looked knackered after an hour. Gave away a million fouls by body checking every cunt (mainly Messi) when they ran past him, which was sound until Messi started twatting free kicks into the top bin.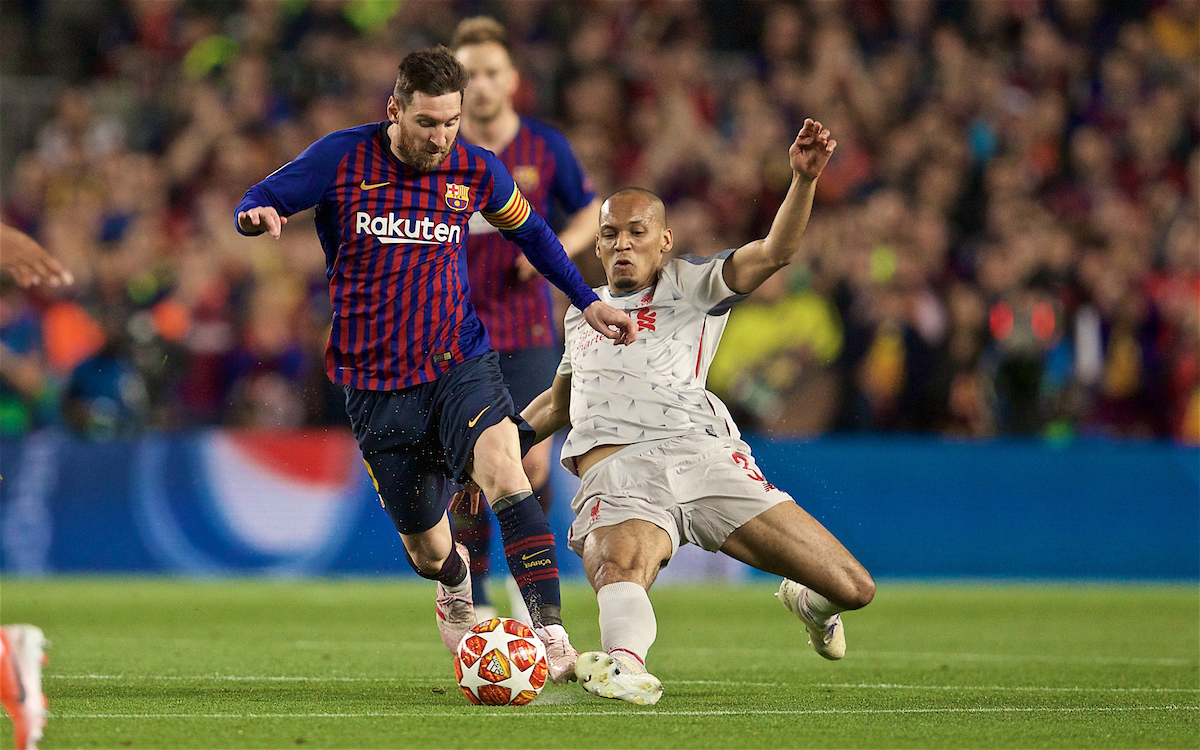 Naby: 7
Absolute killer that he had to go off because it fucked The Reds a bit and he was pure bossing it.
Milner: 7
Was flying first half, boxing the half spaces. Should have scored at least one. For fuck's sake, he should have scored at least one.
Gini: 6
Hahaha, he's upfront. We spent the five minutes before kick off slaughtering BT for saying he was playing left wing. Lashed him false nine. Boss when they didn't have a fucking clue for the first 10 minutes, then not so when they realised he was upfront. Was crying out for him to be taken off for Firmino at 1-0 when we were on top but it didn't come till it was two. Shame.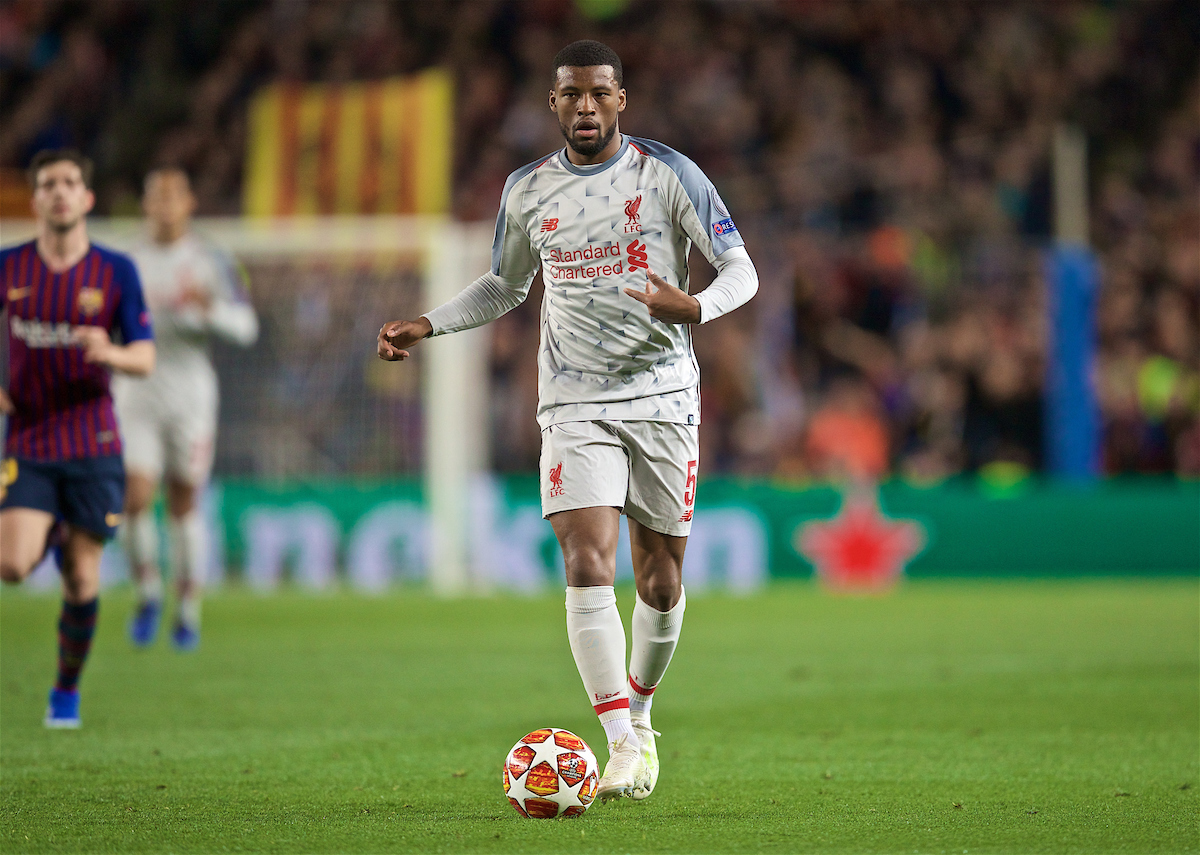 Sadio: 7
Jesus, he had their lad on a burnt cob whenever he got it. Got to score that chance first half though, hasn't he?
Mo: 7
Fucking hell. The tie turns on that missed chance. That goes in, I reckon The Reds are sound there. It doesn't and we are fucked. A sitter? A sitter. One of them, aye.
SUBS
Henderson:
Come on, was boss going forward, but can't help but think he should have been offering more protection to the right side. Sometimes you can't do anything about a goal and their first was pretty much one of them, but I'm not sure it happens if Milner is playing as a spare right full back and Keita is still on.
Some ball for the Mane chance. Like, the best ball you have ever seen type ball.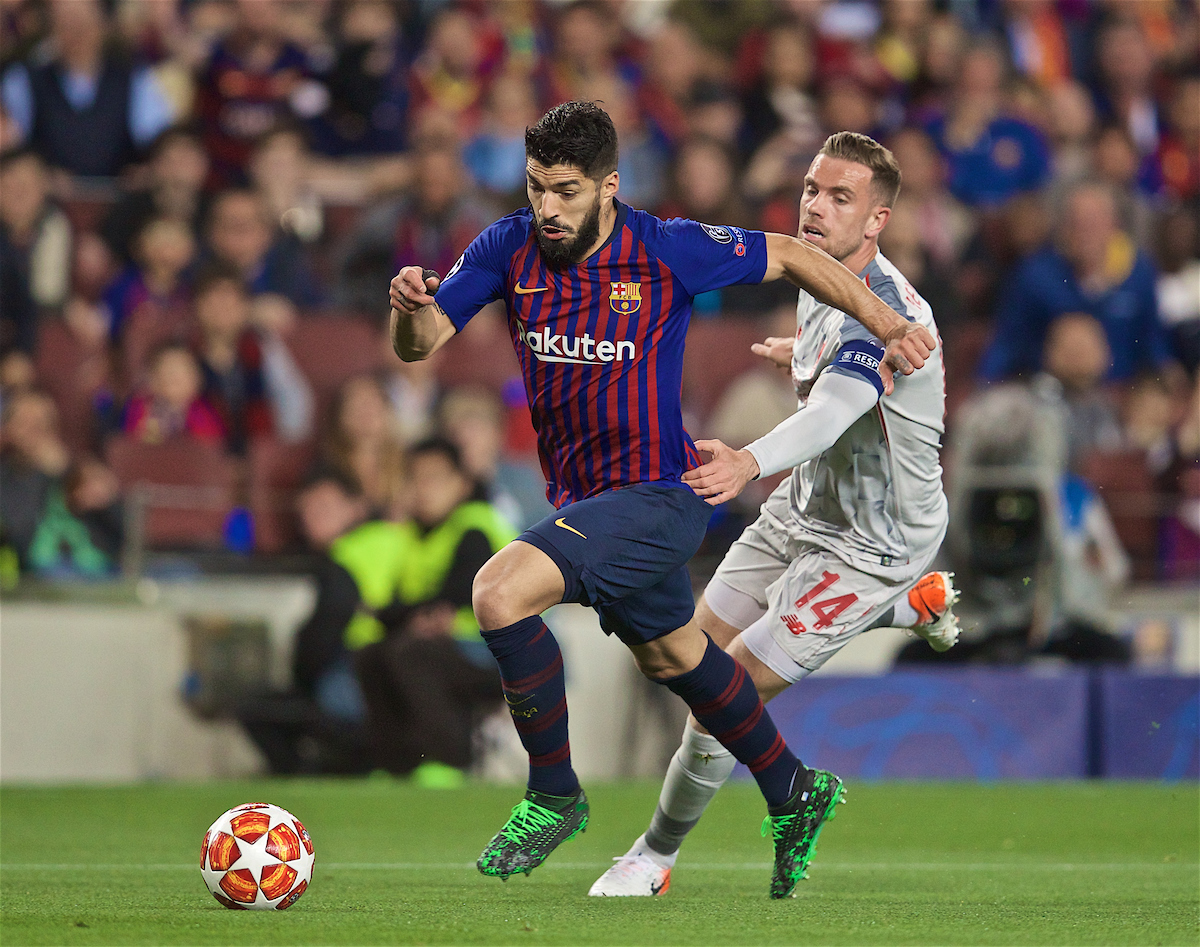 Firmino:
Come on and looked dead injured.
Div:
On the left.
"Liverpool have lost which is an unusual feeling."

"I don't know whether we're still in this."

🗣 Subscribe for all of our reaction, live from Barcelona, here 👉 https://t.co/sAYhSu6Qag pic.twitter.com/1bgKYBKP9c

— The Anfield Wrap (@TheAnfieldWrap) May 1, 2019
Recent Posts:
[rpfc_recent_posts_from_category meta="true"]
Pics: David Rawcliffe-Propaganda Photo
Like The Anfield Wrap on Facebook