I WAS in Sheffield on April 15, 1989.
I was 22 years, four months and 10 days old. I try to think about that day as little as possible.
The years have passed to become the decades that are now drifting by at pace. My memory of that April day is razor sharp. I think the more you try to push something away the more indelibly inked into your psyche it becomes.
There are a number of things I can recall which, in the retelling, would still feel as if I were describing events that happened to someone else. It is as unreal today as it was then.
I've only ever seen death up close like that on that day. I was a child of older generations that had seen far more. I hope my kids will be luckier than we were. Seeing people die, lots of them, and in such a short space of time was beyond being merely shocking or upsetting. It made me despair and feel utterly helpless and bereft in a way I'd never felt before, and have never felt since.
I cried after Hillsborough. I cried, and cried, and cried. For two weeks. Everything made me cry. I had to pull over when I was driving to cry. I cried if I went out of the house for five minutes. I cried when I read the papers or turned on the TV.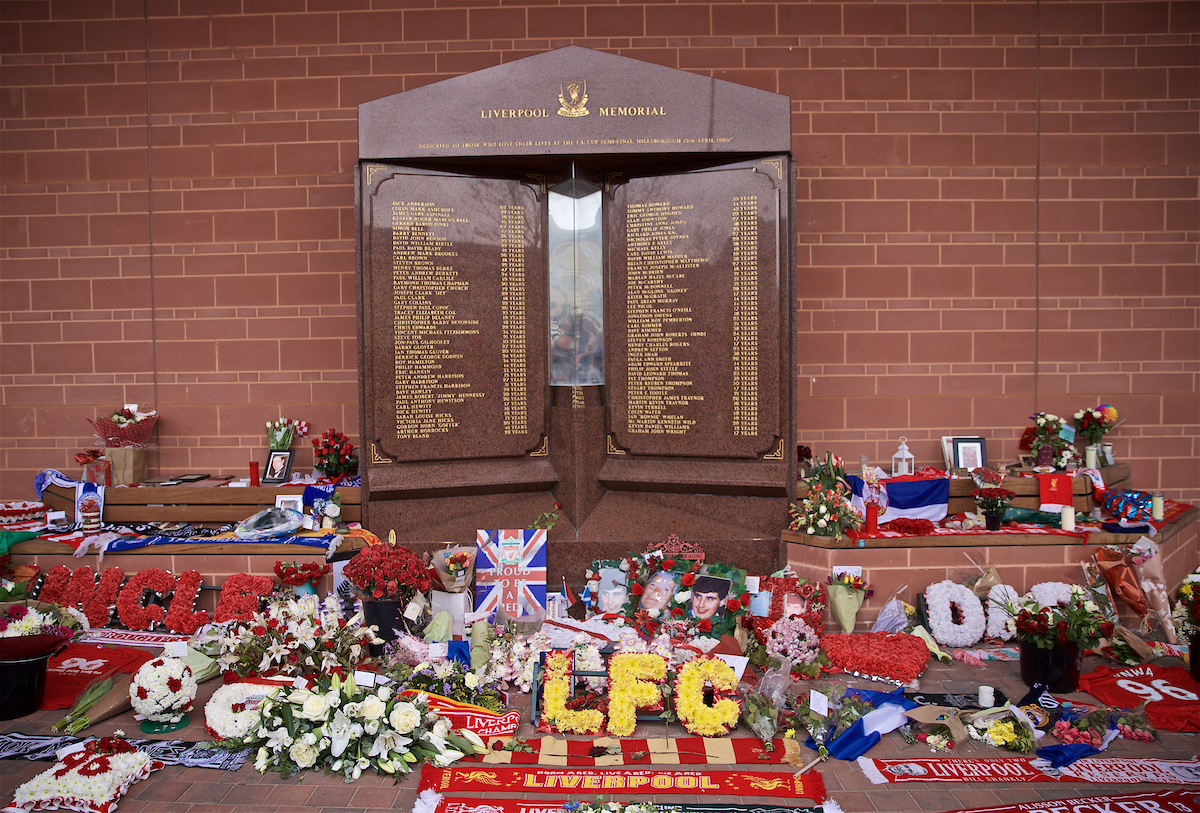 I went to Anfield every day for two weeks. I looked at the floral tributes on The Kop and read the inscriptions. I cried every time. After that fortnight I stopped crying and I've never shed a tear over the disaster since.
So much haunts, but a feeling more than a memory has stayed with me the most. It must have been about an hour and a half after it happened that I exited the ground. All I could think to do was to get to where we'd parked the car and wait for my friends. My best friend Giulio had been the only one of us that had had a ticket for the Leppings Lane end.
I turned up a hilly suburban street flanked by small 1950s style houses which had front gardens that gave them the feeling of being more rural-type dwellings than they actually were. Sheffield people who lived in those houses were standing by their front doors, obviously aware from their TVs and radios of the tragedy that had been unfolding just a few hundred yards from their homes.
Us fans were walking like zombies down the streets where these people lived. I recall being called out to by a middle-aged woman who asked me if I wanted to come into her home and use her phone. I hadn't realised that I needed to do that. There would be people who were worried about me.
When I got to our car, no one was there. My other friends John and Pete hadn't been in Leppings Lane, so their absences were no cause for anxiety. That briefly made Giulio being missing more bearable. If they had safe reason to be delayed so might he. I sat on the kerb by the car and waited for him. I waited for a long time.
I did honestly set out to write a preview of the Porto game today. I will be in Porto on Wednesday. I'm really excited about the game and about this Liverpool team and the wonderful experiences we are having with it. But, as I write this, it is exactly 30 years to that day.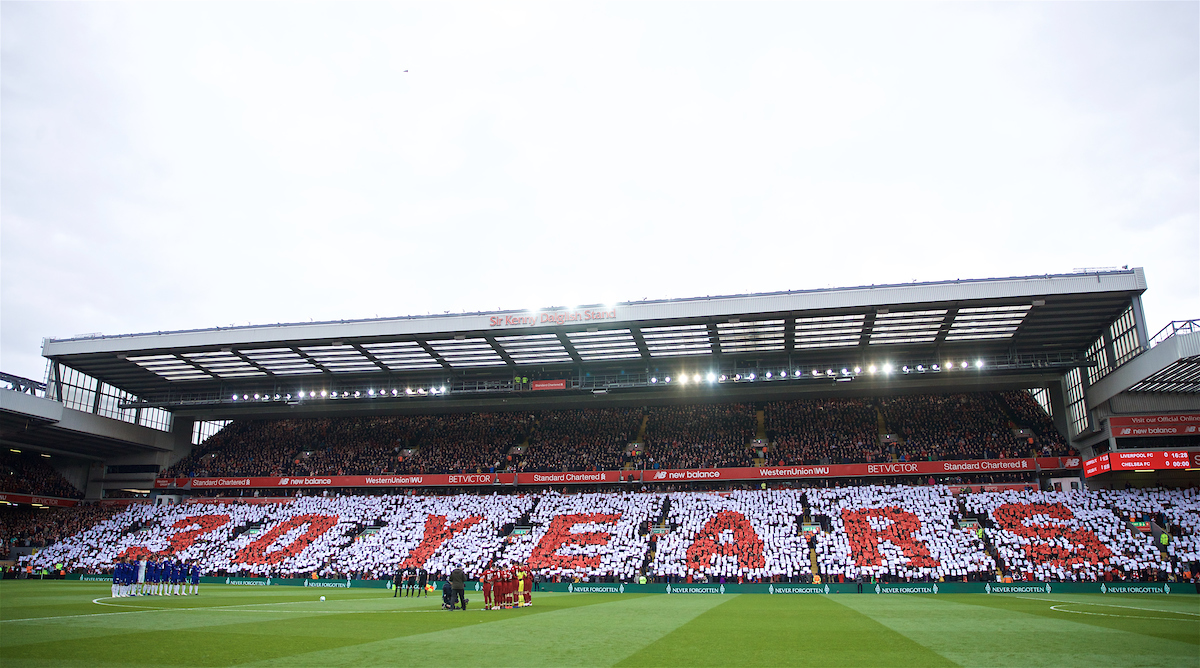 I've never really written anything about Hillsborough. I've sort of never known where to begin. I feel I needed to say something today. I'm not entirely sure why now. Thirty years is a long time. It feels like the blinking of an eye.
Giulio finally appeared trudging up the hill of that street in Sheffield. God how I treasure that memory. His shuffling countenance. Broken but not bowed. Indefatigable.
Giulio and me have been to a few thousand games together since that day. We've lived through every incarnation of Liverpool. He still sits next to me at Anfield. He always has done. He gets to his seat very late. Last minute. He keeps me waiting. My heart still leaps when he finally arrives. I die inside just a little.
I've never told him this. I'll always be pleased to see him.
More than he will ever know.
Predicted 11: Alisson; Trent, Matip, van Dijk, Robertson; Henderson, Wijnaldum, Milner; Salah, Firmino, Origi
Kick off: 8pm, Wednesday
Referee: Danny Makkelie (Netherlands)
Odds by Redsbet: Porto 27-10, Draw 49-20, Liverpool 21-20
"Trips like these are why we follow The Reds." 👏

🇵🇹 Subscribe for all of our buildup to Liverpool's Champions League quarter final second leg, live from Porto, here 👉 https://t.co/XZAK9veWt7 pic.twitter.com/UohbRIEoKx

— The Anfield Wrap (@TheAnfieldWrap) April 16, 2019
Recent Posts:
[rpfc_recent_posts_from_category meta="true"]
Pics: David Rawcliffe-Propaganda Photo
Like The Anfield Wrap on Facebook