IT will be strange at Anfield in Friday night.
As we danced and bounced in the Cardiff sunshine last weekend, dreaming of and expecting a Man City slip in their derby, hoping for the break in the case that would open this league up for us, Huddersfield on a Friday night looked like a party waiting to happen.
Then Bernardo Silva happened. City were huffing and puffing at Old Trafford but United looked resolute enough to take a point, maybe more. Then Bernardo Silva happened. That the most innocuous strike, a relatively hopeful effort with no power but enough placement, should serve to break our hearts, made the bitterest pill even harder to swallow.
We can't give up, of course. The miracle now needed for Liverpool to become Premier League champions is of the minor variety. The odds are very much stacked against us but it would not require the wildest turnaround to see them reversed.
I'm up for the Huddersfield game while still being down about Wednesday night. It will be impossible not to take in Friday evening's match without feeling like you're looking over its shoulder to Sunday's Burnley v Man City game.
For weeks now I've supported two teams – Liverpool and whoever Man City are playing. The latter side, unlike The Reds, have been no fun to watch. In the main, they are frightened yard dogs too timid and lacking in imagination to even test the possibility that City may have some defensive frailties.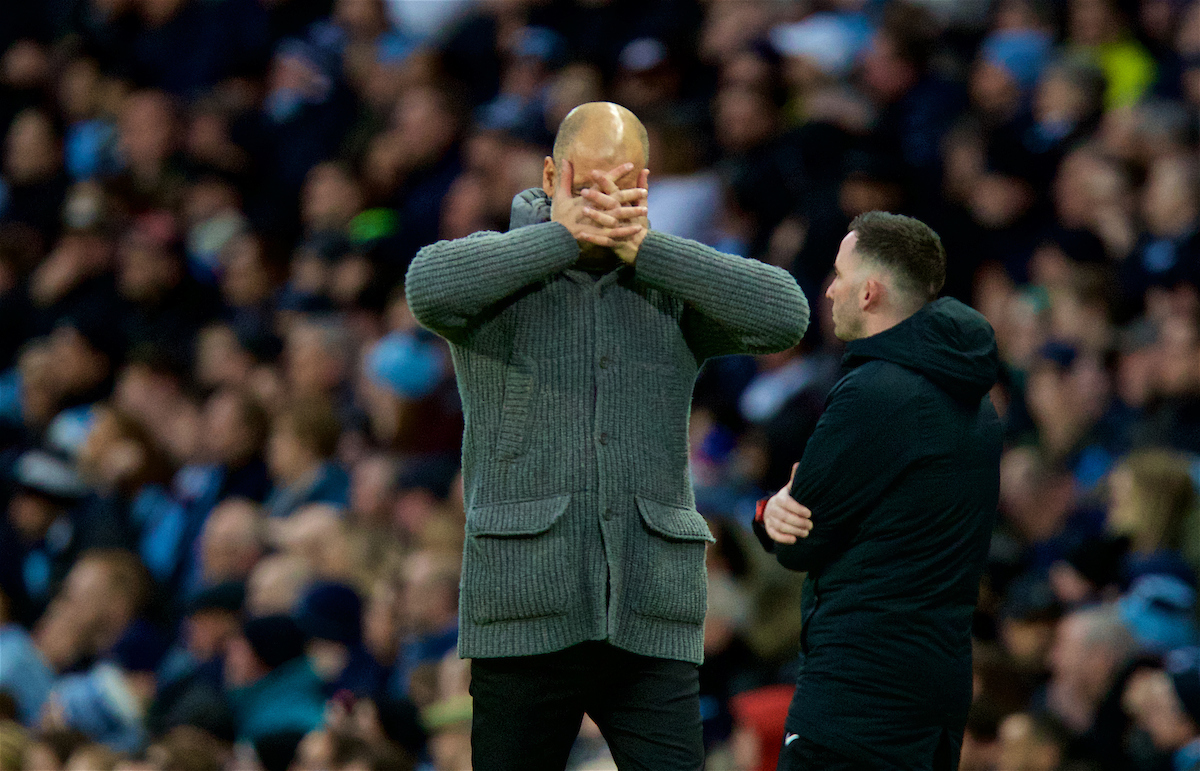 While seeing City win each and every game has been no joy, I take some minor consolation in the knowledge that every one of these cowards got what they deserved. It's sort of perversely pleasing that, as a bloc, the makeweights of the Premier League have been taught a lesson this season – by both Liverpool and City – and that is that parking buses will not serve any purpose.
Frustrated? Bitter? Obsessed with City? Yep, that's me. And why wouldn't I be. I'm watching arguably the best Liverpool team of my lifetime being thwarted, albeit ridiculously narrowly, by a monster that I detest and admire in equal measures. If City win this league they will be worthy champions. Even if they don't win it they will be worthy of having been potential champions. This applies equally to Liverpool.
If Liverpool are to fall short, then let it be by the hair's breadth that currently divides this league's top pair. What City do we can't control but we can choose to remain the winning machine we have become. I want Liverpool to exit this league season feeling like moral champions because it will ready them for a journey towards future glories that is only just beginning.
If the above sounds like I'm writing off the league, I'm not, that would be crazy. Stranger things have happened. I recall 1986 where Everton led us by a couple of points with two games to go. They had two bankers left, Leicester away and Southampton at home. Everton then were City like now – a relentless machine, at times.
They won their final game of that season 6-0 at home to Southampton. Yet four days before that, on a Tuesday night, they bewilderingly came up short in Leicester. They lost while we were winning at Oxford United. From nowhere the title was ours to claim , which we joyously did, winning 1-0 on the last day courtesy of an iconic Kenny Dalglish goal.
In 2014, people forget, Man City themselves dropped points at lowly Sunderland with just five games to play. It looked like they'd blown it then, only for another fateful twist in the tale of that title race to hand them the crown in the end.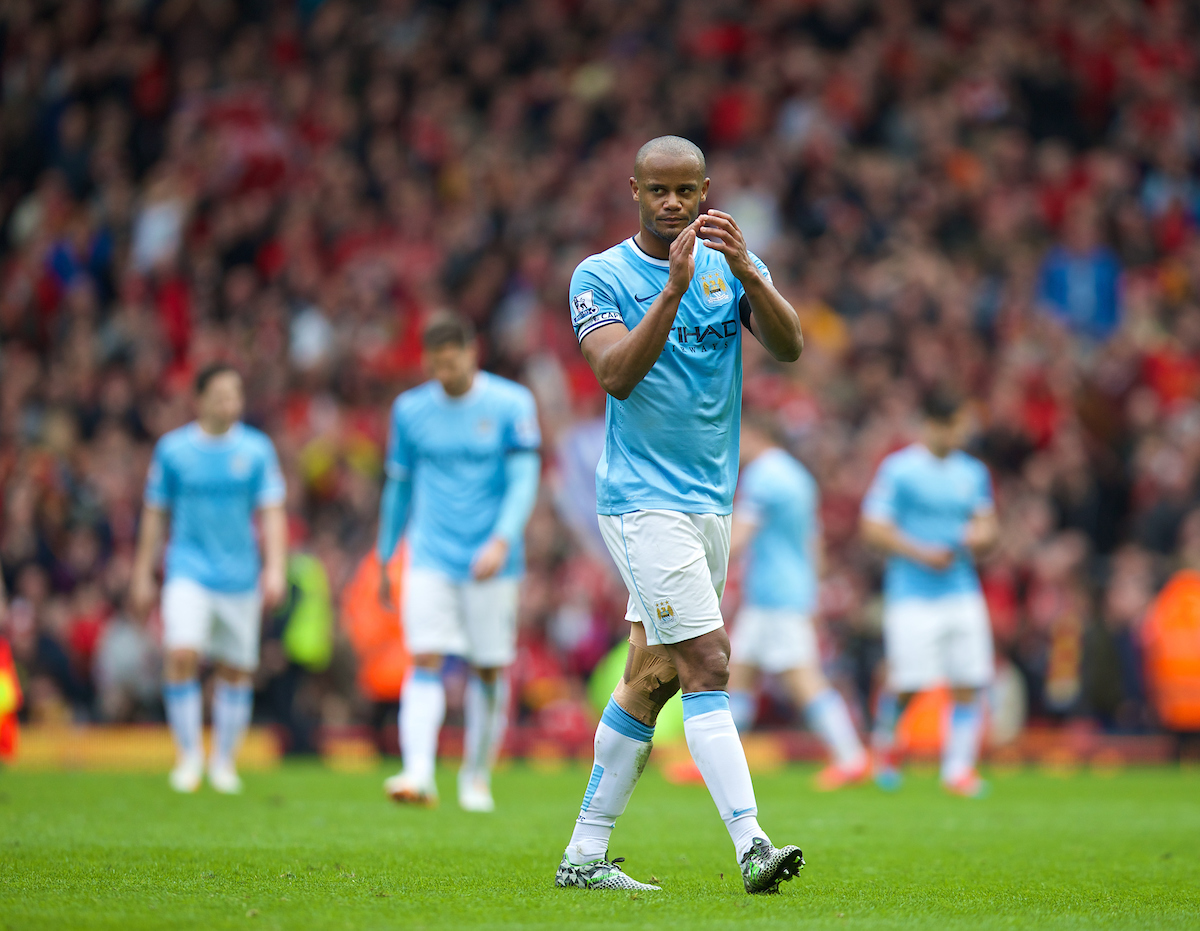 Jürgen Klopp will maintain his position which is that there is nothing we can do about City, that we just need to win our games and see where that leaves us. This is the correct approach, of course.
Huddersfield, on paper, are the least formidable opponents we will have faced this season. They were relegated several weeks ago and are on a run of seven straight defeats. There is nothing more to be said about them other than to hope they don't have one last crazy defiant performance in them.
Friday night commences a weekend that commences a week in which we should find out all about where this Liverpool season is headed. In nine days' time The Reds will have played two more and have completed the first leg of a European Cup semi final against Barcelona. The story of Liverpool's season should already be writable, but inevitably it will be defined by what happens in the closing phase.
No matter what, more points have been amassed by Klopp's team than any other in the club's history, the recognition that is so richly deserved will only be provided if a trophy is delivered. It all feels like it's hanging by a thread.
A bit of good old-fashioned dumb luck wouldn't go amiss now.
Predicted 11: Alisson; Trent, Gomez, van Dijk, Robertson; Fabinho, Henderson, Keita; Salah, Firmino, Mane
Kick off: 8pm, Friday
Referee: Kevin Friend
Odds by RedsBet: Liverpool 1-15, Draw 11-1, Huddersfield Town 30-1
"We've got 88 points and are going to Barcelona next week with absolutely no fear.

"We should be shouting from the rooftops about this team." 👏

🗣 Subscribe for all our buildup and reaction to The Reds' run in as they look to do the double 👉 https://t.co/lmNtBz4ADz pic.twitter.com/4GDN6UkVrt

— The Anfield Wrap (@TheAnfieldWrap) April 25, 2019
Recent Posts:
[rpfc_recent_posts_from_category meta="true"]
Pics: David Rawcliffe-Propaganda Photo
Like The Anfield Wrap on Facebook