Alisson: 7
Made two good saves in about a minute and then didn't have loads to do. I write the same thing every fucking week, don't I?
Arnold: 8
Back up there with his best. Good defensively, good going forward. Great run for the second, great ball. Is right.
Virgil: 8
Somewhere there is a Virgil biproduct, the dregs of the twins experiment, waddling round, being dead shit, and little, and horrible, and awkward, and crooked and that. Speaking of which…
Degsi: 7
Thought he was excellent, actually. Was expecting a half-fit Degsi blooper reel but got a front-foot Degsi not a million miles from his best. Only give him a seven because I seen his Aston Villa semi final 40 yards out blammer again yesterday, the soft cunt. Should have been strangled on the spot.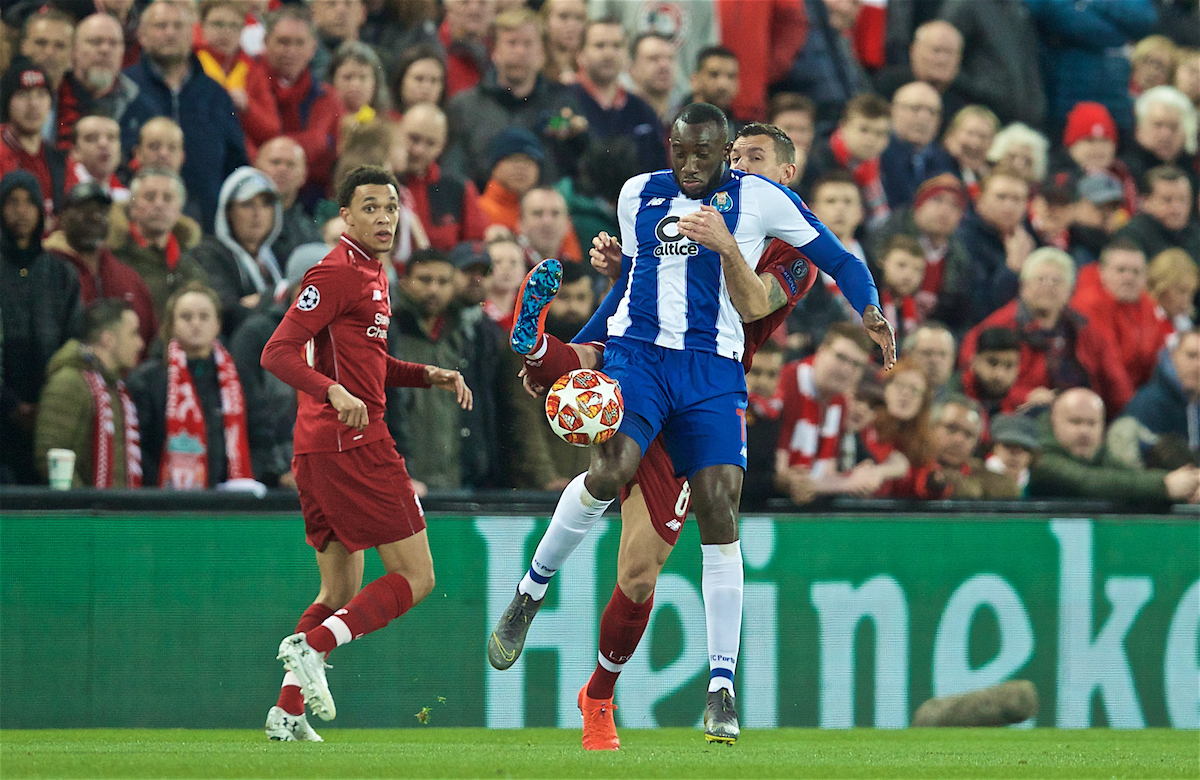 Milner: 8
Great game for Robbo to have a rest in but he was great. Love him left back rather than right back as he can dictate play a bit with his body open as fuck.
Fabinho: 7
Thought he was good but not at his best. Bit sloppy on the ball but his good is better than loads of fellas best in that deeper role. Freed up the other lads a treat.
Henderson: 8
Your Carlsberg man of the match right there, you big prick. Excellent again, there. Great ball to Trent for the second. Linked together with Mo in them right-side half spaces really well. Created all kinds, unlucky with all kinds. Magnificent.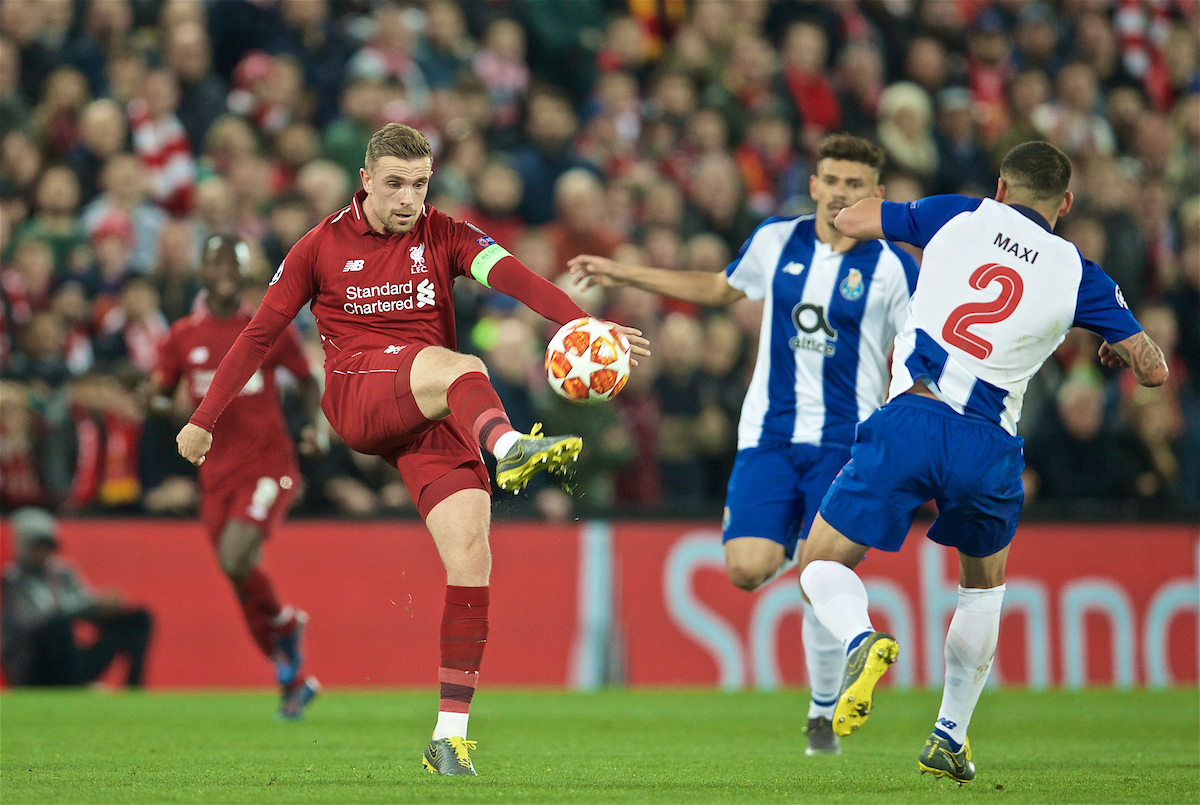 Naby: 8
Mad the way seasons change, isn't it? Probably wouldn't have played against Southampton if Lallana was fit, gets his start, scores a deflection, The Reds win. Starts tonight, scores a deflection, The Reds win. Good tonight, especially the first 60, but tired thereafter. Might end up winning us the league. That's mad, isn't it?
Sadio: 6
Quiet one tonight for him. Grafted but our general play just didn't really fall in his bit of the pitch.
Mo Salah: 8
Thought he was excellent tonight. Had a couple of his own lads block pretty much goals. They were petrified of him. Worked back from right wing to left back to dispossess their lad in our own box.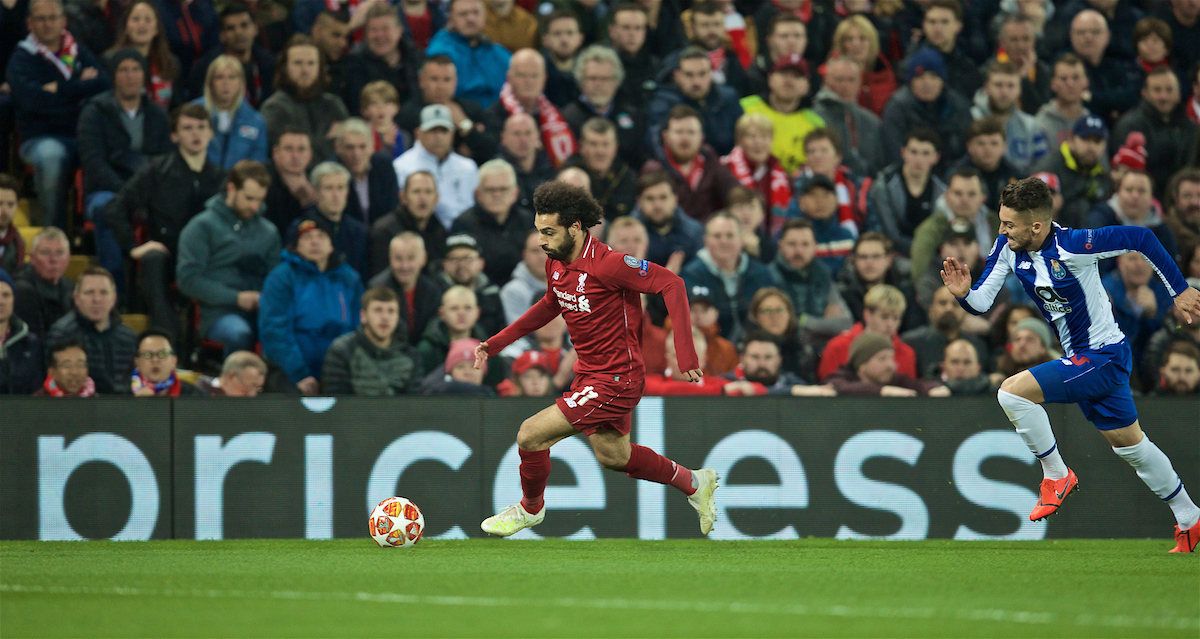 Firmino: 8
Was excellent. Gets himself out of all kinds of spots just by throwing his hips. Like Swayze. Played footy with a lad once who was the spit of Patrick Swayze but then he packed in playing for us. One of the team wrote a song to the tune of Katie Melua.
"You're the closest thing to Swayze I have ever seen. You used to play in our team, but now you're not so keen."
Best ever.
SUBS
Sturridge:
Jesus Christ, I'm not normally one for shouting shithouse when someone shits out of one, but I couldn't help myself today y'know.
Big Div:
Made up with him left wing, y'know.
"A European Cup quarter final and Liverpool were in absolute cruise control.

"I'll take 2-0 all day." ✊

🗣 Subscribe and listen to our immediate post-match reaction show after The Reds' 2-0 win over Porto 👉 https://t.co/XZAK9veWt7 pic.twitter.com/1pSSsgvnwD

— The Anfield Wrap (@TheAnfieldWrap) April 9, 2019
Recent Posts:
[rpfc_recent_posts_from_category meta="true"]
Pics: David Rawcliffe-Propaganda Photo
Like The Anfield Wrap on Facebook