I DON'T know about you but I need this fucking season to hurry up and end.
I'm like fourth season Bubs at this point. A ghost of a man. Hollowed out. Somehow, this morning I agreed to buy my bird a caravan if The Reds win the league. A fucking caravan. Like a proper caravan that you pull round like a house. I mean, I didn't even know my bird wanted a caravan.
The last time we went on holiday in a caravan we fucked it off after two days because it was freezing and we were in a fucking caravan in the middle of fucking Wales. But sound, Caravan tax. I'll start a Crowdfunder after the last game. Fiver gets you a lend of it for an hour.
Alisson: 8
Another save at a key point. Added 15 points on his fucking own this year. Gone a bit Si Mig with his passing in the last few weeks but so the frigging hell what.
Trent: 8
Asked a load of questions by them but was great, with and without it. Full of balls, and battle, and guile, and quality, and everything else you could ever want in a player.
Big Joel: 8
Fantastic today. Front foot, lashing people that needed lashing. Looked like a proper player today. The best defender on the pitch. Mad that. Still passes it like a weirdo, mind you.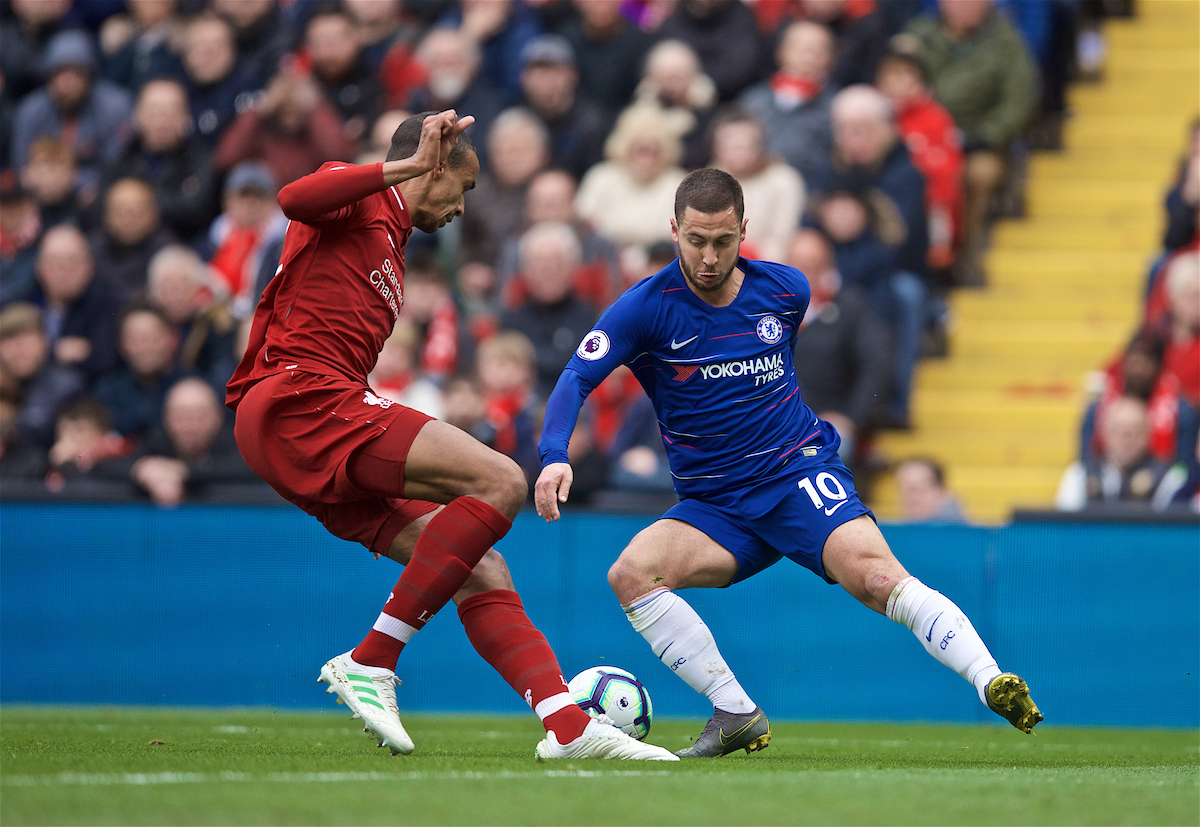 Virgil: 8
Second best defender on the pitch which has probably happened about three times in his life. Liked him a lot.
Robbo: 7
Was mad today. Defended really well first half but when The Reds went 2-0 up he went all Albie Moreno and thought he was a fucking Jack Russell on the beach, underlapping and overlapping like fuck.
Henderson Henderson Henderson: 8
Tremendous again. The amount of times he arrived in the box, la. For the Mo Salah chance first half, it's Henderson up for the challenge. Tremendous for the first. I'm screaming at him to lash it across the face but he's all "I'm the best centre mid in Europe, I'll just hang it up for Sadio to score, aye". Does the internet still think he is shite?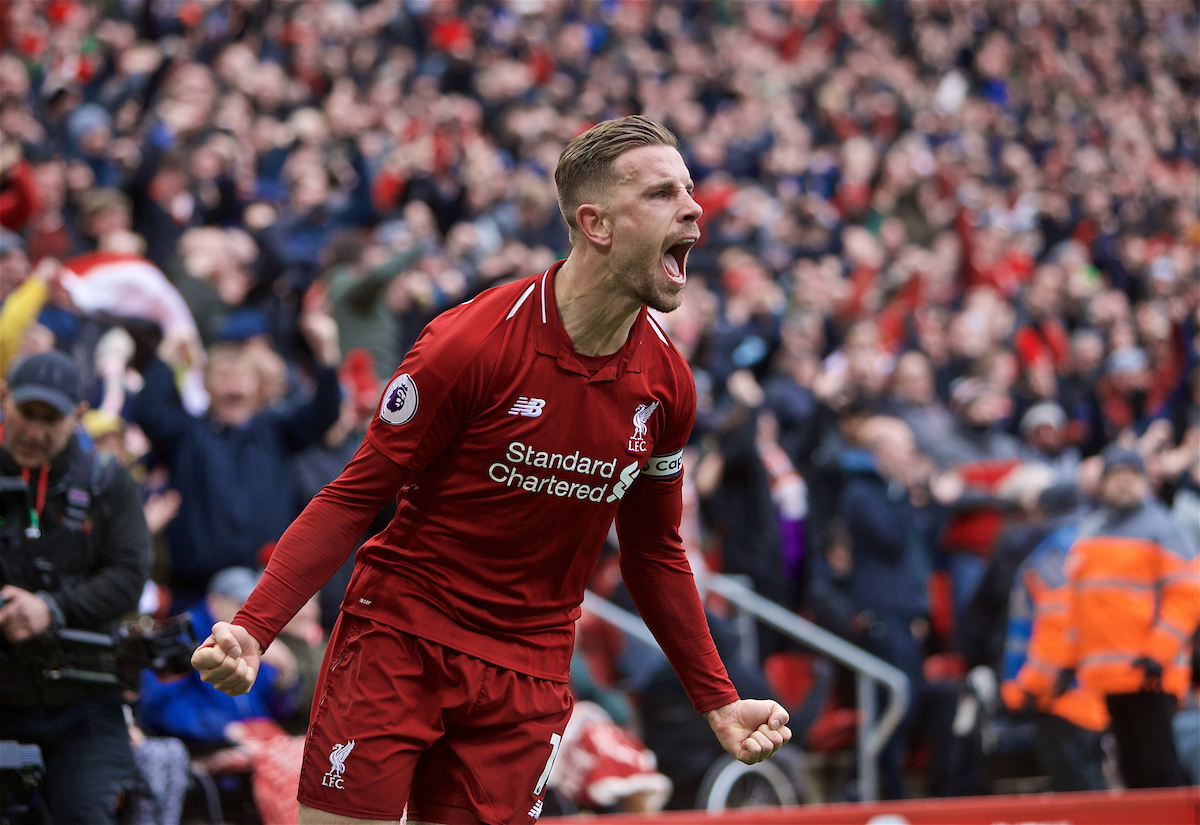 Fabinho: 8
I think I might love him. That natural instinct to kick people and win the ball, mate. Lovely. The tackle on Hazard first half, leaving a little bit on him, glorious. Frees the reds up to play, frees the lads up next to him to leg it.
Naby: 8
Great on the ball first half, wasn't he? It was like watching YouTube from two years ago. Front foot, won the ball time and again first half. Got a bit excited second half when Robbo was berserk. Needs to learn to do some horrible work without the ball, but looks a player.
Mo Salah: 9
I mean he fucking hit that, didn't he? He hit it, it stayed hit, would probably still be travelling now if it hadn't been stopped by the net. It's boss when racists have to cop for one right in the fucking eye, isn't it? Stick that up your horrible arses you Farage-loving, butter-faced twats. Looks like he has realised that he is boss again.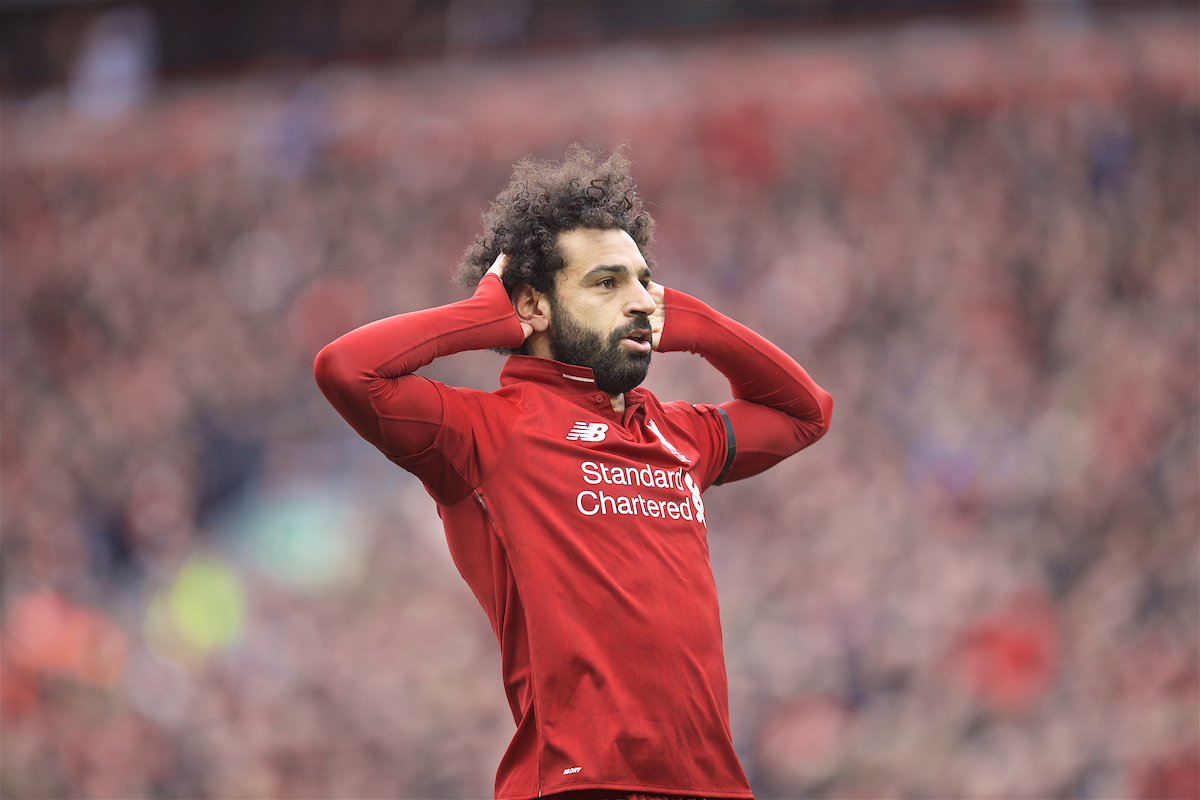 Firmino: 9
Tremendous. Properly tremendous. Like a Rabbit out of a hat keeping the ball surrounded by baddies. Frightened the life out of them whenever he got it. A glorious glinting-mouthed colossus.
Sadio: 8
Great goal. That one was stood up for an hour and a bit. Easy to miss. Had his lad marking him on toast all day long.
SUBS
Gini and Milner:
Massive dose of sensible. Boss set of subs.
Well in, big men.
"We should be so proud of this team. What they're doing is incredible.

"These are the glory days." ❤️

🗣 Subscribe and listen to our immediate post-match reaction show after Liverpool 2 Chelsea 0 👉 https://t.co/XZAK9veWt7 pic.twitter.com/2hRDRwQSUI

— The Anfield Wrap (@TheAnfieldWrap) April 14, 2019
Recent Posts:
[rpfc_recent_posts_from_category meta="true"]
Pics: David Rawcliffe-Propaganda Photo
Like The Anfield Wrap on Facebook