OH. My. God. I mean, you can't watch that fucking match and not think The Reds are not going to somehow win the league.
We are fucking spawny, la. How hasn't that lad scored? How hasn't he scored? How hasn't it at least hit his massive head and gone in instead of it somehow bouncing off his back?
It's a fucking Red Shite diddle.
Alisson: 8
Has nothing to do then makes a save and a half. Has nothing to do then comes and punches everything second half.
Made a save second half that looked like he just caught it. His footwork is incredible. Mignolet – at best – stands still, throws himself, makes a wonder save out for a corner and creates more pressure. Alisson just caught it.
He doesn't have to make belter saves loads of the time because he is just so clever and good and 10 yards ahead of play. A superstar.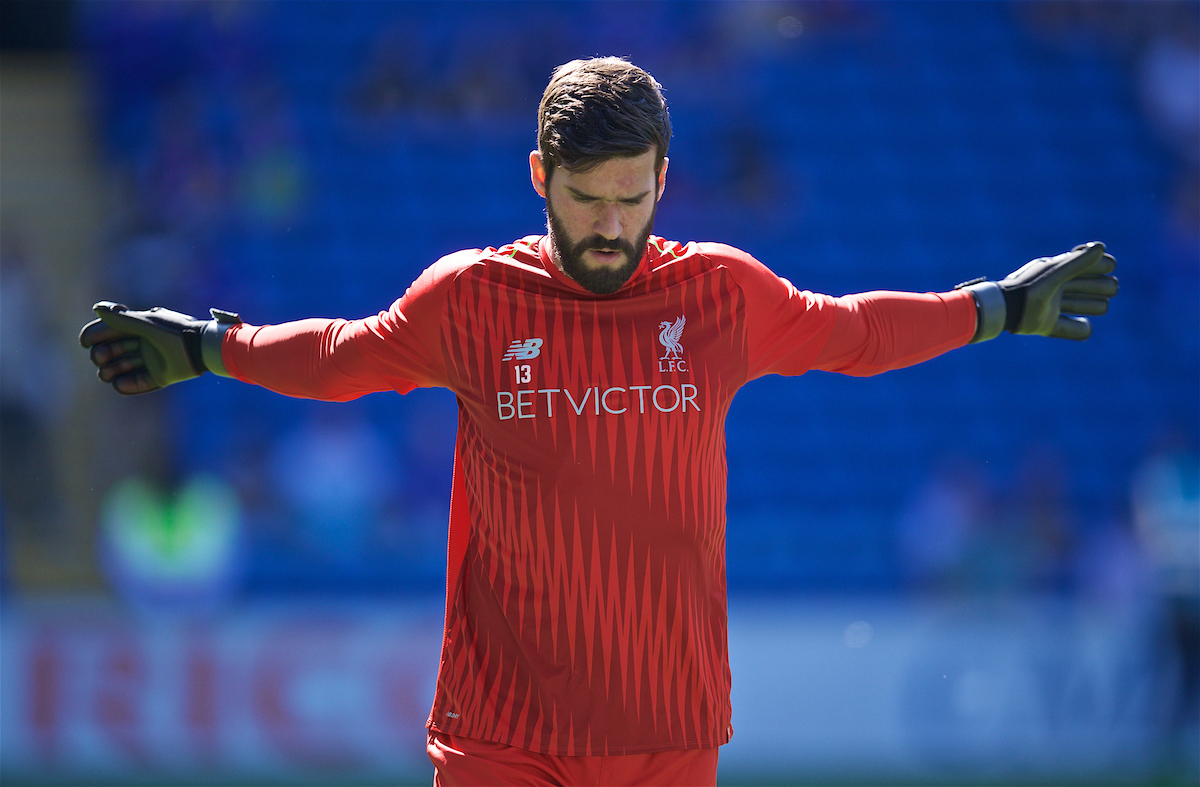 Trent: 7
Mad the way he had to mark Carl Lewis first half. Fucking grease lightning him, lad. Hop skip and a jump about 400 feet. Better second half. Kept the ball well.
Matip: 8
Is like being marked by a massive big lizard. Komodo Dragon at the back, tonguing it away. Did well today but fucking hell he doesn't half love getting the wrong side of his man.
Virgil: 8
The greatest.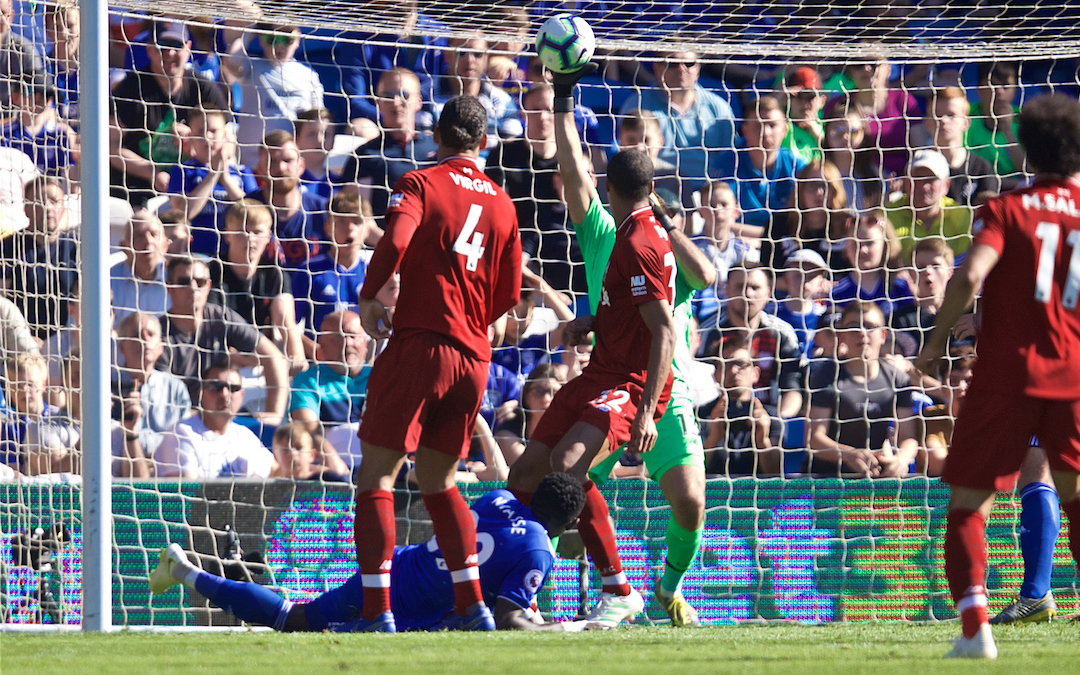 Andy Robbo: 7
Struggled today, I thought. Looked leggy, made some mad decisions with the ball, was screaming for Milner to come on left back at half time. Grafted though, in fairness, and had a big impact last 20.
Gini: 8
Was good to see him sitting and not have to leg it around all over the gaff. Had a boss game of 'Where's Gini' second half. Popped up on 60 or whatever – there he is twatting that one right in the top bin. Love a corner routine, you know. Was then very impressive for 10 and bossed it.
Henderson: 7
Didn't quite live up to his billing as the best attacking midfielder in Europe, but then if he scores that one its numbers our us and Ballon d'or por favor. Should do better with it, can't be dealing with a side-foot finish, fucking lash it, lad!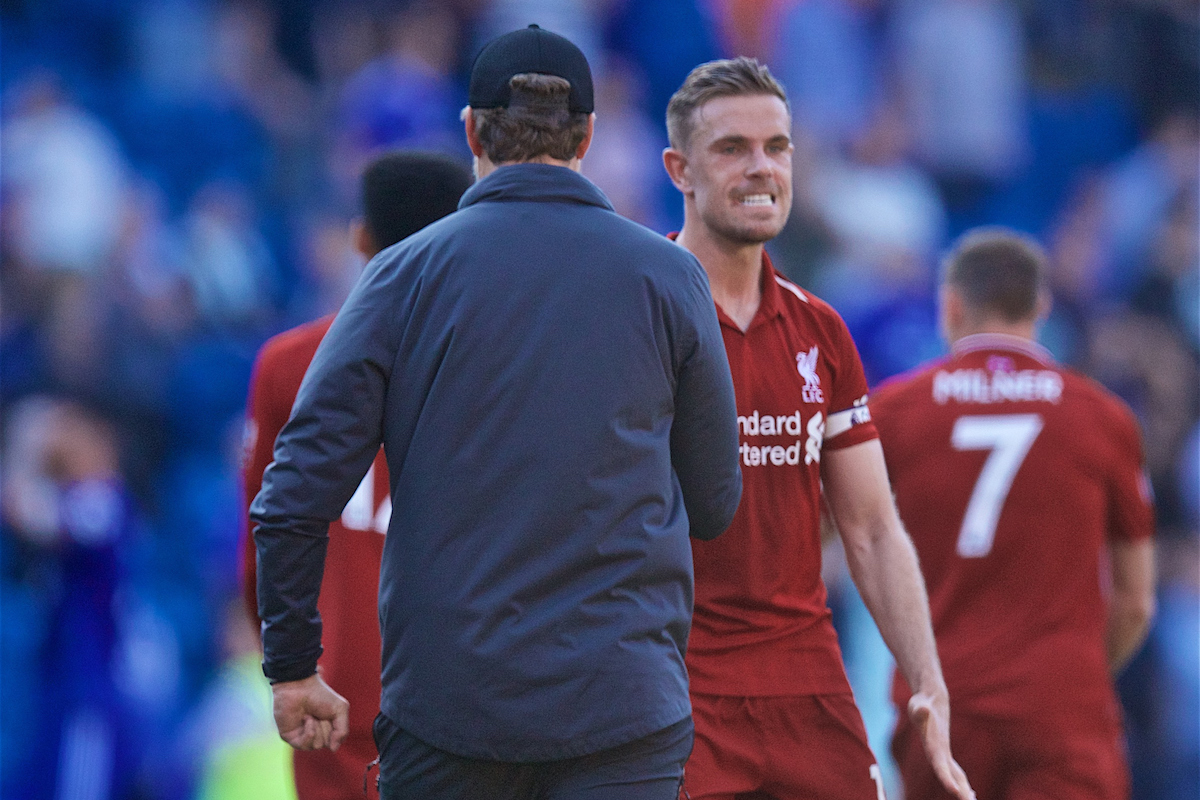 Naby: 8
Won the ball back all day long there. Reckon 15 times. Confident on the ball, trying to get The Reds to play, some ball through for Mane first half as well. Sound that he's sound, isn't it?
Mo: 8
Probably should have been three penalties, really, as in he is fouled three times before the ref actually gives it. Does well to carry on twisting and turning, forcing the foul. Unlucky with the one on one.
I've been struck down with a cold there – having to do that thing where you sleep with your mouth open, propped up like a dying auld fella.
Woke up yesterday and my mouth was dryer than their pitch. Like a ravine. Never seen moisture. Had a few burnt-out cacti languishing on me tongue.
Firmino: 7
Unlucky with the big chance first half. Reckon he thinks he's offside, otherwise he's dancing round that prick and slotting. Kept picking the ball up and getting The Reds playing, didn't he? Tremendous.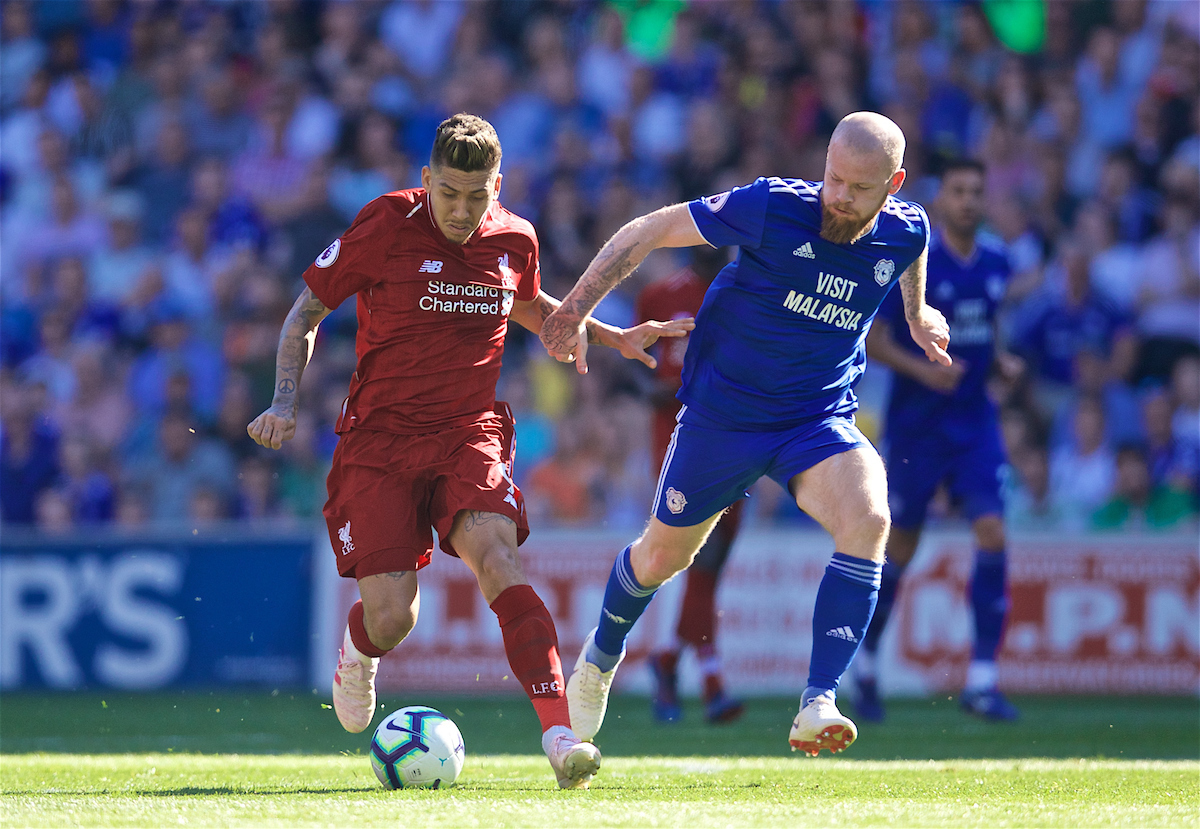 Sadio: 8
The only fella who could slip over on a pitch that was drier than the sun. Just kept slipping. Was mad. Imagine marking him though, falls over, you go to get the ball, somehow gets up, holds you off and keeps it. Again and again. Stronger than an ox.
SUBS
Fabinho: 8
Come on and pure butted their lad and then got off. Is right, lad.
Jimbo Milner: 9
Mad, isn't it? Wasn't even meant to be on, comes on cos Fabinho pure butted some lad and knocked himself spark out, then runs the game and slots a pen. You can't help but think this league is ours when shite like this keeps happening.
Joey: 8
Well better than Degsi.
Zeus: 10
Their lad, about to slot, free header back stick, head bigger than a bull, can't miss the ball, Zeus pulls some strings, moves the ball by about six inches, lashes up a force field, and The Reds don't concede. A latter day miracle.
Recent Posts:
[rpfc_recent_posts_from_category meta="true"]
Pics: David Rawcliffe-Propaganda Photo
Like The Anfield Wrap on Facebook