WE'VE come a long way.
Just typing out the header – Barcelona away – made we shiver, made me twitch. To be a team facing them in the semi final of a European Cup is something to be.
We can know we should feel lucky to be where we are today yet simultaneously feel entitled. Our journey isn't nearing its end, it's only just beginning.
It's strange as we get ever closer to a summit that seemed a crazy dream a year ago just how suddenly frightening the fear of failure becomes.
My friend and Anfield Wrap contributor Adam Melia said the other day he couldn't simply enjoy the process, the wins along the way. I agree with him. He noted that every victory was a charge to our optimism and that could only ever be validated by ultimate success. You have to believe you will achieve your objective or the path towards it is tainted.
If we beat Barcelona we celebrate the prospect of what comes next. If I were to tell you we'd beat them but fail in the final of the Champions League you'd glean little satisfaction from knocking out the mighty Spaniards. It would all have been in a vain purpose.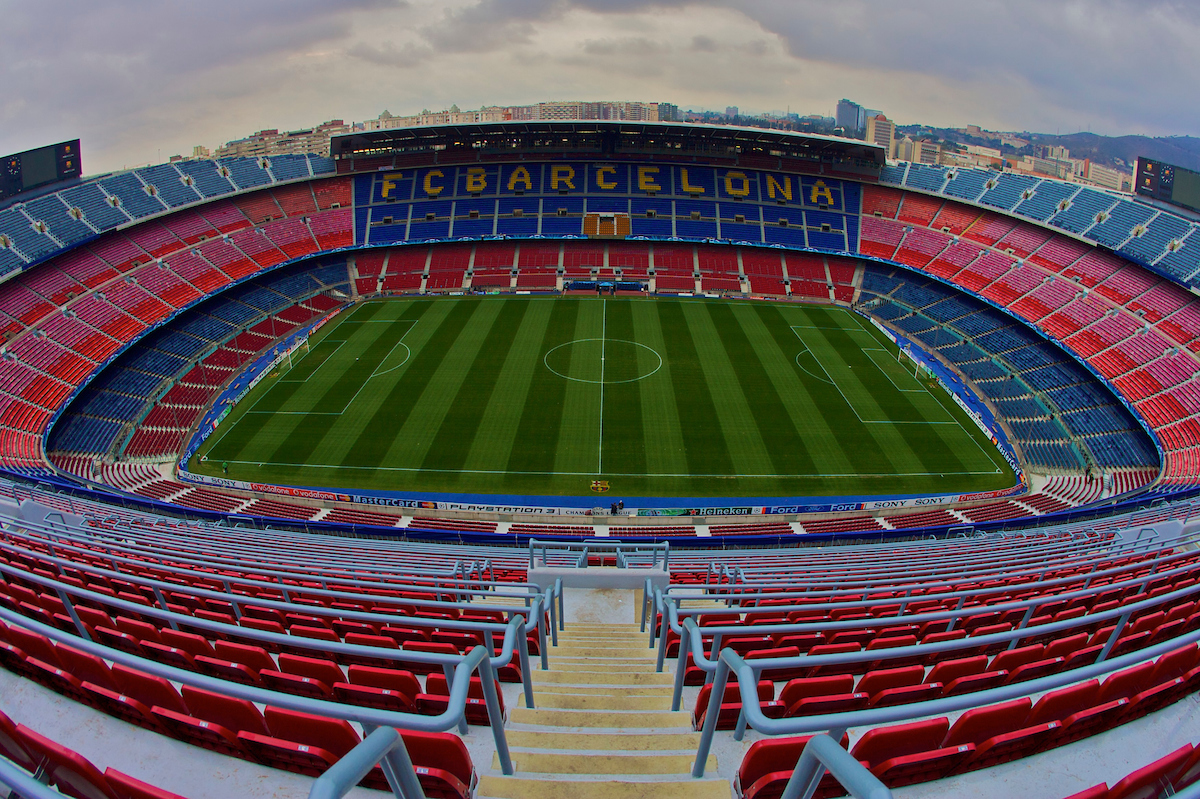 It was right that we took time out to celebrate reaching the 91-point mark achieved in the week of victory over Huddersfield last week. It helps occasionally to be deliberately rational even if the heart doesn't want to hear it sometimes.
I watched my youngest son's face in the wake of Manchester City's win over Burnley last weekend. His features contorted, tortured and despairing. I wondered if it was correct that I had contributed to bringing him to this point. Was it worth all this? Wasn't this all meant to be fun?
My answer, my only truth, is that I know no other way than to be utterly obsessive about Liverpool and I think I have always been this way and always will be this way. That means that I don't see it as a pleasure but as a duty, a struggle, a quest, a cause.
I do not begin to understand the mentality that sees following The Reds as some endless party. I mean, fair play if you're having all those good times, I'm just not, and I really don't mind.
Folks have been talking for weeks about what they will be doing the day of the Wolves game or the day of the Newcastle game, or their travel plans for Madrid, or any day they can forecast that Liverpool might win the league or another trophy upon. They're talking about how they'll indulge like it's 1999.
I don't begin to understand that mentality. Apart from the obvious fate tempting involved, it's projecting that the celebration is the key event not the simple fact of the victory.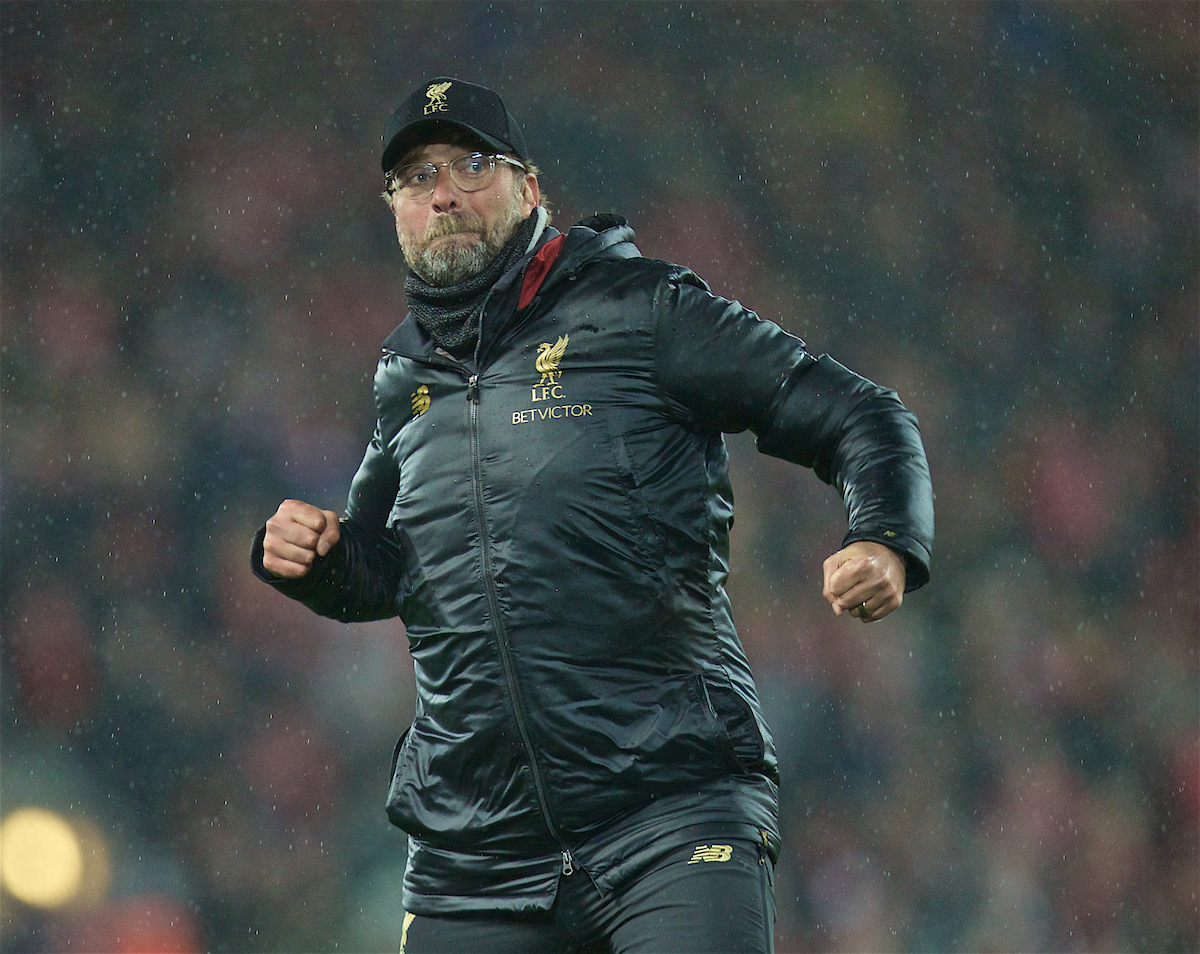 Do I sound like I might not be much company at parties? That's OK, I'm not having a bad time and although I'm not feeling happiness, contentedness even, I'm feeling great pride and that's carrying me through.
No more so than in knowing that I'm supporting a Liverpool team that is going to the Nou Camp for the first time in living memory not just to compete, but as equals to the legendary Barcelona.
I'm confident that Liverpool are good enough to knock out Barcelona and go on to lift the European Cup. The league, despite a likely final points haul in the mid 90s, looks surreally beyond our control. The Champions League is a different matter.
Obviously Barcelona, Messi, Suarez et al stand in our path, but my sense is that they will face a Liverpool team that will harness the anger they must feel from the "injustice" being done to them in the Premier League.
I cannot begin to imagine how frustrated the likes of Mo Salah and Virgil van Dijk must feel at the moment. They know they are the best, have proven that their best. They and their colleagues have scored all the goals for and prevented all the goals against required to win a league title and yet to still face the prospect of falling short.
Jürgen Klopp is a master at taking anger and frustration and channelling it for positive gain. It is not easy to second guess his selection for the trip to Spain, not least because of fitness concerns over Bobby Firmino and Fabinho.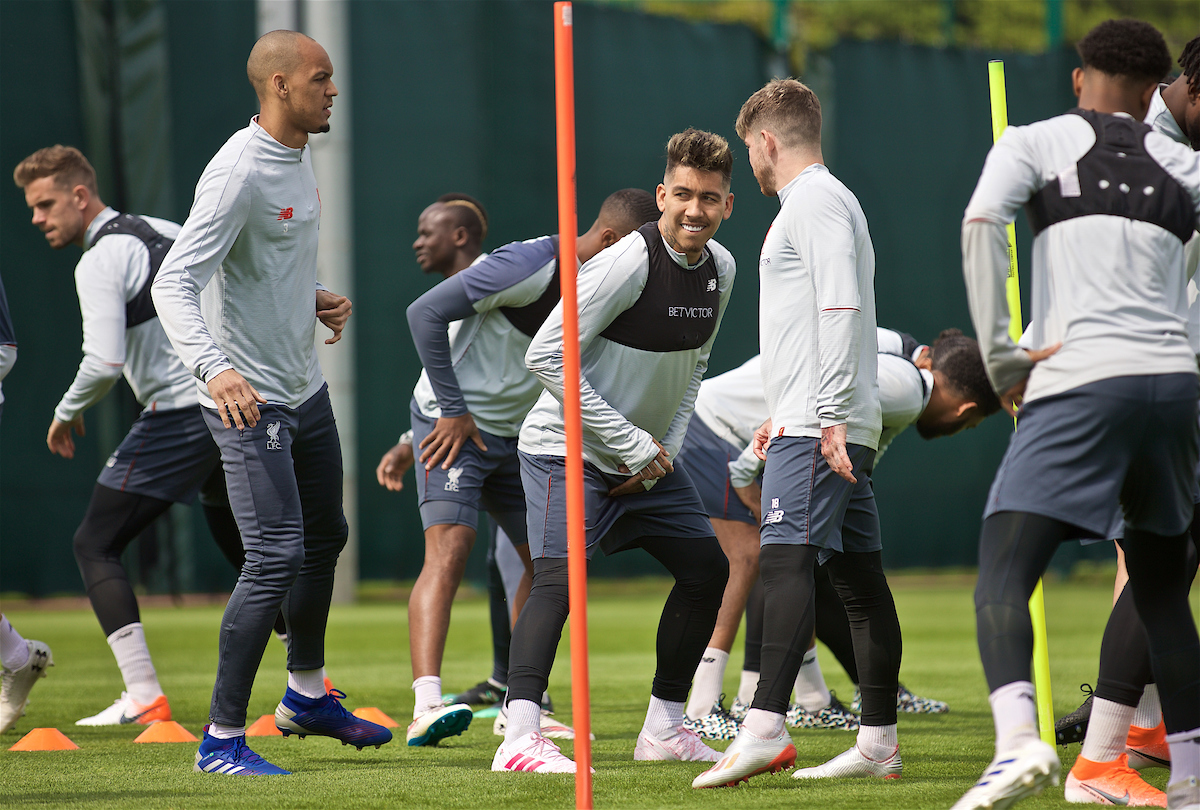 Because Barcelona represents the zenith of challenges a team can face in football, it's hard not to pick teams for the manager that are over laden with defensive players.
Trent Alexander-Arnold has become such a key feature of Liverpool's attacking play but will he be trusted to thwart Barcelona's world-class forward line when turned around? Some are picking Joe Gomez ahead of him at right back. I'm not, and I don't think the manager will either.
Midfield will be interesting if Firmino is left out. Rather than just throw another forward in his stead I think the Liverpool boss could go with a four-man midfield, with Naby Keita the point of a diamond formation behind a twin strike force of Salah and Mane.
I'm frothing at the prospect of seeing how this brilliant Liverpool team matches up against the current world's best. They're the majestic reigning kings of world football and we're the plucky street fighter with no fear and insatiable ambition. We'll know so much more about both of these forces come Wednesday night.
There may be more pains and blows to be endured but we have our faith and our power.
They can't hold us back forever.
Predicted 11: Alisson; Trent, Matip, van Dijk, Robertson; Fabinho, Henderson, Wijnaldum, Keita; Salah, Mane
Kick off: 8pm, Wednesday
Referee: Bjorn Kuipers (Netherlands)
Odds by RedsBet: Barca 19-20, Draw 14-5, Liverpool 13-4
"It's a boss city. This is a world name in football."

"And Liverpool are here." ✊

🗣 Subscribe for all of our buildup and reaction to Liverpool's European Cup semi-final clash with Barcelona 👉 🗣 https://t.co/sAYhSu6Qag pic.twitter.com/olS7VEPhi1

— The Anfield Wrap (@TheAnfieldWrap) April 30, 2019
Recent Posts:
[rpfc_recent_posts_from_category meta="true"]
Pics: David Rawcliffe-Propaganda Photo
Like The Anfield Wrap on Facebook