I HOPE it wasn't bullshit. I really do.
I hope there were raised voices in the visitors' dressing-room at Old Trafford last Sunday and I hope the loudest of them belonged to the Liverpool manager.
Jürgen Klopp dismissed reports of heated exchanges in the wake of the dreary draw with Manchester United as "bullshit".
The best managers always defend their players in public. I just hope that he gave them a piece of his mind in private.
Last Sunday's performance divided opinions as much as Wednesday night's display bonded them. In the Sky studio, Graeme Souness looked like he was going to chin David Jones for suggesting that Liverpool had missed an opportunity to make a statement.
I rarely disagree with Souness but I was in the Jones camp on Sunday. I thought it was a meandering, muddled showing. Too anxious one moment, too passive the next.
Yes, it looked the thorniest fixture of the run in at 2.05pm. But by 2.20pm, the goalposts had moved. I didn't think the Liverpool performance moved with them, that's all.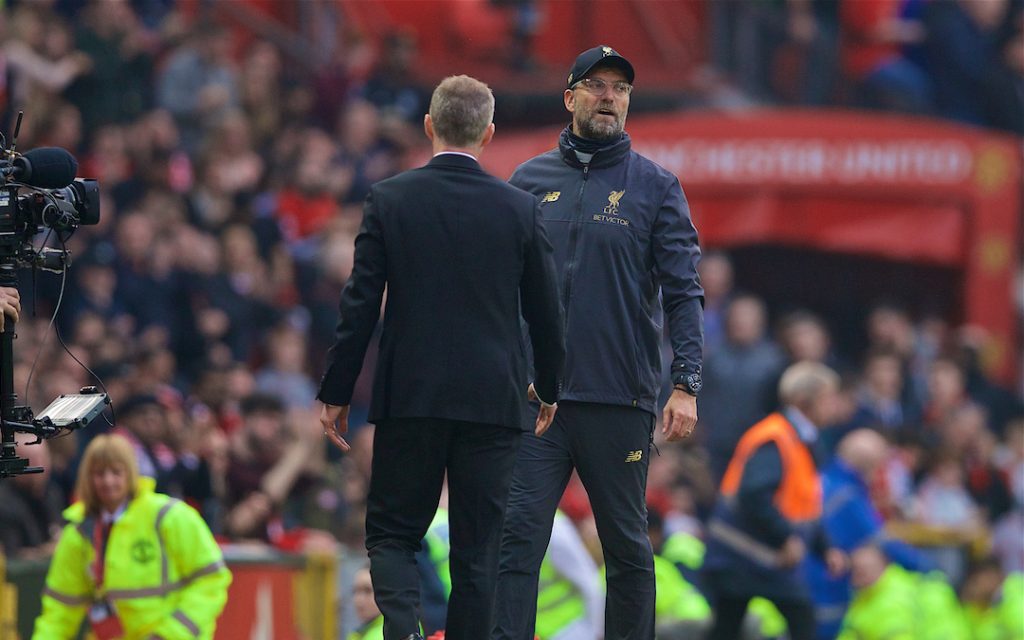 Klopp's wry remark to Ole Gunnar Solskjaer at the final whistle said as much. His decision to substitute Mo Salah said even more. If Salah and Sadio Mane had been new loan signings, there would have been calls to send them back to their parent clubs on Sunday night.
Both returned to their devastating default settings against Watford and Liverpool looked themselves again, looked good enough again. All I'm saying is that 55 goals against Watford wouldn't have changed my mind that Sunday's display simply wasn't them, simply wasn't good enough.
Everybody reading this is a devoted Liverpool fan. I'm not. I'm the dad of a Liverpool fan and I have an historical affection for a club that has been very good to me and my career. I can take a step back from the rest of you, though.
Back in the day – almost 36 years to the day, to be precise – Liverpool drew 1-1 at Old Trafford to remain 15 points clear of their main title rivals. No, not a typo. One-five, 15 ahead at the end of February 1983.
The story goes – and I don't think it's bullshit – that the players trooped in to calm, consoling words from Bob Paisley and Joe Fagan after an uninspiring stalemate. Job done.
But captain Souness wasn't having it. He felt Liverpool's standards would be slipping if they were satisfied with the performance they had given. He went off on one in front of the rest of the dressing room about how even if that season's title race was won, they would have to play a lot better to win the next one and the one after that.
Liverpool retained their title in 1984. Souness left for Italy that summer.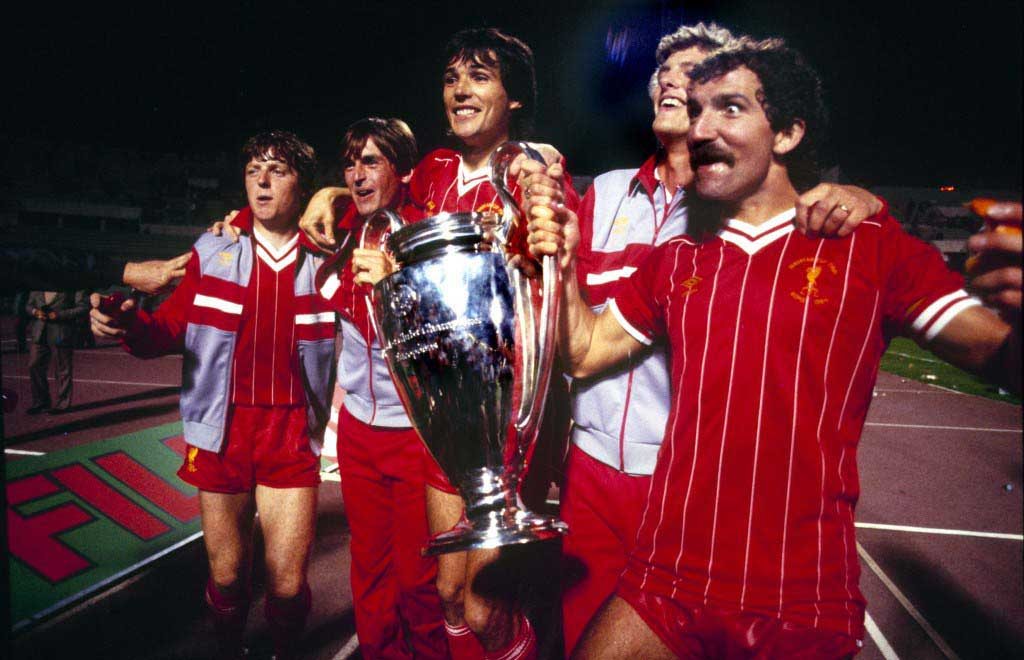 His restless, prickly perfectionist streak set the tone for that team of bygone greats. I think Klopp has one too.
Any syllable of criticism or reservation about his Liverpool team has to be qualified by praise for how far they have come this season. They've been great. Sustaining energetic excellence for nine months is not on, not humanly possible.
All of a sudden, a fine Spurs side have stalled. All of a sudden, a champion City squad looks a touch vulnerable. Liverpool have looked a little workaday at times but rarely vulnerable. This is a hard-headed group with a hard-case boss. I just don't believe he wasn't vexed on Sunday.
If Wednesday night's storming performance was a "reaction" to the United game, I'd be even more disappointed. Winners don't need lapses to remind them how good they are, they don't need critics to stir them into recapturing their best. Their motivation is not reactive, it's proactive. It comes from within.
The Watford win was reassuring on several levels. Liverpool's very best players made world-class contributions. In addition, Trent Alexander-Arnold was back in the zone, Divock Origi was back in the frame, and James Milner again looked like he can play anywhere.
Injuries are healing, expectations are rising. It's going to be tight, going to be taut. Not every day will feel as good as the day after Watford.
Recognising, remembering and privately remonstrating about the bad days will be part of keeping the bar at the height it will need to be.
Liverpool, Liverpool, top of the League 🏆

The Post-Match Show ✅
The Post-Match Pint ✅
The Review ✅
The Second Look ✅

🗣 Subscribe for all of our reaction to Liverpool's 5-0 demolition of Watford 👉 https://t.co/lmNtBz4ADz pic.twitter.com/CZ4dtpU1IT

— The Anfield Wrap (@TheAnfieldWrap) February 28, 2019
Recent Posts:
[rpfc_recent_posts_from_category meta="true"]
Pics: David Rawcliffe-Propaganda Photo
Like The Anfield Wrap on Facebook