ANOTHER draw. Another afternoon of misfiring in front of goal.
And another draw there, which has resulted in some supporters of 10th-placed Everton having a little gloat about it all. They've not had too much else to shout about so fair play.
I remember those days. When tripping up a rival was all we had. When we sang "you lost the league on Merseyside," to Manchester United. When we celebrated a draw against them like it was something more because they wanted something more from the game.
We'd got up their noses in and in their faces. And if they were going to cock it up then what a place to do it.
There's a perverse joy to be taken from upsetting a rival. It's part of football; part of being emotionally involved in it all. But it's not the best bit, is it?
A title challenge definitely tops it. Remember those joyless seasons when March games had nothing riding on them? When matches were little more than a routine pleasure and an excuse for a pint rather than the edgy, exciting, emotional ride we are on right now?
What would you rather have? What would you rather be part of?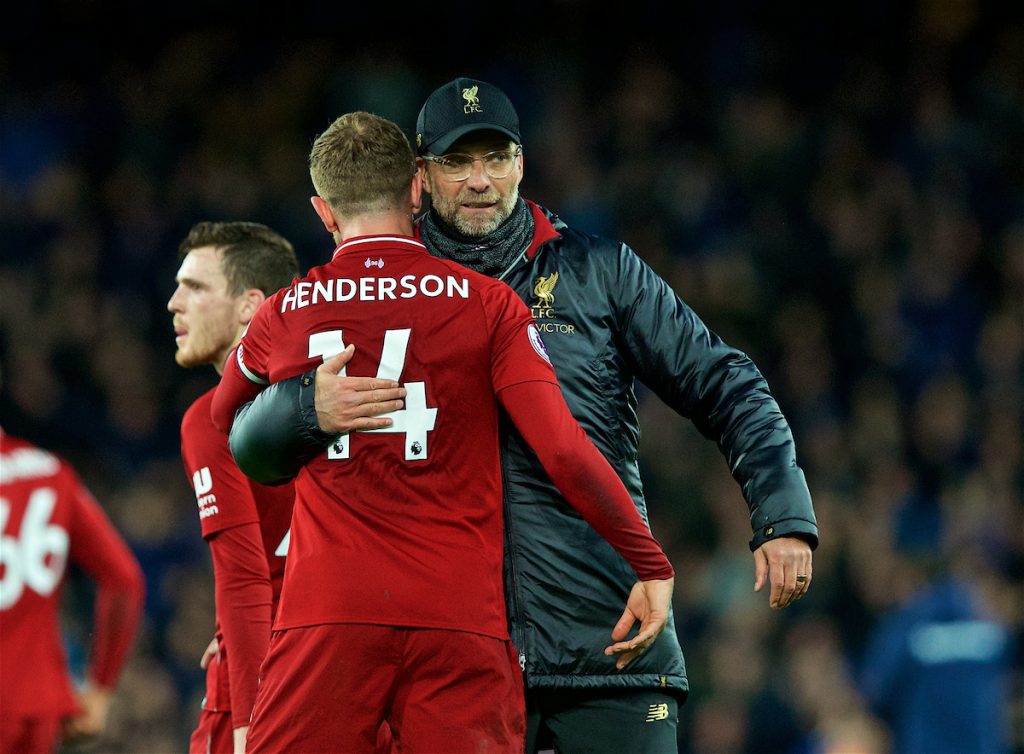 Of course it hurts that such a short time ago there was a clear path to title number 19, and now the dark possibility of another missed opportunity looms ominously.
But until that possibility becomes reality, until it's over, then Liverpool must keep on keeping on and keep the towel in the corner and the white flag under wraps.
The Reds are still in the midst of a title challenge, albeit with it now being reliant on a trip up from Manchester City.
Their losses column shows that such a trip would not be unprecedented. So Liverpool have to remain in place to take advantage. And a team supported and appreciated is more likely to do just that.
Realistically, no other side is challenging for the title. Eighteen sides have already, to quote the go-to phrase right now, "bottled it". Eighteen sides have wilted under the pressure. They weren't good enough. They couldn't cope. And so it's down to this: us or them. The noise from rival fans right now is just that. Of course they want Liverpool to fail. But what have their clubs achieved this season?
Liverpool have won 70 points from 29 games. With nine games and 27 points to play for, The Reds are just five off the total they amassed in the whole of last season when they finished fourth, 25 points behind Manchester City, who posted a record 100 points then and could win 98 this time around.
If The Reds won nine out of nine, which isn't beyond the realms, it would be a club-record haul of 97 points – the best achieved by a Liverpool side in 127 years.
In the Premier League era, only seven teams have cracked the 90-point barrier in over a quarter of a century of competition – Manchester United in 1994 (92), 2000 (91) and 2009 (90), Chelsea in 2005 (90), 2006 (91) and 2017 (93), and Manchester City last season (100).
So why would you slaughter Liverpool instead of supporting them should they break into that elite group? Why would you feed the trolls when this is potentially an unprecedented level of performance from a Liverpool side faced with the highest of bars to hurdle over?
Manchester City and Liverpool can't both win the league. And when one side doesn't should it immediately spark a plunge into talk of what went wrong with no thought of what went right?
It's a point Pep Guardiola has touched on, saying of City: "I know in our society just the first one has the credit and the second one is an absolute loser. But it is impossible to feel that about my players, it's impossible.
"I don't know what is going to happen but it is impossible to feel they are not good competitors, good players, good athletes, good everything seeing what we have seen this season."
We should be saying the same of Liverpool.
The 70 points already on the board is more than The Reds managed in 17 of the full 26 Premier League seasons the club have contested.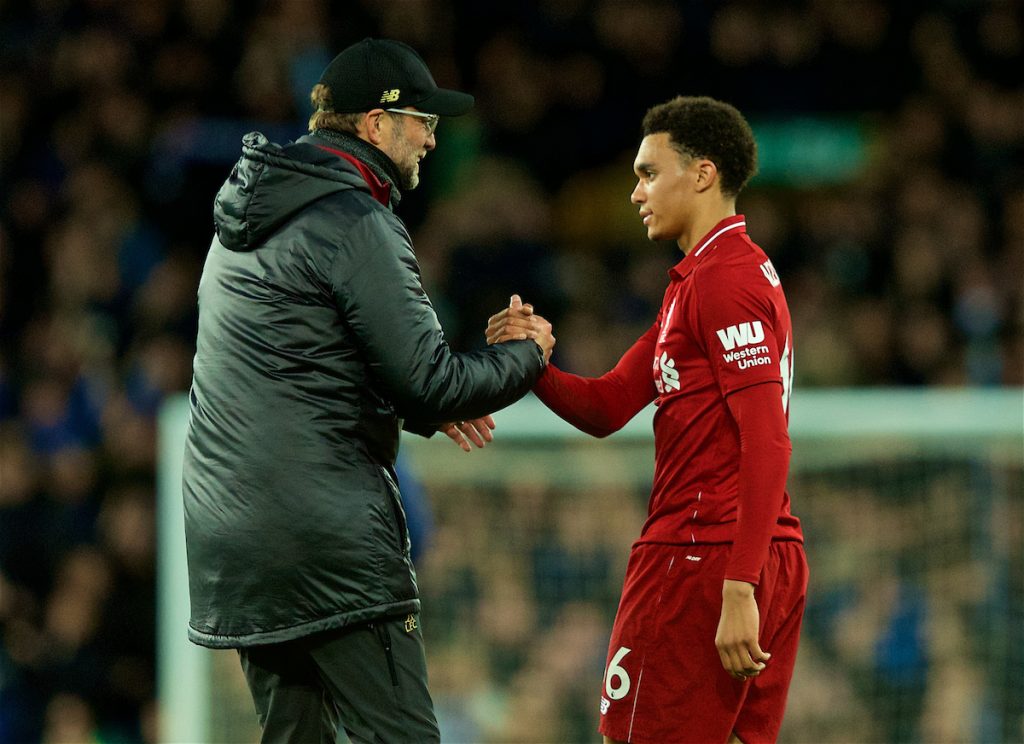 In 2015-16, The Reds won 60 points. In 14-15, it was 62. In 2012-13, 61, in 2011-12, it was 52. On it goes:
2010-11: 58
2009-10: 63
2006-07: 68
2004-05: 58
2003-04: 60
2002-03: 64
2000-01: 69
1999-00: 67
1998-99: 54
1997-98: 65
1996-97: 68
1993-94: 60
1992-93: 59
Five more seasons with totals in the 70s are likely soon surpassed. Only four seasons between 1992-93 and the present day show totals in the 80s.
All this is a reminder of how hard it has been in the past – and now how much harder it is with the strength of City.
The most Premier League points won in a season without winning the title was Manchester United's 89 in 2011-12 when City won on goal difference. Liverpool likely will win more points this season whatever happens.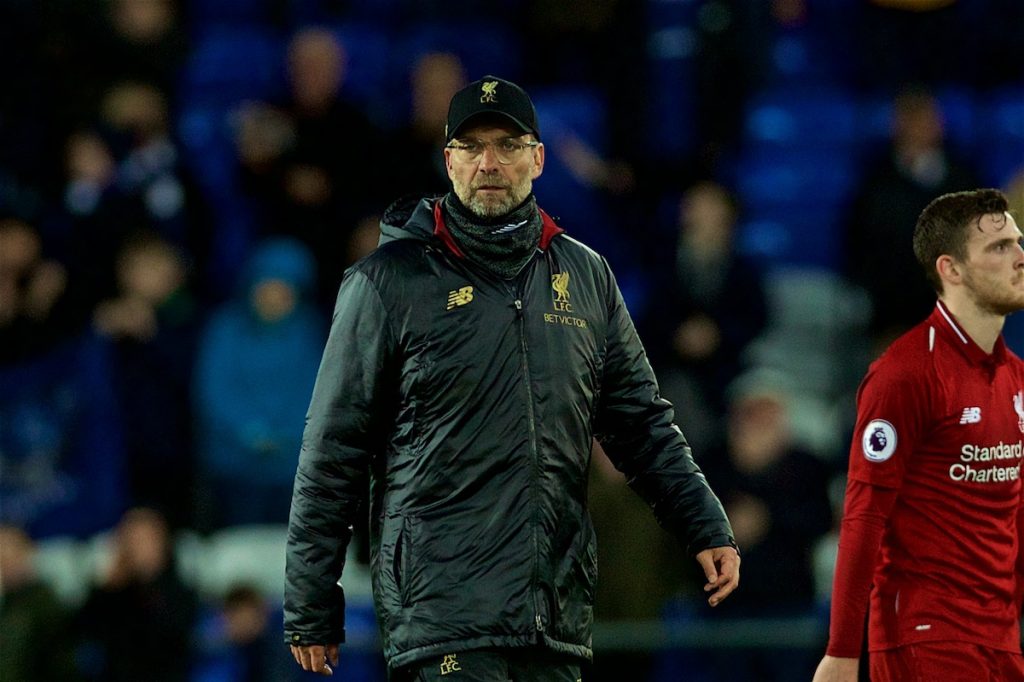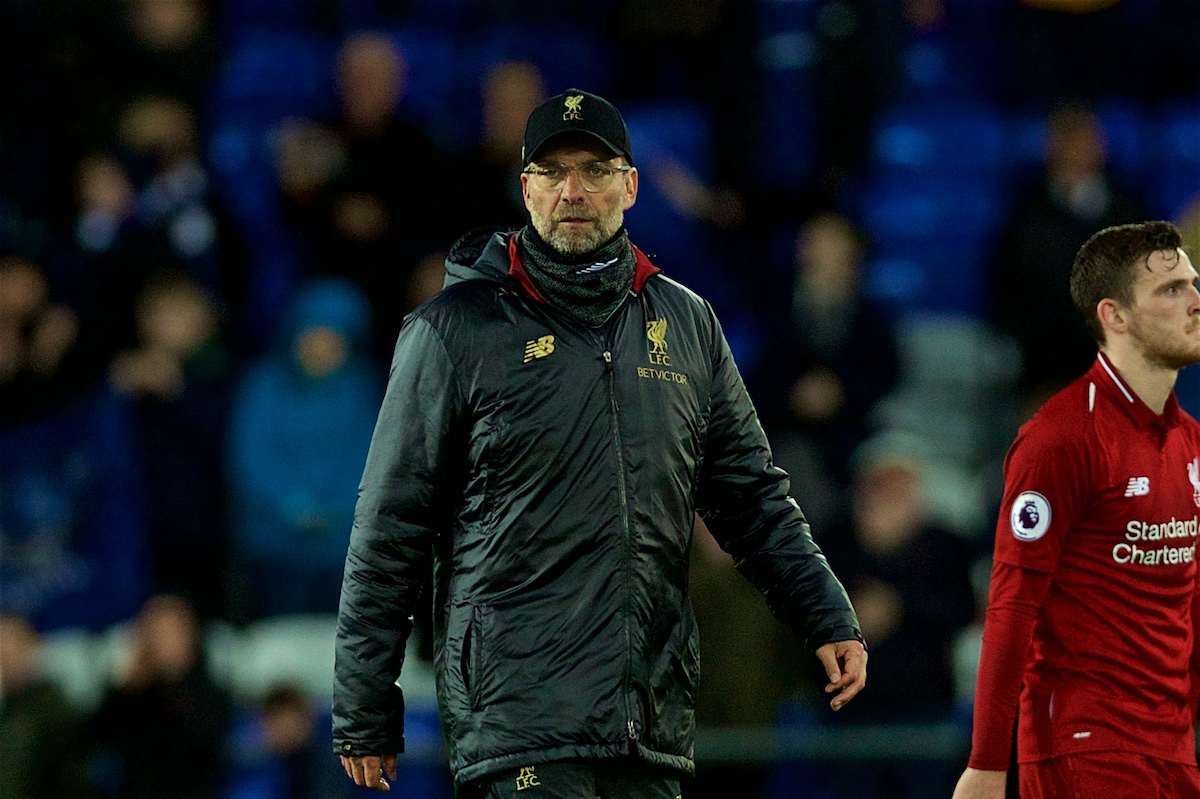 Manchester United also won it in 1997 with 75… Liverpool have won more points across a season on six occasions and not won a thing.
This isn't the time to turn. This isn't the time to moan or to take negativity into the ground. In fact, it's quite the opposite. Five of Liverpool's remaining nine Premier League games are at Anfield where the league record reads played 14, won 12, drawn two. Only seven goals have been shipped in those games.
Against Bournemouth, supporters supported and the players played. That could and should be repeated for Burnley on Sunday, regardless of the day, the time, or the opposition.
The players deserve support and deserve to be talked up for the levels they have reached over and over. They have delivered a remarkable level of consistency to deliver a title challenge that nobody saw coming. And all this on the back of a Champions League defeat that could have been damaging to the collective psyche.
The swarm of negativity that follows any deviation from a convincing win can make things around the club feel much worse than they actually are.
Imagine being out of Europe, nowhere in the league and only having the crumb of comfort of upsetting a rival to put a smile on your face.
It's not too hard. We've been there before. These are the good times. Those were the bad.
✅ Post-Match Show
✅ Post-Match Pint
✅ The Anfield Wrap
✅ The Review
✅ The Second Look

🗣 Subscribe to #TAWPlayer for all of our reaction to the Merseyside derby 👉 https://t.co/lmNtBz4ADz pic.twitter.com/dkUUm3Thg2

— The Anfield Wrap (@TheAnfieldWrap) March 4, 2019
Recent Posts:
[rpfc_recent_posts_from_category meta="true"]
Pics: David Rawcliffe-Propaganda Photo
Like The Anfield Wrap on Facebook