SO, them again this Sunday.
Them.
The chance to gather such galvanising momentum, which only victory over a rival can give, presents itself after the disappointing display at Old Trafford last Sunday.
They are the worst of us as much as we are the worst of them. The epitome of every antitheses of "Scouse solidarity" shows itself whenever Liverpool play Everton.
However, your support of Liverpool is defined and dictated based on where you are in the world, having Everton as your literal neighbour means one thing on derby day.
Do not lose.
To not lose means to not cower from the world the next day. To not languish in existentialism about how they will crow and remind you at every single opportunity, and to not delete your Twitter account with immediate effect, never to be seen again.
This game, however, takes on a new form. A Liverpool team playing out all of the fears of the opposition support, whose years of vitriol have always been tinged with the jibe that Liverpool have not won the league, are now living in a world where that terrifying prospect may just become reality.
Liverpool travel to Goodison Park in a situation where a draw is not an option. A fixture where getting a draw ensures you do not have to endure the halcyon of any Everton season has always been a truce I've been willing to call in the buildup to most derbies.
Yet The Reds used up all of their "take a draw" cards against United, especially with how the game transpired. And as the season draws closer to its natural end game, the margin for error is as slender as the one-point lead occupied by Jürgen Klopp's men at the top of the Premier league table.
I am arsed.
I'm arsed because of the wider context of the game, of course. But I am also arsed because beating Everton means more to me than any other team in the league.
It is our derby, it always will be the first one I look for. Any nonchalance on either side about not factoring the other into their thought process at any point is nonsense.
Being arsed means that when you win it is all the more sweeter and all the more savoured.
Getting some of the types of wins that Liverpool have recently obtained in this fixture may just give them the momentum they crave to go on and win the title.
Don't tell me I'm not arsed about this game. About Divock Origi 90+6, about Sadio Mane 90+4 or about Virgil van Dijk in the cup.
But also about chants with connotations — whether that be hanging Kopites one by one or the paternity of a man's child — or simply about any other time I've felt such an overriding desire to beat Everton out of their sheer hatred of Liverpool more than anything else.
Although the unsavouriness may only be a select few and everyone has them, this is more than enough for me to be arsed about whenever this fixture comes around.
Enjoy this.
Enjoy it because we're in a great place as a football club right now, but also because of how much others don't enjoy very same thing.
When Liverpool lost to Real Madrid in Kyiv, there were scorns of opposition fans mocking the sense of enjoyment portrayed by travelling supporters, based on the fact they didn't win.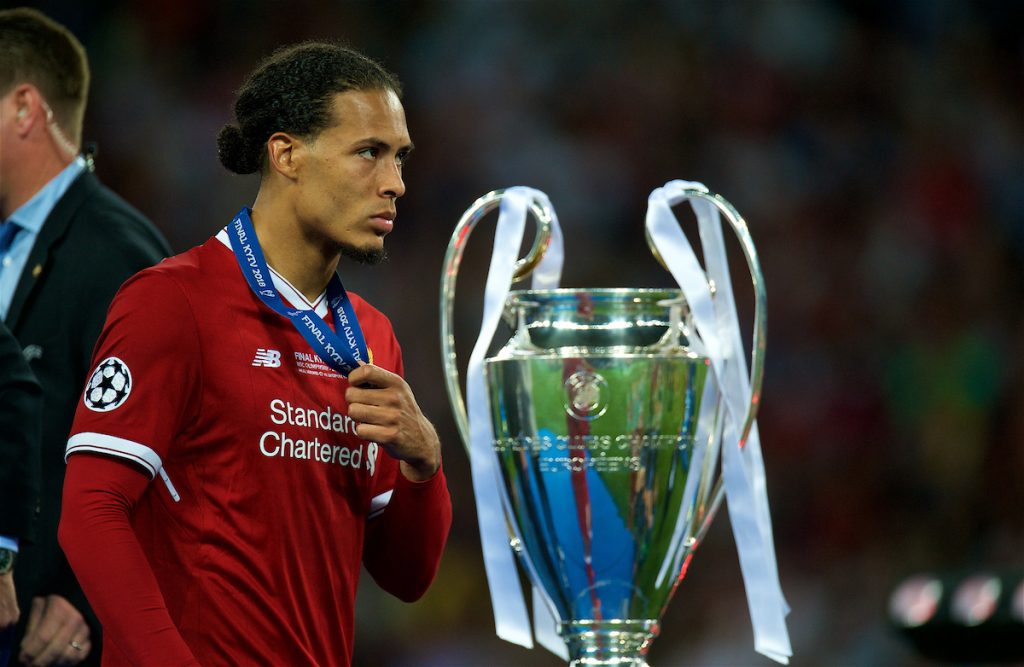 It's easy to say that winning doesn't define enjoyment when you support a team which tends to win more than it loses, yet surely the point is to get enjoy the process of something we invest so much time, money and energy into?
For our neighbours, that energy feels more focused on Liverpool failing than themselves prospering, at times. Any opportunity to quell the feel-good momentum of our own club is jumped on, which is completely fair enough if you have to live among it.
We've briefly endured what Evertonians currently feel about their club during times such as the Roy Hodgson era.
That awful, gut-wrenching emotion of the identity of your club being torn apart by series of poor leadership decisions is one which can remind you of the tribulations this thing most of us still class as a social hobby can bring.
Yet it should not feel like a privilege to enjoy going to watch football, it should be at the forefront of everything you base supporting about.
This is not a claim about how we're superior as supporters in some way. However, the fact Everton feels like a place where the home support can turn on their players so quickly should only give Liverpool more determination to make that happen come Sunday.
At this very moment our football-supporting lives are not filled with the same aggravating factors as others, and in that sense alone we are entitled and we are the envy of those who use anger as a source of pleasure.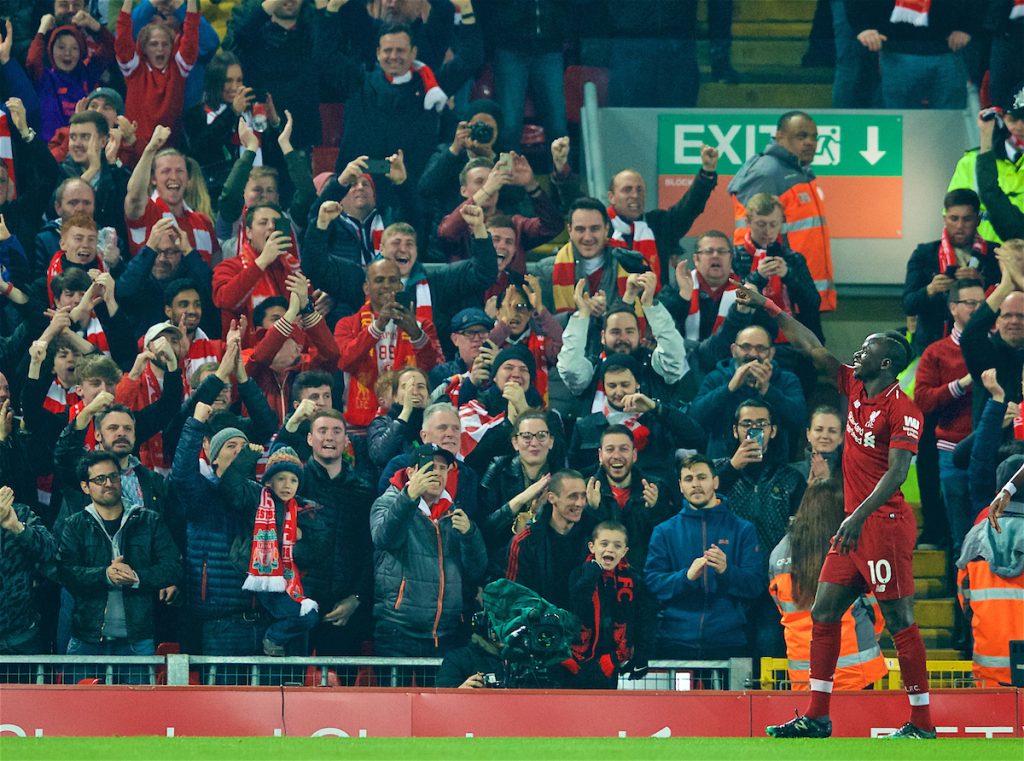 The swing of power on Merseyside may not always lean towards the red half, and life as a football fan would be noticeably harder and definitely less enjoyable. So while the gods have blessed us with both better footwear and football teams, take the time to enjoy every moment it brings.
Make this count.
Any Merseyside derby victory is special. Winning one that takes you on a trajectory to ending the club's desire for a long overdue domestic title is historic.
That type of result is what football players and fans can reference as a moment when things changed, when belief became palpable and when you are able to assert yourselves over those who try their utmost to see you fail.
If all you have to show from a season is how another club's success or failure defined your own level of enjoyment, then count your blessings for what we have right now with Klopp and these players.
Above all, show them what it looks like to be watching and supporting one of the best football teams in the land, and to be enjoying every second of doing so.
"We need to try and take the emotion out of it.

"This is just another game against another mid-table side." 👀

🗣Subscribe to #TAWPlayer for all of our buildup and reaction to Sunday's Merseyside derby 👉 https://t.co/lmNtBz4ADz pic.twitter.com/W96QOIENP2

— The Anfield Wrap (@TheAnfieldWrap) March 1, 2019
Recent Posts:
[rpfc_recent_posts_from_category meta="true"]
Pics: David Rawcliffe-Propaganda Photo
Like The Anfield Wrap on Facebook