IN 1981, Liverpool went to Munich having drawn 0-0 in a first leg at Anfield in a European Cup semi final.
Liverpool weren't fancied. Liverpool weren't playing well that season. The German side were confident.
I was 14 in 1981 and I was having a difficult time too. I didn't enjoy being 14. I suppose most people don't enjoy being 14, but at the time I thought I was the first to find it a testing age.
It's chaotic being 14. Nothing prepares you for the spiralling loss of control. You're lurching about grabbing for constants that are no longer there. Football anchored me at that time. I've needed football to keep things on a level on many occasions since.
Sometimes though, I need things to save me from football. But nothing quite measures up. Me and my best mate, who has been watching Liverpool with me since we were 13, always used to talk about having strategies for those times when The Reds let you down.
I remember sullenly walking down Walton Breck Road with him down the years after a bad result at Anfield. We'd start making plans. We'd talk about distractions. Anything but football. When we were younger, the prospect of going out on the town and the quest to find girls was a solid solution. Sometimes we'd settle for food. Going for a Chinese or an Indian. These were our options, our weapons of choice.
I liked that we shared those tough times. We all love the game, live for the game, but it tests us and we need to be as ready for its lows as we long for its highs.
When Liverpool are shit and not involved with anything serious then the edges aren't there. Defeats don't hurt as much and wins aren't as uplifting. When there's stuff to really play for is when it gets scary. Is when you feel 14 again. Anything and everything are possible and yet equally seem so unlikely to resolve themselves positively.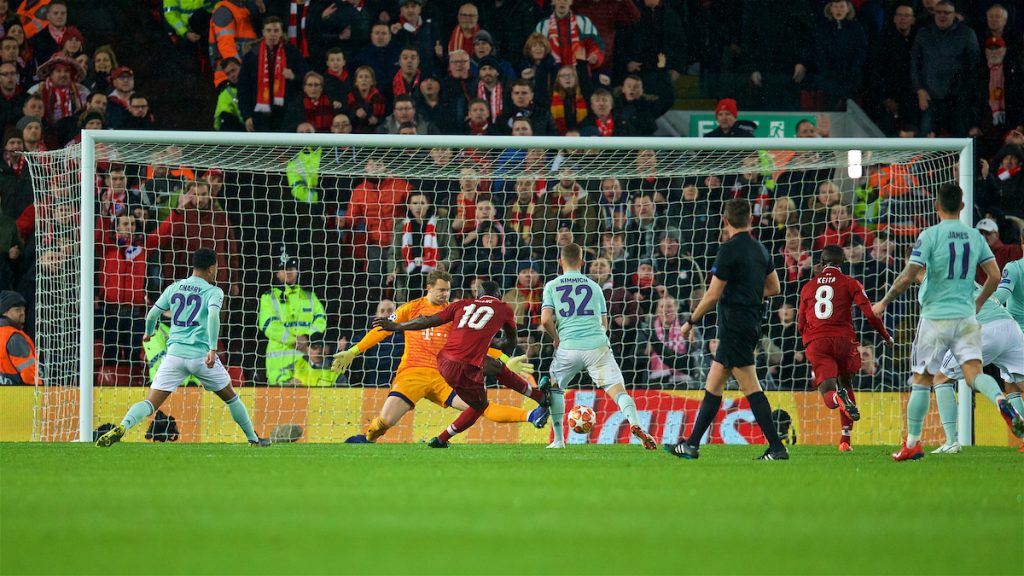 As Liverpool have hunted down a first league title in 29 years, its ever nearing prospect has yielded a season lived on the edge. It's what we want but it's not easy to handle.
A year ago the league wasn't a prospect but the European Cup was. I love the European Cup because it's a treat to be enjoyed in stages. Each phase perfectly compartmentalised. You build up, you anticipate each challenge, each round and, if you're successful, there's breathing space. A period in which to savour what's past and to relish the prospect of that which awaits.
The league? It's like a fucking pot that needs constant stirring. Like a film you can't look away from or you'll lose the entire thread. Go for a piss and you might as well not watch the rest. It's relentless pressure. A good pressure, like watching a complex conspiracy thriller like All The President's Men for example, but also a burden nonetheless.
I enjoyed the stressful 4-2 defeat of Burnley at the weekend. I celebrated our goals like they were the last goals I'll ever see Liverpool score. I've greeted every league goal this season in this way.
I'm not shouting when we score, I'm howling. I'm primal screaming. I wouldn't want to see any footage of my grid in these moments. All bulging mad eyes, gnashers barred like Jack Nicholson, forehead veins about to burst.
I'm quite looking forward to the respite of the European Cup. It isn't our everything this season. Not yet anyway. We can go out to Bayern on Wednesday night and it won't be the end of days. They'll be a swift dusting down and a realisation that Fulham away just four days later is a bigger game.
I'm ready to lose this one but very excited about the prospect of victory, to truly be taking this season to a level we'd daren't even dream could be possible .
I suspect Jürgen Klopp will also try and transmit to his players that the second leg in Bavaria is only to be enjoyed. He will be pumped up for this and so too naturally will be his team. This isn't the league, this is a one off, this is just a great party, so let's simply have the time of our lives.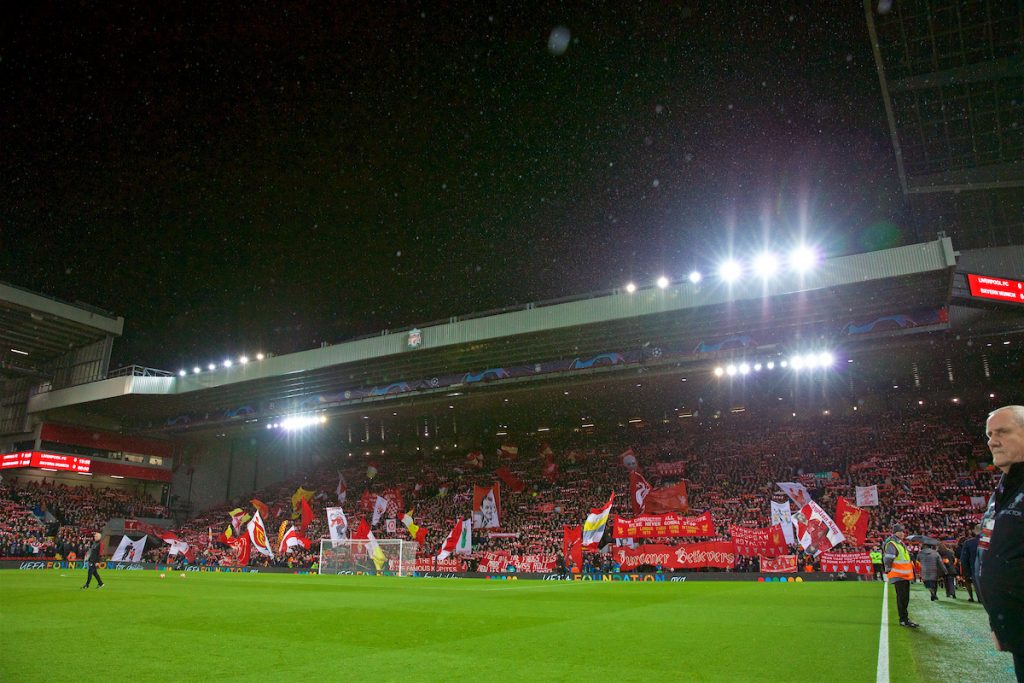 Liverpool's prospects of success will depend on the players rediscovering and harnessing that energy that swept them past all comers during last season's European campaign. At times we were a force of nature. Everyone was scared of Liverpool. Bayern Munich were scared of Liverpool at Anfield. Their conservatism demonstrated this.
Bayern will tell themselves that they have seen what Liverpool had to offer and it didn't over daunt them. They will tell themselves, as did their forebears of 1981, that Liverpool aren't all that. But Liverpool are all that. This Liverpool are better than the Liverpool of 1981. This Liverpool will finish higher in the league than that side and with many more points.
Klopp will make few changes from Saturday's team. Again, only the midfield is in doubt (late injuries or illness notwithstanding). Again, it's Fabinho plus two. Jordan Henderson and Naby Keita were benched for Burnley. It could be that their legs were being saved for Munich.
Be bold, Reds. This one is something of a free hit. It would be nice to rattle Europe once again. It was clear last year that Liverpool were the continent's coming force. We are on the brink of a league title, we are getting better and better. Nothing to fear but fear itself.
I wish someone had told me that at 14.
Predicted 11: Alisson; Trent, Matip, van Dijk, Robertson; Fabinho, Henderson, Keita; Salah, Firmino, Mane
Kick off: 8pm, Wednesday
Referee: Daniele Orsato (Italy)
Odds by Redsbet: Bayern Munich 11-10, Draw 13-5, Liverpool 12-5
Nuremberg 🚂 Munich

"I'm so excited for this." ✊

🗣 Subscribe to #TAWPlayer for all of our coverage of The Reds' Champions League last-16 tie vs Bayern Munich, live from Germany, here 👉 pic.twitter.com/QIyRsjQcHQ pic.twitter.com/dgEBX7FdD6

— The Anfield Wrap (@TheAnfieldWrap) March 11, 2019
Recent Posts:
[rpfc_recent_posts_from_category meta="true"]
Pics: David Rawcliffe-Propaganda Photo
Like The Anfield Wrap on Facebook
To get the latest Liverpool news straight to your phone, download the Football Flash app…