THAT was fucking sound that, wasn't it?
I don't care what you say, Big Elton is sound by me, lad. Massive rocket fella.
Alisson: 8
Nothing to do apart from looking all sound and that until he has to make a point-blank bad boy. Not being funny but they are almost impossible to defend, you know. Your lads play a belter backline, some cunt beats it with a late run but can't score from where he is so heads it across to all the fellas who were offside to nod one in. Got to be offside that, morally. Don't care what you say.
Trent: 10
Oh my God. Not being funny but they are some of the best balls in you will ever see in your life. A big blend of Johnny Barnes, David Beckham and Gegsi, but probably better than the three of them.
Virgil: 9
Me mate had Mane for a hat trick. Fucking made up when he went off. Virgil scores his first, he leans in, whispers I've still got a live one here. Got a Virgil brace. Queue mayhem. Glorious there, Virgil. Flawless. He is probably better than anyone centre half to play the game.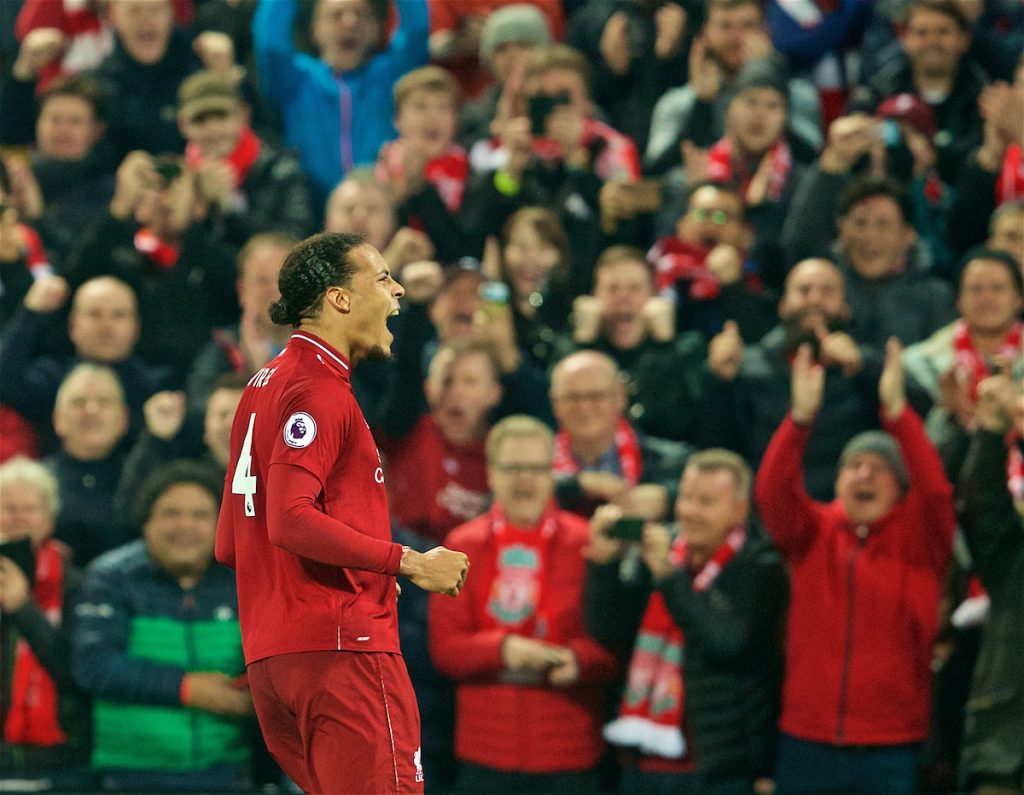 Joel Matip: 8
Part of a backline that had to put up with Troy Deeney being pissed off with not getting a carrot out of Virgil and trying to bully everyone else. Gave no quarter. Belter block first half with his big schooner webs.
Robbo: 8
Mad the way he set up two from full back there, and wasn't the best full back on the pitch.
Fabinho: 9
I was in the upper Main there, and for the first time I got to see him from a high spec in the ground. His movement with and without the ball is a joy to behold. Probably the best defensive midfielder knocking about. Glorious. A thing of beauty.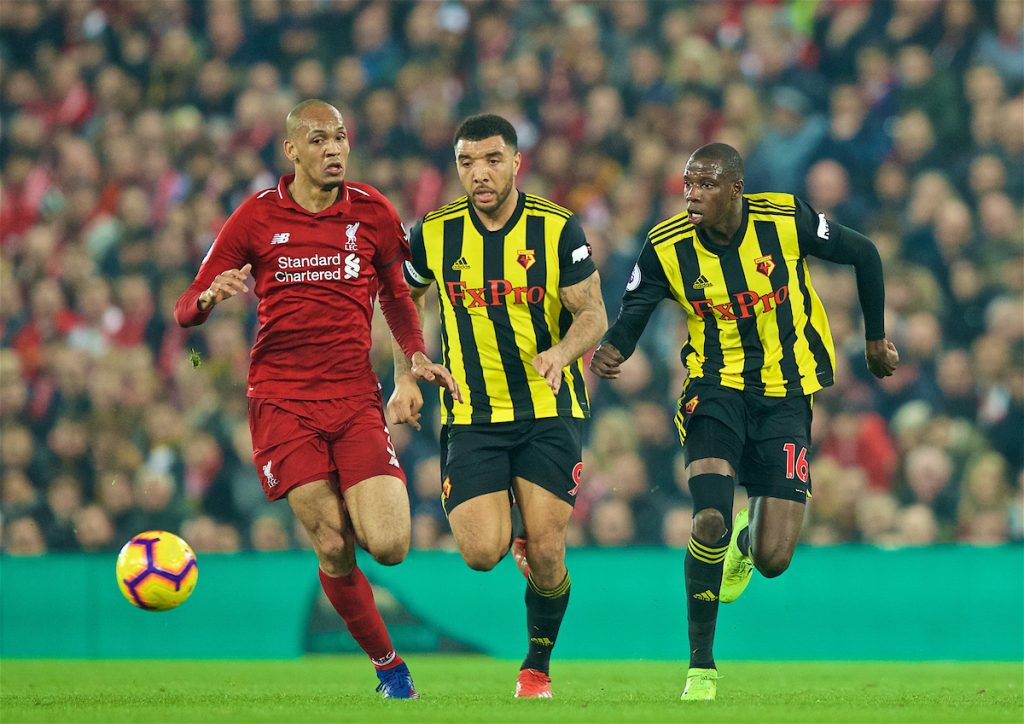 Gini: 8
Filled in where needed, ticked it over, kept it, moved it, all at the right time. Takes some doing that.
Milner: 8
I seen that side and I'll be honest I was worried about the midfield. I was worried it couldn't create. I was worried we were set up to contain. And then Milner plays like 2014 Milner playing for City as one of the best attacking midfielders in the league.
Salah: 8
Honest to god his attitude is unbelievable. One of the best in the world, things haven't been going for him, worked harder than anyone on the pitch. Ragged their full back, back to that "I'll beat you inside and out ball bag" mode. Unlucky not to get a couple of goals. Saving himself for the Blueshite there.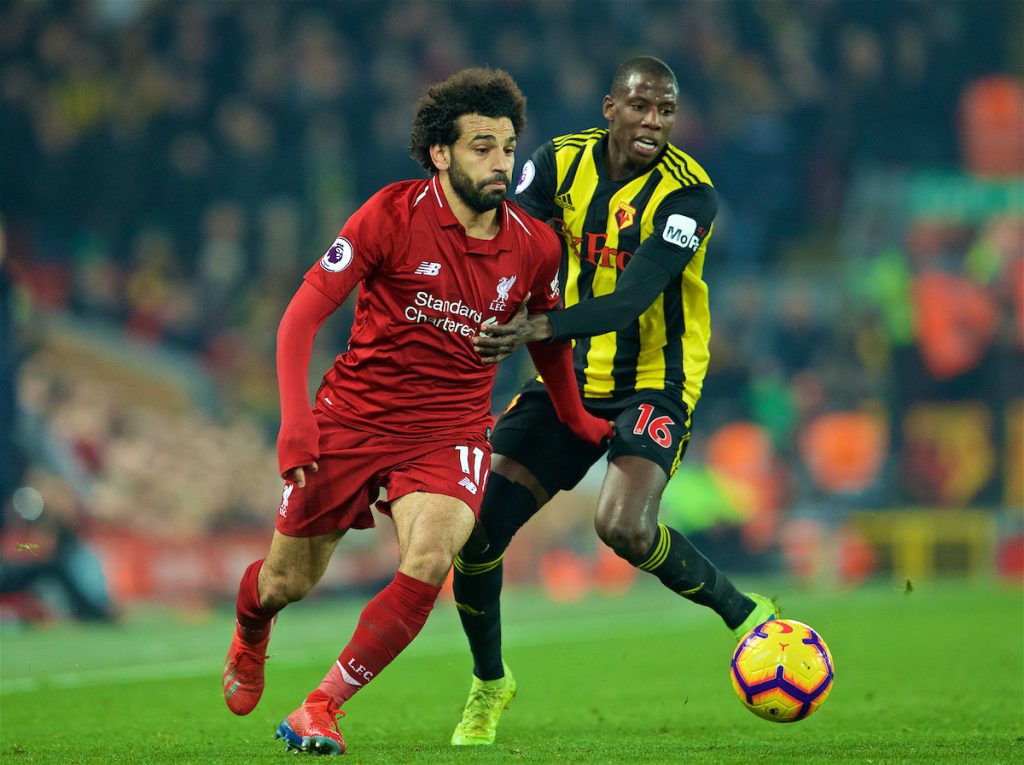 Big Div: 8
Fella behind me spent the whole game calling him big cock. I mean, first time, it was slightly unfunny. Second time, it was slightly unfunny. Unless it wasn't a joke, and it was a factual statement. I mean, he might have bumped into him in Crosby baths changies there, communal fuckers them, people bouncing around all over the gaff in all kinds of states of undress.
Belter finish. Did the old "I'm cutting inside. I'm shite, I'm shite, I'm shite, it's in." Worked his plums off, offered a threat, horrible to try and mark as a full back.
Sadio: 9
First 30 minutes, probably one of the best centre-forward performances for The Reds all season. The header is a belter, the backheel a piss take. Is he messing? Turned a front three which, in theory, with Div with his back to goal and Sadio left and Mo right, looked uninspired, to a dynamic front three.
SUBS
Lallana: 7
Come on upfront. Mad that. Did alright.
Henderson: 7
Won some tackles and that.
Keita:
Hello.
"That's by a mile our best performance of 2019.

Liverpool were excellent tonight." 💥

🗣 Subscribe and listen to our immediate post-match reaction show after Liverpool 5 Watford 0 👉 https://t.co/XZAK9veWt7 pic.twitter.com/yCmZ1zawdU

— The Anfield Wrap (@TheAnfieldWrap) February 27, 2019
Recent Posts:
[rpfc_recent_posts_from_category meta="true"]
Pics: David Rawcliffe-Propaganda Photo
Like The Anfield Wrap on Facebook