THERE are times when the very existence of a debate is more embarrassing than the issue itself.
A time when you seriously have to scratch your head and wonder why someone has a problem with what seems like a straightforward development.
It's 2019. The most advanced year in the history of the planet in terms of technology, medicine, communications and suffrage, and yet some people aren't happy with women appearing on male football programmes.
In many ways, I'm reminded of the scene in Anchorman where the four lads complain that the presence of a female newsreader will result in bear attacks, based on a rumour that they're attracted to the scent of menstruation. That's how ridiculous it's been.
This began in earnest last week when, on live television, Graeme Souness sneered at fellow pundit Alex Scott's use of the term "low block". He asked what it meant. She looked confused and went on with her point; that the low block had become a deliberate tactic to draw out the opposition. Bring them onto you and there's a chance of a counter attack behind them if you're quick enough to move the ball into the available space.
A fair and valid point. After all, it was a characteristic of Brendan Rodgers' Liverpool side and City did something similar at Anfield earlier this season.
Souness wrinkled his nose at "this modern terminology" and muttered: "OK. Defending deeply," with a heavy amount of disdain.
Now, I'll admit a prejudice here. I know what he did and didn't do as a manager, and I'm more than aware of the biggest mistake of his Liverpool career, but I like Souness. He'll always be in my top three Liverpool players and I like his no-nonsense, hard-as-nails views.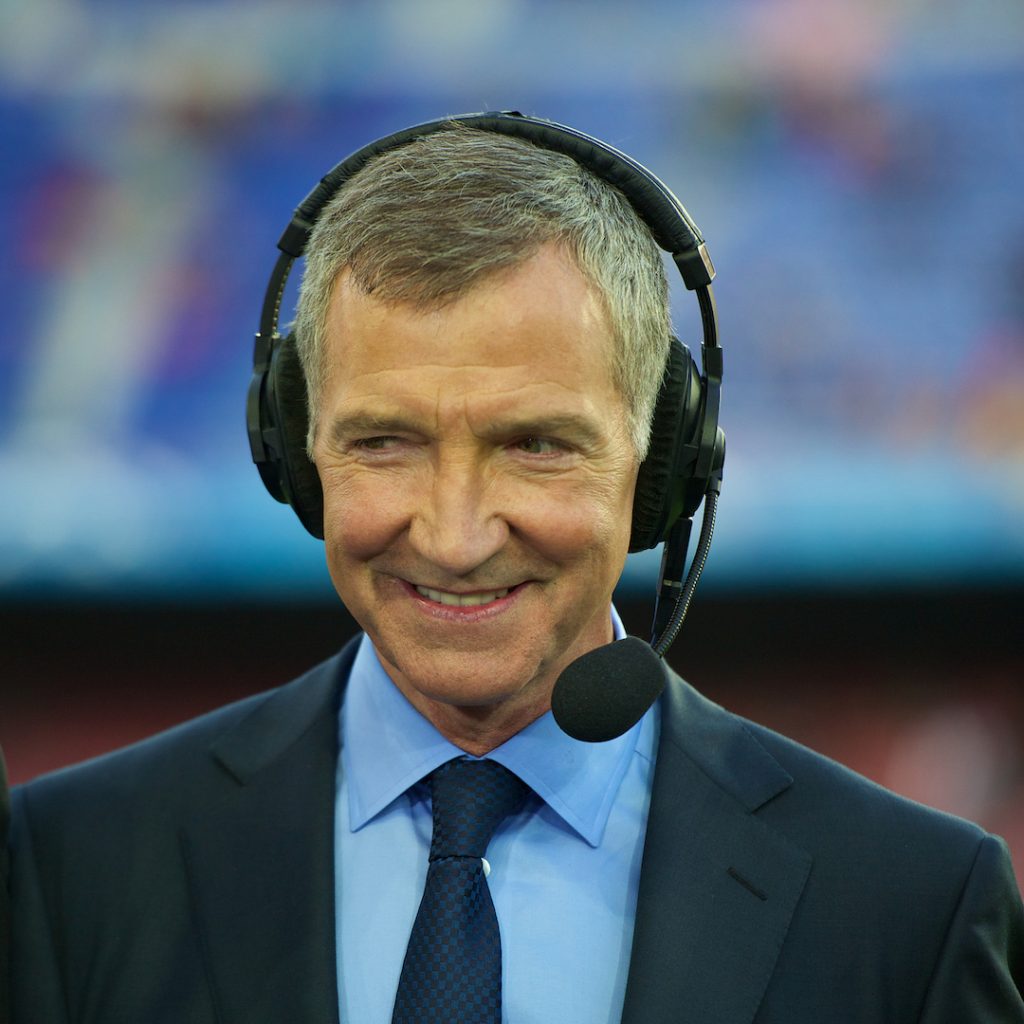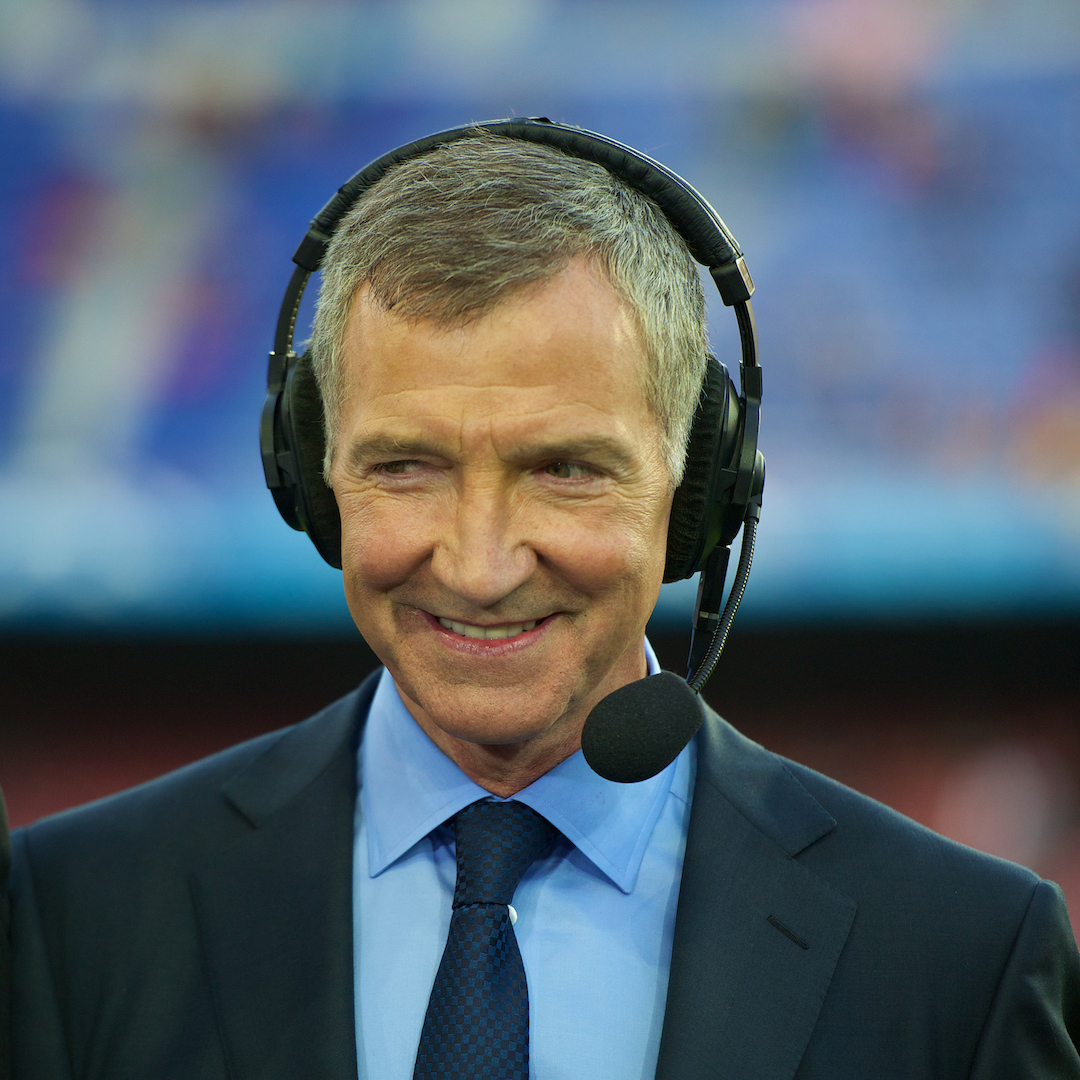 Crucially though, he knows more about central midfield than I do and is quick to frown at players being overpraised. Also, his description of the 2014-15 Arsenal side as "a team of son-in-laws" still makes me giggle to this day.
But I wasn't a fan of this. It seemed… I don't know… Ungallant. Impolite.
Would he have acted that way to a male pundit? Quite possibly actually. He's certainly spiky enough. Maybe he just hadn't heard that term before. After all, in my day "the press", "the high press" or "gegenpress" was simply known as "putting him under (pressure)".
"Put him under, Redknapp, you tit," etc.
The language changes even if the issues and tactics do not. Possibly just a misunderstanding.
But the following night when West Ham game, he talked over Scott again. He stared at her, stunned at her temerity to hold a view about high-line defences, while he said that that was the last thing both teams should be worried about. It was uncomfortable to watch as we, the viewer, expect discussion from the experts, but this wasn't about an opinion. This was about a lack of respect.
Of course, Souness isn't alone in this regard. Sky's appointment of Alex Scott came afted the Old Boy's network of tedious sexism which had existed for years. Andy Gray and Richard Keys infamously derided the appointment of Sian Massey as the lineswoman in our game with Wolves in 2012 in an off-camera recording.
That discussion began with Keys wondering if someone was going to explain the offside rule to her in the tunnel and ended with the Partridge-esque: "Did you hear the charming Karren Brady this morning complaining about sexism? Ugh. Do me a favour, love."
Im not out here trying 2 be better than any Male/Female. There is room for us all to rise! I'm just trying to be the best 'I' can be in the role I am 'employed' to do.Have fun along the way, learn from people around me, grow/be better! FYI..back in the studio the weekend,haha😉 pic.twitter.com/mkUNrl8AoU

— Alex Scott MBE (@AlexScott) 5 February 2019
Football has, for many years, resisted the call for women to be involved and, though times have changed, the vapours of that institutionalised sexism still hang around. While Keys and Grey's blatant misogyny far outweigh Souness's sniffy demeanour, it still made for uncomfortable viewing.
As you'd expect, many fans condemned Souness for his rudeness while others took the opportunity to criticise Scott. One wrote: "She has to be one of the worst pundits on TV. Brings nothing new, repeating cliché-ridden reporting."
And I'm fine with that. Not pleasant, of course, but an opinion nonetheless — and we all have those. Not agreeing with a pundit is hardly a misogynistic act. However, he ended his comment with: "Tell her to stick to netball or women-only sports."
And there is the agenda. Like when Ryan Babel told a female fan who disagreed with him on Twitter a few years back: "Stay in ur lane."
Another comment from a Liverpool "fan" said: "It's football, not Loose Women."
In 2019. Where, apparently, women should only be interested in the things men think they should be interested in.
There's an argument that this isn't about gender and more about the ability to analyse at this level. Despite an excellent spell as part of the BBC's World Cup coverage, some have argued that Alex's bonafides are not up to scratch.
Alex Scott hasn't played Premier League football so can she be qualified to offer insight to the viewers? After all, Sky don't employ wannabe pundits from the lower divisions to commentate on the Premier League.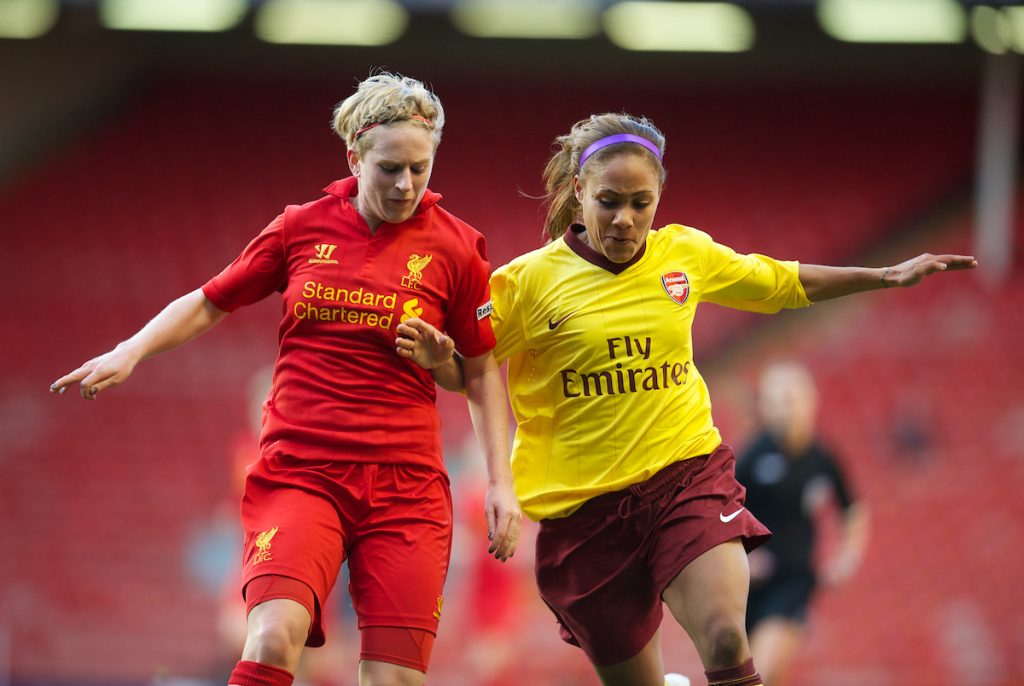 Of course, she couldn't play in the Premier League for fairly obvious reasons. Does that mean she lacks the incisive insight as, say, league title winners Paul Merson —  "There's only one person who gets you sacked and that's the fans" — and Owen Hargreaves? —  "Both goals he scored hit the target."
Furthermore, the game she's watching has the same rules as any other level so is it necessary to have Premier League-only pundits?
Are her views somehow invalid because she would struggle to tackle Diego Costa?
The debate was extended further by BT Sport who had Rachel Brown-Finnis, the former England international, on the panel at the Amex Stadium for the Brighton v Burnley game. She said that she played at the very highest level, but still has to prove herself time and again with each media appearance. The former Liverpool and Everton Ladies goalkeeper collected over 80 international caps in a 16-year career.
Now, I'd guess that she knows a lot more about goalkeeping than most of us being, y'know, an international goalkeeper.
And isn't that the point of punditry? The role of the ex-player pundit is to analyse what's just happened and to share their experiences. Steve McManaman knows more about playing in the Champions League than I do. That's fine. I'll listen.
Rachel Brown-Finnis knows more about when and how to come out for a corner than I do. That's fine. I'll listen. Her gender doesn't enter into it. Why should it? Again, the laws and scenarios don't change.
Her inclusion on the team didn't smack of tokenism. It was just having a former goalkeeper on the panel. One who has walked the walk.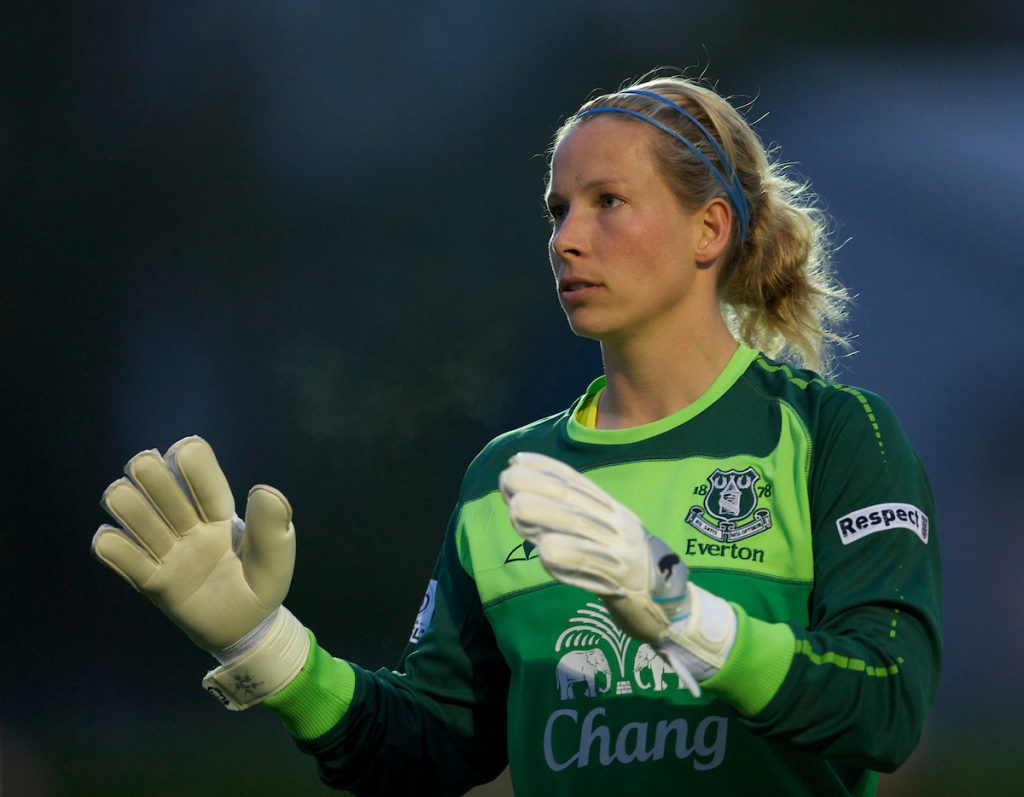 You want to talk about tokenism in the game? How about wave after wave of ex-player turning up on screen because they've played the game, even when they can't hold a balanced argument together? That should be the main issue, here — the quality of punditry.
But let's leave Danny Mills out of this for the time being (sorry, but he does my head in).
It's the talent to describe the game that should be judged, not the gender of the person speaking.
Women enjoying football is not a new thing. It's just that there are more of them at the game now, for a variety of reasons.
Is it too much to expect to see the same on TV?
The truth is that the game has moved on and those who have a problem will just have to get over it.
The idea that women have no place arguing about tactics etc., in the most argument-heavy sport of all is absolutely ludicrous.
It's 2019 and times have changed. For the better.
Recent Posts:
[rpfc_recent_posts_from_category meta="true"]
Pics: David Rawcliffe-Propaganda Photo
Like The Anfield Wrap on Facebook