Pre Match
THE problem with a free hit is you have got to land the fucker well.
I mean, when you think about it, who in their right mind is offering up a free crack? Juice heads and fellas with necks like chimney stacks, that's who. No one gets to waft a dig at these big bastards and not regret it. Think about every film you have ever seen where the baddy offers up the first hit for nothing. Nine times out of 10 the fuckers start laughing like they are made out of the same gear as Jon Otsemobor's arse.
The Reds have got a free hit have they, yer? Sound. Redmen, jump out of that ring a minute, grab that randomly placed metal chair, and crack these fuckers right over their scruffy, fucking cagoule-shagging, rain-loving heads, and don't stop till you see lots of grown men and women crying with joy.
Days like today are mad days, aren't they? I've spent the day lurching from a position of admirable calm, serene confidence and general soundness, to one of sheer panic-induced mania. Like my head is on a metronome and as it ticks left it is the head of a dog riding in the passenger seat of a lovely car with his massive tongue out having an absolute ball, might even have shades on, somewhere like Santa Monica, getting driven by The Rock.
But, uh oh, what's that? The metronome is launching right, I'm now one of them unfortunate souls who feels sick on a train and sticks their head out the window for some fresh air, only to be met by one of them Japanese bullet fellas going full pelt the other way.
Heavy.
Alisson: 8
Fuck all to do except play a bit of footy and then pick one out. Not a great deal he can do with that one. He fucking lashes it in. Makes two great saves second half. Passed to Degsi too much, which done no one any favours.
Trent: 7
Like all The Reds, played well first half and didn't deserve to be one down. Use of the ball was great bar one sloppy one first half. I'm not sure you will ever see a better ball with his wrong foot for the goal, mate. Absolutely means that, greatest ball you have ever seen.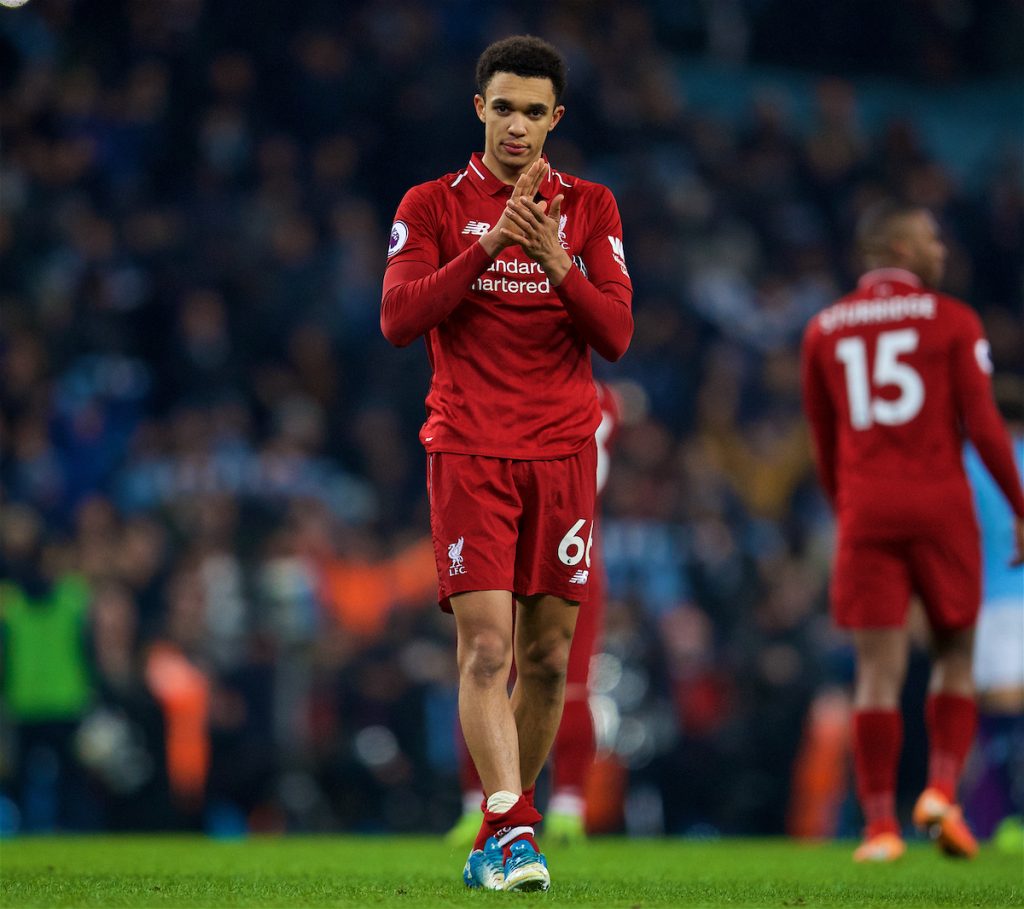 Degsi: 5
Yellow card to mark his greatest contribution as a Liverpool player. Gets legged a few times but in fairness, their tricky lads are boss. You could say he was on his heels for their goal first half, but fucking hell that would be a bit on the harsh side. He's no Virgil. Not a great deal you can do sometimes aside from doff the auld cap.
Unfortunately, second half, they exploited his weaknesses. Mainly his mind. He was wild there, capped off with that ball to Virgil last minute. Hopefully Virgil is hitting him repeatedly in the grid with his boot as we speak.
Only messing, Big Dog.
Virgil: 7
Great block at 0-0. Didn't deserve to be getting beat. Pretty similar second half. Reckon he is in his trying to make a potion of Virgil's marvellous medicine for big Joey Gomez's leg. Missing him like fuck.
Robbo: 8
For a fella whose bird has been in the longest labour ever, he was spot on first half. I was a shambles when my bird was in labour. Ran out the house with no jumper or coat, and me bird had the fucking window open all night, the selfish fucker. Was frozen fucking stiff, lad. Great run and cracking ball for the goal. Didn't deserve to be on the losing team.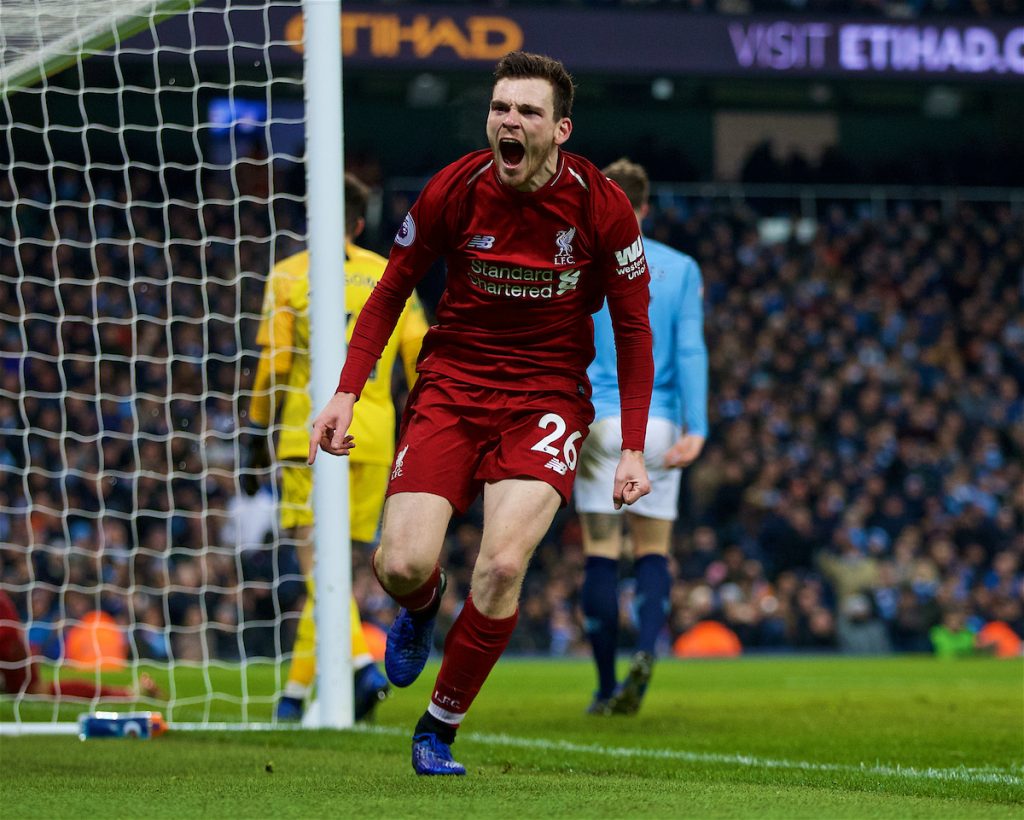 Hendo: 7
Played well. Front foot, broke it up. Fine lines, lads.
Milner: 6
Played well while he was on, as they all did. But looked knackered, there. The right change, really.
Gini: 7
Shows some balls to keep the ball in the positions he ends up in, with three fellas legging him.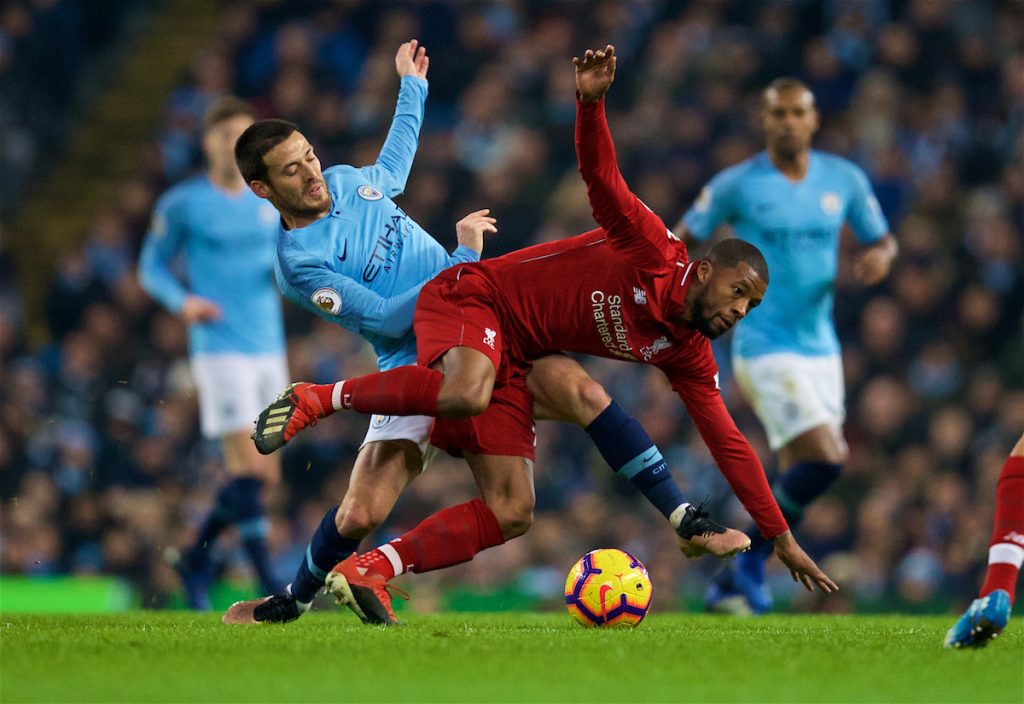 Sadio: 7
Absolute hard lines with that effort first half. Does everything right. I don't know how that isn't a goal. I don't think anyone does. How the fucking hell does that go through Salah's legs. Seriously. Every now and again, you get one of them. We could have played for a year there and wouldn't have got the rub of the green.
Mo Salah: 6
Really unlucky for the one across the keeper. Great save. Didn't get much out of them, but then they had about six fellas marking him.
Firmino: 7
Thought he was really good all the way through. Linked it well, held his shape, worked hard, a threat, gets the goal.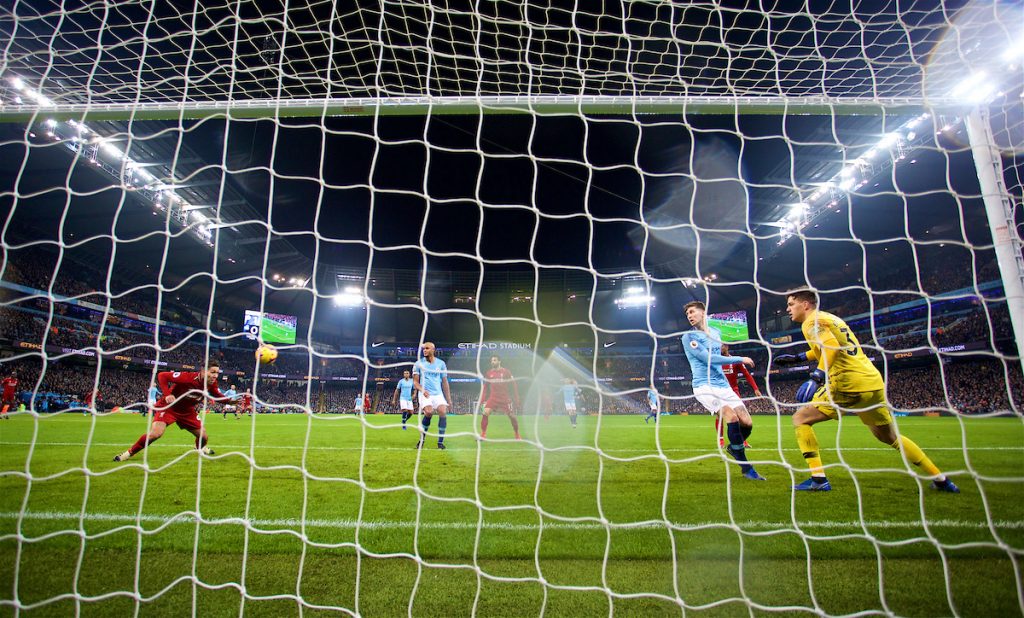 SUBS
Fabinho:
Did well when he come in. Great change by the manager. Don't agree with the inevitable cryarsing that says he should have started. Think our shape, tactics and selection were pretty much spot on. That was a coin toss, mate.
Shaq and Sturridge:
Tried to have a go.
Recent Posts:
[rpfc_recent_posts_from_category meta="true"]
Pics: David Rawcliffe-Propaganda Photo
Like The Anfield Wrap on Facebook