IT is fair to say that things are currently going well at Liverpool Football Club.
Jürgen Klopp, his players and the fans are all on board the SS "Let's win the Premier League and then find a shorter, sharper name for our metaphorical ship", but it's not just in the present that things look rosy.
As evidenced by the team selection in the FA Cup defeat at Wolverhampton Wanderers, there are some exciting young players coming through the ranks and threatening to challenge for a place in the first-team picture before too long.
You may have read Miguel Delaney's excellent article for The Independent last week on young British players being admired by foreign teams, who see an opportunity to take advantage of the reluctance of Premier League clubs to give chances to their most promising wonderkids, and the increasing willingness of players to make the move abroad.
It got me thinking about Liverpool (as most things do) and how the club can ensure they don't fall into this trap.
It is a fascinating trend, and started to become apparent over the last couple of seasons in Germany. Jadon Sancho at Borussia Dortmund is the obvious example, but even last year there were five more English under-21 players in the Bundesliga.
Ademola Lookman (RB Leipzig, on loan from Everton), Ryan Kent (Freiburg, on loan from Liverpool), Kaylen Hinds (Wolfsburg, on loan from Arsenal), Reece Oxford (Borussia Monchengladbach, on loan from West Ham) and Mandela Egbo (also Monchengladbach).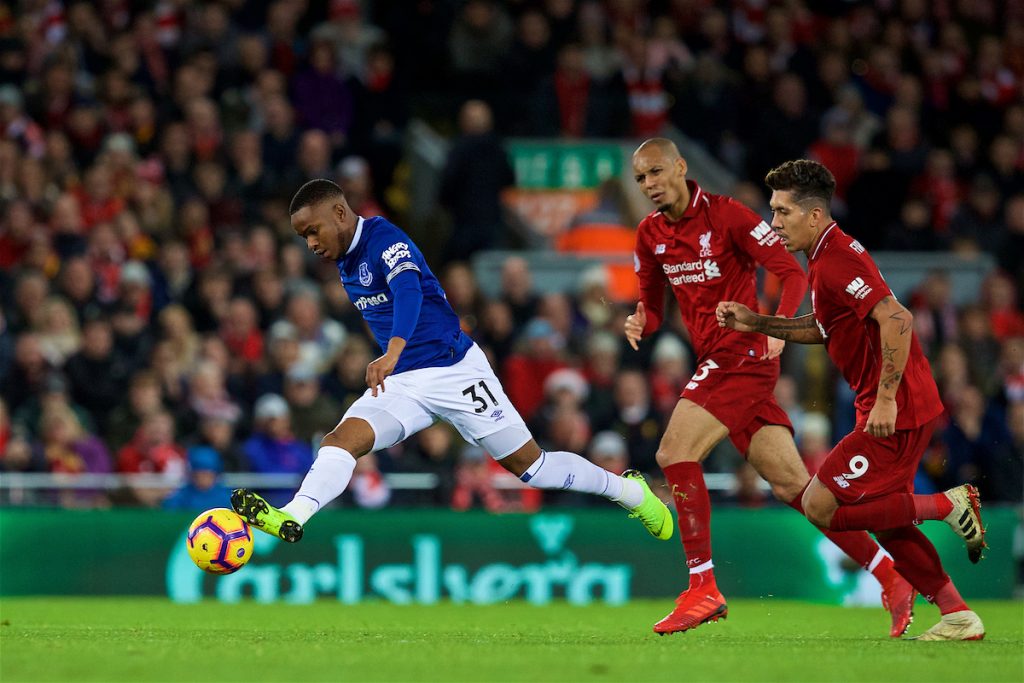 Arsenal's Reiss Nelson signed on loan at Hoffenheim for this season and, like Sancho, has been a revelation. The assumption is that Nelson will be ready to go back and be a part of Arsenal's first team next season, which may well be the case, but now that he's had a taste of first-team action regularly in another country – particularly one where he isn't under such a media microscope – maybe the decision to go back won't be that easy.
The trend shows no signs of slowing down either, with Bayern Munich doing all they can to try and entice Callum Hudson-Odoi away from Chelsea. Liverpool nearly fell victim themselves last summer when Monchengladbach attempted to take Rhian Brewster away from Anfield before he'd even made his senior debut.
The teenage striker ultimately stayed on Merseyside and signed a new deal, but supposedly only after being assured that he would be fast tracked to the first team as soon as his long-term injuries healed up.
It is something that should be concerning the Premier League, but when the prize money is so high and the stakes are so great, clubs will continue to question whether they can afford to gamble significant Premier League minutes on untried youngsters.
Klopp doesn't just hand out minutes to young players left, right and centre. You very much have to earn your place in the team, particularly in league and Champions League games. However, the building blocks put in place by Liverpool over the last few years, and across the next few, appear to be setting the club up to succeed, while also giving youngsters hope that they can be a significant part of things.
The remarkable rise of Trent Alexander-Arnold and Joe Gomez shows that once you are given your opportunity, if you take it with both hands, then there is no reason why you cannot be a mainstay in the first team just because of your age.
Gomez wasn't a Liverpool Academy graduate – he was signed from Charlton Athletic – but arrived at a very young age where he still needed to be eased in to first-team, top-level football, and was given the chances to adapt and to prove himself.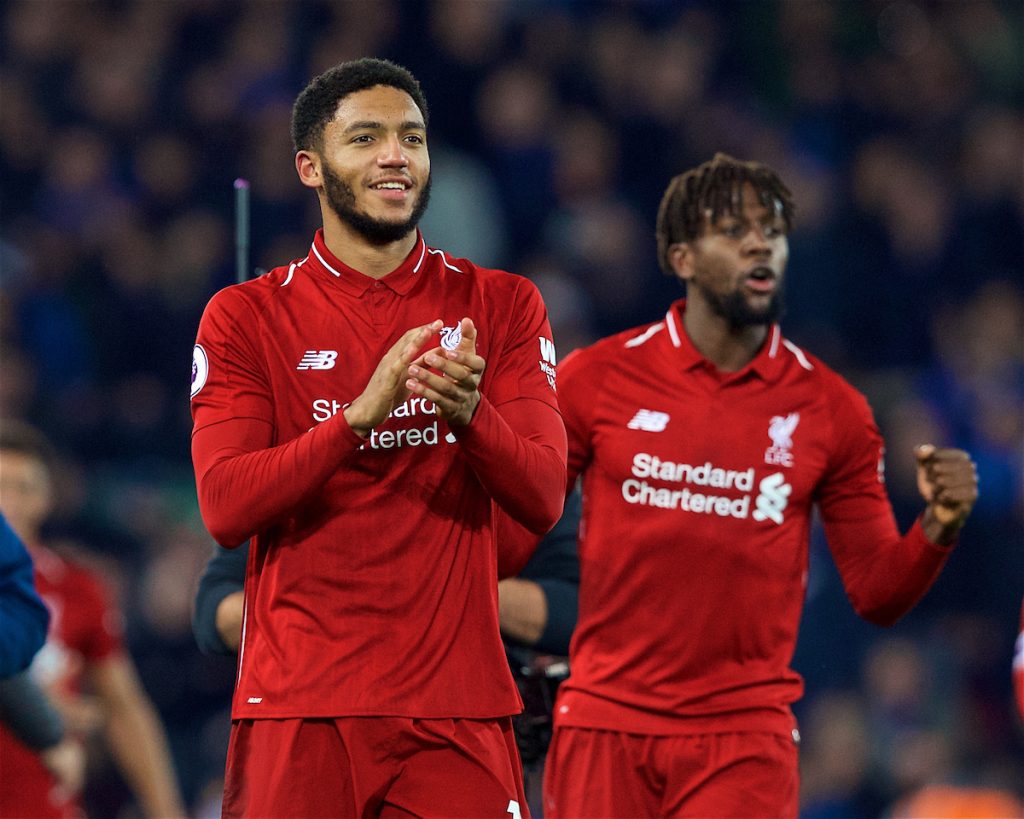 There is also the new training ground project, one of the main purposes of which is to bring the youth teams and the first team together rather than having the distance that exists now, not only in literal miles between the first team at Melwood and The Academy at Kirkby, but also in the minds of young players wanting to catch the eye of Klopp.
Klopp stated when construction of the new facility began in September "That we have all these young players is thanks to Alex Inglethorpe and his team. I know already a few of the under-15, under-16 players and they will have a big chance to go through.
"It's always a difficult path to go, but if we can make it a bit easier, a bit more likely, then we should try everything. This is the first step in that direction."
For now though, the manager must invite the young players he is impressed with to Melwood to train with the first team, and one of those who has been with him for a while now is Rafa Camacho.
The Portuguese youngster was reportedly set to head back to his home country this month on loan, but Klopp kept him around and gave him his chance in the cup, which has since been followed by a couple of further appearances on the first team bench, and even a brief but crucial cameo in the 4-3 win against Crystal Palace on Saturday.
There was also the impressive showing of Dutchman Ki-Jana Hoever at Wolves, who played like someone with five years of first-team experience under his belt. As with Gomez, Hoever hasn't come through The Academy as he only arrived from Ajax a few months ago, but his story will be noted worldwide.
There was one fully home-grown player in the team at Molineux in the form of Curtis Jones. Notably, Jones was mentioned in Delaney's article as someone who is earning admiring glances from abroad. The 17-year-old has been training with the first team for a while now and you would think, being a local lad, will be more likely to remain patient.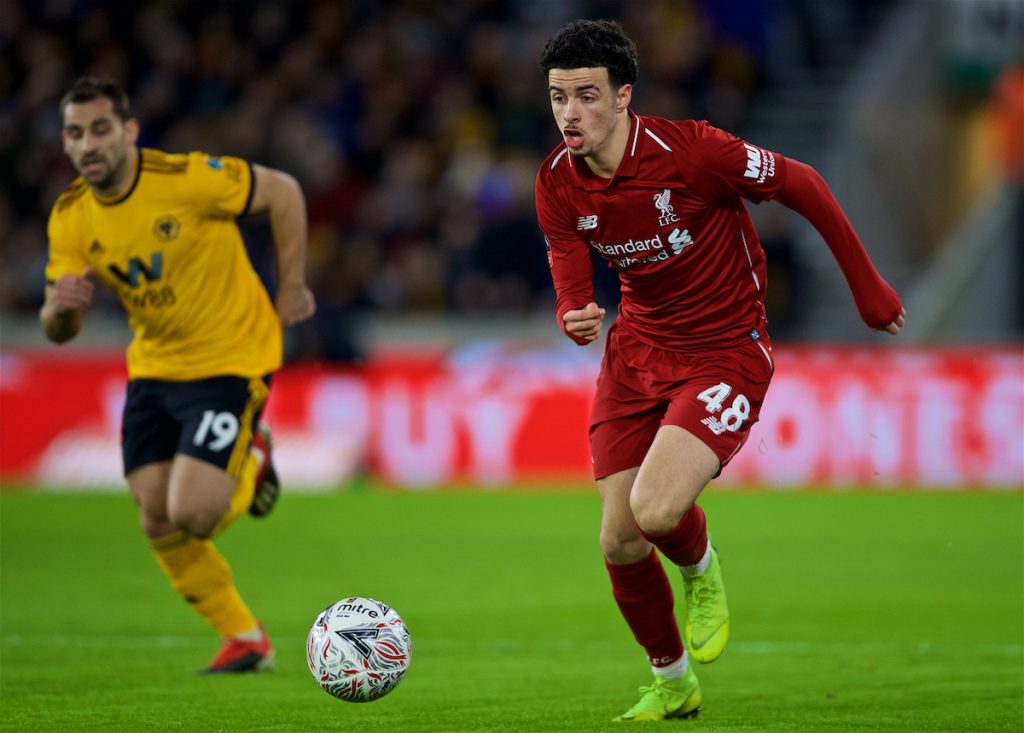 However, the potential knock on the door from teams who can offer him a clear and quick pathway into their first team might not be as easily batted away as you would think. With rumours that some first-team fringe players might be on their way out of the door in the summer, Jones may well have his sights set on convincing Klopp that he can make the step up next season and become a viable option.
At such a young age he'll need to walk before he can run, but it's interesting in Delaney's article that overseas clubs are apparently baffled by the English's obsession with age and experience. If the talent is there, let them show it and use it, and Jones certainly has talent in abundance, hence why Klopp has wanted him around Melwood with the first team.
One player who will feel he has been patient enough is Harry Wilson. The Welsh winger is having a very impressive season on loan at Derby County, coming off the back of two years in the under-23s where he was clearly levels above, and an excellent half-season loan at Hull City last year.
He's even managed to make himself a regular in Ryan Giggs's Welsh team and, whatever you think about the hairy former Manchester United player, but he knows a thing or two about being an attacking midfielder.
Wilson turns 22 in March, and so is reaching an age where he must be beginning to contemplate where his long-term future lies. There is, of course, a lot of talent ahead of him at his parent club, and a concern that they may invest again in the summer.
This could be a true barometer of how dedicated Liverpool and Klopp really are to giving youngsters a pathway to the first team. Someone who has been with the club for a long time, been right through the youth setup, excelled at the level below the first team, excelled further a league below in the senior game and even impressed on the international scene, it's hard to see what more Wilson could have done to get his chance.
That's not to say that he will succeed at Anfield, or is ultimately good enough to do so. But, unless the player himself makes the decision to move on, you would hope that he will at least get the chance to show that he can offer something useful to The Reds. It's not just about the individual player and his needs, but how it would look to other players if Wilson didn't get that opportunity after doing what he has done to this point.
There's also the curious case of Ben Woodburn. The 19-year-old burst onto the scene with a goal in the League Cup against Leeds United well over two years ago. He was sent to Sheffield United this season to continue his development with senior football, but for some reason those chances didn't come at Bramall Lane.
That is not to say that Woodburn is to be written off, though. Wilson himself endured a failed loan spell at Crewe Alexandra a few years ago when he was only a bit younger than Woodburn is now.
Woodburn has time to get back on track as his fellow Welshman did, and will also be determined to follow his best mate, Alexander-Arnold, into Klopp's plans. Reports are that a loan to another Championship club awaits, where he will actually get games.
Not every talented youngster will make it through to the first team, but that's not the end of the world. Ryan Kent has undoubted talent, but seems to have found his level during his loan at Rangers, which is perfectly fine.
That is the sort of thing that will also not go unnoticed by young players and their parents when they consider whether Liverpool Football Club is the best place for them to be. It's not just about whether they go on to be an Anfield legend, but whether they will be prepared for a career high up in the game once they reach their early 20s and beyond, wherever that may be.
Some might turn their nose up at the idea of Liverpool giving chances to youngsters rather than just signing new players whenever a gap appears in the squad, but every player at the club came through someone's academy, so why not see what ours have to offer?
One added benefit is that the money saved by promoting a youngster rather than spending £20m on a player who could be great or disastrous (yes reader, he does mean Lazar Markovic) is that the club could keep investing big money in big players when needed.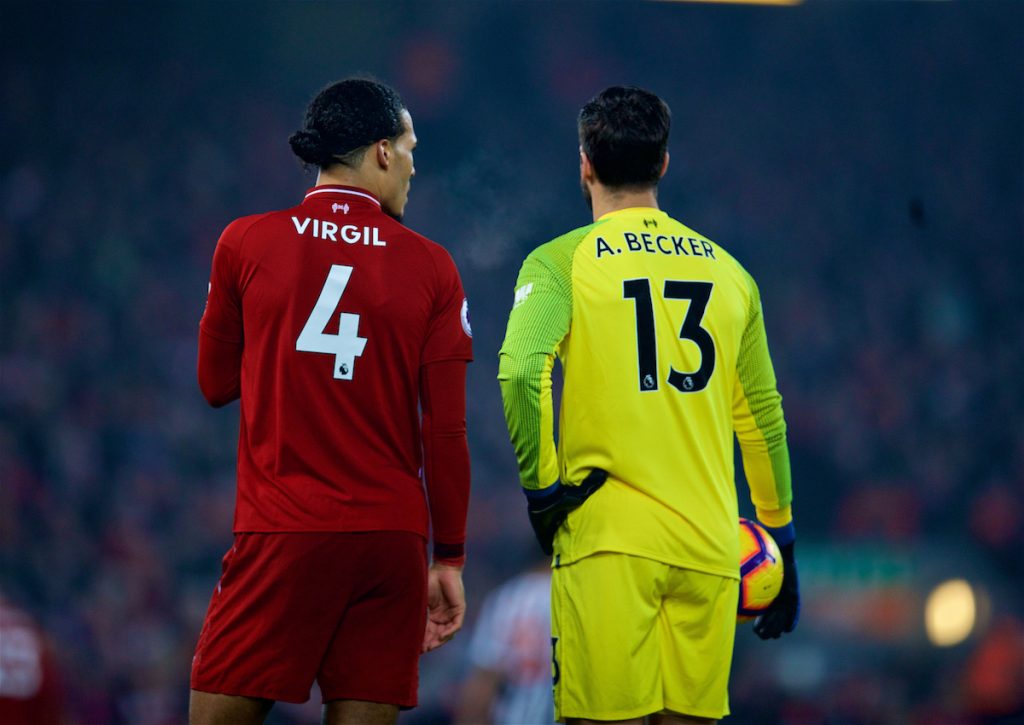 So over the next couple of years don't be surprised to see Wilson, Woodburn, Brewster, Jones, Camacho and Hoever become more familiar names than they are already. It could be that some develop into key players, others become useful squad members and others are ultimately not good enough, but it is important that the opportunities are there, which indications are that they will be. It's then up to them to take those opportunities.
Watching Liverpool's FA Youth Cup win over Accrington Stanley last night it seems there are even more prospects along the way. The strike partnership of Paul Glatzel and Bobby Duncan have 39 goals between them in all competitions, and the latter has reportedly already been getting attention from the Bundesliga.
All that being said, I am not actually against the idea of British players going abroad. In fact, I'm largely of the belief that it is a good thing if they genuinely aren't going to be given chances in the Premier League. Learning about other cultures, learning new languages and experiencing a different style of football can be tremendous for a young man's development both on and off the pitch.
However, if they're good enough to make Liverpool stronger, then the club must do their utmost to keep their future stars and, who knows, maybe become a more favourable destination for talented youngsters elsewhere who want to be given opportunities.
Young players need to believe that they have as much chance of being picked off the conveyor belt as a belting tub of sushi. Seeing their mates get chances in the early rounds of the cup is one thing, but it seems that without a clear pathway to regular first-team opportunities, many could start to see their futures abroad rather than in the Premier League.
That is, of course, unless there's some huge event happening in late March that may make it difficult for British people to work overseas, but to the best of my knowledge I'm not aware of one.
[wonderplugin_audio id="75″]
Recent Posts:
[rpfc_recent_posts_from_category meta="true"]
Pics: David Rawcliffe-Propaganda Photo
Like The Anfield Wrap on Facebook